BACKGROUND
DEFINITION OF TERMS

HOLINESS
SANCTIFICATION
HOLINESS, HOLY, SAINTS.
The full background to this teaching is available online at this link
DETAILED DEFINITION OF TERMS
Online links to scriptures (New International Version [NIV] unless otherwise stated) are shown in blue
KNOWING GOD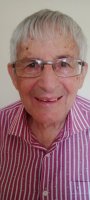 As we mature in our relationship with our heavenly Father we get to know Him more deeply. Gradually we start to appreciate in a deep way what a tremendous Father we have. Also how unlike Him we truly are, for His magnificence surpasses all our understanding.

The more I discover about God the more I realise there is to know.

oooOooo

The closer I get to God, the more I realise how big He is and how small I am.

oooOooo

While God graciously accepts me as I am, His desire is for me to become more like Him.

oooOooo

When God moves, the results are beyond our imagination. Why then do we try and do His work ourselves?

oooOooo

Sanctification is 'the means', holiness 'the end'.

Extracted from "David's Doodlings", a book of sayings on many different subjects from the 'mysterious mind' (there goes that alliteration again!) of David Tait.
THE HOLINESS MOVEMENT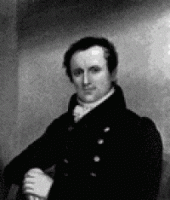 The Holiness Movement grew out of the life and teachings of John Wesley (1703 - 1791), a giant of the faith, fully committed to Jesus. Like all of us, he had his strengths and weaknesses. He was not perfect although he desired to be and believed he could become so.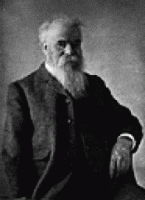 A frail, little, man in the physical, yet a huge giant in the Spirit in his 100% pursuit of holiness, which he considered to be God's gift. In many areas of his life he was a living example, though he did not always manage to achieve the perfection he desired, particularly in his marital relationships. Wesley believed that after being saved from sin, God could transform the individual into a saint, able to lead a perfect, unflawed life.

A loyal Anglican to the end, although ostracized by most of the church, his followers eventually separated and set up the Methodist Church, so named because John and his brother Charles were very methodical in their approach to life and religion.

As is often the case when the visionary dies, it did not take long for the Methodists to move away from the difficult lifestyle and commitment level Wesley required. So it was left to the Holiness Movement, primarily based in the United States from the 1840's onwards, to perpetuate and popularize the Wesleyan message of sanctification (the means by which holiness is attained) within Christian circles. The teaching was, that to achieve, and remain in, a state of holiness, requires intense, sustained effort, constant self denial, careful observance of the Word, a reliance upon God's forgiving grace, looking for God's glory in everything, and exercising love. Some streams worked in Holy Spirit anointing, others not, but the 'second blessing' as it is widely known, was considered to be sanctification.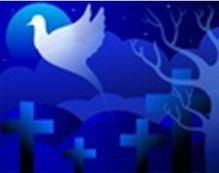 Early 20th Century Pentecostalism, when God outpoured His Holy Spirit in a major way back into the church, sprung out of the Holiness Movement. However while generally accepting sanctification as part of the 'second blessing', greater emphasis was placed upon the baptism of the Holy Spirit, signified by speaking in tongues, than in sanctification. During the 20th Century, Pentecostalism got stronger and the influence of the Holiness Movement waned.
THE PROBLEM WITH HOLINESS CHURCHES

I have been blessed to preach and teach in a wide range of church situations, from Traditional (e.g. Anglican and Lutheran) through Evangelical (e.g. Baptist), Pentecostal (e.g. AOG, Independents) as well as others in the Holiness stream.

Each grouping has its own flavour, emphasis and revelation. My practical experience of Holiness churches has been in line with general comment generally about the Holiness Movement. For it has become divided, moving in two different directions.

Some Holiness Churches have watered down the holiness message in order to become accepted within the general Christian evangelical community, remaining Holiness Churches in name only.

On the other hand, others have become very legalistic and generally judgmental, whether accepting the power of Holy Spirit anointing or not. They live by rules, normally very conservative ones, where items such as hair length and the wearing of jewellery assume greater importance than Holiness itself. They are typically highly judgmental and intolerant of others who don't abide by 'their' rules.

It has been my privilege to be available and used in seeing a breakdown of this rigidity. In exciting times when the Holy Spirit has taken over and released the people from their 'religious' limitations. For as in all church movements, religious form so easily takes over from the original, Spirit inspired substance. Holiness Churches are very susceptible to this.
THIS REVELATION'S PURPOSE

This is a 'revelation', or more correctly a series of revelations, on the meaning of holiness. They will be presented as given by God. Experience tells me that God doesn't generally give revelation in an organised theological format! For better or worse, it is people who take His revelations and put them 'into order'!

So here, we are not going to get a 1-20 presentation of the way to achieve holiness. Of all faith areas, holiness is the least likely to work that way. This will become obvious as we proceed.

We will get glimpses from both the Old and New Testaments, from dreams and allegory, and whatever else the Lord in His grace gives, to build up a broad picture of the real holiness God desires from His people today.

The Lord willing and guiding, we will then place it all in some form of pattern, bringing together all the bits into a coherent whole. Getting a glimpse of the glorious future the Lord has for His people and His Church. A church prepared to sacrifice everything for Him.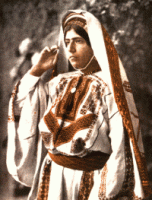 I write, not as one who has 'got there', but as a pilgrim with a deep desire to be all in my God that I can possibly be. Hence I am on a journey, seeking personal Holiness and desiring to see the Church move forward to become the Bride for whom Jesus is to return.

(Jewish Bride pictured)
<i>NEXT WEEK:</i> A REVELATION OF……. THE WAY OF HOLINESS PART 2 OF 9 <b>MOSES TABERNACLE - THE JOURNEY TO HOLINESS 1</b>
Moses Tabernacle is just so important as an Old Testament picture of how we should live our life, as well as setting the pattern of God's church through the ages.

It never ceases to amaze me how God has had everything planned from the beginning of time. But then, He is outside of time, so it is understandable. Another study there!
A NOTE FROM DAVID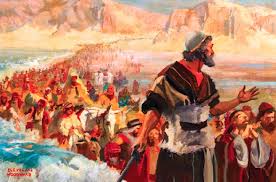 Yes, holiness is a real challenge. We can try too hard and become legal, or not try at all and remain carnal. We cannot find holiness other than through becoming one with Jesus. In this series we will look at the challenge from a number of different perspectives. I trust it will challenge you to action as it has me.

We are going to show some photos of the 'Holy Land' which somehow seems appropriate for 'holiness'! They are taken from the web site 'Follow the Rabbi' which I would highly recommend for a greater understanding of the Scriptures, as they were written from a Jewish perspective. The site address is http://www.followtherabbi.com/

THE PROMISED LAND
When the Israelites finally reached the edge of the Promised Land after wandering 40 years in the barren wilderness, they must have been overwhelmed by Canaan's fertility. To North Americans, it does not look particularly lush; but to desert nomads, it was paradise.

These modern-day Bedouins are camped where the wilderness meets farm country, just as the Israelites did centuries ago. At God's command, the Israelite nomads forced the Canaanite farmers out of the Promised Land.

The struggle over water continues today, as desert people try to push onto farmland. To alleviate the conflict, the State of Israel pipes water into the desert to provide for the nomads there.

Source: http://www.followtherabbi.com/
So until next week.......
MAY GOD BLESS YOU AND YOU BLESS GOD!
His servant and yours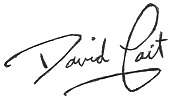 Learn more about us at...
A DAVID'S DOODLING
1001. Holiness is not found in living to the letter of the Law, but reflected through the living law of our life.
David Tait
Check out the WWJ website for….
More David's Doodlings: www.wwj.org.nz/dd.php
Life's a Laugh: http://www.wwj.org.nz/lifelaugh.php
Links to other sites of interest: http://www.wwj.org.nz/links.php
Till Death do us Part!: http://www.wwj.org.nz/tddup.php
Pets Rule!: http://www.wwj.org.nz/pets.php