Online links to scriptures (New International Version [NIV] unless otherwise stated) are shown in blue
4. CHARACTERISTICS OF KINGDOM PEOPLE (Continued)
13. UNITY OF SPIRIT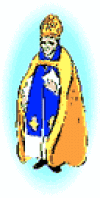 Unity is a vexed question in the church today, one put aside by most because of its perceived impossibility.

There have been various attempts to bring unity under the current 'kings' era of the church. Of course, to achieve unity under the present system, there must only be one king! The nearest the church has come to this was in an earlier age, when the Pope of the Roman Catholic Church was designated as 'God's man'. Because this was not God's way, the situation did not last, culminating in the schism between western and eastern branches of the church in 1054. Around 500 years ago now, when the Protestant Reformation took place, divisions multiplied exponentially! Today there are estimated to be 33,830 protestant denominations worldwide! Oh dear! Unity is not upon us!

Let's have a look at some Scripture.
Leadership is to bring people to maturity, to Christ likeness, in order to reach unity.

When Jesus returns, His perfect bride (singular) will be waiting for Him. Not a grey, divided church, but a united, pure white bride.

There will not be any one organised, structured, God chosen, 'Super Bride Church'. That is an Old Testament concept, relating back to the Aaronic Priesthood. Israel was 'made holy' through the sacrifices the priests made on the people's behalf.

Under the New Covenant however, we are individually responsible for our own salvation and living a holy life. Our leaders are to there to guide us, not to live our life for us!
God, in the form of the Holy Spirit, lives within each believer. We are directly answerable to God for our individual actions. Leadership is there to guide but not control, nor to be substitute 'god representatives' on our behalf. We cannot delegate our 'religious responsibilities' to someone else!

Therefore, we need to look at unity in the light of these New Covenant principles.
Jesus was into spiritual unity. God's love and God's glory is reflected through unity.

As mentioned above, Jesus is coming back for one bride.

So how is this unity to come about?

It can only come through the Holy Spirit, whose role is to guide us into the truth.

God's glory, God's unity, comes through the absolute, 100% submission of our lives to the Holy Spirit, no matter the cost. This is the objective, not yet fully achieved, of kingdom minded people.

Reality is, we don't fully listen to and apply what the Holy Spirit is saying. We filter everything through our humanness.

A lomg while ago now, I received prophecies from two respected American prophets. One said that Barak Obama would return America to its former glory while the other indicated he would lead it to its destruction. Well, only one can be right! It is likely both are wrong! It is no wonder that the world mocks such a divided church! A church with a little of God but more of self.

Actually, in the greater picture of the establishment of God's kingdom on earth, it matters not at all which, if either, of these is true. For the kingdom transcends national boundaries and is dependent upon obedience to God through the Holy Spirit, not wealth and power, for its establishment.

The role of the Spirit is confirmed by Paul.

As Paul goes on to say, the world does not understand the things of the Spirit. I would suggest, that we in a divided church, only partially understand also.

Again, from the first Scripture quoted above, we have yet to reach the spiritual condition prayed for by Jesus for us. It was a future promise.
Such is the way of the kingdom.
NEXT WEEK: TRANSFORMATION OF THE CHURCH: 4. CHARACTERISTICS OF KINGDOM PEOPLE concludes...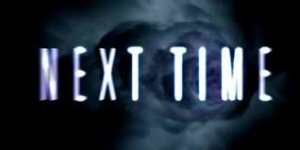 ....... with the second part of our look at unity of the Spirit.
A NOTE FROM DAVID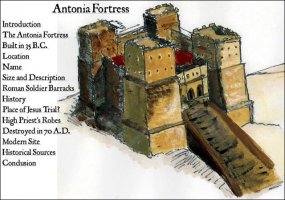 Unity in the natural is impossible! As we are seeing it will only come through the Holy Spirit as we draw closer and closer to God.

Lord, help us draw closer to you.

JESUS: BACKGROUND
Historical Overview

Antonia Fortress

Located on the NW corner of the Temple Mount was the Fortress of Antonia. Named after Marc Antony it stood 115 feet high. This headquarters for the Roman soldiers overlooked the Temple and the city.
So until next week.......
MAY GOD BLESS YOU AND YOU BLESS GOD!
His servant and yours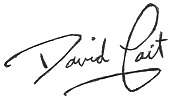 Learn more about us at...
A DAVID'S DOODLING
996. Unity cannot be imposed from without, but needs to grow from within.
David Tait
Check out the WWJ website for….
More David's Doodlings: www.wwj.org.nz/dd.php
Just jokes: http://www.wwj.org.nz/jokes.php
Waxing Lyrical: http://www.wwj.org.nz/waxing.php
If Only I'd Thought of it: http://www.wwj.org.nz/thought.php
Laughing at Ourselves: http://www.wwj.org.nz/laugh.php