BACKGROUND

Matthew, Mark, Luke and John
Online links to scriptures (New International Version [NIV] unless otherwise stated) are shown in blue
Split into 3 categories, we will consider 2 this week and the third next time.

You will to research the details for yourself from the scriptures provided. Just click on the scripture references for instant reference in the NIV.
2. JESUS - THE ONLY WAY
to God
4. ASK for, SEEK salvation
5. Be DILIGENT to find 'The Way'
6. Be READY for the LORD'S RETURN
7. WATCH
out for false prophets.
5. DO NOT seek RETRIBUTION
<i>NEXT WEEK:</i> 25 SPECIFIC COMMANDMENTS OF JESUS continues.....

.....with commandments related to 'Living the Christian Life.'
A NOTE FROM DAVID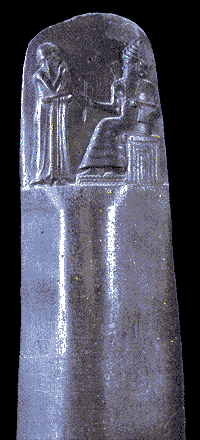 We all too easily think, with the emphasis that Jesus places on love and forgiveness, that he didn't teach any absolutes.

But, as can be seen over these two weeks, Jesus did place boundaries on believer's behavior.

Don't take my word for it! Study the Scriptures!

Ancient Babylonia - The Hammurapi Stele

This stele has inscribed on it the laws of Hammurapi, and was discovered in Susa.

This sculpture depicts King Hammurapi on top of the seven-foot tall stela containing his law code, which was written sometime after 1800 BC. Hammurapi established a unified system of laws and penalties within his expanding kingdom.
So until next week.......
MAY GOD BLESS YOU AND YOU BLESS GOD!
His servant and yours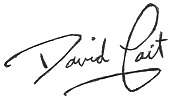 Learn more about us at...
A DAVID'S DOODLING
917. The greatest change we can make is from gratifying our own will to obeying God's will for our life.
David Tait
Check out the WWJ website for….
More David's Doodlings: www.wwj.org.nz/dd.php
PGIM! Weekly Encouragement Ezine: http://www.wwj.org.nz/wwword.php
Reports on past Ministry visits: http://www.wwj.org.nz/diary.php
Eagles Fly High!: http://www.wwj.org.nz/eagle.php
Eagles Fly High! (Pastors, Teachers and Students): http://www.wwj.org.nz/eaglepts.php