BACKGROUND

The background to this teaching is found in the book 'Eagles Fly High!'.

DOWNLOADABLE HERE
Online links to scriptures (New International Version [NIV] unless otherwise stated) are shown in blue
REVELATION FROM THE OLD TESTAMENT PRINCIPLES OF ATONEMENT
This section lines up precisely with the 21 points covered under the Chapter 'Day of Atonement' in 'Eagles Fly High!'. They can be referred to there for further clarification.

The next few teachings will be kept brief as we are mostly busy at this time of the year. again, lots of scripture to enhance our understanding.
B. ATONEMENT PRINCIPLES 'POSITIONALLY' FULFILLED BY JESUS (To be Experientially fulfilled, that is Embraced, by the Church)
The exciting realisation for today is that Jesus has left opportunities, for those who desire to grasp them, to assist Him in fulfilling God's mighty plan for mankind. For there are 12 promises Jesus 'positionally' fulfilled on the cross, but which are waiting to be embraced by His church in 'experiential' fulfilment. Today the second three are considered.

This is the privilege and pleasure that has been delegated to His Tabernacle church.

True fasting is to be accompanied by deep soul-searching and commitment to prayer. To seek the things that are wrong in our life and put them right, before God judges us. As we truly humble ourselves before God, so He discloses these areas to us. Prayer and fasting ride in tandem. As we get to know God better, the clarity of our communications improves, until we get to the stage where, no matter what we are doing, we are open to hearing His voice.

As above, plus 1Corinthians 11:28-32
15. A Day of Solemn Assembly: (Joel 2:15-17, Numbers 10:10)
16. The Tenth Day of the Seventh Month: (Leviticus 23:27, Numbers 29:7)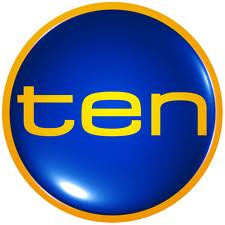 The Atonement experience is one of trial and testing (reflecting the number 10) in order that our lives may be cleaned up through our experiences. However, at the same time we are able to rest in the Lord, knowing that our afflictions are but temporary, bringing us nearer to the place of the completion of His work in us. (7 being the number of rest and completion) At times we have to remind ourselves that He will not test us more than we can bear, even if it is hard to accept at the time!

Revelation 2:10, Matthew 18:21-2
<i>NEXT WEEK:</i> B. ATONEMENT PRINCIPLES 'POSITIONALLY' FULFILLED BY JESUS (To be Experientially fulfilled, that is Embraced, by the Church)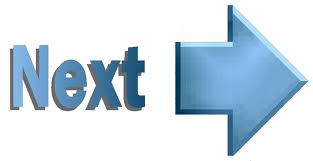 Continuing our study with the next 3 exciting, but challenging, truths we are to embrace as the church before Jesus returns.
A NOTE FROM DAVID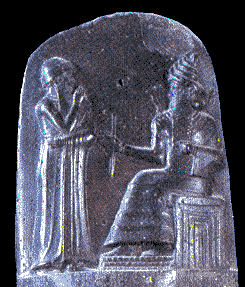 There is a common saying, 'no pain, no gain', that applies not only to the physical but also in the spiritual side of our life!

Sadly, this is not understood or taught by the majority of the church. But it has always been the reality for those who are true disciples.

And the end time church will need to embrace these truths before Jesus will return.


QUICK OVERVIEW OF BABYLONIAN HISTORY - 4

One of the main aspects of Babylonian culture was a codified system of law. Hammurapi's famous code was the successor of earlier collections of laws going back to about 2050 BC. The Babylonians used art for the national celebration of great events and glorification of the gods. It was marked by stylized and symbolic representations, but it expressed realism and spontaneity in the depiction of animals.
So until next week.......
MAY GOD BLESS YOU AND YOU BLESS GOD!
His servant and yours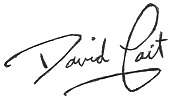 Learn more about us at...
A DAVID'S DOODLING
168. Sadly, the human mind subtly subverts the holy, 'I Am', into the unholy, 'I am'!
David Tait
Check out the WWJ website for….
More David's Doodlings: www.wwj.org.nz/dd.php
Facts for Fun: http://www.wwj.org.nz/facts.php
Marriage and Family Facts: http://www.wwj.org.nz/maffacts.php
Just jokes: http://www.wwj.org.nz/jokes.php
Waxing Lyrical: http://www.wwj.org.nz/waxing.php