BACKGROUND

DAVID - Easton's Bible Dictionary

DAVID, CITY OF - Easton's Bible Dictionary

DAVID - The new Bible Dictionary

JERUSALEM - Easton's Bible Dictionary

JERUSALEM. - The new Bible Dictionary

The full background to this teaching is available online at this link
Full Background Information on David's Tabernacle here
Online links to scriptures (New International Version [NIV] unless otherwise stated) are shown in blue
A PEOPLE OF WORSHIP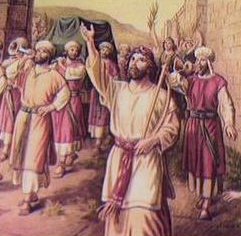 14 David, wearing a linen ephod, danced before the LORD with all his might, 15 while he and the entire house of Israel brought up the ark of the LORD with shouts and the sound of trumpets. (2 Samuel 6:14-15)


Most teaching on the Tabernacle of David centers round worship. For not only are people captivated by the picture of David dancing in simple priestly robes, but also, David's Tent was open to public view. But we will consider that a little later. Let us now enjoy David's celebration.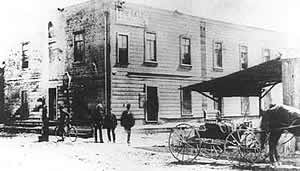 The problem is simple. In worship we are restrained - by our own inhibitions, by our fear of what others may think, by the desire of leadership to conduct services 'decently and in good order'. This applies to me as much as it likely applies to you, particularly if you are grounded in Western or Asian culture. For much of our worship is culturally, rather than godly, based.

The outpouring of the Holy Spirit at the beginning of the 20th century, resulting in the Pentecostal movement arising in its various guises, saw a breakthrough in this area of worship. However, Pentecostalism too, soon became institutionalized, until today predominantly, it is but a shadow of its former self.

Photo: Azusa Street Mission 1906.
THE LESSON

David wore a linen ephod. Linen represents righteous acts.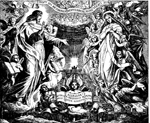 David's dancing before the Lord with all his might was righteous in God's sight!

By wearing a simple priestly garment, David was foreshadowing the king/priests, the overcomers, who will reign and rule with Jesus in the millennial kingdom.

While the remainder of the people were shouting and blowing on trumpets, significantly, they are not recorded as joining him in his 'hundred fold' celebrations. For only relatively few are.

A heart for exuberant, sold out worship of the Lord is a key characteristic of the end time church God is calling to Himself today.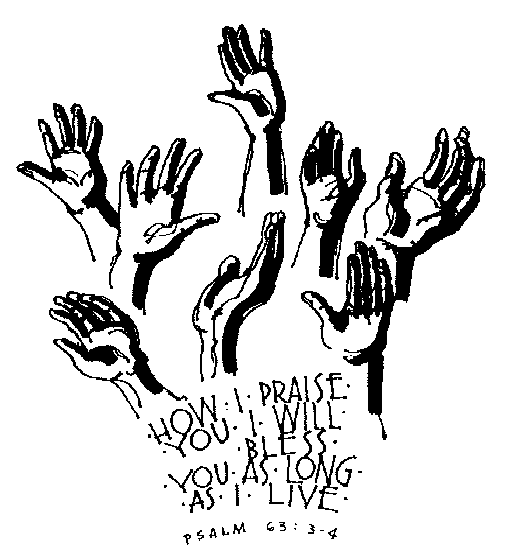 Our love is expressed in both song and actions.



The final Psalm is a superb example of all-embracing worship.



1 Praise the LORD.

Praise God in his sanctuary;

praise him in his mighty heavens.

2 Praise him for his acts of power;

praise him for his surpassing greatness.

3 Praise him with the sounding of the trumpet,

praise him with the harp and lyre,

4 praise him with tambourine and dancing,

praise him with the strings and flute,

5 praise him with the clash of cymbals,

praise him with resounding cymbals.

6 Let everything that has breath praise the LORD.

Praise the LORD. (Psalm 150)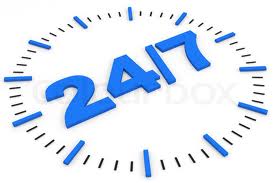 We are to worship the Father with our whole selves, not just in spirit but also in truth. Not just in church on a Sunday but all day, every day.

Trumpets prophetically announce the rule and reign of Jesus, who has been honoured with the highest place in heaven, for dying on the cross in our place.
END TIME CHURCH TRAIT 7: A people of exuberant worship, putting Jesus in the highest place.
<i>NEXT WEEK</i> A REVELATION OF... THE TABERNACLE OF DAVID - Part 8 - RELIGIOUS REJECTION!

Many sermons are preached about Michal and her resulting barrenness for 'religious' rejection of her husbands unseemly behaviour.

Ironically though, we neglect to understand how easily we too, slip into the same trap!
A NOTE FROM DAVID

King David set the pattern for the worship our God still desires today. Heartfelt! Exuberant! For he was a man after God's own heart. And we would surely like God to same the same of us, wouldn't we?

Interestingly, those who are 'religious' hate exuberant worship. But, who will we please?

New Testament Fishing Boat

This is the recovered remains of a fishing boat from the sea of Galilee in Israel. Such a boat reminds us of the boats of which the fishermen used which became apostles. You can get an idea of the size of the boat from the man standing at the left.

Source: http://www.ebibleteacher.com
So until next week.......
MAY GOD BLESS YOU AND YOU BLESS GOD!
His servant and yours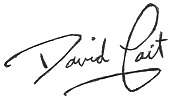 Learn more about us at...
A DAVID'S DOODLING
640. Worship is a gift made to be returned to the sender.
David Tait
Check out the WWJ website for….
More David's Doodlings: www.wwj.org.nz/dd.php
Eagles Fly High!: http://www.wwj.org.nz/eagle.php
Eagles Fly High! (Pastors, Teachers and Students): http://www.wwj.org.nz/eaglepts.php
God Facts (A mine of information): http://www.wwj.org.nz/gfacts.php
Facts for Fun: http://www.wwj.org.nz/facts.php