BACKGROUND

DEFINITION OF TERMS

HOLINESS
SANCTIFICATION
HOLINESS, HOLY, SAINTS.


The full background to this teaching is available online at this link
DETAILED DEFINITION OF TERMS
Online links to scriptures (New International Version [NIV] unless otherwise stated) are shown in blue
A QUESTION OF FRUIT

It is no accident that the 'tree of the knowledge of good and evil' (Genesis 2:17) grew fruit. For fruit represents our character traits - both good and bad.

Adam was put in the Garden of Eden to serve God.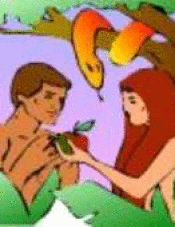 When Adam and Eve ate of the fruit, they died spiritually and in due course, physically. For up until that moment, they were living in a world without time. A world, in which one would not grow old, where the ravages of age we experience, were absent.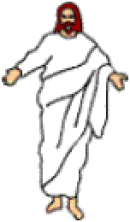 But Jesus came to reverse this situation.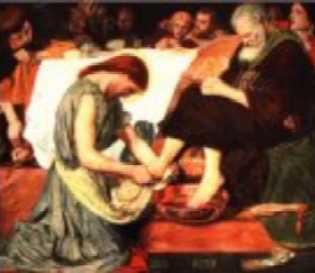 He came that we might once again serve God by following His example, by returning to servanthood.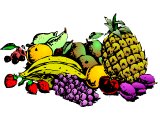 We do this by producing good fruit in our life, which leads to righteousness (Right living in God's sight).

In turn, this righteousness leads to holiness. (Perfection in God's sight.)

As reflected in the fruit trees at the side of the River of Life.
SUMMARY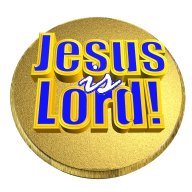 Holiness comes through the development of the Fruit of the Spirit in our lives. Which can be summarised in a single word, 'servanthood'. As Jesus confirmed in the 'Golden Rule.'

THE GOLDEN RULE
28 One of the teachers of the law came and heard them debating. Noticing that Jesus had given them a good answer, he asked him, "Of all the commandments, which is the most important?" 29 "The most important one," answered Jesus, "is this: 'Hear, O Israel, the Lord our God, the Lord is one. 30 Love the Lord your God with all your heart and with all your soul and with all your mind and with all your strength.' 31 The second is this: 'Love your neighbor as yourself.' There is no commandment greater than these." (Mark 12:28-31)

Holiness personified!
<i>NEXT WEEK</i> A REVELATION OF……. THE WAY OF HOLINESS PART 8 OF 9 <b>KING DAVID - A PICTURE OF HOLINESS</b>

God is full of surprises! Our human minds and ways of understanding are not necessarily how God thinks! Sometimes He brings us up with a start, as He reveals His mind to us. He did this with me in this particular case, in revealing the relationship of King David to holiness.

We'll find out how!
A NOTE FROM DAVID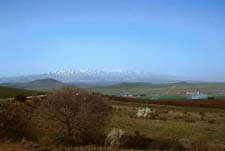 Holiness is reflected in actions, not words. As we develop the characteristics of Jesus in our lives, so we move closer to holiness. We can't do this through our efforts, but only through submitting ourselves to the Lord and His desires for us.

MOUNT HERMON
This high mountain range reaches more than 9,000 feet above sea level, is 28 miles in length, and is more than 10 miles wide. It is covered with snow more than eight months a year. Water from melting snow is the main source of water for the Jordan river, both through the runoff that flows into the Hula Valley (as the Great Rift Valley is called to the west of Mount Hermon) and through the water that gushes from springs at the foot of the mountains, at Dan and Caesarea Philippi.

In the Bible, Mount Hermon is noted for its dew (Ps. 133:3) and its height (Ps. 42:6). It was always a religious place, probably because of the abundance of water, the fertile fields on its lower slopes, and the springs at its base. (Judg. 3:3 indicates that it had its own god of fertility). In Roman times, there were temples on its slopes, including one at Caesarea Philippi and one on its summit. The lesson Jesus taught at Caesarea Philippi, near the foot of Mount Hermon, was highlighted by the mountain's massive rock peaks, its beautiful snow-covered slopes, its rushing streams, and its sacredness to the pagan population.

Jesus was at Caesarea Philippi, about seven miles west (left) from this photograph, immediately before his transfiguration. Many scholars believe the "high mountain" mentioned in the account of the transfiguration was Mount Hermon (Matt. 17:1). Although the name is not mentioned in the Bible, this site seems far more likely than other possibilities miles away.

Source: http://www.followtherabbi.com
So until next week.......
MAY GOD BLESS YOU AND YOU BLESS GOD!
His servant and yours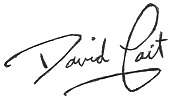 Learn more about us at...
A DAVID'S DOODLING
1008. Holiness grows as my will goes.
David Tait
Check out the WWJ website for….
More David's Doodlings: www.wwj.org.nz/dd.php
Life's a Laugh: http://www.wwj.org.nz/lifelaugh.php
Links to other sites of interest: http://www.wwj.org.nz/links.php
Till Death do us Part!: http://www.wwj.org.nz/tddup.php
Pets Rule!: http://www.wwj.org.nz/pets.php