BACKGROUND

DEFINITION OF TERMS

HOLINESS
SANCTIFICATION
HOLINESS, HOLY, SAINTS.


The full background to this teaching is available online at this link
DETAILED DEFINITION OF TERMS
Online links to scriptures (New International Version [NIV] unless otherwise stated) are shown in blue

I don't pretend to have all the answers. Probably why the Lord is showing me these things. For I still have a lot to learn and even more to apply!

So this isn't an 'A-Z' explanation of the way of holiness.

However, we can see patterns emerging that provide some practical guidelines towards holy living (Listed in alphabetical order).
A PATTERN OF... CHOICE

Not all Christians will desire, nor attain, holiness.

8 Still other seed fell on good soil, where it produced a crop—a hundred, sixty or thirty times what was sown. (Matthew 13:8)
A PATTERN OF… CHRIST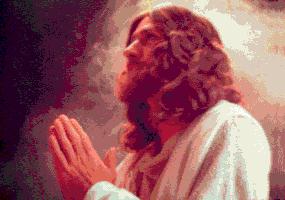 Transformation into the likeness of Jesus is a common thread throughout.

18 And we, who with unveiled faces all reflect the Lord's glory, are being transformed into his likeness with ever-increasing glory, which comes from the Lord, who is the Spirit. (2 Corinthians 3:17)
A PATTERN OF… THE FRUIT OF THE SPIRIT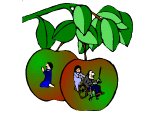 Holiness comes not through the Gifts of the Spirit, but in the development of 'character' in our lives. The Fruit of the Spirit characterises our character!

19 The acts of the sinful nature are obvious: sexual immorality, impurity and debauchery; 20 idolatry and witchcraft; hatred, discord, jealousy, fits of rage, selfish ambition, dissensions, factions 21 and envy; drunkenness, orgies, and the like. I warn you, as I did before, that those who live like this will not inherit the kingdom of God. 22 But the fruit of the Spirit is love, joy, peace, patience, kindness, goodness, faithfulness, 23 gentleness and self-control. Against such things there is no law. 24 Those who belong to Christ Jesus have crucified the sinful nature with its passions and desires. 25 Since we live by the Spirit, let us keep in step with the Spirit. (Galatians 5:19-25)
A PATTERN OF… GOD'S GRACE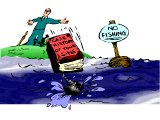 It is a gift of grace. Holiness cannot be attained simply through our own effort.

28 He chose the lowly things of this world and the despised things—and the things that are not—to nullify the things that are, 29 so that no one may boast before him. 30 It is because of him that you are in Christ Jesus, who has become for us wisdom from God—that is, our righteousness, holiness and redemption. (1 Corinthians 1:28-30)
A PATTERN OF… THE HEART

It is a matter of heart attitude of submission and obedience, not legal observance. Holiness cannot be found through living by a series of rules.

21 I do not set aside the grace of God, for if righteousness could be gained through the law, Christ died for nothing!" (Galatians 2:21)
A PATTERN OF… HUMILITY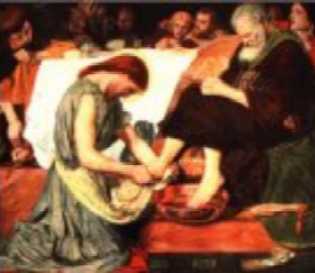 Of not seeing ourselves as being holier than we really are!

5 Young men, in the same way be submissive to those who are older. All of you, clothe yourselves with humility toward one another, because, "God opposes the proud but gives grace to the humble." 6 Humble yourselves, therefore, under God's mighty hand, that he may lift you up in due time. (1 Peter 5:5-6)
A PATTERN OF… OBEDIENCE TO GOD'S WILL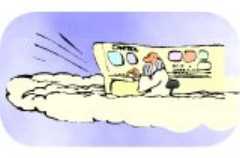 Holiness is as much a matter of what we do - as well as what we don't!

11 It was he who gave some to be apostles, some to be prophets, some to be evangelists, and some to be pastors and teachers, 12 to prepare God's people for works of service, so that the body of Christ may be built up 13 until we all reach unity in the faith and in the knowledge of the Son of God and become mature, attaining to the whole measure of the fullness of Christ. (Ephesians 4:11-13)
A PATTERN OF… ONGOING REPENTANCE

Until perfection is reached, we must rely upon God's grace and forgiveness to overcome our humanness.

21 So I find this law at work: When I want to do good, evil is right there with me. 22 For in my inner being I delight in God's law; 23 but I see another law at work in the members of my body, waging war against the law of my mind and making me a prisoner of the law of sin at work within my members. 24 What a wretched man I am! Who will rescue me from this body of death? 25 Thanks be to God—through Jesus Christ our Lord! (Romans 7:21-4)
A PATTERN OF… PROGRESSION

Holiness is an ongoing process of getting our lives right (sanctification) with our Lord. It is not instantly attainable.

13 Since that time he waits for his enemies to be made his footstool, 14 because by one sacrifice he has made perfect forever those who are being made holy. (Hebrews 10:13-14)
A PATTERN OF… RIGHTEOUSNESS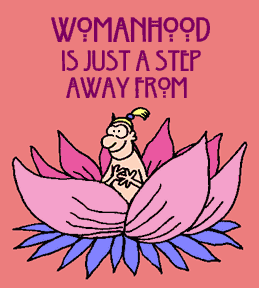 Being 'right' before our God at all times.

24 He himself bore our sins in his body on the tree, so that we might die to sins and live for righteousness; by his wounds you have been healed. (1 Peter 2:24)

A PATTERN OF… SERVANTHOOD

Of placing God's desires and man's needs before our own. As did Jesus.

6 Who, being in very nature God, did not consider equality with God something to be grasped, 7 but made himself nothing, taking the very nature of a servant, being made in human likeness. (Philippians 2:6-7)
A PATTERN OF… WORSHIP

Worshipping God with the whole of our being at all times. (King David with the Ark pictured.)

Therefore, I urge you, brothers, in view of God's mercy, to offer your bodies as living sacrifices, holy and pleasing to God—this is your spiritual act of worship. (Romans 12:1)
Finally, of key importance to all His disciples:
A PATTERN OF… THE BRIDE OF CHRIST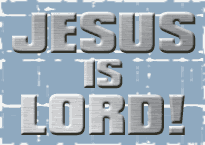 For whom Jesus is returning.

17 The Spirit and the bride say, "Come!" And let him who hears say, "Come!" Whoever is thirsty, let him come; and whoever wishes, let him take the free gift of the water of life..... 20 He who testifies to these things says, "Yes, I am coming soon." (Revelation 22:17, 20)

Let's seek it together, shall we!
<i>NEXT WEEK:</i> A REVELATION OF……. 3 MIRACULOUS CONCEPTIONS

Today was a day for getting back to 'normal', after two special weeks during which the Lord had blessed me in amazing ways. Firstly through the visit of my friend, and our Ministry Representative in India, Asher Peri. Then, the Lord speaking to me through His prophets in a 'presbytery' at a conference Asher and I attended together. Confirming previous words He had spoken to me directly (Always a relief that one is hearing correctly!) and encouraging me along the path I have been taking, amidst certain scepticism and opposition.

Of course, the Lord is full of surprises! Today's 'normal' day became another memorable one as He gave me the outline of this revelation during my daily quiet time, reading the Word and talking with my Lord.

This means more work, as inspiration and perspiration are 'soul mates' if we are to fulfil the Lord's purposes! While the Lord doesn't need us to build His kingdom, He chooses to use His followers to do the work on His behalf. Not so He can have 'time off', but rather, to train us in His ways. To serve Him and others, as Jesus did.

My faith is increasingly strengthened as He shows me more and more 'previews' of the coming of Jesus through types and patterns in Scripture. In events that took place, often thousands of years before Jesus came, lived, died, and overcame death, on our behalf. For this was always to be the culmination of God's plan for His people.

I trust that you too, will be inspired and encouraged by the perfect plan of God to bring us both back into close and intimate relationship, through the ultimate sacrifice of 'a life for a life', yes, His only son, Jesus.
A NOTE FROM DAVID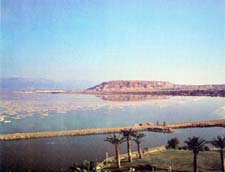 Now we have the knowledge, we simply need the motivation, the submission to God's will as modelled by Jesus, to live the life of holiness!

"Please Lord help us to live holy lives. We submit our ambitions and desires to you. Please make us like Jesus. Amen."

MOUNT SEDOM
This five-mile-long block of salt rises out of the ground at the southern tip of the Dead Sea. The barren conditions of the area are a stark reminder of the consequences of Lot's choice and his wife's disobedience. Some scholars believe that Sodom and Gomorrah lie under the Dead Sea. Whether this is true or not, the desolateness of the area should persuade us to chose God and to resist the sinful practices of any culture.

Source: http://www.followtherabbi.com
So until next week.......
MAY GOD BLESS YOU AND YOU BLESS GOD!
His servant and yours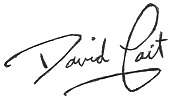 Learn more about us at...
A DAVID'S DOODLING
1011. Life is a game, living holiness the aim.
David Tait
Check out the WWJ website for….
More David's Doodlings: www.wwj.org.nz/dd.php
Waxing Lyrical: http://www.wwj.org.nz/waxing.php
If Only I'd Thought of it: http://www.wwj.org.nz/thought.php
Laughing at Ourselves: http://www.wwj.org.nz/laugh.php
A look at some of lifes curious questions: http://www.wwj.org.nz/why.php