BACKGROUND
SEA
SEA, THE
RIVER
RIVER
RED SEA
RED SEA, PASSAGE OF
EXODUS
RED SEA
I. The Bitter Lakes region
II. The Gulfs of Suez and Aqabah
JORDAN
I. Archaeological sites
II. Topographical features
The full background to this teaching is available online at this link
FULL BACKGROUND HERE (For serious students)
Online links to scriptures (New International Version [NIV] unless otherwise stated) are shown in blue
12 REQUIREMENTS FOR RESTORING GOD'S CHURCH TODAY continues
Today, requirements 7-9.
7. LIVING IN GRACE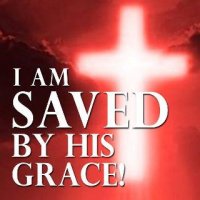 a. CHURCH
Today we are living in the age where God's grace is paramount, His judgement being saved for a time to come.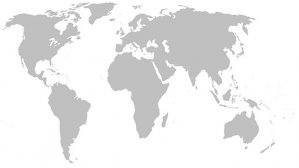 The church's job is to take this message of hope to the world, not only bringing people to belief in Jesus but also training them to be disciples.
This is a positive message of God's grace to us during this current dispensation.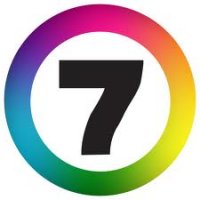 The Gospel is to be presented in a non-judgmental way.
Presenting the Gospel to the world in a way that reflects God's grace is the seventh challenge the church faces today. For Jesus will not return until we do!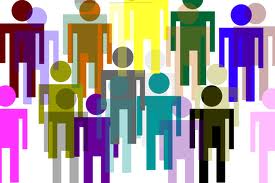 b. BELIEVERS
The church can not live in grace unless the individuals in it do also. For we are the church.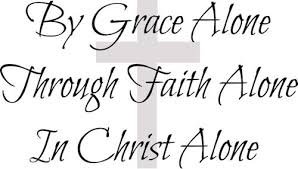 Our walk is to be one of grace.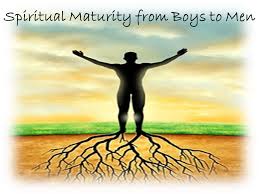 As we live out the grace Jesus has shown us, so we grow more into His image, progressing along the path towards holiness.
Growing in holiness, through God's grace, leads us down the path to spiritual maturity.
8. MONEY, MONEY, MONEY!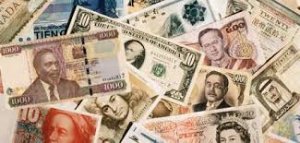 a. CHURCH
Money is the point at which the church meets the world. The world's system is based upon money, simply a convenient, flexible medium of exchange for goods and services. While the church needs money to operate, the promotion of the extreme prosperity doctrine – give and you will receive – as a way of attracting money to a church or ministry, is specifically condemned in the New Testament.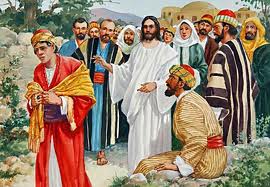 The reality of the New Testament is that wealth is seen as an inhibiting factor, often preventing people from entering into God's kingdom.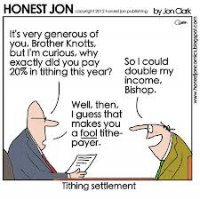 The most common teaching method used in our churches to obtain money is the principle of the tithe – the giving of 10% of a person's income to the church, as the Jews were required to give to the Temple under Old Testament Law. This requirement however, is not confirmed in the New Testament. In fact Jesus was quite derogatory about it as the primary means of meeting ones obligations to God. While required under the Law, a godly character was important too.

However Jesus wasn't against giving! For He commended the widow's sacrificial gift. The difference is one between Law and Grace. For the widow gave out of gratitude, not as a legal requirement.
The general principle of proportional giving, with out declaring a fixed percentage, was promoted by Paul in his collection for the poor people of Jerusalem.

It was not a requirement as under the Law, but a suggestion to seek God's will about.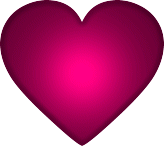 For the law is now placed on our hearts and minds, and we are to give out of conviction and love for God.
Encouraging giving on the basis of grace, not law, is the eighth challenge facing the church today. For Jesus will not return until we do!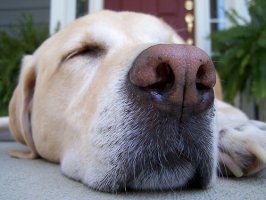 b. BELIEVERS
We are to be content with what we have as riches may lead us away from God.
Accumulating worldly wealth for security is foolish.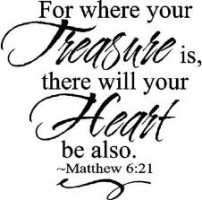 Instead, we are to store up treasures in heaven.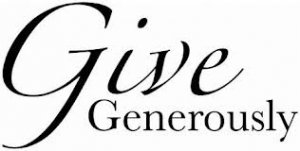 And we do this by generous giving.
Generous giving leads us down the path to spiritual maturity.
9. MIRACLES TODAY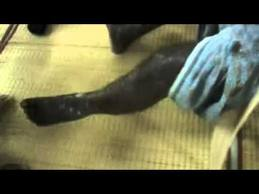 a. CHURCH
This is an area of considerable controversy, particularly in the Western church, where miracles are generally notable by their absence. This is not the case in Africa, Asia, South America, etc., where the people, through circumstances, are less able to rely upon themselves, or the state, so have no other alternative than to rely upon God. I have observed in many places that desperation brings reliance upon God, which in turn brings miracles.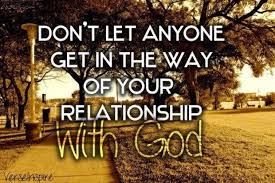 Righteousness too, helps set the scene for miracles to happen.
Very often, miracles are a sign to the enquirer of the power of Jesus. Sometimes we think it unfair to see the unsaved being healed and believers not!

Often miracles take place in meetings.
Ironically, those who are proud, or religious, and the self-reliant, oppose miracles.
And miracles are for today.

Recovering belief in the ability of God to perform miracles today is the ninth challenge facing the church today. For Jesus will not return until we do!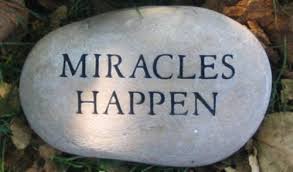 b. BELIEVERS
There is a gift of miracles, given to some but not all.
Miracles come from God and not through human effort.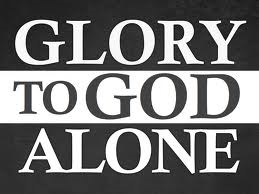 The glory must be given to God, for He does the miracles, not us.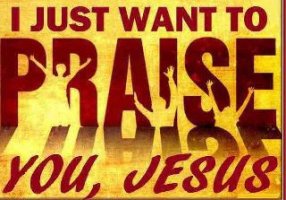 Even Jesus gave the Father the glory, so how much more should we!
God does extraordinary miracles through people!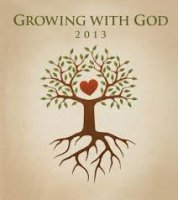 The source of miracles is God, who grants them at His discretion. We must work through Him, thanking Him for all things.
Believing in the power of God to do miracles today leads us down the path to spiritual maturity.
NEXT WEEK: 12 LESSONS TO BE LEARNED FROM 'DIVIDING THE WATERS' Continues....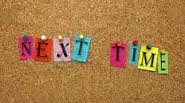 ....as we move into the final 3 lessons that God is showing us.
A NOTE FROM DAVID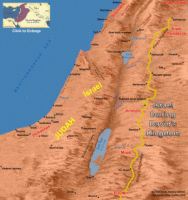 People (including me!) come up with many ideas in these controversial areas where our humanity is very evident.

You may, or may not, agree with my interpretations. But all I ask is that you get into Scripture to see what it says and to go to God and let Him show you for yourself.

Ammon and Zobah

The Bible gives much more detail to Israel's war with Ammon (see 2 Sam 10). The Bible records David's kindness to Hanun, a new king of Ammon, and his kindness was scorned and David sent Joab out for war. Hanun hired mercenary soldiers from Aram (Beth-rehob, Zobah, and Maacah). When Joab met the combined armies he displayed outstanding military foresight and defeated them. He then returned to Jerusalem and Hadadezer, king of Zobah came against him with fresh troops. Israel met him across the Jordan at Helam and were victorious. Israelite supremacy was acknowledged once again. Joab then laid siege to Rabbah (site of the present day Amman Jordan) 22 miles east of the Jordan River to utterly defeat Ammon. It was during this siege that David sinned with Bathsheba, and had her husband Uriah killed by ordering Joab to place him at the front of the battle, where the fighting was the heaviest. (2 Sam 11:1-27). Rabbah was finally taken and David made it a part of his own kingdom.
So until next week.......
MAY GOD BLESS YOU AND YOU BLESS GOD!
His servant and yours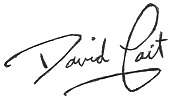 Learn more about us at...
A DAVID'S DOODLING
4. The foolish seek pleasure on earth. The wise build treasure in heaven. But the godly seek to build heaven on earth.
David Tait
Check out the WWJ website for….
More David's Doodlings: www.wwj.org.nz/dd.php
Facts for Fun: http://www.wwj.org.nz/facts.php
Marriage and Family Facts: http://www.wwj.org.nz/maffacts.php
Just jokes: http://www.wwj.org.nz/jokes.php
Waxing Lyrical: http://www.wwj.org.nz/waxing.php