Online links to scriptures (New International Version [NIV] unless otherwise stated) are shown in blue
4. CHARACTERISTICS OF KINGDOM PEOPLE (Continued)
5. HELPING OTHERS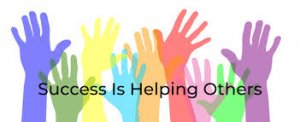 The fifth characteristic of kingdom people, one that seems contrary to last week's topic of loneliness (but isn't), is that the prime motivation in our life becomes one to help others. Not building ones own kingdom, but contributing, as one of many, to the development of the kingdom of Jesus upon the earth, by doing the will of the Father, as communicated by the Holy Spirit. Actually, that is, not just in theory!

Ironically, when your motivation moves away from simply fulfilling religious obligations such as those found in church programmes (even though they may help others) to seeking out God for His unique, personal purpose for you, you will find that God will continually place others in your path. The closer you get to God, the more practical use to Him and others, you will also become. For closeness to God does not result in a monastic existence but rather, in reaching out into the community as God leads - and He will lead!

A little honest testimony is in order here!

At the time, about 21 years ago that the Lord called me out of business into 'fulltime ministry', I believed that I would never again get into business. For 7 years I worked in what I saw as the 'better way', of ministering to people spiritually through the revelation the Lord graciously has given me. I expected to be doing that, receiving and imparting, until the day I went to be with Him. For in the church, we are taught, consciously or unconsciously, that the highest way of serving the Lord is in ministering to people spiritual needs through the application of the ministry spiritual gifts of Ephesians.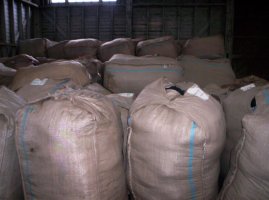 So you can imagine my consternation and confusion when, in Africa at the end of the 7 years and upon my return, the Lord led me into the second hand clothing business! "It can't be you Lord! Must be me wanting to get back into business! Or satan trying to lead me astray.!" It was. It wasn't. It wasn't.
For the Lord, through a lot of hard work mind you, has opened the doors to set up 'Seekers Megamarts' to benefit the people of Africa (well, some of them!) and as an added bonus, the people of the communities in which we operate. This is physically illustrated here in the photo, showing bales of clothing ready to be sent to Africa.

No, it hasn't all been easy and plain sailing. We face the usual challenges of setting up new businesses. Problems with Councils. Problems of rapid growth. Problems with theft. etc. etc.

Yet in 18 months from literally starting with nothing, and more recently in difficult economic conditions, we built up a relatively large business, all paid for. It simply has to be the Lord!

Prior to going to Africa, the Lord showed me that He had given the main revelation He wanted to, and my role would change from receiving to disseminating what He has given. The way we are doing it, is completely 'outside the square' to normal ways of religious thinking.

The problem is, in the church, we have separated 'ministry' from the rest of life. This fits the pattern of our Greek way of thinking, where the different aspects of our life are compartmentalised. The Jewish way however, the pattern on which the Bible is based, is operated on a 'whole of life' basis.

So I now understand that 'Seekers' is as much ministry as is 'Walking With Jesus'. Not a second best option to so called 'spiritual ministry'. For this business is ministry. It belongs to the Lord, under a trust setup. We continue to live and walk by faith, as we draw no money from the business. People are helped and witnessed to in many different ways, from value clothing to the availability of free Christian literature, to personal interaction between believers and non-believers, both staff and customers.

You see the kingdom incorporates the whole of our life, not just the supposed, 'spiritual side'.

Now years later, Seekers has been sold and I am about to embark on another trip to Africa, after 10 years away.
At the time of setting up Seekers, Kathy and I attended a prophetic seminar, run by our good friend Rodney Francis. We had a small group session of practicing prophecy, which was hugely interesting, as many of the people had never prophesied before. Wonderful! But it was also interesting to see how other people viewed Kathy and I. We are pretty (well me, not so pretty!) ordinary people, but surprisingly to us, what we are doing here seems to be an encouragement and example to others. People we did not know personally knew about us and witnessed to the fact that we were putting our faith and beliefs into action. Putting other people before ourselves.

Such is the way of the kingdom.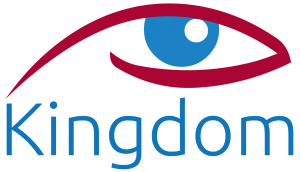 After 8 years the Lord took us out of Seekers and eventually brought us to webuye, Kenya, where we have set up the Kingdom Faith Based Hospital for Him. This is where we are today, running a hospital and ministering as well.
May we too, give our lives to Jesus and to others.
6. ALL BELONGS TO GOD

Who are the biggest liars in Christianity?

We all are, when we sing the old hymn...

"I surrender all, I surrender all,
All to Jesus I surrender,
I surrender all."

For very, very few of us can sing that song truthfully, in every area of our lives.

Yet, surrender of self and all our possessions to Jesus is the sixth characteristic of kingdom people and kingdom living.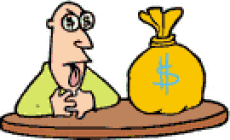 This is, of course, a particularly relevant subject today, as the world financial system faces potential meltdown, basically caused through excess credit creation within the system.

I am a trained economist - many, many moons ago! Part of our study was based around ways of avoiding a repeat of the mistakes of the Great Depression of the 1930's. The lessons of excessive credit creation have certainly been forgotten, particularly over the past 25 years. It will now be interesting to see whether the means of dealing with the situation work!

The problem with possessions is that ultimately, they tend to own us rather than we own them. This is particularly the case when credit is involved. as Proverbs says...

Possessions give a false sense of security.

Jesus warned:

However much we hate to admit it, we are all motivated by money and possessions. This is the same for both the poor and the billionaires, wherever they live. The poor by their desire to acquire perceived security, and ironically, the rich, by the fear of losing the security they have.

Probably the hardest decision those with possessions have to make is to give ownership over to God. It's easy to sing, 'I surrender all', but so difficult to do in reality. 'Retail therapy' has become the West's most rampant disease! And the cure, as we are starting to find out, is painful!

Material prosperity is actually the single best weapon satan has of taking our focus and dependence away from God. Yet, large sections of the church have been preaching this false doctrine for decades now! Yet so few have, maybe until now, wanted to hear anything said against it.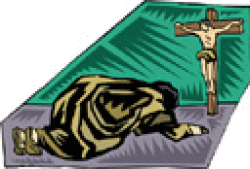 I can only give my testimony.

I was, at the Lord's clear leading, about to enter into fulltime ministry. I thought that I didn't want to be a burden upon others, so I would undertake a large property development that would provide ongoing rental income for our family to live on. A 'good' idea, but not a 'God' idea. One too many 'o's!

Costs went up, values came down, and we lost everything.

"Now, maybe you will really start to depend upon me, David."

"OK Lord."

"But there is one more thing yet, David! That remaining money you have from your inheritance that provides you with some security - you must give it away!"

"But Lord.... Ok Lord, if that is what you want".

For the past 20 years we have lived, day to day, on Kathy's income as a nurse., then on a universal Government Pension.Whenever we have needed anything extra we have had to wait upon the Lord for it. It hasn't been easy! It is so unnatural to my natural nature! Travelling to Africa for 2 months on 50 cents a day was very challenging! No, not all our 'wants' have been met, but our 'needs' have. And we have gradually learned that He knows best, and are growing to understand how our wants are based upon that fleshly nature residing within us.

We now own only our household furniture. Then there were now only the 2 of us at home. We downsized from a (all rented) 4, to a 3 bedroomed home, to a small 2 bedroomed unit. Each time we have downsized we have given away more possessions. For, reality is, we have had nowhere to store the excess! And interestingly, we have found that we have not really needed them anyway! After this we we were sent to kenya, where we live in a small Granny Flat, in our Host's house. It is not easy to do however! We are still learning!

God is calling His kingdom people to give everything, both spiritual and material, over to Him. I am not saying you have to follow the same path that we have, but you must be prepared to, should God require it of you.
May we be willing to submit EVERYTHING to Him.
NEXT WEEK: TRANSFORMATION OF THE CHURCH: 4. CHARACTERISTICS OF KINGDOM PEOPLE continues...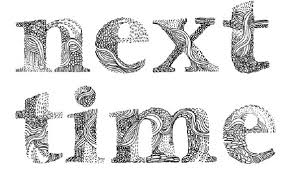 .... as we look at reliance upon God and a kingdom focus in our lives.
A NOTE FROM DAVID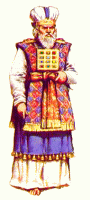 What we do with our wallets, our money, is a good indication of where we are in God. It is where 'the rubber hits the road'!

May we honour our Lord with all our life.

JESUS: BACKGROUND
Historical Overview

Jesus Before Annas and Caiaphas

by Alfred Edersheim IT was not a long way that they led the bound Christ. Probably through the same gate by which He had gone forth with His disciples after the Paschal Supper, up to where, on the slope between the Upper City and the Tyropoeon, stood the well-known Palace of Annas. There were no idle saunterers in the streets of Jerusalem at that late hour, and the tramp of the Roman guard must have been too often heard to startle sleepers, or to lead to the inquiry why that glare of lamps and torches. and Who was the Prisoner, guarded on that holy night by both Roman soldiers and servants of the High-Priest. If every incident in that night were not of such supreme interest, we might dismiss the question as almost idle, why they brought Jesus to the house of Annas, since he was not at that time the actual High-Priest. That office now devolved on Caiaphas, his son-in-law, who, as the Evangelist significantly reminds us, [a St. John xviii. 14.] had been the first to enunciate in plain words what seemed to him the political necessity for the judicial murder of Christ. [b xi. 50.] There had been no pretence on his part of religious motives or zeal for God; he had cynically put it in a way to override the scruples of those old Sanhedrists by raising their fears. What was the use of discussing about forms of Law or about that Man? it must in any case be done; even the friends of Jesus in the Council, as well as the punctilious observers of Law, must regard His Death as the less of two evils. He spoke as the bold, unscrupulous, determined man that he was; Sadducee in heart rather than by conviction; a worthy son-in-law of Annas.
So until next week.......
MAY GOD BLESS YOU AND YOU BLESS GOD!
His servant and yours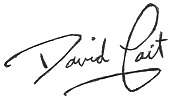 Learn more about us at...
A DAVID'S DOODLING
571. A servant leader is beyond the world's comprehension. And many Christians too!
David Tait
Check out the WWJ website for….
More David's Doodlings: www.wwj.org.nz/dd.php
Pets Rule!: http://www.wwj.org.nz/pets.php
The World's Greatest Groans: http://www.wwj.org.nz/groans.php