BACKGROUND
DEFINITION OF TERMS

HOLINESS
SANCTIFICATION
HOLINESS, HOLY, SAINTS.
The full background to this teaching is available online at this link
DETAILED DEFINITION OF TERMS
Online links to scriptures (New International Version [NIV] unless otherwise stated) are shown in blue
Prior to a visit to Africa, the Lord gave me a dream. Must be an old man!

It has remained clearly in my mind, probably because it has been used so often, with moving and profound affect upon the hearers. Please just remember though, that it is only a dream, not theology!
THE DREAM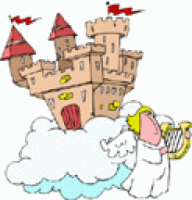 Two people died and went up to heaven. Upon arrival they knocked at the Pearly Gates. (Definitely not theological!) Saint (servant!) Peter came out and asked, "Why should I let you in?"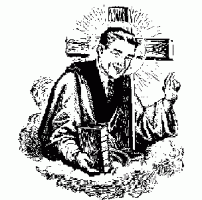 The first person was a beautifully dressed pastor, as pastors are wont to be. He said to Peter, "I have led the largest church in town for 20 years. I've seen 10,000 people saved and 20,000 healed. My people loved me and looked up to me as being next to God. I have done so much for God I should be let in."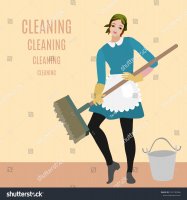 The second of the two was a cleaning lady. She was dressed in a dirty, blue, shapeless smock. Very shy, she said quietly to Peter when asked why she should be let in, "I haven't done much for God, I'm afraid. Not like the pastor over there. For I haven't had spiritual gifts, like him. But I have cleaned out the church each week - and cleaned the toilets too, for no one else would do them. And, when my neighbour was sick, I would look after her children and take her some meals. Really Peter, I haven't done much for the Lord. But please, please let me in."

Then Peter said a most unusual thing! "Take your clothes off!"

"Pardon?" said the pastor, his sensibilities most offended!

"If you wish," replied the cleaning lady.

"But why?" queried the pastor. "It's simple," stated Peter. "Your clothes represent the Spiritual Gifts given to you for the time you were on earth. Now that you have died, they must be returned to God."

The pastor was very sad about this, for his clothes, his gifts, were very beautiful and precious to him. They were the image he had portrayed to his people over all those 20 years. But reluctantly, he went along with it.

As he took his clothes off, he was found to be fat and flabby underneath. (When travelling, it is amazing how often you can pick out who the pastor is by the size of their stomach!) For the pastor had been relying upon his spiritual gifts to do his work.

Once upon a time he had had a good relationship with Jesus. But as the years went on, he got busier and busier with his people, and would say, "Oh God, I have had such a busy day today. I am too tired to spend time with you. You will understand God, for I work for you all day." God cried. And as time went on, he didn't even bother speaking to God at all, except occasionally, when crying out in a desperate situation. But with his gifts, he was able to resolve the problem without God's intervention.

Because the pastor had the pastoral gift of caring for his flock, he still looked like the perfect 'Christian' to his people. Yet the inside was not at all like the outward appearance.

The cleaning lady on the other hand, was delighted to dispose of her dirty, blue, shapeless smock. For, to her, it was a symbol of being looked down upon by others.

And when she took it off, underneath she had a beautiful, firm and shapely body, for she had been working out in the gymnasium of the Fruit of the Spirit all her life. The dream ended.
A CONFIRMATION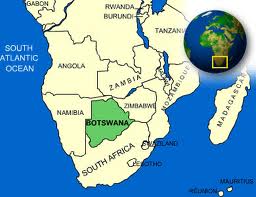 The second country visited, out of nine, was Botswana, in southern Africa. There I stayed with a pastor, Henry by name, and his family. They had a servant lady dressed in a blue smock, just as I had seen in my dream. I spoke to her and she was quite shy. However, when it was time for her to leave for the day, she took off the smock, and underneath she had on a tight fitting top and blue jeans. She was a beautiful young lady!

A wonderful example of the natural, confirming the spiritual!
APPLICATION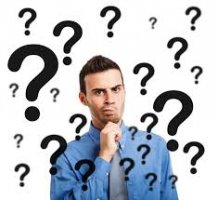 The primary application is found in the theme that is so difficult for us, in our humanness, to understand.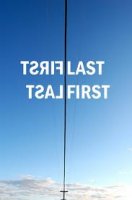 That of the 'first last' and 'last first'.
And in the case of the pastor, it helps explain another difficult passage of scripture.
SUMMARY: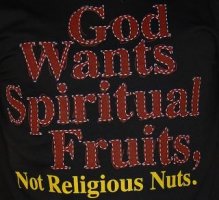 True holiness comes, not through the law, but by growing the 'Fruit of the Spirit' in our lives. Developing into the image of Jesus.
A REVELATION OF……. THE WAY OF HOLINESSPART 7 OF 9<b>FROM 'FRUITFUL SERVANTHOOD' - TO 'FRUITLESS SELF SERVING' - AND BACK AGAIN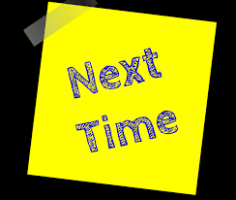 I love fruit! So did Adam and Eve!

So fruit can be good or bad for us. All depending upon the choices we make.

Next week's study is brief, but of no less worth because of its brevity. Just like fruit. Its not size but taste that is the most important!

Let's munch!
A NOTE FROM DAVID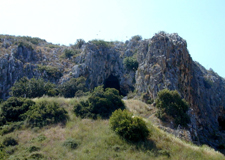 I trust I have been able to convey a little of what was an amazing experience. One, which when shared with the pastors in Africa, brought tears to many eyes. For it can so easily happen.

"Lord, we repent of our vanity. Lord we give ourselves back to you. Amen"

MOUNT CARMEL

Mount Carmel, which literally means "God's vineyard," is a mountain range running about thirteen miles southeast in the western Jezreel Valley. This part of Israel receives thirty inches of rain each year and is the most heavily forested area in the country.

Near Mount Carmel, the major international trade route of ancient days—the Via Maris—passed by. Because of its fertility, the surrounding land was also the breadbasket of Israel. Mount Carmel stood as a high point in this strategic area.

Looking at the fertile Jezreel plain and Mount Carmel's ancient olive trees today, we understand why this place symbolized fertility and blessing to God's people. It was pictured in the Bible as a beautiful and fruitful area.

But the area also symbolized God's judgment on the land. On several occasions, God allowed Mount Carmel to become withered and desolate as a result of the Israelites' disobedience. One of these droughts ended with the famous confrontation between Elijah and the prophets of Baal on Mount Carmel.

Source: http://www.followtherabbi.com
So until next week.......
MAY GOD BLESS YOU AND YOU BLESS GOD!
His servant and yours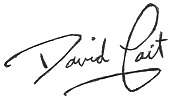 Learn more about us at...
A DAVID'S DOODLING
1007. Holiness is an experience, not a doctrine.
David Tait
Check out the WWJ website for….
More David's Doodlings: www.wwj.org.nz/dd.php
Laughing at Ourselves: http://www.wwj.org.nz/laugh.php
A look at some of lifes curious questions: http://www.wwj.org.nz/why.php
Everything you ever wanted to know about....: http://www.wwj.org.nz/exex.php
Life's a Laugh: http://www.wwj.org.nz/lifelaugh.php