BACKGROUND

The background to this teaching is found in the book 'Eagles Fly High!'.

DOWNLOADABLE HERE
Online links to scriptures (New International Version [NIV] unless otherwise stated) are shown in blue
THE DECISION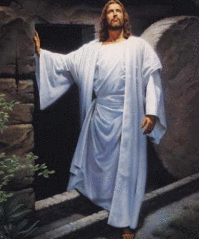 "For God so loved the world that he gave his one and only Son, that whoever believes in him shall not perish but have eternal life." (John 3:16)
LIVING THE LIFE

"They overcame him (Satan) by the blood of the lamb (Jesus – 'The Way of Salvation') and by the word of their testimony; (The Holy Spirit – 'Life through the Spirit') they did not love their lives so much as to shrink from death." b>(The Father – 'Jesus is Lord') (Revelation 12:11)
The Way of Salvation
"I tell you the truth, anyone who will not receive the kingdom of God like a little child will
never enter it." (Mark 10:15)
Life Through The Spirit
"For if you live according to the sinful nature, you will die; but if by the Spirit you put to death the misdeeds of the body, you will live, because those who are led by the Spirit of God are sons of God." (Romans 8:13-14)
Jesus is Lord
"Consider it pure joy, my brothers, whenever you face trials of many kinds, because you know that the testing of your faith develops perseverance. Perseverance must finish its work so that you may be mature and complete, not lacking anything……… Blessed is the man who perseveres under trial, because when he has stood the test, he will receive the crown of life that God has promised to those who love him." (James 1:2-4,12)
A TESTIMONY……….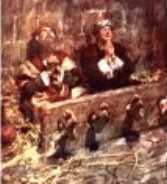 "I have fought the good fight, I have finished the race, I have kept the faith. Now there is in store for me the crown of righteousness, which the Lord, the righteous judge, will award to me on that day – and not only to me, but also to all who have longed for his appearing." (Paul in 2 Timothy 4:7-8)
WHY WALK IN THE WAY?

Why walk in the way?

This is a very good question for a Christian to ask. Many sincere Christians will say, "all we need to do is genuinely accept Jesus as 'Saviour'". Once saved, always saved. God's grace does it all. For that is all that is required to get the reward of eternal life, isn't it?

This is a valid view, supported by scripture. As an example, Romans 11:29. "for God's gifts and his call are irrevocable."

These believers are called 'Calvinists', named after a great man of God, John Calvin, who promoted this viewpoint.

Taken to its extreme though, this view can promote lawless living - for all will be forgiven on the day (of judgement) because I have been "saved"! Not an argument the righteous John Calvin would have agreed with though!

On the other side of the fence are the Armenians, who believe that an individual Christian has personal responsibility for maintaining their own salvation and that salvation can be lost through unrighteous living. Salvation plus works is necessary to attain eternal life. This view is supported by even more scripture, both Old and New Testament. Hebrews 10:26-7 is extremely direct!

"If we deliberately keep on sinning after we have received the knowledge of the truth, no sacrifice for sins is left, but only a fearful expectation of judgement and of raging fire that will consume the enemies of God."

'Not so hot' a fate! Rather – too hot! The danger in this viewpoint however, is that works and legalism can become exaggerated and God's grace forgotten.

Why is life so difficult! What is the truth?

The truth is found in the combination of the two. Faith and works are of equal importance. For our faith motivates us to do works, while our works display our faith.

I really like James' writings for he was a very practical person. He deals with this very subject in James 2:14-26. In my bible, this section is entitled "Faith and Deeds." Let's look at 3 verses.

(v21-22) "Was not our ancestor Abraham considered righteous for what he did when he offered his son Isaac on the altar? You see that his faith and his actions were working together, and his faith was made complete by what he did. (v24) You see that a person is justified by what he does and not by faith alone."

To be continued next week.
<i>NEXT WEEK</i> WALKING IN THE WAY: OUR JOURNEY THROUGH LIFE continues

as we look at the relationship of faith and works.
A NOTE FROM DAVID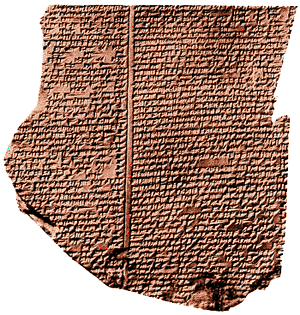 This whole area has given rise to much confusion in the church - yesterday, today and forever!

I trust that this discussion will help the both of us better understand the conundrum that faith and works has become.

Ancient Babylonia - The Language

The Babylonian language was a dialect of Akkadian, a Semitic language, written in cuneiform script. Politically and economically Babylonia remained a number of small autonomous city-states ruled by local dynasties and later emerging into an imperial structure.
So until next week.......
MAY GOD BLESS YOU AND YOU BLESS GOD!
His servant and yours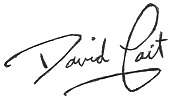 Learn more about us at...
A DAVID'S DOODLING
699. Works are the reflection of our faith to a disbelieving world.
David Tait
Check out the WWJ website for….
More David's Doodlings: www.wwj.org.nz/dd.php
Eagles Fly High! (Pastors, Teachers and Students): http://www.wwj.org.nz/eaglepts.php
God Facts (A mine of information): http://www.wwj.org.nz/gfacts.php
Facts for Fun: http://www.wwj.org.nz/facts.php
Marriage and Family Facts: http://www.wwj.org.nz/maffacts.php