BACKGROUND

The background to this teaching is found in the book 'Eagles Fly High!'.

DOWNLOADABLE HERE
Online links to scriptures (New International Version [NIV] unless otherwise stated) are shown in blue
REVELATION FROM THE OLD TESTAMENT PRINCIPLES OF ATONEMENT
This section lines up precisely with the 21 points covered under the Chapter 'Day of Atonement' in 'Eagles Fly High!'. They can be referred to there for further clarification.

The next few teachings will be kept brief as we are mostly busy at this time of the year. again, lots of scripture to enhance our understanding.
B. ATONEMENT PRINCIPLES 'POSITIONALLY' FULFILLED BY JESUS
(To be Experientially fulfilled, that is Embraced, by the Church)

The exciting realisation for today is that Jesus has left opportunities, for those who desire to grasp them, to assist Him in fulfilling God's mighty plan for mankind. For there are 12 promises Jesus 'positionally' fulfilled on the cross, but which are waiting to be embraced by His church in 'experiential' fulfilment. Today the second three are considered.

This is the privilege and pleasure that has been delegated to His Tabernacle church.
17. The Censer Ministry: (Leviticus 16:1-2, 12-14)

Prayer and supplication, praise and worship are types of the cloud of incense the High Priest used to approach the Ark in the Holy of Holies. As we come into Atonement, so our application of prayer, supplication, praise and worship, will increase in intensity, enabling us to enter more fully into the presence of God.

Hebrews 9:4, 13:15, Revelation 8:1-5
18. Washing with Water: (Leviticus 16:4, 24)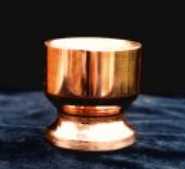 As highlighted throughout 'Eagles Fly High!', there is a new revelation of, and requirement for purity in the individual and the Church through Atonement. Water is the symbol of purity, which we are to acquire through the washing of the word. A new emphasis is arising. To put ourselves right before God so that we don't sin. Rather having to seek forgiveness through the blood of Jesus for sin we would not have committed in the first place, had our lives been right with God. Prevention is far better than a cure!

Ephesians 5:26-7, Titus 3:5, John 3:1-5, 15:3, 1 Corinthians 6:11, Hebrews 10:22
19. The Linen Garments: (Leviticus 16:4, 23)

Linen stands for righteousness. In the natural we are to put aside our desires for excess possessions, pride of position and physical desires. Spiritually we are to clean up our lives, living in righteousness towards God. King David, dancing in front of the Ark with all his might, dressed only in a linen ephod instead of his Royal robes, is the classic example of both the natural and spiritual application of this principle.

1 Samuel 6:14-15, Revelation 3:4-5, 15:6, 19:7-8, John 17:1-5
<I>NEXT WEEK</I> B. ATONEMENT PRINCIPLES 'POSITIONALLY' FULFILLED BY JESUS (To be Experientially fulfilled, that is Embraced, by the Church) Concludes

with the final 3 of 22 principles.
A NOTE FROM DAVID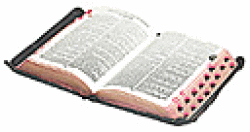 These 3 points can be simply summarised in 'giving our all to Jesus'. as we enter a new year, may this be our desire.

QUICK OVERVIEW OF BABYLONIAN HISTORY - 5

The Old Testament contains many references to Babylonia. Gen 10:10 mentions four Babylonian cities, Babel (Babylon), Erech (Uruk), Accad (Agade) and Calneh. These, along with Assyria, were ruled by Nimrod.
So until next week.......
MAY GOD BLESS YOU AND YOU BLESS GOD!
His servant and yours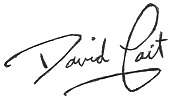 Learn more about us at...
A DAVID'S DOODLING
919. Christian maturity develops as we submit to the will of God for our life.
David Tait
Check out the WWJ website for….
More David's Doodlings: www.wwj.org.nz/dd.php
Laughing at Ourselves: http://www.wwj.org.nz/laugh.php
A look at some of lifes curious questions: http://www.wwj.org.nz/why.php
Everything you ever wanted to know about....: http://www.wwj.org.nz/exex.php
Life's a Laugh: http://www.wwj.org.nz/lifelaugh.php