BACKGROUND

DAVID - Easton's Bible Dictionary

DAVID, CITY OF - Easton's Bible Dictionary

DAVID - The new Bible Dictionary

JERUSALEM - Easton's Bible Dictionary

JERUSALEM. - The new Bible Dictionary

The full background to this teaching is available online at this link
Full Background Information on David's Tabernacle here
Online links to scriptures (New International Version [NIV] unless otherwise stated) are shown in blue
A WALK OF SACRIFICE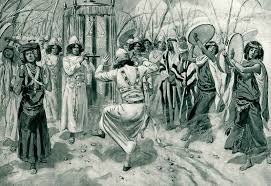 13 When those who were carrying the ark of the LORD had taken six steps, he sacrificed a bull and a fattened calf. (2 Samuel 6:13)


Many preachers say David made sacrifices every 6 paces but this isn't specifically stated in the wording.


There were three reasons why David made this twin sacrifice after 6 paces.

1. As repentance for getting things wrong the first time!

2. As thanksgiving for the blessings on the house of Obed-Edom.

3. As a sign of obedience to God's ways.
THE PROBLEM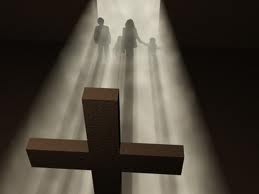 Today, we are taught that Jesus made the final sacrifice and that no other sacrifice is required. While this is true regarding the restoration of our relationship with God the father, i.e. salvation, it is not so when it comes to our walk with Jesus. For as Jesus sacrificed everything to the Father, so we are also to sacrifice our lives to Jesus.
THE LESSON

A three part lesson on sacrifice.



1. Understanding the gravity of sin and the need of quick repentance to keep short accounts with the Lord - and doing it! For God's judgement is a fearsome thing.

For God knows everything we do and are, judging our thoughts as well as our actions. Nothing can be hidden from Him!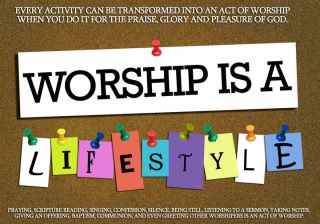 2. Today we are to offer sacrificial praise, to thank Jesus for what He has done for us. Not just a few 'religious hallelujahs' but heartfelt praise from the very depths of our being!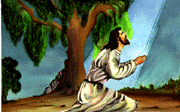 3. The final sacrifice, the one that most distinguishes the disciple from the believer, is the sacrifice of our life to Jesus. Putting aside our own dreams and ambitions in order to do the will of the Father, as Jesus did, no matter what the cost. Three times He confirmed, even though in the human aspect of His nature He didn't want to, He would lay down His life for the Father.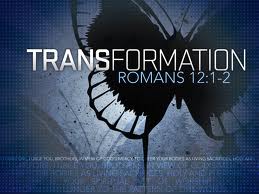 And the same is to apply to us! We are no longer to follow the pattern of the world, but be transformed into the pattern of Christ, submitting to the will of the Father, even at the cost of our life.

While some are called to physical martyrdom, for most of us, our death is to be a spiritual one to our own nature and life. It is only through this sacrifice that satan can be overcome.
Dying to our own nature is what our walk with Jesus is all about.
Our spiritual and natural natures are in conflict.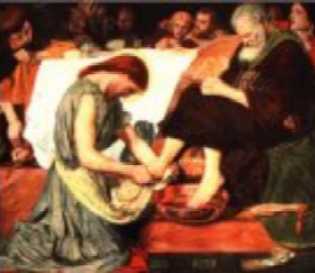 We are instructed to be like Jesus and not follow our natural nature.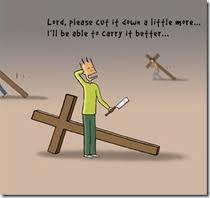 In fact, contrary to the 'easy Christianity' theology that abounds today, if we don't live as Jesus did, we are not truly His followers!

Indeed, the consequences of our continuing to sin are dire!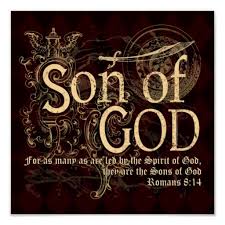 But the desire of those who are 'serious' about God, having sacrificed their lives for Christ, is to become 'sons of God' as Jesus was, is, and evermore shall be!
END TIME CHURCH TRAIT 6: A sacrificial people, desperate to become 'sons of God'.
<i>NEXT WEEK:</i> A REVELATION OF... THE TABERNACLE OF DAVID - Part 7

Worship is a problem area in most churches, for we all have our ideas on what we like.

The important thing though, is not what we like, but the type of worship God desires. After all, it is him we are worshipping, isn't it?
A NOTE FROM DAVID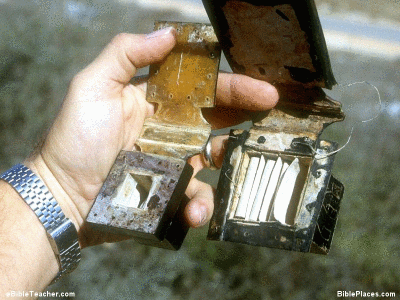 A single, simple question remains, "Are we prepared to make the sacrifice of our lives that is required of us?"

May I, may you, search the innermost part of our being for the answer.

New Testament Phylacteries

Phylacteries were boxes containing scriptures that were worn by Jews on the back of their hands and their foreheads. Jesus criticised the hypocrites for making them large for pride's sake. Courtesy of BiblePlaces.com

Source: http://www.ebibleteacher.com
So until next week.......
MAY GOD BLESS YOU AND YOU BLESS GOD!
His servant and yours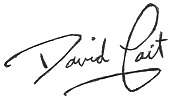 Learn more about us at...
A DAVID'S DOODLING
930. Heaven is reached through obedience to God's will, not simply the recitation of a 'Sinners Prayer'.
David Tait
Check out the WWJ website for….
More David's Doodlings: www.wwj.org.nz/dd.php
Pets Rule!: http://www.wwj.org.nz/pets.php
The World's Greatest Groans: http://www.wwj.org.nz/groans.php