Online links to scriptures (New International Version [NIV] unless otherwise stated) are shown in blue
3. FROM KINGS TO KINGDOM continued THE EARLY CHURCH - RELATIONSHIPS
Today we look at the final of the 7 churches of Revelation and the second of the two that Jesus did not find fault with. Churches we should copy. Only problem is, we don't see these churches as successful!
TO THE CHURCH IN PHILADELPHIA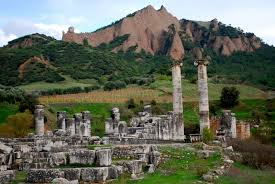 7 "To the angel of the church in Philadelphia write:

These are the words of him who is holy and true, who holds the key of David. What he opens no one can shut, and what he shuts no one can open. 8 I know your deeds. See, I have placed before you an open door that no one can shut. I know that you have little strength, yet you have kept my word and have not denied my name. 9 I will make those who are of the synagogue of Satan, who claim to be Jews though they are not, but are liars—I will make them come and fall down at your feet and acknowledge that I have loved you. (Revelation 3:7-9)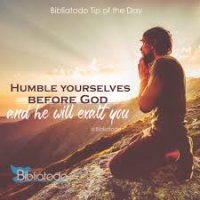 Here we have another church that wouldn't seem successful in today's terms. Success today is regarded as being strong, confident, with a super faith that will get one through all situations and challenges in life. Yet, very often, this 'strength' is grounded in human maxims of success rather than godly principles. Strength in self rather than total reliance upon God!

To truly 'go up' in God, one must first 'go down' in self.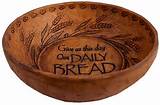 One of the lessons I have had to learn, being a reasonably capable, naturally confident person, is to let go of my own strength in order to do things under God's instruction. Having heaps of energy, I am always tempted to try and make things happen in God.

While human effort may seem to work in the short term, it will inevitably lead to spiritual, and likely, worldly disaster. As mentioned last week, an attempt, in my own strength, to set Kathy and I up financially through building 12 houses to rent so that we wouldn't have to rely upon others in the fulltime ministry being called to, ended in disaster! In reality, I was trying to make myself independent of God. For He is to be our provider.

Of course, God had the last laugh, for the project backfired. I went bankrupt and now genuinely need to pray each day,

Yes, in Philadelphia they had little strength, yet they kept God's Word and did not deny His name.

Also, as one commentator put it,

This church has opposition from the false church (synagogue of Satan), the counterfeits. These false brethren claim to be the church and oppose the ministry of God's people, but Christ promises to bring them to their knees. The false church has popularity, influence, and money, but it must one day bow before the few saints of God who take the truth to the world.

Warren W. Wiersbe, Wiersbe's Expository Outlines on the New Testament, (Wheaton, Illinois: Victor Books) 1992.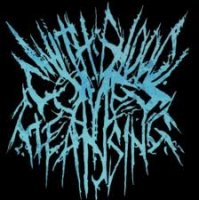 All too often today, the churches with popularity, influence and money are regarded as the successful true church. Yet, according to Jesus, the churches at Smyrna and Philadelphia which were poor and persecuted, lacking in human strength and ridiculed, were those that He was pleased with. Yet, as the commentator says, it must one day bow before the few saints of God who take the truth to the world.

Maybe then we too, will receive the reward of the Philadelphians;
Worth musing upon, isn't it?

Jesus desires us to work in His strength, not our own.
NEXT WEEK: TRANSFORMATION OF THE CHURCH: 3. FROM KINGS TO KINGDOM continues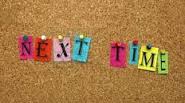 We will summarise the aspects of the five churches that Jesus criticised as operating as 'kings' rather than 'kingdom'.
A NOTE FROM DAVID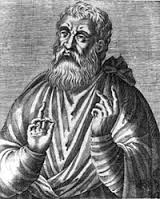 Faith in adversity is proven faith.

'Lord, send us adversity!'

Extra-Biblical Historical Evidence for the LIFE, DEATH, and RESURRECTION of JESUS

LOST WORKS QUOTED IN OTHER SOURCES

Acts of Pontius Pilate, reports sent from Pilate to Tiberius, referred to by Justin Martyr (Pictured) (150 AD):

"And the expression, 'They pierced my hands and my feet,' was used in reference to the nails of the cross which were fixed in His hands and feet. And after he was crucified, they cast lots upon His vesture, and they that crucified Him parted it among them. And that these things did happen you can ascertain the 'Acts' of Pontius Pilate." Later Justin lists several healing miracles and asserts, "And that He did those things, you can learn from the Acts of Pontius Pilate."

Phlegon, born about 80 AD, as reported by Origen (185-254 AD),

mentioned that Jesus made certain predictions which had been fulfilled.
So until next week.......
MAY GOD BLESS YOU AND YOU BLESS GOD!
His servant and yours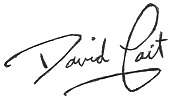 Learn more about us at...
A DAVID'S DOODLING
990. "Going down" is the secret to "growing up" in God.
David Tait
Check out the WWJ website for….
More David's Doodlings: www.wwj.org.nz/dd.php
Waxing Lyrical: http://www.wwj.org.nz/waxing.php
If Only I'd Thought of it: http://www.wwj.org.nz/thought.php
Laughing at Ourselves: http://www.wwj.org.nz/laugh.php
A look at some of lifes curious questions: http://www.wwj.org.nz/why.php