BACKGROUND

COVENANT

COVENANT

The full background to this teaching is available online at this link
DEFINITIONS OF COVENANTS
Online links to scriptures (New International Version [NIV] unless otherwise stated) are shown in blue
3. THE NOAHIC COVENANT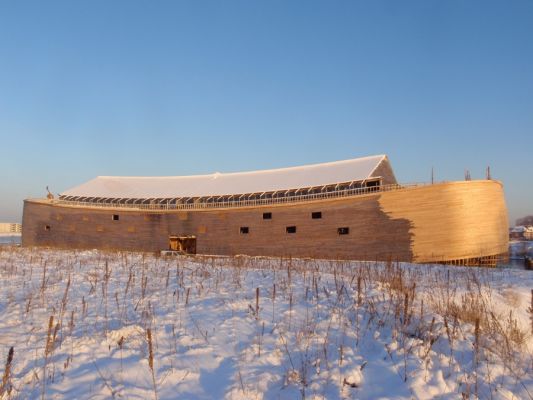 Everyone knows the story of how God grieved at the degradation in mankind and so decided to wipe them out with a giant flood and start again with the one righteous man he could find, Noah. And, of course, his family.

Not so many however, are aware of the covenant God made with Noah after the flood, which spiritually, is of greater significance to us today than the physical flood itself.
1. DEALING WITH

New race through Noah (Meat eating)
2. THE PROMISE

Mankind is not to be destroyed again by a flood of water.

However the wicked will be destroyed by a flood of fire at the end of the age.
Why the Covenant was needed.
a. Great wickedness had developed on the earth.
b. God grieved that He had made man.
c. God decided to destroy both man and earth.

d. But one man found favour in God's sight.

The Covenantal Promise
a. The seasons will continue.
b. Noah's sons to be fruitful and multiply.
This was a repetition of the command originally given to Adam and is to be spiritually fulfilled today through the 'sons of God'.
c. All non-human life will now fear man, not living in harmony with us, as had been the case in the days of Adam.

d. Man permitted to eat meat.

The degradation of mankind's diet was now complete.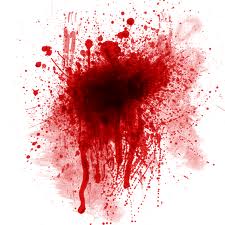 However, man was still prohibited from eating blood.
As blood represents life.
Finally representing the blood of Jesus, His life sacrificed for our sin, which we are to spiritually drink.
3. THE SACRIFICE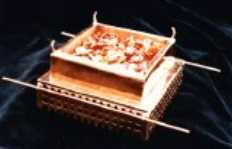 A burnt offering. (Picture of Jesus)

God introduced the principle of the sacrifice of innocent blood through a burnt offering on an altar, a principle that carried forward through the remainder of Old Testament Covenant) times.

20 Then Noah built an altar to the LORD and, taking some of all the clean animals and clean birds, he sacrificed burnt offerings on it. 21 The LORD smelled the pleasing aroma and said in his heart: "Never again will I curse the ground because of man, even though every inclination of his heart is evil from childhood. And never again will I destroy all living creatures, as I have done. (Genesis 8:20-21)

Interestingly, and contrary to common understanding, not just 2 of each creature were taken onto the ark.

In fact, of animals and birds that were regarded by God as 'clean' (see Leviticus 11), 7, 3 pairs plus 1, were selected.

By implication, the seventh one, the one without a mate, was kept to be used as a sacrifice.

Genesis 6:19-20, Genesis 7:2-3

Interestingly too, in spite of its unpopularity in today's world, there is a spiritual principle of God illustrated here in the 'seventh' being set apart to a special sacrificial calling.

Like it or not, there are people called out to be without a mate whose attention can therefore, be fully focused upon God.

Revelation 6:9-11, 1 Corinthians 7:1, 8, Matthew 19:10-12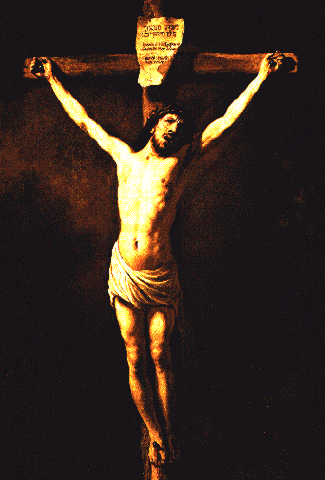 Jesus was the ultimate 'burnt offering' on our behalf.
God liked the smell of burning flesh. Spiritually today, He still does as we are required to sacrifice or 'burn' our flesh to take on the nature of Jesus.

Romans 8:3-4, 1 Corinthians 1:27-30
<i>NEXT WEEK:</i> THE NOAHIC COVENANT (Continued)

We complete our look at the covenant God made with Noah by considering the seal, both actual and spiritual, how the covenant was broken and some significant historical events that took place at the time.
A NOTE FROM DAVID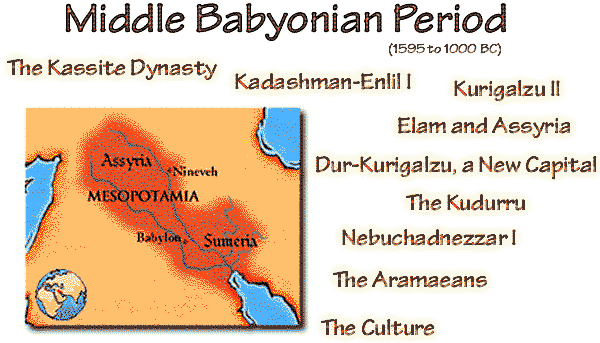 As we live today in an age of grace, we can all too easily forget that God has a balanced nature of love and judgment.

While we do not experience His judgment now, as did the people of Noah's time, we will all face it one day. May we never forget!

Ancient Babylonia - Kadashman-Enlil I, Burnaburiash II and Kurigalzu II

The next period of Babylonian history for which we have limited information is the 14th century BC There was a discovery at Amarna in Egypt of a cache of clay tablets inscribed in cuneiform, which has shed considerable light on this time period. These tablets contain letters to the Egyptian pharaohs (Tuthmosis III to Amenophis IV) from various parts of the Fertile Crescent, including Babylonia. The letters were written in Akkadian, which had been the language of international relations for some time.

Toward the end of the reign of Burnaburiash II there was a conflict with the Assyrians and as a result Kurigalzu II (1332-1308 BC) took the throne. This was a great period in Kassite history, for Kurigalzu led his army on many successful military campaigns with victories over various enemies including the Elamites and the Assyrians.
So until next week.......
MAY GOD BLESS YOU AND YOU BLESS GOD!
His servant and yours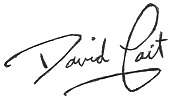 Learn more about us at...
A DAVID'S DOODLING
1275. We can make a world of difference by being different to the world.
David Tait
Check out the WWJ website for….
More David's Doodlings: www.wwj.org.nz/dd.php
Marriage and Family Facts: http://www.wwj.org.nz/maffacts.php
Just jokes: http://www.wwj.org.nz/jokes.php
Waxing Lyrical: http://www.wwj.org.nz/waxing.php
If Only I'd Thought of it: http://www.wwj.org.nz/thought.php