BACKGROUND

DAVID - Easton's Bible Dictionary

DAVID, CITY OF - Easton's Bible Dictionary

DAVID - The new Bible Dictionary

JERUSALEM - Easton's Bible Dictionary

JERUSALEM. - The new Bible Dictionary

The full background to this teaching is available online at this link
Full Background Information on David's Tabernacle here
Online links to scriptures (New International Version [NIV] unless otherwise stated) are shown in blue
OBEDIENCE IS BLESSED!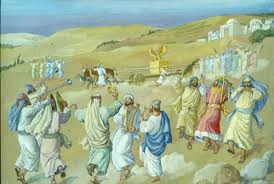 11 The ark of the LORD remained in the house of Obed-Edom the Gittite for three months, and the LORD blessed him and his entire household. (2 Samuel 6:11)

Because David acknowledged what he had done was outside God's will and stopped doing it, we are told that Obed-Edom's house was blessed. By stopping and waiting to hear from God, through the Word and the Spirit, we are not 'giving up' as it may appear in peoples eyes and to our pride, but are truly honoring God.

If we are willing to walk in His ways and not our own, we will be blessed.
THE PROBLEM

The problem is that we don't understand what true blessing is. We immediately look towards the material, the financial, things that we, in our humanity, believe will make us 'happy'.
THE LESSON
The real, practical question is "What is blessing?" In our humanity, the first thing we think of is financial or material gain. As it was in the Old Testament. In those times blessing was measured in terms of territory and possessions. The high point of the Old Testament was seen in the kingdom of Israel under King Solomon. At that time Israel was the leading regional power. However, through disobedience to God, from Solomon onwards the kingdom, the territory and wealth of Israel, was gradually lost and the people taken into captivity, before a partial, subservient restoration was allowed by the Babylonians.

In the New Testament however, blessing takes on a spiritual connotation, as expressed in the most famous of Jesus sermons, the Sermon on the Mount, which is all about blessings.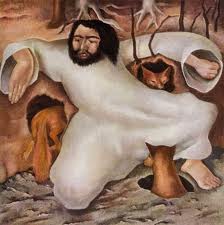 Blessings today are the rewards of sacrifice, not acquisition! Yes, it is only through sacrifices and servanthood that we truly enter the kingdom. Certainly not travelling there in our personal Lear Jet!

Jesus came to turn worldly values upside down. He had no possessions.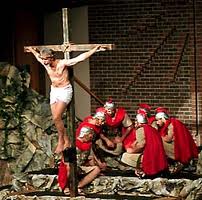 He was on the run from Herod (the fox) and the Romans (the eagle birds). Jesus owned no home. He had no wardrobe of spare clothes.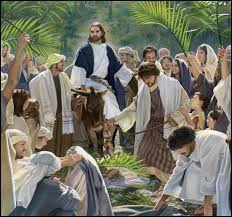 He even had to borrow a donkey ride to make His 'grand entrance' into Jerusalem on Palm Sunday.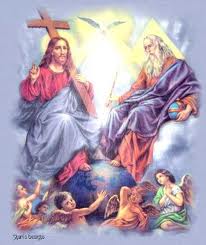 Imagine a king today turning up to his coronation in a borrowed coach and horses! Not the done thing - then or now!

Yet Jesus was so blessed that He is seated in the ultimate place of honour, at God's right hand.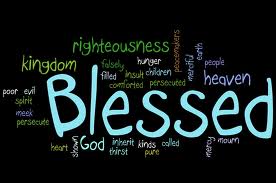 When I mentioned this to my wife Kathy, she told me a story of a friend whom the Lord said he would bless while her husband was away on a ministry trip. She looked forward to this! The form of the 'blessing' however, was that the Lord took the opportunity to 'heal her' of something in her life that was not of Him. It was a painful, not a happy time! But the end result was the blessing of becoming more like Jesus, as an area of dross was removed from her life.

True blessing then, in New Testament terms, is to become more like Jesus, as is expressed in the Beatitudes.
END TIME CHURCH TRAIT 4: A people seeking the ultimate blessing of becoming like Jesus.
<i>NEXT WEEK:</i> A REVELATION OF... THE TABERNACLE OF DAVID - Part 5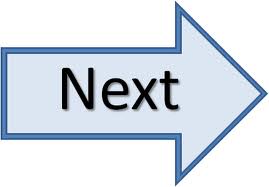 We all look good when things are going well, don't we?

But the real test of the true state of our walk with Jesus, is how we react when we are placed under pressure. Particularly if we believe the trial is not of our own making!

If we can remain joyful in the Lord and His goodness during the hard times, we are truly reflecting the genuineness and depth of a mature faith.
A NOTE FROM DAVID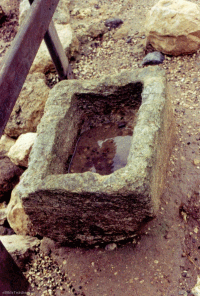 Yes, blessing under the New Covenant is primarily spiritual.

We are to grow into the image of Jesus, not that of Solomon. This is a difficult truth for us to accept, for naturally, we enjoy the comfort of physical possessions. Yet, as we have seen, Jesus had none. No home, a single set of clothes, and a borrowed donkey.

May we be prepared to give our all for Him as He was for us.

NEW TESTAMENT - MANGER
A stone manger in Israel. This was used to put animal feed in for the farm animals. This may have been the kind of manger that Jesus was put in as an infant.

Source: http://www.ebibleteacher.com
So until next week.......
MAY GOD BLESS YOU AND YOU BLESS GOD!
His servant and yours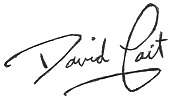 Learn more about us at...
A DAVID'S DOODLING
917. The greatest change we can make is from gratifying our own will to obeying God's will for our life.
David Tait
Check out the WWJ website for….
More David's Doodlings: www.wwj.org.nz/dd.php
God Facts (A mine of information): http://www.wwj.org.nz/gfacts.php
Facts for Fun: http://www.wwj.org.nz/facts.php
Marriage and Family Facts: http://www.wwj.org.nz/maffacts.php
Just jokes: http://www.wwj.org.nz/jokes.php