Keep up with our current news and events from Kenya.
If you are interested in having David minister in your country or area please contact him on david@wwj.org.nz for further information.
NEW TO OUR TEAM!!!
DR TONY EDWARDS (NZ ASSOCIATE)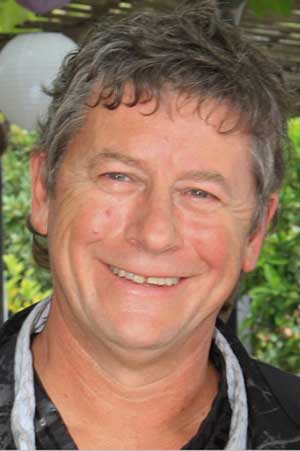 We are very pleased to welcome our most recent addition Dr Tony, to the team. Tony's medical and entrepreneurial skills are a most valuable addition.
After 8 years in solo general practice, Dr Tony Edwards became a founding director and shareholder of The Doctors Group, which originated in Napier in 1989. Originally set up to provide weekend medical services, The Doctors introduced many revolutionary business concepts into the medical world including 40 hour weeks for doctors within the practice, transferring regulatory paperwork to specialized staff, adding new services to practices, and many more. The Doctors have now grown into New Zealand's largest doctors' network, with 49 outlets and 500 doctors. The Doctors Group became part of Radius Medical in 2005, which was in turn acquired by Green Cross Health (then Pharmacybrands) in 2011. The Doctors is the primary brand of medical centres for Green Cross Health Medical.
Tony has been a board member of Medical Centres within the group since 1989. He is currently chairman of Te Matau a Maui Health Trust which is the owner of Health Hawke's Bay Limited. He continues in his part time integrative Medical Practice at The Doctors Napier, where he is also the Managing Director. Dr Tony Edwards was a University of Queensland graduate in 1979.
Welcome Tony!
KATHY'S REFERENCE
I am so proud of the job Kathy has done so well. Shows also that she has the technical skills to set up the Eye Clinic/Hospital.
REFERENCE & RECORD OF EMPLOYMENT FOR KATHY TAIT

Kathy has been working at Napier Eye Ltd since June 2007 as an Ophthalmic Clinic Nurse.
Kathy came to us as an experienced senior nurse and was still working concurrently at the Hawkes Bay Memorial Hospital as a theatre nurse across many disciplines, including ophthalmology. She took to clinical ophthalmic nursing seamlessly undertaking additional Nurse led Glaucoma training whilst in our employment.
Kathy's input as a clinical nurse was invaluable to the day to day running of our busy practice and she also undertook additional training to cover all the administrative aspects of the practice to help cover illness and holidays. An essential function for a small, dynamic and growing business.
Her experience was then called upon again when in 2014 the planning started for the Bay Elective Surgical Theatre and expansion of Napier Eye – her decades of theatre experience were crucial in helping plan a successful elective day stay theatre and she has been working for the past three years as a core member of our Ophthalmic theatre team and also heading up the sterilisation unit as well.
Kathy most recently assisted us in getting our facility accreditation with an external auditing body.
Kathy's level of competency and experience is something that is extremely rare today. She has an unparalleled "roll your sleeves up" attitude. Kathy has a willingness to take on any challenge whilst also having the knowledge and experience to do so with the highest level and skill and execution.
We will miss Kathy greatly, but understand she has a higher calling for this next step in career and life. She will be an invaluable partner to have in any project, and has the skills, experience, and training to support her unerring faith. We wish her and David all the very best.
Please feel free to contact me if wish to discuss this very special nurse further.
Regards,
Maree Buscke
Managing Director
Napier Eye Ltd & Bay Elective Surgical Theatre.
Find out more about Napier Eye here..... www.napiereye.co.nz
VISA APPLICATION WEEK
Visas applied for this week – online! We will now see how the system works.
Actually it is most encouraging to see that this is now possible. Africa is going ahead. Of course there are many problems and climate change is wreaking havoc, but the media only tells the bad news stories.
We look forward to sharing good news stories with you, once we are there.
It is getting closer now! Only 7 weeks until we leave New Zealand arriving in Africa on 14 July, via Britain, where we will celebrate(!) my 70th birthday with our family there.
We (and you!) are never too old to be used by God! We simply have to be available.
There is nothing special about us. Just willing hearts. May we not be those pictured!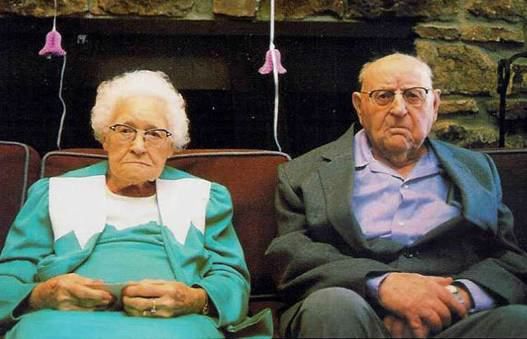 GETTING READY TO GO!

Kathy and I have finally booked our flights to Kenya, via Britain. We leave New Zealand on 20 June for London, via Dubai. Firstly to spend 10 days there with the newly weds, Nigel and Savi, before all going up to the very North of Scotland in Thurso, to Andrew & Catrionas, Eva, Nathan and Charises home for 10 days also, where I will celebrate(!) my 70th birthday.
Going back to London, we catch our flight to Kenya, again via Dubai, arriving in Nairobi on 14 July, to begin our new (ad)venture!
Kathy is shouting one of our New Zealand sons, Cameron, a return trip to Britain, to share in my birthday also.
In the meantime we are continuing our fundraising, in particular the $60,000 needed to build the Eye Clinic/Hospital. You can check out the details on the website.
We thank Chuck Graham and excellent publication, the weekly A NOTE OF ENCOURAGEMENT (Registration Recommended) for the publicity he continues to give. Check it out and subscribe at Ciloa.org
Thank you so much, Chuck and Team for your ongoing support!
We continued our busking this week with the arrival of the last two Cruise Ships of our Summer season. On Easter Monday, a holiday in NZ, a lady drew a watercolor sketch of Warren, Kathy and myself, busking! Wow! She is going back home to do a proper picture, in due course. The sketch is shown! Immediate slimming for me! LOL! World famous in Napier!
MyCiloa NEWS ARTICLE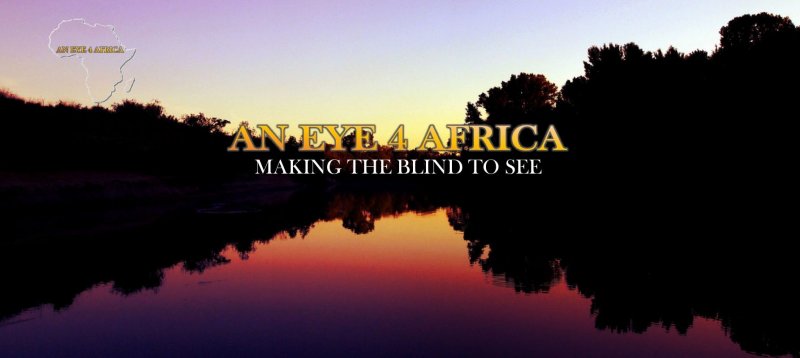 Sent out in MyCiloa News……..
Thanks Chuck!
An Abraham Calling
AnEye4Africa
Leave your country, your people and your father's household and go to the land I will show you. Genesis 12:1
Imagine waking up one day, everything is going well, and then God says "Pack your bags." But that's some Old Testament thing, right? WRONG! God still tells us to follow Him down roads we never planned to travel.
Maybe it's a career change, like what happened to Chuck, or helping a ministry in another part of town. But sometimes God says "Leave your country and your people, friends, and family. And go to the other side of the world."
David and Kathy Tait Meet David & Kathy Tait from New Zealand. They are not missionaries, but God spoke to them, too. Now they are headed to Kenya, where they will help with a conference/teaching center and in building a much needed eye clinic. And they will remain for as long as God tells them.
Join us as we follow David & Kathy on their journey and encourage them along the way. Those callings require a lot of faith, trust, and encouragement. What about you? Has God called you to something different? Need encouragement? Maybe we can help. Call on us.