A Weekly World Wide Word of Encouragement to those in the Ministry
PRAISE GOD IT'S MONDAY!
A WEEKLY 'WWW (world-wide word) OF ENCOURAGEMENT'
TO THOSE IN MINISTRY
A FREE service, currently connecting with Christian leaders from 3,000 denominations and ministries, in 70 countries.

Issue No: 987 Published: 14 Sep 2020
A HUGE CHANGE - AT GOD'S LEADING
This is currently, the final subject the Lord has given me to present to you.
Please prayerfully consider and act upon what the Lord is saying.
Thank you.
David Tait
Walking With Jesus Ministries
wwj.org.nz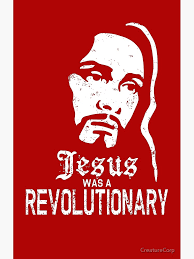 A MUZUNGU'S (White Man's) THOUGHT – Issue 45
JESUS AND WOMEN
(BOTH WOMEN AND MEN NEED TO READ THIS)
Jesus was a revolutionary! Most things he did rebelled against the social mores of the day. None more so obvious than in the case of His treatment of women!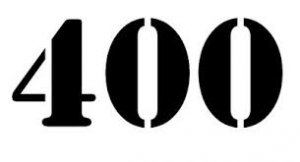 In Old Testament days, there were cases when women changed the course of history, such as Ruth, Esther and Deborah, and in the Apocrypha, Judith, the daughter of Merari, a Simeonite, and widow of Manasses. She uses her charm to sleep with Holoferne, then beheading him, enabled, Israel to counter-attack the Assyrians.
However, by the 400 years between Malachi and Matthew, women had lost their status and were being repressed. The classic example is the Rabbis and Pharisees who would not to talk to any woman in public, even their wives, and as little as possible at home also!
This cultural characteristic can still be seen amongst Middle Eastern groups whose women still wear the black, woollen, full covering burqa when in public. These are normally associated with the Muslin faith where repression of women is common.
But in 3 ½ years Jesus set out to change this!
As I mentioned earlier, Jesus was a rebel in his society. Many thought He rebelled in order to physically get rid of the hated Roman conquerors. But His, was a spiritual kingdom that was to reach out beyond the Jews to the Gentiles, that is all the rest of the world, which has happened, over the past 2,000 years.
Jesus' main opponents were the religious sects of the day, the Pharisees and Sadducees, and their teachers, the Rabbis. Sadly, the place of women in their society had been downgraded into one of complete subjection to men.

MARY
Of course, it all started with His mother, Mary.
28 The angel went to her and said, "Greetings, you who are highly favored! The Lord is with you."
29 Mary was greatly troubled at his words and wondered what kind of greeting this might be. 30 But the angel said to her, "Do not be afraid, Mary; you have found favor with God. 31 You will conceive and give birth to a son, and you are to call him Jesus. 32 He will be great and will be called the Son of the Most High. The Lord God will give him the throne of his father David, 33 and he will reign over Jacob's descendants forever; his kingdom will never end." Luke 1:28-33)
Mary came from a humble background, yet was chosen by God to give birth to Jesus, the saviour of the world! Obviously, in the natural, she had the qualities required and also was open and obedient to the spirit throughout her life. And she praised God for it.
46 And Mary said….
"My soul glorifies the Lord 47and my spirit rejoices in God my Savior,
48 for he has been mindful of the humble state of his servant.
From now on all generations will call me blessed, 49for the Mighty One has done great things for me— holy is his name. (Luke 1:46-49)
Then she goes on to prophetically rejoice in the things Jesus would do for Israel.
After having several more children with Joseph, Joseph died, and Mary then followed Jesus, being with Him at his death and after His resurrection. Jesus' best friend John, the only Disciple who stayed for Jesus' death on the cross, perhaps because he was too young to risk arrest, was charged with looking after Mary for the rest of her life.
Sadly, although she was a holy and capable lady, some streams of the church have venerated her, and wrongly, put her on a pedestal just below Jesus.
The mother – son relationship was strong, but in the end, Jesus' version of family was those who followed Him…..
46 While Jesus was still talking to the crowd, his mother and brothers stood outside, wanting to speak to him. 47 Someone told him, "Your mother and brothers are standing outside, wanting to speak to you."
48 He replied to him, "Who is my mother, and who are my brothers?" 49 Pointing to his disciples, he said, "Here are my mother and my brothers. 50 For whoever does the will of my Father in heaven is my brother and sister and mother." (Matthew 12:46-50)
THE DISCIPLES OF JESUS
As you can see in the quotation immediately above, Jesus said that His disciples were not only the 12 we know, but consist of all who do the will of God the Father, whether male or female.
This Jesus applied to His time on earth also…..
After this, Jesus traveled about from one town and village to another, proclaiming the good news of the kingdom of God. The Twelve were with him, 2 and also some women who had been cured of evil spirits and diseases: Mary (called Magdalene) from whom seven demons had come out; 3 Joanna the wife of Chuza, the manager of Herod's household; Susanna; and many others. These women were helping to support them out of their own means. Luke 8:13)
Looking at this from our Western mind set, this is not too remarkable.
But in the days and society in which Jesus lived, it was miraculous! Jesus travelled from village to village. This implies that they were all staying night after night in strange villages. Let alone then, but even now, in traditional Middle Eastern societies, men can travel with women, but the women must stay with relatives. The ladies with Jesus must surely be seen as the first step in the emancipation of women!
Along with the fact, that the women are travelling with men, doing the things only men were allowed to do in that society, the women also ,are actually paying the bills for the ministry. Unbelievable in those days! Interestingly, this information was recorded by a man, Luke, who wanted his readers to know those who financed the movement of Jesus when it was very small. Most of the 12 had little money, so Jesus' ministry had women at its heart! Ladies, feel encouraged. Without you, Jesus would not have been able to do what He did.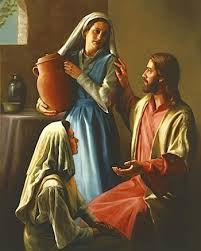 MARY AND MARTHA
We know the story…..
38 As Jesus and his disciples were on their way, he came to a village where a woman named Martha opened her home to him. 39 She had a sister called Mary, who sat at the Lord's feet listening to what he said. 40 But Martha was distracted by all the preparations that had to be made. She came to him and asked, "Lord, don't you care that my sister has left me to do the work by myself? Tell her to help me!" 41 "Martha, Martha," the Lord answered, "you are worried and upset about many things, 42 but few things are needed—or indeed only one Mary has chosen what is better, and it will not be taken away from her." (Luke 10:38-42)
We, with our Western mind set, think that Martha was shorthanded in the kitchen. But with the mindset of the day, the meaning is entirely different.
In the book of Acts, Paul tells that he was taught theological training, at the feet of the Rabbi Gamaliel. To be a student of a Rabbi, you had to be very bright (the12 disciples would not have qualified) and follow the Rabbi in everything he did. If he stood up so would you. If the Rabbi lifted his hand above his head, so would you, and so on. To learn theology from him, you would sit at his feet. So the main concern of Martha was that little sister, Mary, was doing a 'man thing'! How disgraceful! What will our family and friends think of us? What will they do to us? Who will marry Mary now? This is just too much!
The incredible thing Jesus was doing was showing, in a practical way, was that men and women are equal in God's sight. That separation between men and women no longer applies. This was so out of order in the society of the time where the woman's place was in the home, only to speak when they were spoken to!
I hope you can now really see how revolutionary Jesus was in His time!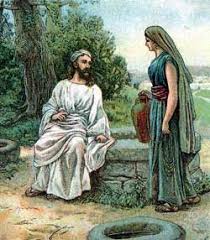 THE WOMAN AT THE WELL
Again, a well- known story.
Jesus was tired and thirsty having walked a long way, for He was a poor man and had no donkey to ride on. He sat down on Jacob's well, which had a cover on it with a small hole in the middle to put the bucket down.
A Samaritan woman came along to draw water at midday. This was unusual, as the women normally came at dawn when it was cool. It was obvious this lady was an outcast from the other women.
Jesus asked for a drink, something that no self-respecting Jew would ever do!
Why?
No man would ever make eye contact or speak to a woman He didn't know.
He ignored the 500 year hostility between the Samaritans and the Jews.
Jesus humbles Himself before her, asking for her services.
Jesus elevates the woman's self-worth and dignity.
She was amazed, wanting to know why He would speak to her.
Jesus replied that He was the living water. She was doubtful, for Jesus didn't even have a bucket to draw it. She also claimed Jacob's well as the Samaritans own, which of course, the Jews vehemently disagreed with. Jesus ignored this. Jesus again told her about the living water. Still she didn't get it!
Then Jesus asks her to go, call, and bring her husband. Impossible for she neither had a husband, nor was that feasible in her culture. Of course, her attention was gained when Jesus was able to tell her, her 'husband history'!
More discussion followed, then Jesus said…..
21 "Woman," Jesus replied, "believe me, a time is coming when you will worship the Father neither on this mountain nor in Jerusalem. 22 You Samaritans worship what you do not know; we worship what we do know, for salvation is from the Jews. 23 Yet a time is coming and has now come when the true worshipers will worship the Father in the Spirit and in truth, for they are the kind of worshipers the Father seeks. 24 God is spirit, and his worshipers must worship in the Spirit and in truth." (John 4:24)
The lady knows that the Messiah is to come and He sees she is a theologian.
Jesus then shares with her the greatest truth in the New Testament…..
26 Then Jesus declared, "I, the one speaking to you—I am he." (John 4:26)
The Disciples came back but held their tongues! They couldn't believe what Jesus was doing!
The lady went back to the village as the first evangelist, and many came to accept Jesus as the Messiah. Jesus had elevated the lady, and in turn, all women with her.
Ladies you are not to be restricted in ministry or life.
THE PARABLES OF JESUS
One of the remarkable things about the parables of Jesus is how the stories generally are told in pairs, one about men, then one about women, or vice versa.
Some examples follow…..
In Luke, the twin parables of the mending of the garment (woman) and the making of the wine (men) follow each other.
The parable of the mustard seed (men farming) and the woman kneading leaven into bread follow each other in Luke 13.
The parables of the lost sheep (man) and the lost coin (woman) are found together in Luke 15.
OTHER EXAMPLES
There are many other examples of Jesus where, contrary to the teachings of the Rabbis, incorporated women into His teachings.
In his first sermon in Nazareth, Jesus took two stories out of Jewish tradition. These were the woman of Zarephath, together with Naaman the Syrian (Luke 4). Again, this is typical of Jesus, but untypical of the religious establishment.
Jesus' emphasis in ministry was on sinners who were prepared to repent, unlike the supposed 'righteousness' of the religionists. This is seen in the rejected woman in the house of Simon (Luke 7) and the parable of the Pharisee and the publican, again a male, in Luke 18.
When debating with the Pharisees Jesus tells them that there will be no difference between men and women in the resurrection. This was a hugely radical teaching against the theology of the time.
Of course we all know of the story of the poor women, with her small offering being worth more than the large offerings of the rich (men),
While women were in the background of the crucifixion and burial of Jesus- although they were there, when the men, except John, fled – they were at the heart of the resurrection story, meeting Jesus and trying to convince others that they had really been with him!
Jesus treated all women respectfully and compassionately, with one exception, the Syro-Phonecian woman. Jesus was in a difficult position, for again, the culture did not allow Him to speak to a foreign woman. He wanted to teach His disciples, who were of this opinion also, the new truths He was here to teach. He did this by starting off negative and ending positive, explaining His new truth that He had come for everyone, to His followers. And, of course, the woman had her daughter healed. It was a societal rather than an individual situation. In the West, this is difficult to understand but many cultures still put the society ahead of the individual.
Overall, He deliberately shaped His teachings to speak powerfully to both women and men.
THE GOSPELS ARE BASED ON RELATIONSHIP - THE EPISTLES, THEOLOGY
Women are relational, as was Jesus: men are more interested in theological positions, as was Paul.
I then, am an unusual man, for when it comes to Jesus; I have always been more interested in a relationship with Him, than in theology (even though He gets me to teach some of it!). In other areas of my life I am more of a man, interested in 'things'! Perhaps that is the reason he seems to use me, for I am sold out to Him.
Now, just an observation! It is amazing that while the church is two thirds women, it is mostly controlled by the one third of men!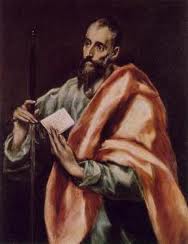 THE ENIGMA OF PAUL
Paul is undoubtedly the greatest, most effective apostle since the time of Jesus. His journeys spread the word of Jesus throughout most of the known world at the time. His teachings have had even far more influence than his travels, and continue right up to today.
Brought up as a Pharisee, in fact, the best Pharisee of his generation, the most learned, Paul was fully immersed in the teaching of the Jewish religious establishment. He was, as well, the most enthusiastic Christian hater, and eliminator, amongst his peers, for he foresaw the danger this new heretical cult, according to the religionists that is, could prove to be to the establishment.
This is illustrated at the stoning of Stephen, where he, most likely, worked up the mob…..
57 At this they covered their ears and, yelling at the top of their voices, they all rushed at him, 58 dragged him out of the city and began to stone him. Meanwhile, the witnesses laid their coats at the feet of a young man named Saul. (Acts 7:58)
After this, came the road to Damascus…..
Meanwhile, Saul was still breathing out murderous threats against the Lord's disciples. He went to the high priest 2 and asked him for letters to the synagogues in Damascus, so that if he found any there who belonged to the Way, whether men or women, he might take them as prisoners to Jerusalem. 3 As he neared Damascus on his journey, suddenly a light from heaven flashed around him. 4 He fell to the ground and heard a voice say to him, "Saul, Saul, why do you persecute me?"5 "Who are you, Lord?" Saul asked. "I am Jesus, whom you are persecuting," he replied. 6 "Now get up and go into the city, and you will be told what you must do."
7 The men traveling with Saul stood there speechless; they heard the sound but did not see anyone. 8 Saul got up from the ground, but when he opened his eyes he could see nothing. So they led him by the hand into Damascus. 9 For three days he was blind, and did not eat or drink anything. ((Acts 9:1-9)
Ananias, in fear and trepidation, prayed for his sight to be restored. After that…..
Saul spent several days with the disciples in Damascus. 20 At once he began to preach in the synagogues that Jesus is the Son of God. 21 All those who heard him were astonished and asked, "Isn't he the man who raised havoc in Jerusalem among those who call on this name? And hasn't he come here to take them as prisoners to the chief priests?" 22 Yet Saul grew more and more powerful and baffled the Jews living in Damascus by proving that Jesus is the Messiah. (Acts 9:19-22)
Being the brightest young theologian of the day in Israel, Paul proceeded to write the foundational theology of Christianity. In the end, this has caused some problems.
A story. One day I was sitting in a bench seat, looking at the beautiful Marine Parade gardens and the sea, in Napier, New Zealand, with a friend of mine and someone else that he knew. My friend asked his friend, "Are you Jesus or a Pauline Christian?" My friend proceeded to say he was a Pauline Christian. Both the question and the answer shocked me, until I thought about it. For it showed me one of the most important problems in the church. When you go to Bible College, you are primarily taught the theology of Paul, for that is what theological institutions do, teach theology!
But for me, my desire has always been to follow Jesus, to become spiritually, as much like Him as I can be. The concept of following Paul horrified me! No wonder we have so many divisions in the church today.
So here arises the basic problem of the treatment of women in the church today. For we treat women as Paul treated them, rather than how Jesus did!
Another story. When the Lord first got me to go into ministry (that is still another story) He asked me to write a Discipleship Course called Walking With Jesus. I was only about a 3 year old Christian. How could I do it? Well, I held the pen and the Holy Spirit wrote the course. It was very successful. But when you look at it, it still had some 'Davidisms' in it.
I believe this is the same with Paul. Yes, he wrote amazing Scripture with the guidance of the Holy Spirit, but as he records in some places, it was him rather than the Lord speaking.
Paul was brought up as a Pharisee. He never married. As mentioned earlier, the suppression of women under the rabbinical theology of the time was total. Wives were not spoken to in public and as little as possible at home. This was ingrained in Paul. Not necessary anti women, he had some women friends that he developed and worked with during his ministry, but when it came to women ministering, that was a step too far. It went against all his natural instincts. Women were to be seen and not heard – to the extreme.
Actually, other than not recommending marriage, for he thought time was short, he was liberated for a man coming from the rabbinic school. Some verses however, have been shown Paul's legalistic background, and led to the persecution of women in marriage when taken out of context…..
22 Wives, submit yourselves to your own husbands as you do to the Lord. 23 For the husband is the head of the wife as Christ is the head of the church, his body, of which he is the Savior. 24 Now as the church submits to Christ, so also wives should submit to their husbands in everything. (Ephesians 5:22-24)
Taken by themselves these 3 verses appear to make women entirely submissive to their husband, and have been, and still are, read that way. For He then goes on to write, truths many men ignore, both to read and apply…..
25 Husbands, love your wives, just as Christ loved the church and gave himself up for her 26 to make her holy, cleansing[] her by the washing with water through the word, 27 and to present her to himself as a radiant church, without stain or wrinkle or any other blemish, but holy and blameless. 28 In this same way, husbands ought to love their wives as their own bodies. He who loves his wife loves himself. 29 After all, no one ever hated their own body, but they feed and care for their body, just as Christ does the church— 30 for we are members of his body. 31 "For this reason a man will leave his father and mother and be united to his wife, and the two will become one flesh."[] 32 This is a profound mystery—but I am talking about Christ and the church. 33 However, each one of you also must love his wife as he loves himself, and the wife must respect her husband. (Ephesians 5:25-33)
The other issue where women have been subjugated (kept down) is in the church.
In Paul's time, women were uneducated. Wearing hats was the social custom of the time. A lady without a hat would have been a rebel, a troublemaker, out to seduce men. Our customs have changed.
However, with regard to women speaking in the church…..
34 Womenshould remain silent in the churches. They are not allowed to speak, but must be in submission, as the law says. 35 If they want to inquire about something, they should ask their own husbands at home; for it is disgraceful for a woman to speak in the church (1Corinthians 14:34-35)
Unfortunately, on this occasion, Paul truly slipped back into his old Rabbinical training, under the law.
We live in the age of grace, not of the Law. As explained above Jesus had women as well as men disciples, completely contrary to the law and tradition of the time.
In the Age of Grace, men and women are equal in the sight of God. As also mentioned, there is no distinction between the sexes in heaven, nor now spiritually, is there any upon the earth.
Again and again, Jesus was a revolutionary! He was the original proponent of women's emancipation.
CONCLUSION
Let us all walk in the way of Jesus, of equality in Him. May we recognize the spiritual gifts and ministry callings that He bestows on those He chooses, whether they be male or female.
Jesus came to give love and grace to us all.
Men, let us not repress the God given gifts in the women we relate to.
Remember Mary at the feet of Jesus, learning from Him in the same way as the 12. Remember how the Woman at the Well, a loose living Samaritan, the lowest of the lows to the Jews, became the first evangelist for Jesus.
Remember Jesus relied upon the financial support of women.
Ladies, take courage and step out in the spiritual gifts and ministries the Lord has given you.
FOR WE ARE ALL EQUAL IN THE SIGHT OF GOD.
Shurakini
(Thank You)
REPRODUCTION OF NEWSLETTER CONTENT
Most weeks we get enquiries about reproducing, in electronic or print form, articles contained in 'PGIM!' We welcome and encourage you to utilize this material. Freely received, freely given. We would ask though, that the source be acknowledged as an encouragement to others to subscribe to this newsletter also.
CHANGING YOUR EMAIL ADDRESS? NEWSLETTER STOPS COMING?
Each week we can lose up to 2% of our readers when they change email addresses without letting us know. Or sometimes, by your server acting strangely and just cutting us off! If you are about to change your address, please advise us of both your old and new addresses here at
enquiries@wwj.org.nz
and we will happily change our records to ensure ongoing delivery. Thanks.
Please also keep our address in your address book, as sometimes servers will automatically delete your address if there is even a one off problem in delivery. If your newsletter doesn't arrive, please let us know and we will reinstate you.
LINKS
If you would like to link your web site to ours, and ours to yours, please advise us on
links@wwj.org.nz
ABOUT US
WALKING WITH JESUS MINISTRIES is a non-profit, non-denominational, Bible based ministry located in Hastings, New Zealand. A ministry dedicated to developing discipleship, fostering unity amongst God's people to achieve the Great Commission, and in doing so, preparing for Christ's return. It is securely based upon the foundational principles of the Apostles Creed while recognising the wide and rich diversity of beliefs amongst Christians in other areas. In accordance with the Lord's direction, materials produced by the ministry are available, free of charge, to genuine enquirers upon request. The ministry is solely funded by donations, as the Lord provides. A list of materials available (plus some fun!) is obtainable and freely downloadable from our website
wwj.org.nz
or by contacting us as follows.
Walking With Jesus Ministries
7 Bull Street
Ahuriri
Napier
New Zealand
Phone: (06) 835 0567 International (+64) 6 835 0567
Email:
enquiries@wwj.org.nz
Web:
wwj.org.nz
Our role is to bless and encourage those in ministry while promoting co-operation and unity of direction amongst the body of Christ, as emphasised 3 times by Jesus in His longest prayer, immediately prior to His arrest and crucifixion. "... so that they may be one as we are one." (John 17:12, 21, 23-4) Our website is currently being developed to encourage your participation one with another, to share resources, and to enable you to promote events and items of interest to the body as a whole - and have a smile while doing it!
For comments upon and contributions to this service, please contact
david@wwj.org.nz
SUBSCRIPTION MANAGEMENT
We would encourage you to share this free service with your friends in ministry. To subscribe yourself please email pgim-on@wwj.org.nz.
If your name has been referred to us by a friend or supporting Ministry or has been obtained from a public Christian Directory or Website, it isn't our wish to burden you with information in which you aren't interested. To remove yourself from this list, please email pgim-off@wwj.org.nz.