A Weekly World Wide Word of Encouragement to those in the Ministry
PRAISE GOD IT'S MONDAY!
A WEEKLY 'WWW (world-wide word) OF ENCOURAGEMENT'
TO THOSE IN MINISTRY
A FREE service, currently connecting with Christian leaders from 3,000 denominations and ministries, in 70 countries.

Issue No: 824 Published: 14 Aug 2017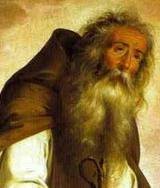 WHOSE CHURCH IS IT ANYWAY? Part 9
325-600AD
THE MONASTICS
As we have already seen, when the primary church descends into formalism and institutionalism, the Lord works through others who remain open to the Holy Spirit's leading and guidance, the essence of what 'relational' (as opposed to 'religious', 'organizational' or 'theological') Christianity is all about.

Jesus came so that we might be brought back into relationship with the Father by belief and relationship with Him through interaction with the Holy Spirit in the living of our lives. In many ways it is what we would understand as a 'grassroots' movement of individuals sold out to Jesus.

This is beautifully illustrated in the case of the monastics, a movement that grew in response to the institutionalism of the church under Emperor Constantine and his successors. Quoting directly from Eddie Hyatt in 2000 Years of Charismatic Christianity.....
The monastics were devout believers who lived ascetic lives in an effort to experience the presence and power of God in a very personal manner. The initial stage of the movement was individualistic with these ascetics living as hermits. Around A.D. 320, they began to gather together in communities where they lived a totally self-sufficient lifestyle. During the Middle Ages (A.D. 600-1517), these communities or monasteries, as they were called, became centers of learning, and the monks served as custodians of books and manuscripts.

In complete devotion to God, they gave themselves to study, prayer and meditation. Indeed, they proved to be shining lights during the period of intense social decadence known as the Dark Ages (c.a. 500-1300).

Following Constantine's ascent to power, most supernatural phenomena are recorded either by monastics or by those who venerated the monastic lifestyle. Cardinal Leon Joseph Suenens is correct in saying, "In its beginnings, monasticism was, in fact, a Charismatic movement."

The miraculous gifts of the Holy Spirit, which disappeared from the institutional church, now appeared among the monastics. Many monks gained notoriety for their power in prayer and their ability to produce healing, deliverance from demonic oppression and other miraculous phenomena. Church fathers, such as Athanasius, Augustine and Jerome, who speak of miracles, either practiced the monastic lifestyle themselves or were closely associated with those who did.

Again repeating myself, my hope and prayer is that you understand how God works. God works in people. He is a people person. Belief in Jesus is an individual decision, bringing with it a commitment to live a holy and righteous life. When people move away from this foundation into a man-made, man controlled, formalized religion, God will seek out and find another group of people whose desire is simply to follow Jesus and to live as He lived.
ANTONY (AD251-356) An Egyptian, and normally regarded as the founder of monasticism, Antony's life was lived in complete contrast to the formalism, legalism, pomp and grandeur of the mainline church that was emerging in the West.

His parents died when he was 18, and the Lord directed him to sell their estate, then give up his possessions and live a life of absolute devotion to his Lord. He did this by retiring to a cave in the desert and spending his time in prayer and meditation.

Antony's holy life and powerful prayer became famous throughout the Empire and many adopted his hermit lifestyle. Others organized themselves into monastic communities.

The 'Life of Antony', written by bishop Athanasius, recorded many supernatural events experienced by the many who visited him. He was noted for discerning of spirits, healing the sick, delivering the demonized and for speaking words of knowledge.

He lived into his 105th year and reputedly, was physically strong with bright eyes and retaining all his teeth, until the end of his life.

Nearing his death, he visited the other monks in the desert for one last time, exhorting them tearfully, to continue devoted lives. Going back to his cave he distributed his meagre possessions and pulling his feet under him (like Jacob in Genesis 49:33), where he died with a joyful expression on his face.
(Continued next week)
Find out more about us here.....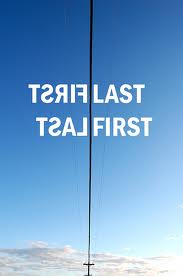 FROM THE WORD
THE WORDS OF JESUS
May we hear what the Lord is saying to us.
How Many Will be Saved? (Luke 13:22-30)
A question put to Jesus.
"Try very hard to enter the narrow doorway, because I tell you that many will try to go in, and won't succeed. Once the house owner gets up and closes the door, you'll be standing outside knocking on the door, saying, 'Master, please open the door for us.' But he'll reply, 'I don't know you or where you're from.'
Then you'll say, 'But we ate and drank with you, and you taught in our streets!' He'll reply, 'I tell you, I don't know you or where you're from. Get away from me, all of you who don't do what's right!' There will be crying and gnashing of teeth when you see Abraham, Isaac, Jacob and all the prophets in the kingdom of God but you are thrown out. People will come from the east and the west, the north and the south, and they will sit down to eat in the kingdom of God. For the last shall be first, and the first shall be last."
Pharisees Warn Jesus About Herod (Luke 13:31-5)
And his intention to kill Jesus.
"Go tell that fox that I will go on driving out demons and healing people for today and tomorrow, and on the third day I'll achieve what I came to do. Well anyway I must continue on my way for today and tomorrow, and the day after. For it wouldn't be right for a prophet to die outside of Jerusalem!
"Oh Jerusalem, Jerusalem, you kill prophets and stone those who are sent to you! How often I have wanted to gather all your children together just like a hen does with her chicks under her wings, but you refused! Look, your house is left desolate, and I tell you that you won't see me again until you say, 'Blessed is he who comes in the name of the Lord.'"
Healing a Man With Dropsy (Luke 14:1-6)
Speaking to the Pharisees leader at his house.
"Does the law allow healing on the Sabbath or not?"
"If your son or your ox happened to fall into a well on the Sabbath, wouldn't you go and pull him out immediately?"
(Continued next week)
You can download the complete 'Words of Jesus' here.
DAVID AND KATHY EXPERIENCING LIFE HERE IN WEBUYE, KENYA, EAST AFRICA
Arriving in Kenya on 14 July 2017, we would now like to share with you our life and observations, so you too may also share in our experience. We much appreciate your prayers, and as the Lord leads, your contributions to the work of the kingdom here.
Enjoy!
Karibu! (Welcome)
Check out our website here.....

THE KENYAN ELECTIONS
The elections are finally over and fortunately, the reult was decisive. Uhuru Kenyatta of the Jubilee Party won the Presidency for a second 5 year term, with a margin of 54-44%.
The opposition leader of NASA Raila Odinga railed against the result in his usual way, for he has lost 4 times before, claiming fraud in the vote count. However, on Friday he was forced to concede defeat.
While the voting is still primarily tribal based, this time many young people voted for the positive policies of Jubilee, rather than the negative campaign of Nasa. In turn, this is very positive for the future of Kenya.
Violence has been at a minimum, by a few thugs, rather than an uprising, as the result was so decisive.
The electoral system was very efficient, as attested to by Independent Observers from around the world. The computer system was accurate, if a little slow on election night.
All together, an impressive performance by a country looking to the future, rather than the past.

THE EYE CLINIC/HOSPITAL
As we wait for the Dutch contingent to arrive later in the week, before confirming building arrangements, we have been having further planning discussions. (We are becoming African!)
Presently it appears that a limited liability company structure may be the most suitable method of operating.
Discussions around Government Licencing are taking place. Dr Job's Aneithetist qualification qualifies him to open, as of right, a 15 bed hospital. We are looking at involving other medical personnel as well.
Doing operaations for the local Medical Insurance Company appears to be a good means of funding our focused work for the poor people. There is a a large financial divide in the community. Taking advantage of the one in order to finance the other, semms a sensible way to work.
We will keep you updated.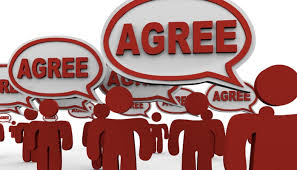 DECISION MAKING BY CONSENUS
An interesting, and frustrating aspect of African life, if you want to do things in a hurry, is concensus decision making.
Instead of taking the majority, or the bosses view, in a conflict, as we do in the West, in Africa, a concensus has to be reached over every decision, or else people will not go along with it.
This leads to long meetings and discussions to get everone onside.
A classic example is the election here. Everyone knew that Raila lost the vote decisively, and that his fraud claims were fraudulent, but he still was given time to make his case, which he couldn't and the results are only finally accepted,once he agrees to concede that he has lost.
In the West we would most likely concede on the night when the result is obvious, but it was not so here, and the people waited to give him a full chance to state his case.
Of course, this uncertainty is what leads to problems amongst hotheads, but fortunately, these were very limited in this case.
This is Africa!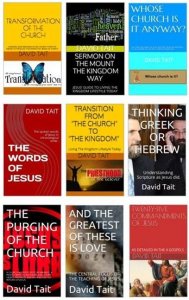 ***NOW***NINE BOOKS ARE AVAILABLE ON AMAZON!!!
9 BOOKS are now available on Amazon (Kindle)!

All are available worldwide for electronic download on Amazon (Kindle) for $US0.99c . Unfortunately there has to be a charge in order to list.

Your support would be appreciated and they could well change your life!

They are all found at this link.....
http://www.amazon.com/s/ref=nb_sb_noss?url=search-alias%3Daps&field-keywords=david+tait+books/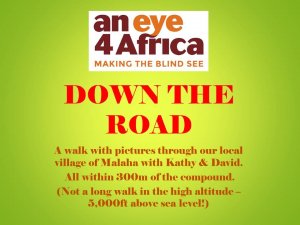 WATCH OUR PRESENTATION - DOWN THE ROAD
We have produced a slideshow about the area in whch we are living, available in video form on our Facebook page.....
https://web.facebook.com/aneye4africa/videos/vb.1222791161147706/1415422065217947/?type=2&theater
(Take the opportunity to like our page for our latest updates, at the same time!)
or for a high definition in slide format on Google Drive at.....
https://drive.google.com/file/d/0B44p0f3zvNcCbU5INVROQUVQaHc/view
Please share the experience with us.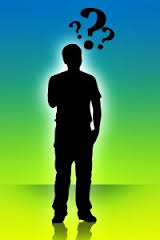 ***DAILY EZINE!*** 'DAVID'S DAILY DOODLINGS' Subscribe Today
Receive one of David's sayings in your mailbox each day to inspire, challenge or maybe, amuse. To register today, go down to the bottom of the page link below, click on the subscribe link dd-on@wwj.org.nz (or paste the address in an email yourself and send) Then it's done! If you have an Irish heritage, you will love the background coloring!
Subscription and back issue link is.....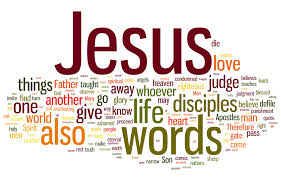 'THE WORDS OF JESUS' REMAIN AVAILABLE FOR PDF DOWNLOAD
Join the many who have downloaded the 'The Words of Jesus'. I am sure you will be blessed by it, as I have been.

One key element here is the setting out in chronological order (as far as it is possible to do so) our Lord's words drawn from all the Gospels, and the elimination of repetition between Gospels.

You may be surprised by the different perspective this presentation gives you both in understanding of His life and ministry, and in achieving a closer relationship with Him.

Download the free PDF here.....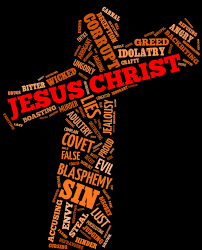 DAVID'S DOODLINGS
1152. The centrality of both sIn and prIde is 'I'!
1153. Sin is the external result of internal rebellion against God.
1154. Just because we grow up with sin doesn't mean we need to hold on to it all our life!
1155. Sin causes God to cry!
1156. The foundation of sin is 'self interest', that of righteousness, 'God interest'.
1157. As sin goes, righteousness grows.
1158. No-one has ever conquered sin by their own efforts!
1159. The deep darkness of sin cannot co-exist with the bright light of holiness, in the natural or spiritual.
1160. While we are forgiven of our sins through the cross of Jesus, upon request, we still have to live with the consequences. So it's best not to sin in the first place!
1161. Overcoming sin is a lifelong process of eliminating the 'self' from our life.
1162. God never asks us to deal with more than we can currently handle. So eliminating sin is a lifelong process!
Please feel free to quote these quotes. Acknowledgement of David Tait as the author would be appreciated. There are now over 1300 David sayings for you to view at ...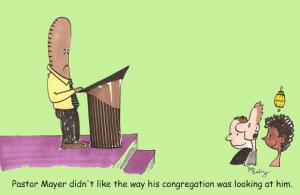 CARTOONS FROM TOON FEVER
Visit the Toon Fever website for more cartoon fun..... http://www.toonfever.com

Check it out at...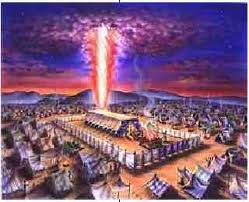 TUESDAY TEACHINGS
A REVELATION OF……. THE WAY OF HOLINESS
THIS WEEK: PART 2 OF 9

MOSES TABERNACLE -THE JOURNEY TO HOLINESS 1
Moses Tabernacle is just so important as an Old Testament picture of how we should live our life, as well as setting the pattern of God's church through the ages.

It never ceases to amaze me how God has had everything planned from the beginning of time. But then, He is outside of time, so it is understandable. Another study there!

*** ANOTHER DAILY EZINE FROM WWJ!*** 'LAUGHING AT OURSELVES' Subscribe Today
As Christians, if we can't laugh at ourselves, others will! A fun way to start your day. To register today, go down to the bottom of the page link below, click on the subscribe link lao--on@wwj.org.nz (or paste the address in an email yourself and send) Then it's done!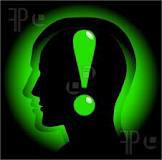 LAUGHING AT OURSELVES
***Blessed are those who can laugh at themselves for they shall never cease to be amused***
*** Those who can't laugh at themselves leave the job to others. ***
38. Who's For a Wedding?
A minister was planning a wedding at the close of the Sunday morning service.
After the benediction he had planned to call the couple down to be married for a brief ceremony before the congregation.
For the life of him, he couldn't think of the names of those who were to be married.
"Will those wanting to get married please come to the front?" he requested.
Immediately, nine single ladies, three widows, four widowers, and six single men stepped to the front.
QWIK QWIP: "In the sentence of life, the devil may be a comma - but never let him be the period."
39. Heavenly Reward?
This 85-year-old couple, having been married almost 60 years, died in a car crash. They had been in good health the last 10 years, mainly due to her interest in health food and exercise.
When they reached the pearly gates, St. Peter took them to their mansion, which was decked out with a beautiful kitchen, master bath suite and Jacuzzi.
As they oohed and aahed, the old man asked Peter how much all this was going to cost. "It's free," Peter replied. "This is Heaven."
Next they went out back to survey the championship golf course in the backyard. They would have golfing privileges every day, and each week the course would change to a new one, representing the great golf courses on Earth.
The old man asked, "What are the greens fees?"
Peter's reply, "This is Heaven -- you play for free."
Next they went to the clubhouse and saw the lavish buffet lunch with the cuisine of the world laid out.
"How much to eat?" asked the old man.
"Don't you understand yet? This is Heaven, it's FREE!" Peter replied with some exasperation.
"Well, where are the low-fat and low-cholesterol tables?" the old man asked timidly.
Peter lectured, "That's the best part -- you can eat as much as you like of whatever you like and you never get fat and you never get sick. This is Heaven."
With that the old man went into a fit of anger, throwing down his hat and stomping on it, and shrieking wildly.
Peter and his wife both tried to calm him down, asking him what was wrong. The old man looked at his wife and said, "This is all your fault. If it weren't for your blasted bran muffins, I could have been here 10 years ago!"
FREE DOWNLOAD: You can now download the book 'Laughing At Ourselves' in PDF format at LAUGHING AT OURSELVES One of the most comprehensive sources of Christian Humour on the Net with 800 sermon fillers for your entertainment and use at ..... https://www.wwj.org.nz/content/wwj18p47.pdf
Or read them all online at.....

A DAVID MUSING
PATIENCE!!!
I have sat in this chair at an Internet Cafe in town for 4 1/2 hors now trying to write this PGIM!
The first 3 1/2 hous were mainly a waste of time, as the net was jammed with people on holiday and those seeking election results.
I asked for my young friend to come to accompany me home on a Bora Bora (motorbike) but he has not arrived. Africa time!
But it is amazing how things work out, for if he had come on time I would not have been here for the past hour when the internet amazingly has come right! PTL!
As they say, 'everything comes to him who waits'! LOL!
Now I can go home and not have to come back tomorrow. 'Everything works together for good ........'
Enjoy and have a good week.
Karibu
Until next week.......

MAY GOD BLESS YOU AND YOU BLESS GOD.

His servant and yours

David Tait



Visit us here.....
REPRODUCTION OF NEWSLETTER CONTENT
Most weeks we get enquiries about reproducing, in electronic or print form, articles contained in 'PGIM!' We welcome and encourage you to utilize this material. Freely received, freely given. We would ask though, that the source be acknowledged as an encouragement to others to subscribe to this newsletter also.
CHANGING YOUR EMAIL ADDRESS? NEWSLETTER STOPS COMING?
Each week we can lose up to 2% of our readers when they change email addresses without letting us know. Or sometimes, by your server acting strangely and just cutting us off! If you are about to change your address, please advise us of both your old and new addresses here at
enquiries@wwj.org.nz
and we will happily change our records to ensure ongoing delivery. Thanks.
Please also keep our address in your address book, as sometimes servers will automatically delete your address if there is even a one off problem in delivery. If your newsletter doesn't arrive, please let us know and we will reinstate you.
LINKS
If you would like to link your web site to ours, and ours to yours, please advise us on
links@wwj.org.nz
ABOUT US
WALKING WITH JESUS MINISTRIES is a non-profit, non-denominational, Bible based ministry located in Hastings, New Zealand. A ministry dedicated to developing discipleship, fostering unity amongst God's people to achieve the Great Commission, and in doing so, preparing for Christ's return. It is securely based upon the foundational principles of the Apostles Creed while recognising the wide and rich diversity of beliefs amongst Christians in other areas. In accordance with the Lord's direction, materials produced by the ministry are available, free of charge, to genuine enquirers upon request. The ministry is solely funded by donations, as the Lord provides. A list of materials available (plus some fun!) is obtainable and freely downloadable from our website
wwj.org.nz
or by contacting us as follows.
Walking With Jesus Ministries
7 Bull Street
Ahuriri
Napier
New Zealand
Phone: (06) 835 0567 International (+64) 6 835 0567
Email:
enquiries@wwj.org.nz
Web:
wwj.org.nz
Our role is to bless and encourage those in ministry while promoting co-operation and unity of direction amongst the body of Christ, as emphasised 3 times by Jesus in His longest prayer, immediately prior to His arrest and crucifixion. "... so that they may be one as we are one." (John 17:12, 21, 23-4) Our website is currently being developed to encourage your participation one with another, to share resources, and to enable you to promote events and items of interest to the body as a whole - and have a smile while doing it!
For comments upon and contributions to this service, please contact
david@wwj.org.nz
SUBSCRIPTION MANAGEMENT
We would encourage you to share this free service with your friends in ministry. To subscribe yourself please email pgim-on@wwj.org.nz.
If your name has been referred to us by a friend or supporting Ministry or has been obtained from a public Christian Directory or Website, it isn't our wish to burden you with information in which you aren't interested. To remove yourself from this list, please email pgim-off@wwj.org.nz.