A Weekly World Wide Word of Encouragement to those in the Ministry
PRAISE GOD IT'S MONDAY!
A WEEKLY 'WWW (world-wide word) OF ENCOURAGEMENT'
TO THOSE IN MINISTRY
A FREE service, currently connecting with Christian leaders from 3,000 denominations and ministries, in 70 countries.

Issue No: 1067 Published: 28 Mar 2022

TRANSITION FROM 'THE CHURCH' TO 'THE KINGOM'
FROM "SIZE" TO "COMMITMENT"
One of the greatest challenges in the church today is the emphasis placed on size over commitment. Almost inevitably, the first question one asks when meeting a new pastor is, "How large is your church?" For the answer to that question largely determines the pastor's perceived 'success' in God and his or her ranking in the hierarchy of the church system. It is a measurable physical criteria related to the spiritual world. Yet the two worlds do not relate in terms of measures of effectiveness.
In a worldly sense, more 'bums on seats' brings greater influence on more people, both inside the church and in the community, along with the prestige that goes with it. More people means more income for the church - more payments to pastors, greater programmes and buildings, etc. People who 'come to church' are generally regarded as Christians, without reference to the lives they may be leading the other 167 hours a week.
This emphasis on numbers has led to the expansion of 'user friendly' churches designed to meet the needs of the people rather than action the purposes of God.
The concentration on numbers is very antithesis of what the Bible teaches. Jesus was not a 'popularity preacher', preaching a heavenly nirvana (with a painless unbiblical 'rapture'!) for minimum commitment (saying the unbiblical 'Sinners Prayer!). Even during His initial ministry period of popularity when thousands came to hear His teachings, Jesus warned.....
n 13 "Enter through the narrow gate. For wide is the gate and broad is the road that leads to destruction, and many enter through it. 14 But small is the gate and narrow the road that leads to life, and only a few find it. (Matthew 7:13-14)
And He continued, watch out for popularity preachers, preaching self-centred, easy living type messages.....
15 "Watch out for false prophets. They come to you in sheep's clothing, but inwardly they are ferocious wolves. 16 By their fruit you will recognize them. Do people pick grapes from thornbushes, or figs from thistles? 17 Likewise every good tree bears good fruit, but a bad tree bears bad fruit. 18 A good tree cannot bear bad fruit, and a bad tree cannot bear good fruit. 19 Every tree that does not bear good fruit is cut down and thrown into the fire. 20 Thus, by their fruit you will recognize them. (Matthew 7:15-20)
And there is more! Jesus went on to say that verbal acknowledgement is not enough! True believers must live godly lives and be obedient to the Father's will!
21 "Not everyone who says to me, 'Lord, Lord,' will enter the kingdom of heaven, but only he who does the will of my Father who is in heaven. 22 Many will say to me on that day, 'Lord, Lord, did we not prophesy in your name, and in your name drive out demons and perform many miracles?' 23 Then I will tell them plainly, 'I never knew you. Away from me, you evildoers! (Matthew 7:21-3)
Wow! How often is this message preached today? Certainly not one designed to make for a comfortable congregation!
Later in His ministry His teachings were even more urgent and harder to accept.....
53 Jesus said to them, "I tell you the truth, unless you eat the flesh of the Son of Man and drink his blood, you have no life in you. 54 Whoever eats my flesh and drinks my blood has eternal life, and I will raise him up at the last day. 55 For my flesh is real food and my blood is real drink. 56 Whoever eats my flesh and drinks my blood remains in me, and I in him. 57 Just as the living Father sent me and I live because of the Father, so the one who feeds on me will live because of me. (John 6:53-7)
The result was.....
Many Disciples Desert Jesus
60 On hearing it, many of his disciples said, "This is a hard teaching. Who can accept it?" 61 Aware that his disciples were grumbling about this, Jesus said to them, "Does this offend you? 62 What if you see the Son of Man ascend to where he was before! 63 The Spirit gives life; the flesh counts for nothing. The words I have spoken to you are spirit and they are life. 64 Yet there are some of you who do not believe." For Jesus had known from the beginning which of them did not believe and who would betray him. 65 He went on to say, "This is why I told you that no one can come to me unless the Father has enabled him." 66 From this time many of his disciples turned back and no longer followed him. (John 6:60-66)
Jesus even challenged the twelve.....
67 "You do not want to leave too, do you?" Jesus asked the Twelve. (John 6:67)
Peter reiterated their commitment to Him.....
68 Simon Peter answered him, "Lord, to whom shall we go? You have the words of eternal life. 69 We believe and know that you are the Holy One of God." (John 6:68-9)
Jesus desires, indeed requires, disciples who will be prepared to give their all to Him at the expense of worldly acceptance.....
The World Hates the Disciples
18 "If the world hates you, keep in mind that it hated me first. 19 If you belonged to the world, it would love you as its own. As it is, you do not belong to the world, but I have chosen you out of the world. That is why the world hates you. (John 15:18-19)
The transition from the church to the kingdom is one from membership or attendance to that of discipleship, of laying our lives down for Jesus.....
8 This is to my Father's glory, that you bear much fruit, showing yourselves to be my disciples. 9 "As the Father has loved me, so have I loved you. Now remain in my love. 10 If you obey my commands, you will remain in my love, just as I have obeyed my Father's commands and remain in his love. 11 I have told you this so that my joy may be in you and that your joy may be complete. 12 My command is this: Love each other as I have loved you. 13 Greater love has no one than this, that he lay down his life for his friends. 14 You are my friends if you do what I command. (John 15:8-14)
This is the way of the kingdom.
Find out more about us at.....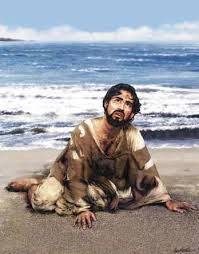 FROM THE WORD
THE WORDS OF JESUS
May we hear what the Lord is saying to us.....
Teaching on Beelzebub and Demons (Luke 11:14-26)
Jesus states.
"Any kingdom divided against itself will be destroyed. A family divided against itself will fall. If Satan is divided against himself, how can his kingdom stand? You say that I cast out demons using the power of Beelzebub. But if I drive out demons by the power of Beelzebub, by whose power do your own people drive them out? They themselves will condemn you as wrong!
"However, if I am driving out demons by the power of God, then this proves God's kingdom has arrived.
It's right here among you! When a strong man who is fully armed guards his house, all he owns is safe. But if a stronger man comes and defeats him, taking from him all his weapons that he depended on, then he can carry off all his possessions. "Anyone who is not with me is against me, and anyone who doesn't build together with me is breaking it all apart.
When an evil spirit leaves someone, it goes through the desert looking for a place to stay. When it doesn't
find anywhere, it says, 'I'll return to the house I left.' When it returns, it finds its old home is swept and tidy.
So it goes and finds seven other spirits more evil than itself, and they go in and live there. In the end that man is worse off than before."
A Woman Blesses Mary (Luke 11:27-8)
Jesus corrects her.
"Even more blessed are those who hear God's word, and follow what it says."
Sign of Jonah (Luke 11:29-32)
Jesus addressed the crowd.
"This is an evil generation for it's looking for some miraculous sign, but no sign will be given to it except the sign of Jonah. In the same way that Jonah was a sign to the people of Nineveh, so will the Son of man be a sign to this generation. The queen of the south will rise in the judgment together with the people of this generation and will condemn them, for she came from the ends of the earth to hear Solomon's wisdom, and now there is someone greater than Solomon here! The people of Nineveh rise in the judgment together with this generation, and will condemn it, for they repented when they heard Jonah's message, and now there's someone greater than Jonah here!
Download the complete 'Words of Jesus' here.
Download the complete 'Words of Jesus' here.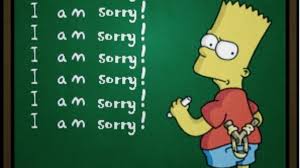 OUR AFRICAN EXPERIENCE
FOR MORE DETAILED AND REGULAR UPDATES, VISIT OUR FACEBOOK PAGE
AN EYE 4 Africa - https://www.facebook.com/aneye4africa/
So sorry there are no stories and pictures this week. It has been a very difficult one for us.
Please pray the Hospital and for Kathy and myself so that the many challenges may be overcome.
Thank you.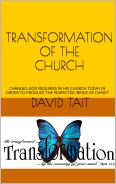 BOOK OF THE WEEK
TRANSFORMATION OF THE CHURCH
INTRODUCTION One day, while in the shower, (that is, from a bucket) in Nairobi, Kenya, the Lord gave me a revelation. I had just seen the amazing new TBN broadcasting auditorium on TV, filled with beautiful people (it seems compulsory for preachers to have glamorous wives, generally much younger than themselves!), fantastic choirs, singers and setting, all broadcast over 47 satellites. In the shower the Lord showed me a picture of the Pentecostal church. How it started in storefronts and homes, of how rejected these first weird 'pentes' were. But these early pentecostals remained fully committed to the cause, staying close to God, for they were then at the forefront of God's revelation and indeed, presence. Gradually however, Pentecostalism (now with a capital 'P',) has become mainstream. Pastors (and now Bishops) have become elevated beyond a job description or a calling, to positions above the people – a new priesthood. In the west, new pastors must be seminary trained, and are likely receive a reasonable salary from the beginning of their ministry. No longer is their real sacrifice in being 'called' to ministry. In our services, the emphasis has changed from listening to the Holy Spirit and following His desires, to a concentration on excellence and good order, to the near exclusion of the Holy Spirit leading us. Worship times, unlike the days of the storefront believers, are based on a proven formula of thanksgiving, praise, then worship, followed by (maybe) a prophecy, then the Word and finally ministry – until we all go home after exactly 2 hours. 4 Next comes an emphasis on building buildings 'for the glory of God', as so grandiosely epitomized by TBN. I have been involved in three different pentecostal churches over the years and have seen this process in practice. All churches that started meeting in homes, then storefronts or halls, before being 'called' to build or buy a church. The church then has to be rebuilt to be bigger, or ancillary buildings added, so that a 'church complex' is created. Often too, we hear the statement, 'God is in the house'. Wow! Fantastic! But is it true? Is God really in these beautiful structures man has created? Or rather, is He in the hearts of the people who inhabit the house? Or again, has He departed altogether, to allow us to 'play church' in the beautiful temples we have built. The process of 'monument building' that started in the fourth century AD with the Roman Catholic Church, and which continued after the Reformation once those churches became mainstream, continues today as Pentecostalism enters the mainstream also. This seems to be the process of a 'maturing church'. The Lord showed me that the people He calls on to impart the next revelation are those with the kingdom within, those dissatisfied with the established status quo, those hungering for more of Him. Those whose emphasis remains on the spiritual, who have not been seduced by the inevitable physical emphasis of the 'maturing' church. Today God is calling out another new generation, as He has in times past. It is a new generation desiring to move forward into the new (but old!) truths of submission and obedience to the Father's will, of servanthood and 5 sacrifice, a simple people with hearts sold our to God, those who will finally fulfil the Great Commission. A Church not of Pastors, Programmes and Property, but of 'kingdom people', who, through their sacrifice, will usher in the return of Jesus
Let us begin…..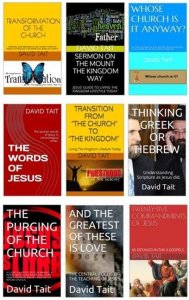 ***NOW***NINE BOOKS ARE AVAILABLE ON AMAZON!!!
9 BOOKS are now available on Amazon (Kindle)!

All are available worldwide for electronic download on Amazon (Kindle) for $US0.99c . Unfortunately there has to be a charge in order to list.

Your support would be appreciated and they could well change your life!

They are all found at this link.....
http://www.amazon.com/s/ref=nb_sb_noss?url=search-alias%3Daps&field-keywords=david+tait+books/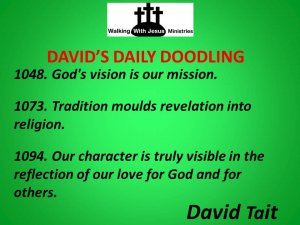 ***DAILY EZINE!*** 'DAVID'S DAILY DOODLINGS' Subscribe Today
Receive one or more of David's sayings in your mailbox each day to inspire, challenge or maybe, amuse. To register today, go down to the bottom of the page link below, click on the subscribe link dd-on@wwj.org.nz (or paste the address in an email yourself and send) Then it's done! If you have an Irish heritage, you will love the background coloring!
Subscription and back issue link is.....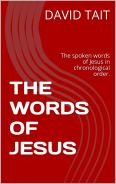 'THE WORDS OF JESUS' REMAIN AVAILABLE FOR PDF DOWNLOAD
Join the many who have downloaded the 'The Words of Jesus'. I am sure you will be blessed by it, as I have been.

One key element here is the setting out in chronological order (as far as it is possible to do so) our Lord's words drawn from all the Gospels, and the elimination of repetition between Gospels.

You may be surprised by the different perspective this presentation gives you both in understanding of His life and ministry, and in achieving a closer relationship with Him.

Download the free PDF here.....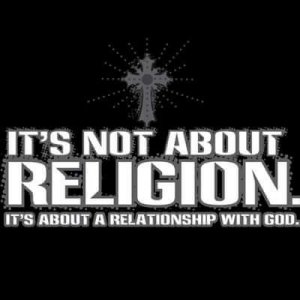 DAVID'S DOODLINGS
REVELATION AND RELIGION
885. One man's revelation quickly becomes another's religion.

886. Religion suffocates revelation.

887. Religion is centered upon man's needs, revelation upon the will of God.

888. When religion embraces a revelation, it's time for new revelation!

889. Revelation builds, religion stifles.

890. Many say, 'give me religion', but few, 'give me revelation'.

891. Religion fosters pride, while revelation comes from a broken heart.

892. Religion promotes people, revelation, servanthood.

893. Religion builds. Revelation breaks down, then builds.

894. Religion breeds status, revelation, servants.
Please feel free to quote these quotes. Acknowledgment of David Tait as the author would be appreciated. There are now over 1300 David sayings for you to view at ...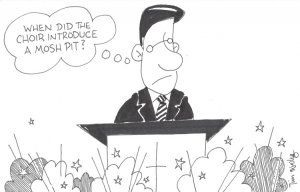 CARTOONS FROM TOON FEVER
Visit the Toon Fever website for more cartoon fun..... http://www.toonfever.com
Check it out at...
TUESDAY TEACHINGS
TUESDAY: A REVELATION OF…….THE CHARACTER OF GOD
AFTER 4 WEEKS OF TECHNICAL PROBLEMS SHOULD BE ONTO IT THIS WEEK!
A unique revelation to help understand God more.
We will try and get it sent this week. Another technical challenge!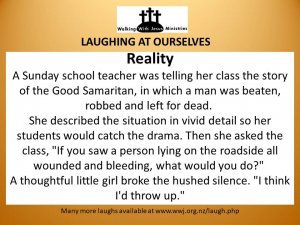 *** ANOTHER DAILY EZINE FROM WWJ!*** 'LAUGHING AT OURSELVES' Subscribe Today
As Christians, if we can't laugh at ourselves, others will! A fun way to start your day. To register today, go down to the bottom of the page link below, click on the subscribe link lao--on@wwj.org.nz (or paste the address in an email yourself and send) Then it's done!

LAUGHING AT OURSELVES
***Blessed are those who can laugh at themselves for they shall never cease to be amused***
*** Those who can't laugh at themselves leave the job to others. ***
173. Oops!
A young preacher was visiting a man in an oxygen tent in a hospital room. Standing by the bed he asked the elderly gentleman how he was feeling, but the patient merely grunted. Undeterred, the minister opened his Bible and began to read.
Soon he noticed a change come over the man. His eyes started bulging and his face began to turn red. Sensing the end was near, the pastor asked if he had any message, or last words. The man nodded weakly, motioning to something beside the bed. Spotting a table, the sympathetic pastor picked up a pad and pencil and passed it to the man under the oxygen tent. The man wrote something, stuffed it in the preacher's hand, then died.
Shaken, the preacher stepped out of the room. Remembering the note, and realising the importance of the man's last words, he uncrumpled the paper and read the hastily scrawled words: "You're standing on my oxygen line."
174. Well, You Asked...
A young preacher, fresh out of seminary, was scheduled to deliver the sermon at a pastor's convention. Afterwards he asked an old pastor what he thought of his sermon. Kindly, he replied, "Young man, your sermon was like the peace and mercy of God."
Taking it as a compliment he pressed, "What do you mean?"
"It was like the peace of God in that it passed all understanding," replied the pastor, "And the mercy of God in that I thought it would endure forever."
QWIK QWIP: "When all think alike, no-one is thinking much."
175. Cash and Carry...
A miserly rich man was nearing the end and he called three of his closest friends to his bedside: a doctor, a minister and a lawyer.
"They always say that you can't take it with you," he wheezed. "But I'm going to prove them wrong." He handed each of them an envelope. "Inside each envelope is fifty thousand dollars, evenly divided from my estate. I want each of you to throw your envelope in the grave with me just before they cover me up. You are the only ones I could trust to carry out my last wishes." And so saying, he expired.
Several days later at graveside services, they did as he asked. The three friends walked away in silence. Presently the clergyman spoke. "I have a confession to make," he started. "The church has desperately needed some major repairs, so I kept back $10,000 of the money to do it."
This prompted the doctor. "I, too, friends, must confess: the hospital needed a new wing, so I only threw in $10,000 and have already given the rest to the building fund."
The lawyer stared at the two chagrined men. "Gentlemen! I am shocked, and ashamed of you for keeping back part of the money." He turned to leave, with a grim smile. "I'll have you know, friends, that I threw in a personal check for the entire amount!"
Download the book 'Laughing At Ourselves' in PDF format at LAUGHING AT OURSELVES One of the most comprehensive sources of Christian Humour on the Net with 800 sermon fillers for your entertainment and use at ..... https://www.wwj.org.nz/content/wwj18p47.pdf
Or read even more online at.....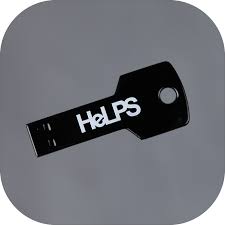 A DAVID MUSING
Support and encouragement are so important when someone is going through a tough time.
We are having a really rough ride here at our hospital in Kenya at present. Of course we are so far away from family and friends in our home county of New Zealand.
However, this morning I received a letter from a friend and large supporter, which cheered me up greatly. It is nice to know someone is thinking of you!
In the Bible, it encourages as believers, to be a family together, and to encourage and assist other who are having a tough time.
I certainly experienced that today.
Let us look and see how we can help others.
Until next time.
His servant and yours
David Tait

Visit us here.....
CHANGING YOUR EMAIL ADDRESS? NEWSLETTER STOPS COMING?
Each week we can lose up to 2% of our readers when they change email addresses without letting us know. Or sometimes, by your server acting strangely and just cutting us off! If you are about to change your address, please advise us of both your old and new addresses here at
enquiries@wwj.org.nz
and we will happily change our records to ensure ongoing delivery. Thanks.
Please also keep our address in your address book, as sometimes servers will automatically delete your address if there is even a one off problem in delivery. If your newsletter doesn't arrive, please let us know and we will reinstate you.
REPRODUCTION OF NEWSLETTER CONTENT
Most weeks we get enquiries about reproducing, in electronic or print form, articles contained in 'PGIM!' We welcome and encourage you to utilize this material. Freely received, freely given. We would ask though, that the source be acknowledged as an encouragement to others to subscribe to this newsletter also.
LINKS
If you would like to link your web site to ours, and ours to yours, please advise us on
links@wwj.org.nz
ABOUT US
WALKING WITH JESUS MINISTRIES is a non-profit, non-denominational, Bible based ministry located in Hastings, New Zealand. A ministry dedicated to developing discipleship, fostering unity amongst God's people to achieve the Great Commission, and in doing so, preparing for Christ's return. It is securely based upon the foundational principles of the Apostles Creed while recognising the wide and rich diversity of beliefs amongst Christians in other areas. In accordance with the Lord's direction, materials produced by the ministry are available, free of charge, to genuine enquirers upon request. The ministry is solely funded by donations, as the Lord provides. A list of materials available (plus some fun!) is obtainable and freely downloadable from our website
wwj.org.nz or by contacting us as follows.

Walking With Jesus Ministries
P O Box 2
Webuye 50205
Kenya

Email: enquiries@wwj.org.nz
Web: wwj.org.nz

Our role is to bless and encourage those in ministry while promoting co-operation and unity of direction amongst the body of Christ, as emphasised 3 times by Jesus in His longest prayer, immediately prior to His arrest and crucifixion. "... so that they may be one as we are one." (John 17:12, 21, 23-4) Our website is currently being developed to encourage your participation one with another, to share resources, and to enable you to promote events and items of interest to the body as a whole - and have a smile while doing it!

For comments upon and contributions to this service, please contact
david@wwj.org.nz
SUBSCRIPTION MANAGEMENT
We would encourage you to share this free service with your friends in ministry. To subscribe yourself please email pgim-on@wwj.org.nz.
If your name has been referred to us by a friend or supporting Ministry or has been obtained from a public Christian Directory or Website, it isn't our wish to burden you with information in which you aren't interested. To remove yourself from this list, please email pgim-off@wwj.org.nz.