A Weekly World Wide Word of Encouragement to those in the Ministry
PRAISE GOD IT'S MONDAY!
A WEEKLY 'WWW (world-wide word) OF ENCOURAGEMENT'
TO THOSE IN MINISTRY
A FREE service, currently connecting with Christian leaders from 3,000 denominations and ministries, in 70 countries.

Issue No: 1029 Published: 05 Jul 2021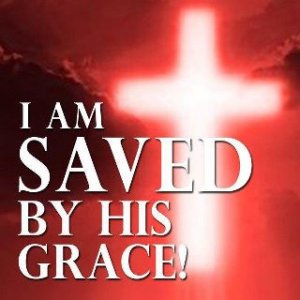 PLEASE READ 'A DAVID MUSING' ON ULIMITED GRACE?
Whatever your theological persuasion, please take time to read A DAVID MUSING
Thanks
David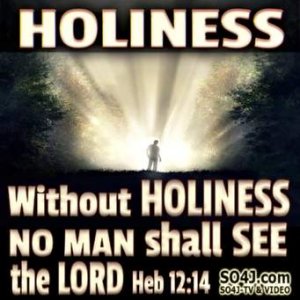 THINKING GREEK OR HEBREW
SUMMARY
3. ACTIONS SPEAK LOUDER THAN WORDS - THE CALL TO HOLINESS
Again, I have learned that a huge deterrent to both Jews and Muslims coming to Jesus is us! What an indictment!
Why is this?
For we talk about Jesus but we don't live like Him. It is worth repeating again and again that, if we wish to see Jews and Moslems come to Christ, they first need to see the Christ in us. For, in their cultures, actions speak louder than words.
The Bible primarily refers to godly living as attaining holiness. While there are other words used, such as righteousness and sanctification, enacting the principles of holiness puts us on the right track.
We are commanded to holy living.....
Be Holy
13 Therefore, prepare your minds for action; be self-controlled; set your hope fully on the grace to be given you when Jesus Christ is revealed. 14 As obedient children, do not conform to the evil desires you had when you lived in ignorance. 15 But just as he who called you is holy, so be holy in all you do; 16 for it is written: "Be holy, because I am holy." (1 Peter 1:13-16)
The following extract is headed 'Rules For Holy Living' and basically sums up the New testament, indeed the whole Bible.....
12 Therefore, as God's chosen people, holy and dearly loved, clothe yourselves with compassion, kindness, humility, gentleness and patience. 13 Bear with each other and forgive whatever grievances you may have against one another. Forgive as the Lord forgave you. 14 And over all these virtues put on love, which binds them all together in perfect unity. 15 Let the peace of Christ rule in your hearts, since as members of one body you were called to peace. And be thankful. 16 Let the word of Christ dwell in you richly as you teach and admonish one another with all wisdom, and as you sing psalms, hymns and spiritual songs with gratitude in your hearts to God. 17 And whatever you do, whether in word or deed, do it all in the name of the Lord Jesus, giving thanks to God the Father through him. (Colossians 1:13-17)
The reality is, the Bible is a handbook on Holy Living, setting out its principles and detailing the experiences of people, great and small, as they sought to apply the principles to their daily lives. The Bible is a guide to living our lives, day by day, of walking with Jesus. We can share in the trials, tribulations and victories of the men and women whose real life stories are included.....
The Stoning of Stephen
54 When they heard this, they were furious and gnashed their teeth at him. 55 But Stephen, full of the Holy Spirit, looked up to heaven and saw the glory of God, and Jesus standing at the right hand of God. 56 "Look," he said, "I see heaven open and the Son of Man standing at the right hand of God." 57 At this they covered their ears and, yelling at the top of their voices, they all rushed at him, 58 dragged him out of the city and began to stone him. Meanwhile, the witnesses laid their clothes at the feet of a young man named Saul. 59 While they were stoning him, Stephen prayed, "Lord Jesus, receive my spirit." 60 Then he fell on his knees and cried out, "Lord, do not hold this sin against them." When he had said this, he fell asleep. (Acts 7:54-60)
And we can learn principles to live by given through revelation to the writers by the inspiration of the Holy Spirit.....
10 Our fathers disciplined us for a little while as they thought best; but God disciplines us for our good, that we may share in his holiness. (Hebrews 12:10)
Indeed the Bible is known as the Holy Scriptures......
2 the gospel he promised beforehand through his prophets in the Holy Scriptures 3 regarding his Son, who as to his human nature was a descendant of David, 4 and who through the Spirit of holiness was declared with power to be the Son of God by his resurrection from the dead: Jesus Christ our Lord. (Romans 1:2-4)
If we disobey the manual we won't see the Lord!.....
14 Make every effort to live in peace with all men and to be holy; without holiness no one will see the Lord. (Hebrews 12:14)
Sadly, we have taken this 'manual of life experience and instruction' and turned it into worthless theoretical theologies upon which no two people can agree, which split and divide, devoid of the power necessary to change lives.
May we get back to basics today.
(Continues next week)
Acknowledgements: http://www.followtherabbi.com and http://hethathasanear.com and http://www.wildbranch.org
See more about us at.....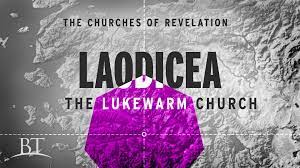 FROM THE WORD
THE WORDS OF JESUS
May we hear what the Lord is saying to us.....
Jesus' Messages to the Seven Churches (Revelation 1:1-3:21)
To the Church in Thyatira
"Write this to the angel of the Thyatira church: This is what the Son of God says, the One who has eyes like flaming fire and feet like polished brass. I know what you have accomplished, your love and faithfulness and service and perseverance, and that you are doing more now than when you first believed. But I have something against you: you are allowing the woman called Jezebel who calls herself a prophetess to teach my followers, leading them astray into sexual sins, and to eat food sacrificed to idols. I gave her time to repent of her sexual sins, but she's not willing to repent. So I'm throwing her into a bed together with her adulterous partners and they will suffer terribly unless they repent of what they have done with her. I will put her children to death. Then all the churches will know that I am the one who examines thoughts and motives. I will repay each of you according to what you've done.
"For the rest of you there in Thyatira who don't follow this teaching, who have not learned Satan's "deep depravities" as they are called, I don't place on you any other burden. I say to you, 'Just hold on to what you have until I come.' I will give authority over the nations to those who are victorious and who do what I say until the end. He will rule the nations with an iron rod, breaking them into pieces like clay pots. In the same way that I received authority from my Father, I will give them the morning star. If you have ears, listen to what the Spirit is telling the churches.
To the Church in Sardis
"Write this to the angel of the Sardis church: This is what the One who has the seven Spirits of God and the seven stars says: I know what you have accomplished, and that you give the appearance of being alive—but in reality you are dead. Wake up, and try to revive what is left that's about to die! For I have discovered that from the perspective of my God, nothing you've done has been finished.
"So remind yourselves of how this message came to you, and what you heard. Observe what you were told to do, and repent. If you don't watch out, I'll come unexpectedly like a thief, and you won't know at what time I'll come to you!
"But there are some among you in Sardis who have not ruined their clothes, and they will walk with me dressed in white, for they deserve to do so. Those who are victorious will be dressed in white like this. Their names will not be removed from the book of life, and I will speak for them in the presence of my Father and his angels. If you have ears, listen to what the Spirit is telling the churches.
To the Church in Philadelphia
"Write this to the angel of the Philadelphia church: This is what the One says, the One who is holy and true, who has the key of David. He can open and nobody is able to shut, he can shut, and nobody is able to open: I know what you have accomplished—look, I've opened a door for you that no one can shut. I know that you only have a little strength, but you did what I told you, and you did not deny me. 9From Satan's synagogue I will bring those who say they are Jews, (but are not, they are liars), making them come and worship at your feet, so that they will acknowledge that I love you. Because you have persevered as I told you to, I will take care of you during the testing time that is coming on the whole world when those who live on the earth will be on trial.
"I am coming soon! Keep a tight grasp on what you have, so no one can take your crown. Those who are victorious I will make into pillars in the temple of my God. They won't ever have to leave. I will write on them the name of my God, the name of the city of my God called New Jerusalem which descends from heaven from my God, and my own new name. If you have ears, listen to what the Spirit is telling the churches.
To the Church in Laodicea
"Write this to the angel of the Laodicea church: This is what the Amen says, who is the faithful, true witness, highest ruler of God's creation: I know what you have accomplished—you're neither hot nor cold. I wish you were hot or cold! 16But because you're lukewarm, neither hot nor cold, I'm going to spit you out of my mouth. You say to yourselves, 'I'm rich, I have wealth, and don't need anything.' But you don't know that you are miserable and poor and blind and naked. I advise you to buy from me gold refined by fire so you may be rich; and have white clothes so you can be properly dressed and you won't reveal your nakedness and shame; and ointment to put on your eyes so you can see.
"Those I love I correct and discipline. So be really sincere, and repent. Look, I'm standing at the door,
knocking. If anyone hears me calling and opens the door, I will come in and eat with them, and they with me. I will have those who are victorious sit down with me beside my throne, just as I was victorious and sat down beside my Father on his throne. If you have ears, listen to what the Spirit is telling the churches."
The Final Words of Jesus (Revelation 22:7-21)
He is coming soon!
"I am coming soon! Blessed are those who obey the prophetic words of this book."
"I am coming soon, and I am bringing my reward to give to everybody depending on what they've done."
"I am the Alpha and Omega, the first and the last, the beginning and the end." Blessed are those who wash their robes so that they have the right to the tree of life, and can enter into the city through the gates.
Those outside the city are dogs, those who practice witchcraft, those who are sexually immoral, those who murder, those who worship idols, and all those who love and invent lies.
"I, Jesus, have sent my angel to give you this testimony to share with the churches. I am both the root and the descendant of David, the bright morning star."
"Yes, I am coming soon."
(Start again next week)
Download the complete 'Words of Jesus' here.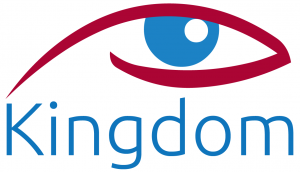 OUR AFRICAN EXPERIENCE
FOR MORE DETAILED AND REGULAR UPDATES, VISIT OUR FACEBOOK PAGE
AN EYE 4 Africa - https://www.facebook.com/aneye4africa/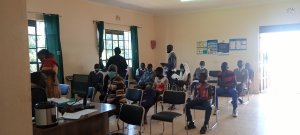 ACTIION THIS WEEK AT KINGDOM
Ourr numbers have increased considerably, due to the NHIF Health Insurance Scheme growing.
Also, this week, the Public Hospital nurses have gone on strike, which has helped again.
It is great to have new challenges of too much rather than too little!
A picture of people waiting to be served at reception. May not look a lot, but for us it is.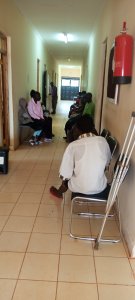 And people waaiting for the next stage in the consultation process.
The photo does not show the numbers there are.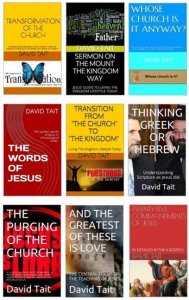 ***NOW***NINE BOOKS ARE AVAILABLE ON AMAZON!!!
9 BOOKS are now available on Amazon (Kindle)!

All are available worldwide for electronic download on Amazon (Kindle) for $US0.99c . Unfortunately there has to be a charge in order to list.

Your support would be appreciated and they could well change your life!

They are all found at this link.....
http://www.amazon.com/s/ref=nb_sb_noss?url=search-alias%3Daps&field-keywords=david+tait+books/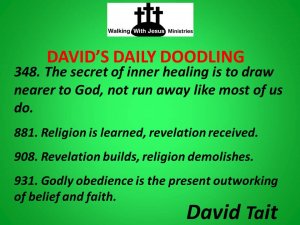 ***DAILY EZINE!*** 'DAVID'S DAILY DOODLINGS' Subscribe Today
Receive one of David's sayings in your mailbox each day to inspire, challenge or maybe, amuse. To register today, go down to the bottom of the page link below, click on the subscribe link dd-on@wwj.org.nz (or paste the address in an email yourself and send) Then it's done! If you have an Irish heritage, you will love the background coloring!
Subscription and back issue link is.....

'THE WORDS OF JESUS' REMAIN AVAILABLE FOR PDF DOWNLOAD
Join the many who have downloaded the 'The Words of Jesus'. I am sure you will be blessed by it, as I have been.

One key element here is the setting out in chronological order (as far as it is possible to do so) our Lord's words drawn from all the Gospels, and the elimination of repetition between Gospels.

You may be surprised by the different perspective this presentation gives you both in understanding of His life and ministry, and in achieving a closer relationship with Him.

Download the free PDF here.....
DAVID'S DOODLINGS
TRUTH AND KNOWLEDGE
464. Knowledge is partial, truth complete.

465. Man's truth is revealed in the world, God's truth in the Word. One 'l' of a difference!

466. Understanding the truth is just one small step for God, but a giant leap for mankind.

467. Knowledge binds up, while the truth sets free.

468. Knowledge is to doubt as truth is to faith.

469. Knowledge is to be desired, faith to be sought.

470. All too often we place our faith in knowledge rather than acknowledging our true need for faith.

471. Knowledge is complex, faith and truth simple.

472. If I had full knowledge of everything, wouldn't I be God? Fortunately I will never have to answer this question!

473. Knowledge is a golden sceptre, appearing to be so powerful and beautiful to behold, yet it can be quickly disfigured by even the smallest diamond of truth.
Please feel free to quote these quotes. Acknowledgment of David Tait as the author would be appreciated. There are now over 1300 David sayings for you to view at ...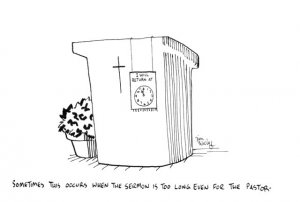 CARTOONS FROM TOON FEVER
Visit the Toon Fever website for more cartoon fun..... http://www.toonfever.com
Check it out at...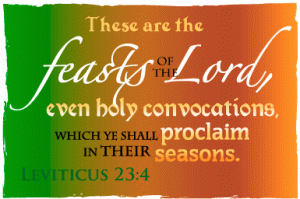 TUESDAY TEACHINGS
THIS WEEK: JEWISH RELIGIOUS FESTIVALS – FOLLOWING THE CYCLE OF THE HARVEST
As an agrarian society, God timed the Jewish Festivals to be in tune with the agricultural cycles of the people.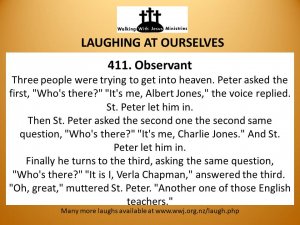 *** ANOTHER DAILY EZINE FROM WWJ!*** 'LAUGHING AT OURSELVES' Subscribe Today
As Christians, if we can't laugh at ourselves, others will! A fun way to start your day. To register today, go down to the bottom of the page link below, click on the subscribe link lao--on@wwj.org.nz (or paste the address in an email yourself and send) Then it's done!
https://www.wwj.org.nz/laughing-at-ourselves-ezine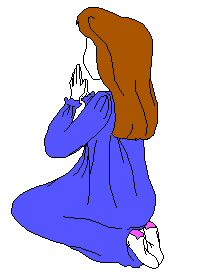 LAUGHING AT OURSELVES
***Blessed are those who can laugh at themselves for they shall never cease to be amused***
*** Those who can't laugh at themselves leave the job to others. ***
70. True Redemption
While handing a 25 cent-off coupon to the supermarket clerk at the checkout counter, a woman inadvertently missed her hand, and the coupon slipped beneath the scale and was gone.
The checker looked distressed, so I the woman said, "That's Okay, it's in coupon heaven now."
"Coupon heaven?", the checker said.
"Yes", the woman said, "That's where coupons go when they die."
"Only the redeemed ones!", said the checker.
71. Thank You Jesus
Faith, 3, went to Good Friday services. That night she prayed, "Thank You, Jesus, for dying on the Cross. And thank You we didn't have to watch!"
QWIK QWIP: "Suffering from truth decay? Brush up on your Bible."
72. Heavenly Inspiration
The temporary Sunday School teacher was struggling to open a combination lock on the supply cabinet.
She had been told the combination, but couldn't quite remember it. Finally she went to the pastor's study and asked for help.
The pastor came into the room and began to turn the dial. After the first two numbers he paused and stared blankly for a moment. Finally he looked serenely heavenward and his lips moved silently.
Then he looked back at the lock, and quickly turned to the final number, and opened the lock.
The teacher was amazed. "I'm in awe at your faith, pastor," she said.
"It's really nothing," he answered.
"The number is on a piece of tape on the ceiling."
Download the book 'Laughing At Ourselves' in PDF format at LAUGHING AT OURSELVES One of the most comprehensive sources of Christian Humour on the Net with 800 sermon fillers for your entertainment and use at ..... https://www.wwj.org.nz/content/wwj18p47.pdf
Or read even more online at.....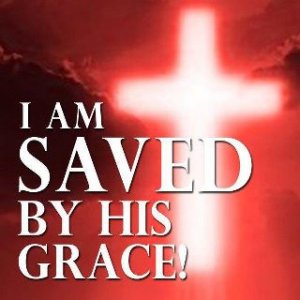 A DAVID MUSING
IS GRACE UNLIMITED?
One of the biggest misconceptions in the church today is that grace is all encompassing! But is it?
God's grace, through the death of His Son Jesus, on that terrible yet wonderful cross at Galilee, indeed is all encompassing, to all who choose to live changed lives through it.
Unfortunately, the last phrase, the condition, is not taught, particularly by evangelists, to anyone being persuaded to become a follower of Jesus.
Therefore we have millions, possibly a billion, so called Christians, who are living a delusion! A belief that they are saved and will lie happily ever after in heaven, when in fact they are destined to a future of destruction, one without Him! All because they believed the lies they had been told!
For every promise God makes in the Bible is conditional. Most of us read the promises without looking at the conditions. In nearly all cases the condition God requires is obedience to His commands.
'But God's grace is free to all', I hear you saying!
Well, it cost God a lot! to sacrifice Jesus…..
"But we see Jesus, who was made a little lower than the angels, for the suffering of death crowned with glory and honor, that He, by the grace of God, might taste death for everyone." (Hebrews 2:9)
It is not well understood that the Father as well as Jesus made sacrifices. Therefore grace has come at a great cost. We must remember that when it comes to our reaction to the grace that the Father and the Son paid for us.
The purpose of God's grace is to open the way for salvation for both Jews and Gentiles, not an excuse to continue to deliberately sin after we have received through grace, God's gift through Jesus, of salvation.
THE PURPOSE OF GRACE IS TO GIVE US THE OPPORTUNITY TO BE RECONCILED WITH GOD THROUGH SALVATION. NOT TO KEEP ON SINNING AFTER SALVATION HAS BEEN GRACIOUSLY RECEIVED!
What shall we say, then? Shall we go on sinning so that grace may increase? 2 By no means! We are those who have died to sin; how can we live in it any longer? (Romans 6:1-2)
Please understand That God is not Father Christmas, constantly giving out the free gift of grace to those who continue to deliberately sin!
26 If we deliberately keep on sinning after we have received the knowledge of the truth, no sacrifice for sins is left, 27 but only a fearful expectation of judgment and of raging fire that will consume the enemies of God. 28 Anyone who rejected the law of Moses died without mercy on the testimony of two or three witnesses. 29 How much more severely do you think someone deserves to be punished who has trampled the Son of God underfoot, who has treated as an unholy thing the blood of the covenant that sanctified them, and who has insulted the Spirit of grace? 30 For we know him who said, "It is mine to avenge; I will repay," and again, "The Lord will judge his people 31 It is a dreadful thing to fall into the hands of the living God. (Hebrews 10:26-31)
My friend, God's grace is not unlimited, to those who keep on deliberately sin after receiving God's grace through salvation.
The "once saved, always saved" mantra, formulated in the time of Charles Finney in the 19th century spread like wildfire, particularly through evangelists, to whom the mantra is proof that everyone who professes Christ , that is saved through him or her, is headed to heaven. A great feeling, although untrue! This teaching has permeated denominations such as the Presbyterians and, to a large extent, Baptists.
This article is not to criticize any denomination, but to reach out to you, as an individual, and those you relate to, understand the biblical truth of the limitations of grace.
The Father and Jesus both suffered beyond our comprehension to provide grace for all. Once we have received the benefits of His grace through our personal salvation, it is up to us personally, through the guidance of the precious Holy Spirit, to learn how to model our lives upon the life of Jesus.
That is my desire for you – and me - today.
His servant and yours
David Tait

Visit us here.....
CHANGING YOUR EMAIL ADDRESS? NEWSLETTER STOPS COMING?
Each week we can lose up to 2% of our readers when they change email addresses without letting us know. Or sometimes, by your server acting strangely and just cutting us off! If you are about to change your address, please advise us of both your old and new addresses here at
enquiries@wwj.org.nz
and we will happily change our records to ensure ongoing delivery. Thanks.
Please also keep our address in your address book, as sometimes servers will automatically delete your address if there is even a one off problem in delivery. If your newsletter doesn't arrive, please let us know and we will reinstate you.
REPRODUCTION OF NEWSLETTER CONTENT
Most weeks we get enquiries about reproducing, in electronic or print form, articles contained in 'PGIM!' We welcome and encourage you to utilize this material. Freely received, freely given. We would ask though, that the source be acknowledged as an encouragement to others to subscribe to this newsletter also.
LINKS
If you would like to link your web site to ours, and ours to yours, please advise us on
links@wwj.org.nz
ABOUT US
WALKING WITH JESUS MINISTRIES is a non-profit, non-denominational, Bible based ministry located in Hastings, New Zealand. A ministry dedicated to developing discipleship, fostering unity amongst God's people to achieve the Great Commission, and in doing so, preparing for Christ's return. It is securely based upon the foundational principles of the Apostles Creed while recognising the wide and rich diversity of beliefs amongst Christians in other areas. In accordance with the Lord's direction, materials produced by the ministry are available, free of charge, to genuine enquirers upon request. The ministry is solely funded by donations, as the Lord provides. A list of materials available (plus some fun!) is obtainable and freely downloadable from our website
wwj.org.nz or by contacting us as follows.

Walking With Jesus Ministries
P O Box 2
Webuye 50205
Kenya

Email: enquiries@wwj.org.nz
Web: wwj.org.nz

Our role is to bless and encourage those in ministry while promoting co-operation and unity of direction amongst the body of Christ, as emphasised 3 times by Jesus in His longest prayer, immediately prior to His arrest and crucifixion. "... so that they may be one as we are one." (John 17:12, 21, 23-4) Our website is currently being developed to encourage your participation one with another, to share resources, and to enable you to promote events and items of interest to the body as a whole - and have a smile while doing it!

For comments upon and contributions to this service, please contact
david@wwj.org.nz
SUBSCRIPTION MANAGEMENT
We would encourage you to share this free service with your friends in ministry. To subscribe yourself please email pgim-on@wwj.org.nz.
If your name has been referred to us by a friend or supporting Ministry or has been obtained from a public Christian Directory or Website, it isn't our wish to burden you with information in which you aren't interested. To remove yourself from this list, please email pgim-off@wwj.org.nz.