A Weekly World Wide Word of Encouragement to those in the Ministry
PRAISE GOD IT'S MONDAY!
A WEEKLY 'WWW (world-wide word) OF ENCOURAGEMENT'
TO THOSE IN MINISTRY
A FREE service, currently connecting with Christian leaders from 3,000 denominations and ministries, in 70 countries.

Issue No: 955 Published: 10 Feb 2020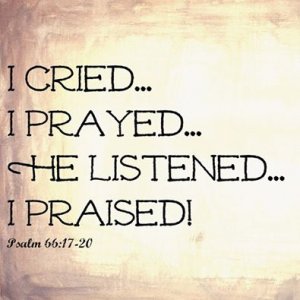 THINKING GREEK OR HEBREW?
PRAYER
Greek (Western) Our prayer is primarily help and request orientated.
In Greek life, prayer was not a consistent everyday event, the gods being called upon when something was wrong or someone had a need. In times of celebration in the great arenas, the gods would be called upon to make the event successful, by leaders praying lengthy and colourful prayers on behalf of the people. The success or failure of the prayer was judged by the results. If fine weather was requested and it rained, the gods were displeased.
Many elements of these early Greek attitudes to prayer remain with us today in our prayer lives. For example, in most services, the minister will pray on behalf of the people. And we will simply agree, by saying 'Amen' (So be it.)

Eastern (Hebrew) Hebrew prayer is short, frequent, at set times, and oriented towards thankfulness for what God has done thus building faith for what He will do.
Prayer is regarded as a communal activity even when the people are apart, as they are praying at similar times. Moslems apply a similar principle in their 5 daily prayers facing towards Mecca. It can be communal or individual, but even in the communal, the people pray individually.
This personal communal element is illustrated in the Lord's Prayer which starts not 'my' but 'our', and which is normally said together, more reflecting the Eastern pattern.....
"This, then, is how you should pray:
"'Our Father in heaven, hallowed be your name, (Matthew 6:9)
Adoration of God is the preamble to most Jewish blessings.....
"Baruch atah YHVH Elohenu melech haolam"
or "Blessed art thou O YHVH OUR Elohiym, King of the Universe ..."
The result of thankfulness given for past victories and blessings provides the faith to face present battles in life. This was literally so here.....
When you go to war against your enemies and see horses and chariots and an army greater than yours, do not be afraid of them, because the LORD your God, who brought you up out of Egypt, will be with you. (Deuteronomy 20:1)
Of course, supplication, that is personal requests, have a role in Eastern prayers, but do not assume the place of dominance they do in our own. Most of the Psalms emphasize God's glory and great deeds, even when making requests of Him.....
19 But you, O LORD, be not far off;
O my Strength, come quickly to help me.
20 Deliver my life from the sword,
my precious life from the power of the dogs.
21 Rescue me from the mouth of the lions;
save me from the horns of the wild oxen.
22 I will declare your name to my brothers;
in the congregation I will praise you.
23 You who fear the LORD, praise him!
All you descendants of Jacob, honor him!
Revere him, all you descendants of Israel!
24 For he has not despised or disdained
the suffering of the afflicted one;
he has not hidden his face from him
but has listened to his cry for help. (Psalm 22:19-24)
The major problem, for Jews and Gentiles alike, is we are keener on talking than listening in our prayers. The more disobedient and self-centred we become the less likely we are to listen to what God wants to say to us. For genuine prayer is a two way interaction, us speaking to God, and God speaking to us.....
In the Old Testament.....
"Come, all you who are thirsty, come to the waters; and you who have no money, come, buy and eat! Come, buy wine and milk without money and without cost. 2 Why spend money on what is not bread, and your labor on what does not satisfy? Listen, listen to me, and eat what is good, and your soul will delight in the richest of fare. 3 Give ear and come to me; hear me, that your soul may live. I will make an everlasting covenant with you, my faithful love promised to David. (Isaiah 55:1-3)
…..and in the New.....
3 The watchman opens the gate for him, and the sheep listen to his voice. He calls his own sheep by name and leads them out. 4 When he has brought out all his own, he goes on ahead of them, and his sheep follow him because they know his voice. (John 10:3-4)
May we learn to become as one with our Master and Lord.

SOME SPIRITUAL IMPLICATIONS FOR TODAY
1. Prayer is a participatory, not a spectator, activity, even when done in groups.
2. Prayer is to be an ongoing regular, and spontaneous, part of our daily lives.
3. Prayer is not a religious exercise, cased in flowery words, but a simple two way conversation between us and God.
4. We need to adore, confess, and give thanks to God, as well as make our requests known to Him.
5. We need to listen to, and obey, Him when He speaks to us.
Find out more about us at.....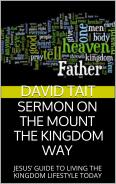 FROM THE WORD
THE WORDS OF JESUS
May we hear what the Lord is saying to us.....
Sermon on the Mount(Matthew 5:1-7:29, Luke 6:17-49)
The primary 'life teachings' of Jesus.
Murder (Matthew 5:21-6, Luke 12:58-9)
"You've heard that the law said to the people of long ago: 'You shall not murder, and anyone who commits murder will be condemned as guilty.' But I tell you, anyone who is angry with his brother will be condemned as guilty. Whoever calls his brother an idiot has to answer to the council, and whoever insults people is liable to the fire of judgment."
"If you're at the altar making an offering, and remember that your brother has something against you, leave your offering on the altar and go and make peace with him first, and afterwards come back and make your offering. While you're on the way to court with your opponent, make sure you settle things quickly. Otherwise your opponent might hand you over to the judge, and the judge will hand you over to the court official, and you will be thrown into jail. I tell you the truth: you won't get out of there until you've paid every last penny.
Adultery (Matthew 5:27-30)
You've heard that the law said, 'Do not commit adultery.' But I tell you that everyone who looks lustfully at a woman has already committed adultery with her in his heart. If your right eye leads you to sin, then tear it out and throw it away, because it's better to lose one part of your body than to have your whole body thrown into the fire of judgment. If your right hand leads you to sin, then cut it off and throw it away, for it's better for you to lose one of your limbs than for your whole body to go into the fire of judgment.
Divorce (Matthew 5:31-2)
"The law also said, 'If a man divorces his wife, he should give her a certificate of divorce.' But I tell you that any man who divorces his wife except for sexual immorality causes her to commit adultery, and whoever marries a divorced woman commits adultery.
(Continued next week)
Download the complete 'Words of Jesus' here.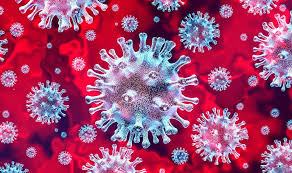 A MUZUNGU'S (White Man's) THOUGHT – Issue 24
Currently, there is a fear of coronavirus, spreading its tentacles around the world, fuelled by social media inflaming people into believing this is the end of the world, or at least the start of it.
Sadly, this is disproportionately spread by Christians, seeking signs of the end of the world, yet not wanting to live through the consequences!
Hence the spreading of the false pre-tribulation rapture teachings that desires to see us all taken out of here without suffering pain. That certainly is not what the Bible teaches. We will suffer persecution and suffering but if we overcome, we will hold an honoured place in God's kingdom.
However, putting this aside, let's get back to the coronavirus.
Each year the world experiences a flu 'epidemic'. It is a part of life on earth.
In the 2018-19 flu season, the world-wide Centres For Disease Control and Prevention (CDC) estimated 42.9 million people to have had the flu world-wide. 647,000 were hospitalized and 61,200, nearly 10%, died.
Currently, 34,800 people have been reported as infected with coronavirus, with 803 deaths, that is just over 2% of those infected.
So it can be seen that currently, the number of infections are small and deaths low, comparatively speaking.
Of course, coronavirus seems easy to catch, but the chances of dying as a result, are much lower than normal flus.
Naturally, no-one wishes to get this strain of flu, and we hope and pray that it can basically be contained to China.
Given its characteristic of infecting others before symptoms show in the carrier, this may be difficult. But even so, it is not the deadly flu that the alarmists proclaim.
There is an old song, 'Everyone Wants to go to Heaven, but No-one Wants to Die' that is so appropriate here. Paul, in the New Testament, having paid a visit to heaven said it is better by far, but our human survival instincts want to keep us here!
As usual with any new event, this has led to unwarranted racial abuse, this time against the Chinese. There are over 1 billion Chinese in the world, so the chance of your Chinese neighbour being infected is infinitesimal. If you are outside China, as much chance as you.
We live in an African community here in Kenya, where we are the only white people around. We have been accepted by the community, even if there is a lot about them and them about us muzungus that they and we, cannot understand.
People are people, no matter their skin colour and custom differences.
May we never forget.
Shukrani
(Thank You)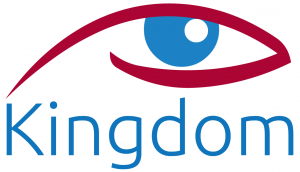 OUR AFRICAN EXPERIENCE
FOR MORE DETAILED AND REGULAR UPDATES, VISIT OUR FACEBOOK PAGE
AN EYE 4 Africa - https://www.facebook.com/aneye4africa/
OUR NEW VIDEO!
This is a must-see to get a real idea of who and what we are!
Our thanks to John Fickling for all his many, many hours of work, both in travelling to Kenya to film (where he was ably assisted by Moses) and in New Zealand, editing the many hours of film down into what is 13:40 of the essence of Kingdom, including video footage of our 1st cataract surgeries. Thank you so much, mate.
Lve Link.....
https://www.youtube.com/watch?v=Np1ocYF5hoU&t=22s
PHOTO: Hi ho, Hi ho, It's off to video we go!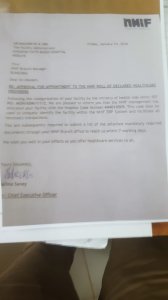 ONE BIG STEP CLOSER.....!!!
.....to having our Hospital registered as a Government-backed, National Health Insurance Scheme (NHIF) Provider!
We have been waiting for this for 20 months now, since our application.
The approval this letter contains is our last major hurdle.
From now on it is a matter of course, as far as that ever is in Kenya, and we expect to have the installation of the system in our place within a couple of weeks.
We cannot emphasize too much what a difference this will make to the hospital! From a few low paying cash patients, we will quickly move to adding many well-paying insurance clients.
This will also enable the hospital to run at an operating surplus.
We are just so grateful to those very generous donors who have supported us through the deficit times of nearly 2 years now. Thank you so much.
A GIANT STEP FOR KINGDOM!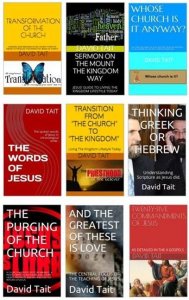 ***NOW***NINE BOOKS ARE AVAILABLE ON AMAZON!!!
9 BOOKS are now available on Amazon (Kindle)!

All are available worldwide for electronic download on Amazon (Kindle) for $US0.99c . Unfortunately there has to be a charge in order to list.

Your support would be appreciated and they could well change your life!

They are all found at this link.....
http://www.amazon.com/s/ref=nb_sb_noss?url=search-alias%3Daps&field-keywords=david+tait+books/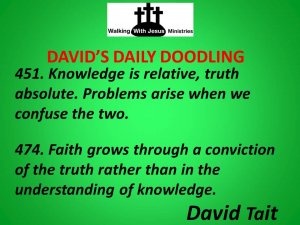 ***DAILY EZINE!*** 'DAVID'S DAILY DOODLINGS' Subscribe Today
Receive one of David's sayings in your mailbox each day to inspire, challenge or maybe, amuse. To register today, go down to the bottom of the page link below, click on the subscribe link dd-on@wwj.org.nz (or paste the address in an email yourself and send) Then it's done! If you have an Irish heritage, you will love the background coloring!
Subscription and back issue link is.....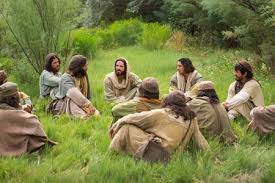 'THE WORDS OF JESUS' REMAIN AVAILABLE FOR PDF DOWNLOAD
Join the many who have downloaded the 'The Words of Jesus'. I am sure you will be blessed by it, as I have been.

One key element here is the setting out in chronological order (as far as it is possible to do so) our Lord's words drawn from all the Gospels, and the elimination of repetition between Gospels.

You may be surprised by the different perspective this presentation gives you both in understanding of His life and ministry, and in achieving a closer relationship with Him.

Download the free PDF here.....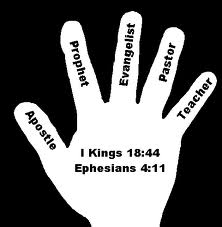 DAVID'S DOODLINGS
MINISTRY
1194. A key difference between the Old and New Testaments is that we are now all in ministry. How easy it is to forget this!

1195. Ministry is not simply for the professionals, but the call upon all believers.

1196. The most effective ministry of all, is our life!

1197. The world's most effective ministry is unspoken! For it is our life!

1198. If all our talk was turned into action, the whole world would have been converted many times over!

1199. Mature ministry is based upon actions rather than words.

1200. Ministry truly is a corporate responsibility.

1201. To be called to minister is both an honour, and the responsibility of us all.

1202. The temptation for professional ministry is to become priests rather than servants.

1203. Ministry, put simply, is being Jesus to others.

Please feel free to quote these quotes. Acknowledgment of David Tait as the author would be appreciated. There are now over 1300 David sayings for you to view at ...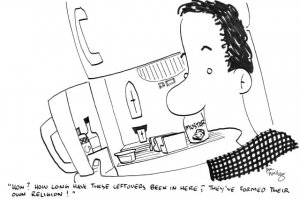 CARTOONS FROM TOON FEVER
Visit the Toon Fever website for more cartoon fun..... http://www.toonfever.com

Check it out at...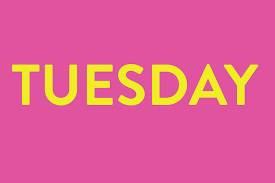 TUESDAY TEACHINGS
NEXT WEEK: TRANSFORMATION OF THE CHURCH: 3. FROM KINGS TO KINGDOM continues.....

We look at relationships in the time of Jesus and the early church.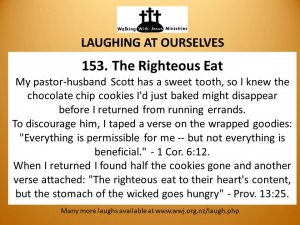 *** ANOTHER DAILY EZINE FROM WWJ!*** 'LAUGHING AT OURSELVES' Subscribe Today
As Christians, if we can't laugh at ourselves, others will! A fun way to start your day. To register today, go down to the bottom of the page link below, click on the subscribe link lao--on@wwj.org.nz (or paste the address in an email yourself and send) Then it's done!

LAUGHING AT OURSELVES
***Blessed are those who can laugh at themselves for they shall never cease to be amused***
*** Those who can't laugh at themselves leave the job to others. ***
373. Substitute Preacher
A supply speaker was invited to fill in while the pastor was on vacation. He began his sermon by saying, "Today I'm just substituting for your Pastor, I kind of feel like the cardboard you temporarily place in the window while the glass is being repaired." Then he went on with his sermon.
At the end of the service, while shaking hands with parishioners, one said, "Remember what you said about feeling like a cardboard replacement? Well you shouldn't feel that way at all. Today you were a real pain."
374. Plenty of Fish
A young man, fresh out of seminary, became the pastor of a small rural church. On his first Sunday he announced his sermon by saying, "This morning I want to speak to you from the passage of Scripture where Jesus, with 5,000 loaves and 2,000 fishes fed 5 people. Everyone tried hard to not to laugh at the blunder, but one man, right down on the front row could not contain it, and laughed out loud.
So the next week the young pastor decided to redeem himself self by preaching from the same passage. "Today", he said, "I want to preach to you from the story where Jesus, with 5 loaves and 2 fishes fed 5,000." Then he confidently looked down at the man who had laughed the week before and said, "Now sir, could you have done that?"
"Why sure", the gentleman answered, "if I had was left over from last week."
QWIK QWIP: "Experience is something you don't get until just after you need it."
375. Adam and Eve
One day, Adam sat outside the Garden of Eden shortly after eating the apple, and wondered about men and women.
So looking up to the Heavens he says, "Excuse me GOD, can I ask you a few questions?" GOD replied, "Go on Adam but be quick. I have a world to create."
So Adam says," When you created Eve, why did You make her body so curved and tender unlike mine?"
"I did that, Adam, so that you could love her."
"Oh, well then, why did You give her long, shiny, beautiful hair, and not me?"
"I did that Adam so that you could love her."
"Oh, well then, why did You make her act so stupid? Certainly not so that I could love her?"
"Well Adam, No. I did that so that she could love you."
Download the book 'Laughing At Ourselves' in PDF format at LAUGHING AT OURSELVES One of the most comprehensive sources of Christian Humour on the Net with 800 sermon fillers for your entertainment and use at ..... https://www.wwj.org.nz/content/wwj18p47.pdf
Or read them all online at.....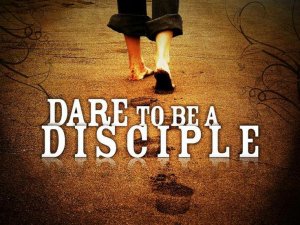 A DAVID MUSING
I have come back today to complete this week's PGIM.
Yesterday I wrote this week's A David Musing, but unfortunately, it seems, forgot to save it!
Jesus saves!
So now I have to start again.
I can't remember what I wrote, but I am sure it will be better this time!
Looking at the above, humorous though (I hope) it may be, it does make a point.
There is a closer connection between the spiritual and the natural than we may think, as Westerners, or those brought up in Greek-based education systems.
In the Middle East, as we define it, whether you are Jews, Muslims or Christians, the culture teaches that the spiritual and the natural are one. What you believe is reflected in how you act.
This is the main problem Jews and Muslims have with Christianity. We don't live what we say we believe!
True disciples of Jesus, must live out their faith, for that is what Jesus taught and expects of us. We need to 'clean up our act'!
Let us start today.
Until next week.....
MAY GOD BLESS YOU AND YOU BLESS GOD
His servant and yours
David Tait

Visit us here.....
REPRODUCTION OF NEWSLETTER CONTENT
Most weeks we get enquiries about reproducing, in electronic or print form, articles contained in 'PGIM!' We welcome and encourage you to utilize this material. Freely received, freely given. We would ask though, that the source be acknowledged as an encouragement to others to subscribe to this newsletter also.
CHANGING YOUR EMAIL ADDRESS? NEWSLETTER STOPS COMING?
Each week we can lose up to 2% of our readers when they change email addresses without letting us know. Or sometimes, by your server acting strangely and just cutting us off! If you are about to change your address, please advise us of both your old and new addresses here at
enquiries@wwj.org.nz
and we will happily change our records to ensure ongoing delivery. Thanks.
Please also keep our address in your address book, as sometimes servers will automatically delete your address if there is even a one off problem in delivery. If your newsletter doesn't arrive, please let us know and we will reinstate you.
LINKS
If you would like to link your web site to ours, and ours to yours, please advise us on
links@wwj.org.nz
ABOUT US
WALKING WITH JESUS MINISTRIES is a non-profit, non-denominational, Bible based ministry located in Hastings, New Zealand. A ministry dedicated to developing discipleship, fostering unity amongst God's people to achieve the Great Commission, and in doing so, preparing for Christ's return. It is securely based upon the foundational principles of the Apostles Creed while recognising the wide and rich diversity of beliefs amongst Christians in other areas. In accordance with the Lord's direction, materials produced by the ministry are available, free of charge, to genuine enquirers upon request. The ministry is solely funded by donations, as the Lord provides. A list of materials available (plus some fun!) is obtainable and freely downloadable from our website
wwj.org.nz
or by contacting us as follows.
Walking With Jesus Ministries
7 Bull Street
Ahuriri
Napier
New Zealand
Phone: (06) 835 0567 International (+64) 6 835 0567
Email:
enquiries@wwj.org.nz
Web:
wwj.org.nz
Our role is to bless and encourage those in ministry while promoting co-operation and unity of direction amongst the body of Christ, as emphasised 3 times by Jesus in His longest prayer, immediately prior to His arrest and crucifixion. "... so that they may be one as we are one." (John 17:12, 21, 23-4) Our website is currently being developed to encourage your participation one with another, to share resources, and to enable you to promote events and items of interest to the body as a whole - and have a smile while doing it!
For comments upon and contributions to this service, please contact
david@wwj.org.nz
SUBSCRIPTION MANAGEMENT
We would encourage you to share this free service with your friends in ministry. To subscribe yourself please email pgim-on@wwj.org.nz.
If your name has been referred to us by a friend or supporting Ministry or has been obtained from a public Christian Directory or Website, it isn't our wish to burden you with information in which you aren't interested. To remove yourself from this list, please email pgim-off@wwj.org.nz.