A Weekly World Wide Word of Encouragement to those in the Ministry
PRAISE GOD IT'S MONDAY!
A WEEKLY 'WWW (world-wide word) OF ENCOURAGEMENT'
TO THOSE IN MINISTRY
A FREE service, currently connecting with Christian leaders from 3,000 denominations and ministries, in 70 countries.

Issue No: 1133 Published: 03 Jul 2023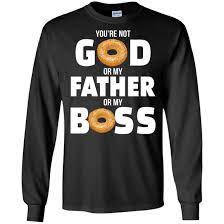 A REVELATION OF..... THE TABERNACLE OF DAVID
GIVING UP OUR OWN WAYS
10 He was not willing to take the ark of the LORD to be with him in the City of David. Instead, he took it aside to the house of Obed-Edom the Gittite. (2 Samuel 6:10)
At that moment, David realized that, in spite of his good intentions and enthusiasm, he was acting outside of God's will. So immediately, he stopped and went into a 'holding pattern'.
Interestingly, David left the Ark in the care of Obed-Edom, quite likely a member of his trusted person guard, comprising mainly of Philistine mercenaries from Gath, those who had attached themselves to him during his earlier sojourn in their country. Obed-Edom however, was a Levite who apparently had also earlier lived in Gath, and likely joined David with the mercenaries. So he was the perfect person with whom to leave the Ark - a loyal Levite.
THE PROBLEM
Very often, we are so busy doing our own thing for God that we don't hear Him when He speaks to us, when he tells us we are not in accordance with His desires. And we wonder why we miss out on the blessing!
"And now this admonition is for you, O priests. 2 If you do not listen, and if you do not set your heart to honor my name," says the LORD Almighty, "I will send a curse upon you, and I will curse your blessings. Yes, I have already cursed them, because you have not set your heart to honor me. (Malachi 2:1)
But the real situation is far more serious than simply missing out on a blessing! For Jesus said that if we do not hear what God is saying to us, we do not truly belong to Him!
47 He who belongs to God hears what God says. The reason you do not hear is that you do not belong to God." (John 8:47)
THE LESSON
We are charged to walk in the Lord's ways, as was Joshua upon assuming leadership of Israel.
3 Now Joshua was dressed in filthy clothes as he stood before the angel. 4 The angel said to those who were standing before him, "Take off his filthy clothes." Then he said to Joshua, "See, I have taken away your sin, and I will put rich garments on you." 5 Then I said, "Put a clean turban on his head." So they put a clean turban on his head and clothed him, while the angel of the LORD stood by. 6 The angel of the LORD gave this charge to Joshua: 7 "This is what the LORD Almighty says: 'If you will walk in my ways and keep my requirements, then you will govern my house and have charge of my courts, and I will give you a place among these standing here. (Malachi2:3-7)
We are promised that our enemies will be subdued when we listen to the Lord and do not follow our own ways, no matter how good they may seem to our human logic. David finally understood this, but only after the death of Uzzah. If David had listened first, his friend Uzzah need not have died. Having learned this lesson here, David applied it in his future conquests, seeking the Lord before making decisions. But when he again didn't do so, he got into further trouble e.g. with Bathsheba. But none of us are yet perfect, are we?
13 "If my people would but listen to me, if Israel would follow my ways,
14 how quickly would I subdue their enemies and turn my hand against their foes! (Psalm 81:13-14)
The words of Jesus to the Jews during the time of His ministry still apply to the church today. We don't listen! But if we will, we will be healed.
10 The disciples came to him and asked, "Why do you speak to the people in parables?" 11 He replied, "The knowledge of the secrets of the kingdom of heaven has been given to you, but not to them. 12 Whoever has will be given more, and he will have an abundance. Whoever does not have, even what he has will be taken from him. 13 This is why I speak to them in parables: "Though seeing, they do not see; though hearing, they do not hear or understand. 14 In them is fulfilled the prophecy of Isaiah: "'You will be ever hearing but never understanding; you will be ever seeing but never perceiving. 15 For this people's heart has become calloused; they hardly hear with their ears, and they have closed their eyes. Otherwise they might see with their eyes, hear with their ears, understand with their hearts and turn, and I would heal them.' (Matthew 13:10-15)
Yes, King David responded to His desire to bring the Ark back to Jerusalem in an enthusiastic, but human way. So much of our 'church' activity develops out of a similar heart. Born out of good intentions, not God instruction. One too many "O's"! After his initial anger with God, David realized what he had done, that he had moved in his own, considerable strength. He learned the lesson. He took a break to seek the Lord's will.
In Jesus time, sheep would respond to the call of the shepherd they knew. They would only respond to their own shepherd, obeying his instructions and follow his leading. When called, the sheep would stop what they were doing, normally foraging for food or resting, and follow their master. For they trusted the shepherd to guide them, knowing that his way would lead them to better pastures. So it is for us. The Great Commission will not be fulfilled unless and until we do it His way.
27 My sheep listen to my voice; I know them, and they follow me. 28 I give them eternal life, and they shall never perish; no one can snatch them out of my hand. 29 My Father, who has given them to me, is greater than all; no one can snatch them out of my Father's hand. 30 I and the Father are one." (John 10:27-30)
END TIME CHURCH TRAIT 3: A people prepared to put aside their own methods in order to do things God's way.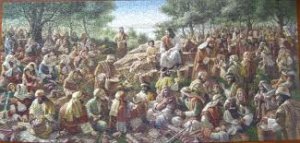 FROM THE WORD
THE WORDS OF JESUS "
Canaanite Woman's Faith (Matthew 15:21-8, Mark 7:24-30)
When requesting healing for her demon-possessed daughter.
"I was only sent to the lost sheep of the house of Israel,"
As she persisted.
"First let the children eat until they're full," "It's not right to take the children's food and throw it to the dogs."
Agreeing with Jesus.
"For such an answer you may go—the demon has left your daughter."
Jesus Heals a Deaf man (Mark 7:31-7)
Brought by people in the Decapolis area.
"Ephphatha," (which means, "Open!")
Jesus Feeds 4000 (Matthew 15:32-9, Mark 8:1-10)
Where another crowd had gathered.
"My heart goes out to the crowd because they have already stayed with me for three days and they have nothing to eat. If I send them home without food, they'll faint on the way. Some have come from a long way away."
"How many loaves do you have?"
Found some fish also and Jesus blessed them.
"Take these and share them too."
(Continued next week)
Find out more about us at.....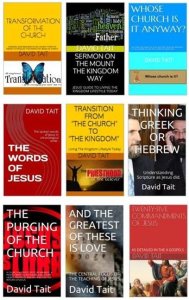 ***NOW***NINE BOOKS ARE AVAILABLE ON AMAZON!!!
9 BOOKS are now available on Amazon (Kindle)!

All are available worldwide for electronic download on Amazon (Kindle) for $US0.99c . Unfortunately there has to be a charge in order to list.

Your support would be appreciated and they could well change your life!
These and many more are availble for free online at https://www.wwj.org.nz/more-free-downloads

They Amazon books are all found at this link.....
http://www.amazon.com/s/ref=nb_sb_noss?url=search-alias%3Daps&field-keywords=david+tait+books/
*DAVID"S DOODLINGS
Enjoy some of David's sayings here, plus 1300 more on the website at.....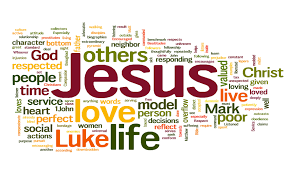 'THE WORDS OF JESUS' REMAIN AVAILABLE FOR PDF DOWNLOAD
Join the many who have downloaded the 'The Words of Jesus'. I am sure you will be blessed by it, as I have been.
One key element here is the setting out in chronological order (as far as it is possible to do so) our Lord's words drawn from all the Gospels, and the elimination of repetition between Gospels.
You may be surprised by the different perspective this presentation gives you both in understanding of His life and ministry, and in achieving a closer relationship with Him.

Download the free PDF here.....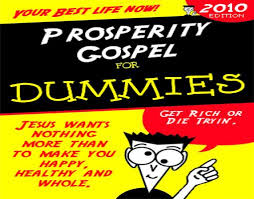 DAVID'S DOODLINGS
PROSPERITY
815. Worldly provision comes through people, godly provision through the Providor, for whom people are but one resource.
816. Jesus redefined prosperity from wealth for the future to provision for today.
1223. The curse of prosperity is its uncanny ability to draw our attention away from God.
1224. For most, prosperity is a magnet that attracts people away from its source.
1225. Prosperity comes, prosperity goes, but God's provision is eternal life.
1226. Prosperity is human indulgence, sacrifice, a godly command.
1227. Faith is of more value in affliction than in prosperity.
1228. A general rule in God's economy is that faith grows through affliction, but dies with prosperity.
1229. Want to build your faith? Then ask God for affliction, not prosperity. Not surprising there is so little faith today!
1230. It is an enigma to me to see the carparks at prosperity preacher's meetings full of old jalopies!
1231. History proves that God's kingdom grows faster through affliction than prosperity.

Many more at.....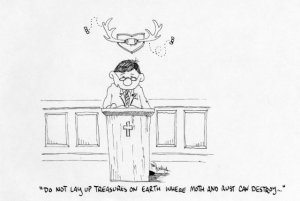 CARTOONS FROM TOON FEVER
Visit the Toon Fever website for more cartoon fun..... http://www.toonfever.com
Check it out at...
'LAUGHING AT OURSELVES
Another laugh or three for you today
Many more on our website below. Also many, may, many more under these categories on our website, wwj,org,nz Look under the heading MAINLY LAUGHS. Choose from.....

THIS WEEKS TUESDAY TEACHING.....
A REVELATION OF....... 3 KINGDOM AGES: THE KINGDOM'S REACH
This week we are going to see how God's group of chosen people expanded through the 3 ages from family to nation, to the whole world today - if only we will believe.

LAUGHING AT OURSELVES
***Blessed are those who can laugh at themselves for they shall never cease to be amused***
QWIK QWIP: "Cream always rises to the top."
368. Make Over
A middle aged woman has a heart attack and is taken to the hospital. While on the operating table she has a near death experience. During that experience she sees God and asks if this is it. God says no, and explains that she has another 30-40 years to live.
Upon her recovery she decides to just stay in the hospital and have a face lift, liposuction, breast augmentation, tummy tuck, etc. She even has someone come in and change her hair colour. She figures since she's got another 30 or 40 years she might as well make the most of it.
She walks out the hospital after the last operation and is killed by an ambulance speeding up to the hospital. She arrives in front of God and asks, "I thought you said I had another 30-40 years?"
God replies, "I didn't recognise you."
369. Sunday School Bloopers
Some bloopers of biblical proportions written by Sunday School students.
* In the first book of the bible, Guinessis, God got tired of creating the world, so he took the Sabbath off.
* Adam & Eve were created from an apple tree.
* Noah's wife was called Joan of Ark.
* Noah built the ark, which the animals came on in pears.
* Lot's wife was a pillar of salt by day, but a ball of fire by night.
* Sampson slated the Philistines with the axe of apostles.
* Moses led the Hebrews to the Red Sea, where they made unleavened bread, which is bread made without any ingredients.
* The Egyptians were all drowned in the dessert.
* Afterward, Moses went up on Mount Cyanide to get the Ten Amendments.
* The first commandment was when Eve told Adam to eat the apple.
* The Fifth Commandment is humour thy mother and father.
* The Seventh Commandment is thou shalt not ADMIT adultery.
* Moses died before he ever reached the UK. Then, Joshua led the Hebrews in the Battle of Geritol.
* The greatest miracle in the Bible is when Joshua told his son to stand still and he obeyed him.
* David was a Hebrew king skilled at playing the liar. He fought with the Finkelsteins, a race of people who lived in the biblical times.
* Solomon, one of David's sons, has 300 wives and 700 porcupines.
* When Mary heard she was the mother of Jesus, she sang the Magna Carta.
* When the three wise guys from the East Side arrived, they found Jesus and the manager.
* St. John, the Blacksmith, dumped water on his head.
* Jesus enunciated the Golden Rule, which says to do one to others before they do one to you.
* He also explained, "Man doth not live by sweat alone."
* The people who followed the Lord were called the 12 decibels.
* The epistles were the wives of the apostles.
* One of the opossums was St. Matthew, who was by profession a taximan.
* St. Paul cavorted to Christianity. He preached holy acrimony, which is another name for marriage.
* A Christian should have only one wife. This is called monotony.
QWIK QWIP: "A closed mouth gathers no foot."
Download the book 'Laughing At Ourselves' in PDF format at LAUGHING AT OURSELVES One of the most comprehensive sources of Christian Humour on the Net with 800 sermon fillers for your entertainment and use at ..... https://www.wwj.org.nz/content/wwj18p47.pdf
Or read even more online at.....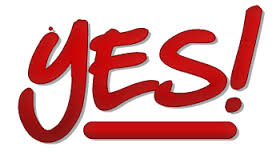 A DAVID MUSING
After 9 months of setbacks, finally we have had a breakthrough in our project.
Miracles have occurred that we could never have worked it out in our own power.
We all have to learn to wait for God's right timing.
It is the waiting that is hardest, but we are witnesses that God does move for those who trust Him, and are working in His will. Both are required.
Untill next time
His servant and yours
David Tait

Visit us here.....
CHANGING YOUR EMAIL ADDRESS? NEWSLETTER STOPS COMING?
Each week we can lose up to 2% of our readers when they change email addresses without letting us know. Or sometimes, by your server acting strangely and just cutting us off! If you are about to change your address, please advise us of both your old and new addresses here at
enquiries@wwj.org.nz and we will happily change our records to ensure ongoing delivery. Thanks.

Please also keep our address in your address book, as sometimes servers will automatically delete your address if there is even a one off problem in delivery. If your newsletter doesn't arrive, please let us know and we will reinstate you.
REPRODUCTION OF NEWSLETTER CONTENT
Most weeks we get enquiries about reproducing, in electronic or print form, articles contained in 'PGIM!' We welcome and encourage you to utilize this material. Freely received, freely given. We would ask though, that the source be acknowledged as an encouragement to others to subscribe to this newsletter also.
LINKS
If you would like to link your web site to ours, and ours to yours, please advise us on
links@wwj.org.nz
ABOUT US
WALKING WITH JESUS MINISTRIES is a non-profit, non-denominational, Bible based ministry located in Hastings, New Zealand. A ministry dedicated to developing discipleship, fostering unity amongst God's people to achieve the Great Commission, and in doing so, preparing for Christ's return. It is securely based upon the foundational principles of the Apostles Creed while recognising the wide and rich diversity of beliefs amongst Christians in other areas. In accordance with the Lord's direction, materials produced by the ministry are available, free of charge, to genuine enquirers upon request. The ministry is solely funded by donations, as the Lord provides. A list of materials available (plus some fun!) is obtainable and freely downloadable from our website
wwj.org.nz or by contacting us as follows.

Walking With Jesus Ministries
P O Box 2
Webuye 50205
Kenya

Email: enquiries@wwj.org.nz
Web: wwj.org.nz

Our role is to bless and encourage those in ministry while promoting co-operation and unity of direction amongst the body of Christ, as emphasised 3 times by Jesus in His longest prayer, immediately prior to His arrest and crucifixion. "... so that they may be one as we are one." (John 17:12, 21, 23-4) Our website is currently being developed to encourage your participation one with another, to share resources, and to enable you to promote events and items of interest to the body as a whole - and have a smile while doing it!

For comments upon and contributions to this service, please contact
david@wwj.org.nz
SUBSCRIPTION MANAGEMENT
We would encourage you to share this free service with your friends in ministry. To subscribe yourself please email pgim-on@wwj.org.nz.
If your name has been referred to us by a friend or supporting Ministry or has been obtained from a public Christian Directory or Website, it isn't our wish to burden you with information in which you aren't interested. To remove yourself from this list, please email pgim-off@wwj.org.nz.