A Weekly World Wide Word of Encouragement to those in the Ministry
PRAISE GOD IT'S MONDAY!
A WEEKLY 'WWW (world-wide word) OF ENCOURAGEMENT'
TO THOSE IN MINISTRY
A FREE service, currently connecting with Christian leaders from 3,000 denominations and ministries, in 70 countries.

Issue No: 1111 Published: 30 Jan 2023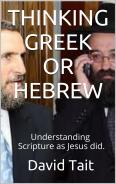 THINKING GREEK OR HEBREW
TO COMPREHEND OR REVERE
Greek (Western) The Greeks learn in order to comprehend.
We read the Bible to try to understand more and more about God. We endeavour to develop a 'systematic theology'. We want all our questions answered, all our problems solved, and all contradictions (in our mind) to be resolved. We use the Bible as a textbook, in order to build up a concrete but abstract picture of what an infinite and incomprehensible God is like. We try to reduce God to our own level of understanding.
This trend is intensifying as our levels of human scientific understanding increase in this post-industrial, information age. We are rapidly replacing 'God' with the 'god of science and technology'. We learn in order to use. We want theological answers that can be instantly applied to overcome the problems of life. We try to make the Bible into something it is not, distorting it in the process.
Sadly, we no longer preach the Gospel, cast out demons, heal the sick and make disciples, but rather, we market CD's, books and religious paraphernalia. Preachers are glorified who attract people and money. Books are published, not necessarily for the principles they contain, but because they will appeal to a mass market.

Eastern (Hebrew) The Hebrews learn in order to revere.
REVERE: To show devoted deferential honour to: regard as worthy of great honour
SYNONYMS: adore, deify, glorify, worship, reverence, venerate.
Reverence engenders unconditional acceptance rather than analytical understanding.
The Bible teaches, from earliest times, that we are to revere God.....
4 It is the LORD your God you must follow, and him you must revere. Keep his commands and obey him; serve him and hold fast to him. (Deuteronomy 13:4)
An explanation from a Jewish perspective follows.....
"To the Jewish mind, the understanding of God is not achieved by referring to a Greek way to timeless qualities of Supreme Being, to ideas of goodness and perfection, but rather by sensing the living acts of His concern, to His dynamic attentiveness to man. We speak not of His goodness in general but of His compassion for the individual man in a particular situation"('God in Search of Man' by Abraham Heschel, page 21)
Faith is not built by ultimate understanding, but through experiencing God's actions in one's life. Jesus taught.....
36 "Teacher, which is the greatest commandment in the Law?" 37 Jesus replied: "Love the Lord your God with all your heart and with all your soul and with all your mind.' 38 This is the first and greatest commandment." (Matthew 22:36-8)
And seeing the result of His actions in the lives of others....
34 "A new command I give you: Love one another. As I have loved you, so you must love one another. 35 By this all men will know that you are my disciples, if you love one another." (John 13:34-5)
This is why we will never truly witness to Jews and Moslems through words only. The Eastern way is to learn from personal experience and the witness of the result of other's personal experience, as reflected through their behaviour. Experiential love however is not an excuse to justify and accept ungodly behaviour. For reverence and sinful living are mutually exclusive concepts.
This is illustrated in the teachings of Paul, who was regarded as a leader of, what we would call, the fundamentalist 'Nazarene Sect', who preached the 'tough stuff' which scared the governor, Felix, one who thought basically with a Greek mindset!
5 "We have found this man to be a troublemaker, stirring up riots among the Jews all over the world. He is a ringleader of the Nazarene sect..... 25 As Paul discoursed on righteousness, self-control and the judgment to come, Felix was afraid and said, "That's enough for now! You may leave. When I find it convenient, I will send for you." (Acts 24:5,25)
If we truly revere God we will humble ourselves in order to let God develop the 'fruit of the Spirit' in our lives...
22 But the fruit of the Spirit is love, joy, peace, patience, kindness, goodness, faithfulness, 23 gentleness and self-control. Against such things there is no law. 24 Those who belong to Christ Jesus have crucified the sinful nature with its passions and desires. 25 Since we live by the Spirit, let us keep in step with the Spirit. (Galatians 5:22-5)
Understanding is helpful, but application, godly.

SOME SPIRITUAL IMPLICATIONS FOR TODAY
1. Discipleship (obedience to God) rates higher than theology (knowledge of God) every time.
2. Our behaviour is more important to God than our understanding.
3. Worship is not singing spiritual songs to God, but rather, a lifestyle of deep reverence of God, 24/7.
4. Our church structure needs to reverse the current infatuation with theological degrees and appointed position, to one of seeking for, and honouring, holiness and righteousness in leadership and people alike.
5. Lord, forgive us, for we have sinned.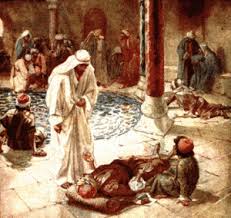 FROM THE WORD
THE WORDS OF JESUS
Matthew the Tax Collector Called(Matthew9:9-13 , Mark 2:13-17, Luke 5:27-31)
"Follow me!"
Jesus was then criticized for mixing with undesirables, while eating at Matthew's house.
"Those who are well don't need a doctor, but sick people do. Go and discover what this means: 'I want mercy, not sacrifice. For I didn't come to call those who do right—I came to call sinners.'"
Jesus Questioned About Not Fasting(Matthew 9:14-17, Mark 2:18-22, Luke 5:33-39)
By John's disciples who did fast.
"Do wedding guests mourn while the bridegroom is with them?" "But the time is coming when the bridegroom will be taken from them, and then they will fast. No one puts a new patch on old clothes,
otherwise it will shrink and make the tear worse. No one puts new wine in old wineskins either, otherwise the wineskins will burst, spilling the wine and ruining the wineskins. No, new wine is put into new wineskins, and both last.
Healing at the Pool (John 5:1-15)
Of the man who could not reach the pool when it 'stirred'.
"Do you want to be healed?"
"Stand up, pick up your mat, and start walking!"
"Look, now you've been healed. So stop sinning or something worse may happen to you."
Find out more about us at.....
(Continued next week)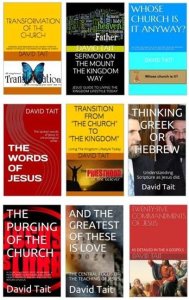 ***NOW***NINE BOOKS ARE AVAILABLE ON AMAZON!!!
9 BOOKS are now available on Amazon (Kindle)!

All are available worldwide for electronic download on Amazon (Kindle) for $US0.99c . Unfortunately there has to be a charge in order to list.

Your support would be appreciated and they could well change your life!
Many more online at https://www.wwj.org.nz/more-free-downloads

They are all found at this link.....
http://www.amazon.com/s/ref=nb_sb_noss?url=search-alias%3Daps&field-keywords=david+tait+books/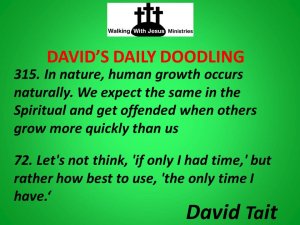 ***DAILY EZINE!*** 'DAVID'S DAILY DOODLINGS' Subscribe Today
Receive one or more of David's sayings in your mailbox each day to inspire, challenge or maybe, amuse. To register today, go down to the bottom of the page link below, click on the subscribe link dd-on@wwj.org.nz (or paste the address in an email yourself and send) Then it's done! If you have an Irish heritage, you will love the background coloring!
Subscription and back issue link is.....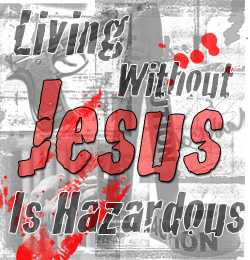 'THE WORDS OF JESUS' REMAIN AVAILABLE FOR PDF DOWNLOAD
Join the many who have downloaded the 'The Words of Jesus'. I am sure you will be blessed by it, as I have been.
One key element here is the setting out in chronological order (as far as it is possible to do so) our Lord's words drawn from all the Gospels, and the elimination of repetition between Gospels.
You may be surprised by the different perspective this presentation gives you both in understanding of His life and ministry, and in achieving a closer relationship with Him.

Download the free PDF here.....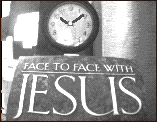 DAVID'S DOODLINGS
A MATTER OF TIME
81. Love and time walk hand in hand.
254. There is never enough time to learn all I should know, but plenty of time to make all the mistakes I should know not to make!
321. Time is like the air we breathe. We don't appreciate it until it runs out!
322. The 'old days' were golden - upon reflection that is!
323. Time makes the heart grow fonder but the memory less reliable.
324. 'What could have been' is the product of time past, 'what can be,' the promise of time to come'.
328. Time and true love are the two luxuries that money can't buy.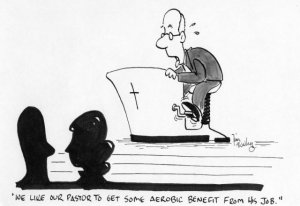 CARTOONS FROM TOON FEVER
Visit the Toon Fever website for more cartoon fun..... http://www.toonfever.com
Check it out at...
TUESDAY TEACHINGS
NEXT WEEK: 'THE RAPTURE' - SATAN'S PLAN OF DECEPTION WITHIN TODAY'S CHURCH .....
.....We will continue with the (many more) Scriptures negating the rapture teachings.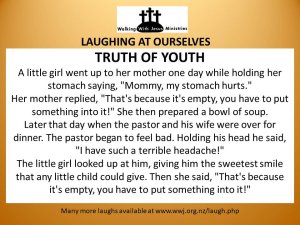 *** ANOTHER DAILY EZINE FROM WWJ!*** 'LAUGHING AT OURSELVES' Subscribe Today
As Christians, if we can't laugh at ourselves, others will! A fun way to start your day. To register today, go down to the bottom of the page link below, click on the subscribe link lao--on@wwj.org.nz (or paste the address in an email yourself and send) Then it's done!

LAUGHING AT OURSELVES
***Blessed are those who can laugh at themselves for they shall never cease to be amused***
302. Get Up For Church! A mother called her son one Sunday morning, to get out of bed and get ready for Church.
He replied "I'm not going."
His mother said "Yes you are going, so get out of that bed!"
The son replied "Give me ONE good reason why I should go."
The Mother said, "I'll give you THREE good reasons...
1. I'm your mother, and I say you're going.
2. You're 40 years old, so old enough to know better.
3. You're the Pastor, so you need to be there."
303. Fund Raising
The crumbling old church building badly needed repairs, so the preacher made an impassioned appeal, looking directly at the richest man in town.
At the end of the message, the rich man stood up and announced, "Pastor, I will contribute $1,000." Just then, plaster fell from the ceiling and struck the rich man on the shoulder. Flicking a speck of white dust from his suit, the rich man calmly announced, "Pastor, I will increase my donation to $5,000." Before he could sit back down, plaster fell on him again. Now covered from head to toe with plaster dust, the rich man grimly said, "Pastor, I will double my last pledge, but that's all I intend to contribute."
As the rich man sat down, a deacon suddenly shouted, "Hit him again, Lord! Hit him again!"
QWIK QWIP: "It isn't that life is short. It's that death is so long!"
304. Always at Work
During the French Revolution, they condemned a priest and an engineer to be executed by the guillotine. The priest asked to be executed face up so he would be looking toward Heaven when he died.
The executioner raised the blade of the guillotine and released it. It came speeding down and suddenly stopped, just inches from the priest's neck. The authorities took this as Divine Intervention and released the priest.
Next, the engineer was placed on the guillotine. He also requested to die facing up, hoping he would be as fortunate as the priest. As the executioner slowly raised the blade of the guillotine, the engineer suddenly exclaimed, "Hey, I see what the problem is..."
Download the book 'Laughing At Ourselves' in PDF format at LAUGHING AT OURSELVES One of the most comprehensive sources of Christian Humour on the Net with 800 sermon fillers for your entertainment and use at ..... https://www.wwj.org.nz/content/wwj18p47.pdf
Or read even more online at.....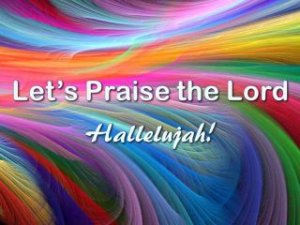 A DAVID MUSING
"You are beautiful beyond description
Too marvellous for words
Too wonderful for comprehension
Like mothing ever seen or heard............"
This is one of my very favourite worship songs.
But when we sing such songs do we truly understand and mea what we are saying, or are they just songs.
I heard the say of the man who didn't sin all week until he went to church and sung on Sundays!
Or maybe we sing......
":I surrender all, I surrender all
All to you my precious sSaviour
I surrender all."
Is that true of you and me?
Do we really surrender all? Very few of us can say 'Yes I do".
Let us be careful when we worship God that we do what we say 24/7. Or don't sing what we aren't prepared to do.
Until next time
His servant and yours
David Tait

Visit us here.....
CHANGING YOUR EMAIL ADDRESS? NEWSLETTER STOPS COMING?
Each week we can lose up to 2% of our readers when they change email addresses without letting us know. Or sometimes, by your server acting strangely and just cutting us off! If you are about to change your address, please advise us of both your old and new addresses here at
enquiries@wwj.org.nz
and we will happily change our records to ensure ongoing delivery. Thanks.
Please also keep our address in your address book, as sometimes servers will automatically delete your address if there is even a one off problem in delivery. If your newsletter doesn't arrive, please let us know and we will reinstate you.
REPRODUCTION OF NEWSLETTER CONTENT
Most weeks we get enquiries about reproducing, in electronic or print form, articles contained in 'PGIM!' We welcome and encourage you to utilize this material. Freely received, freely given. We would ask though, that the source be acknowledged as an encouragement to others to subscribe to this newsletter also.
LINKS
If you would like to link your web site to ours, and ours to yours, please advise us on
links@wwj.org.nz
ABOUT US
WALKING WITH JESUS MINISTRIES is a non-profit, non-denominational, Bible based ministry located in Hastings, New Zealand. A ministry dedicated to developing discipleship, fostering unity amongst God's people to achieve the Great Commission, and in doing so, preparing for Christ's return. It is securely based upon the foundational principles of the Apostles Creed while recognising the wide and rich diversity of beliefs amongst Christians in other areas. In accordance with the Lord's direction, materials produced by the ministry are available, free of charge, to genuine enquirers upon request. The ministry is solely funded by donations, as the Lord provides. A list of materials available (plus some fun!) is obtainable and freely downloadable from our website
wwj.org.nz or by contacting us as follows.

Walking With Jesus Ministries
P O Box 2
Webuye 50205
Kenya

Email: enquiries@wwj.org.nz
Web: wwj.org.nz

Our role is to bless and encourage those in ministry while promoting co-operation and unity of direction amongst the body of Christ, as emphasised 3 times by Jesus in His longest prayer, immediately prior to His arrest and crucifixion. "... so that they may be one as we are one." (John 17:12, 21, 23-4) Our website is currently being developed to encourage your participation one with another, to share resources, and to enable you to promote events and items of interest to the body as a whole - and have a smile while doing it!

For comments upon and contributions to this service, please contact
david@wwj.org.nz
SUBSCRIPTION MANAGEMENT
We would encourage you to share this free service with your friends in ministry. To subscribe yourself please email pgim-on@wwj.org.nz.
If your name has been referred to us by a friend or supporting Ministry or has been obtained from a public Christian Directory or Website, it isn't our wish to burden you with information in which you aren't interested. To remove yourself from this list, please email pgim-off@wwj.org.nz.