A Weekly World Wide Word of Encouragement to those in the Ministry
PRAISE GOD IT'S MONDAY!
A WEEKLY 'WWW (world-wide word) OF ENCOURAGEMENT'
TO THOSE IN MINISTRY
A FREE service, currently connecting with Christian leaders from 3,000 denominations and ministries, in 70 countries.

Issue No: 524 Published: 07 Nov 2011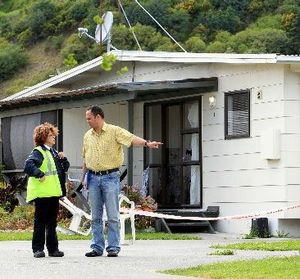 NEWSPAPER REPORT: Arrest following vicious Napier home invasion
ROGER MORONEY | Wednesday, November 2, 2011 8:28
A man being sought in connection to a vicious home invasion attack on an elderly couple in Ahuriri on Monday night has handed himself in to police.
Napier CIB Detective Glen Burrell said 49-year-old Kurt Taylor, who was known to the couple, walked into the Napier Police Station around 1pm yesterday, identified himself, and was accordingly arrested and charged with wounding
with intent to cause grievous bodily harm.
It is understood he was taken to the station by his partner - a legal representative arrived a short time later.
He was held in custody on the wounding charge although further charges were likely. He is scheduled to appear in the Napier District Court today.
He had been identified at the scene of the incident at the Bull St property which left a man in his 60s with a fractured skull and lacerations.
The man's wife was also injured but had been discharged from hospital after receiving treatment.
Mr Burrell said the injured man had left hospital yesterday and was recovering with family.
``It is a testament to his character _especially after having seen his injuries,'' Mr Burrell said, adding that the house where the attack took place revealed the violence which had been unleashed.
Apart from smashed glass doors and windows the interior had been left in a ``horrific'' state, Mr Burrell said.
Photo: L-R Scene guard and a Napier detective at a Bull Street property in Ahuriri Napier, where a serious home invasion took place on Monday night. Photographer: Paul Taylor
JUST A CENTIMETRE FROM HEAVEN!
Around 8.30pm last Monday night, Kathy and I were sitting in our lounge, watching TV and discussing the attempted arrest of our volunteer truck driver for theft, 2 hours earlier. He wasn't at home when the police went to his house to arrest him.
There was a knock on our door, which I (foolishly!) opened, thinking it was a neighbour coming to use our phone.
Kurt, our to be arrested driver, asked why the Police had visited his home and proceeded to hit me on the head with a baseball bat sized implement with a sharp edge. I fought back and after several blows managed to escape and run down the drive. Kurt chased me. Kathy followed screaming. Kurt realised he could not catch me, for I was literally running to save my life! He turned back and grabbed Kathy, pulling her to the ground, beating her on her back. Her screaming intensified. I returned. Kurt saw me, let Kathy go, and chased me again. A neighbour finally let Kathy inside and her screaming stopped. I ran, hid behind a neighbour's fence and rang the Police on my cellphone. Kurt returned to the house and smashed windows, TV, glass bowls, etc., before driving off.
I then returned and found Kathy at the neighbours. In all, perhaps 2 minutes of hell, was over. The Police arrived. I showed them through our unit, my clothes covered with blood streaming from several head wounds. I felt no pain. The ambulance arrived. I thought they might take us to the local medical centre for a bit of a cleanup! Not so! Both of us out to the hospital! My first ever ride in an ambulance. Into separate rooms at ED. Just like the movies!
The doctor, who over the next 5 hours, proceeded to patch me up was from Dallas, Texas, USA, on a short term secondment to our local hospital, here in Hastings, New Zealand. Sadly for America, but good for me, he was more used to treating wounds caused by such incidents. 4 mls of morphine. He found 3 cuts in my head and 1 on my arm. An hour later he also realised I had a fractured skull. Things got more serious. A CT scan. A great result! Only the first layer of the skull had been peeled back in an angled blow. Had the blow been straight down, a centimetre deeper, I would have been dead. Thank you Lord for your protection. Local anesthetic was placed round each wound before fixing it up. I felt little pain, then, or now. Must have a thick skull! The doctor and I talked throughout. A pleasant conversation. Kathy came and saw me at 11.30 and was discharged - to my great relief! Around 2.30am it was all over. Patched up and in a hospital bed for the night.
What an unbelievable 6 hours! From watching TV to fighting for one's life! Proves we never know when our time will come. For Kathy was battered and I, 'just a centimetre from heaven'!
THE POWER OF FORGIVENESS
As Kathy and I were being driven to the hospital in the ambulance we determined to forgive Kurt for what he had done to us.
The result has been amazing! We have been at peace ever since. We have been the ones comforting others! Faith in action! Yes, Jesus was right! FORGIVENESS WORKS!
Thank you Lord!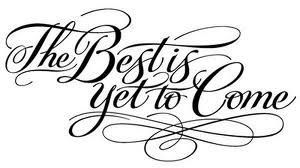 THE AFTERS
For a few days you work on adrenaline! Police, insurance, visitors, victims support, and more......
KATHY: Kathy has had pain from the heavy bruising she suffered. Her amazing stoicism in times of difficulty - and Panadol - have helped her be a wonderful witness to those we have met. The physical pain has now eased, almost gone.
DAVID: Unbelievably, I have experienced little pain. PTL! Will get my stitches out from my 3 cuts on the head and 1 on my arm, later in the week. No permanent damage. My watch stopped my wrist being cut and more damage being done! Incredible! Lost a little hair, cut off by the cosh, but it will grow again.
US BOTH: We are now feeling jaded at times, and get tired, particularly later in the day. Just taking it a little easy - easy for us, anyway!
THE BENEFITS: Surprisingly it has been like being at one's own funeral! All the nice things people save until then to say, they are saying to us now! It is wonderful! And we get to enjoy all the flowers we have been sent too! As flower growers earlier in life, this has been special. And we have supported the flower industry, in a small, indirect way too! (LOL)
THE DOWNSIDES: Other than the obvious, the 2 things that have upset us have been being described as 'old' (which, of course, we are not! (LOL!)) and 'traumatised', which thanks to the Lord's grace, through the power of forgiveness, we haven't been. (PTL)
THE FUTURE: Obviously, our time has not yet come. The Lord has more for us to do before we finally go to join Him. May we not miss the mark and use the time we have been given to fulfill His will for the remainder of our lives.
As our good friend, Rodney Francis says.....
"THE BEST IS YET TO COME."
PS: A friend rang us to ask how we 'really are' after seeing a small item I posted on our Facebook page. The above is how we really are! Thanks to the Lord's grace and protection. Thank you so much Lord, from the bottom of our hearts.
SUBSCRIPTION MANAGEMENT
We would encourage you to share this free service with your friends in ministry. To subscribe yourself please email pgim-on@wwj.org.nz.
If your name has been referred to us by a friend or supporting Ministry or has been obtained from a public Christian Directory or Website, it isn't our wish to burden you with information in which you aren't interested. To remove yourself from this list, please email pgim-off@wwj.org.nz.