A Weekly World Wide Word of Encouragement to those in the Ministry
PRAISE GOD IT'S MONDAY!
A WEEKLY 'WWW (world-wide word) OF ENCOURAGEMENT'
TO THOSE IN MINISTRY
A FREE service, currently connecting with Christian leaders from 3,000 denominations and ministries, in 70 countries.

Issue No: 929 Published: 12 Aug 2019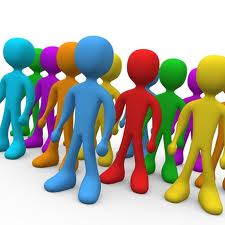 THINKING GREEK OR HEBREW?
COMMUNITY v INDIVIDUAL
Greek (Western)
The Greek focus is on the individual.
Let's face it, in our society, 'I' is the most important letter in the alphabet! 'What's in it for me?'
In the church too, our focus is on what Jesus will do for us...... Jesus loves you. (true) 'Jesus saves' you. (true) Jesus will make you happy. (not true) Onward to the ultimate 'I'..... Jesus will make you rich! (not true) For our natural mind is focused on 'taking', not giving.

Eastern (Hebrew)
The Hebrew focus, on the other hand, is on the community in relationship with God.
This is the pattern of the Old Testament, with God choosing to work firstly through the families of the Patriarchs (Abraham, Isaac, Jacob, etc).....
8 The child grew and was weaned, and on the day Isaac was weaned Abraham held a great feast. 9 But Sarah saw that the son whom Hagar the Egyptian had borne to Abraham was mocking, 10 and she said to Abraham, "Get rid of that slave woman and her son, for that slave woman's son will never share in the inheritance with my son Isaac." 11 The matter distressed Abraham greatly because it concerned his son. 12 But God said to him, "Do not be so distressed about the boy and your maidservant. Listen to whatever Sarah tells you, because it is through Isaac that your offspring will be reckoned. 13 I will make the son of the maidservant into a nation also, because he is your offspring." (Genesis 21:8-13)
We find this difficult to understand and accept, but the interests of the community, of the continuation of the godly line, was put ahead of the interests of the individual. Ironically, the rejected Esau then became the spiritual root of today's Muslim faith!
This sense of community continued through the chequered history of the nation of Israel, where effectively, the King represented the people before God, either for good or for evil.....
19 Amon was twenty-two years old when he became king, and he reigned in Jerusalem two years. His mother's name was Meshullemeth daughter of Haruz; she was from Jotbah. 20 He did evil in the eyes of the LORD, as his father Manasseh had done. 21 He walked in all the ways of his father; he worshiped the idols his father had worshiped, and bowed down to them. 22 He forsook the LORD, the God of his fathers, and did not walk in the way of the LORD..... 26 He was buried in his grave in the garden of Uzza. And Josiah his son succeeded him as king. 1 Josiah was eight years old when he became king, and he reigned in Jerusalem thirty-one years. His mother's name was Jedidah daughter of Adaiah; she was from Bozkath. 2 He did what was right in the eyes of the LORD and walked in all the ways of his father David, not turning aside to the right or to the left. (2 Kings 21:19-22, 26-22:2)
Moving on to New Testament times, it is easy now to understand the confusion of Nicodemus, a celebrated elder, who naturally thought the spiritual state of the nation was in the ruling council's hands. Then Jesus turned this world on its head by proclaiming that salvation was now a personal choice.....
Now there was a man of the Pharisees named Nicodemus, a member of the Jewish ruling council. 2 He came to Jesus at night and said, "Rabbi, we know you are a teacher who has come from God. For no one could perform the miraculous signs you are doing if God were not with him." 3 In reply Jesus declared, "I tell you the truth, no one can see the kingdom of God unless he is born again." 4 "How can a man be born when he is old?" Nicodemus asked. "Surely he cannot enter a second time into his mother's womb to be born!" 5 Jesus answered, "I tell you the truth, no one can enter the kingdom of God unless he is born of water and the Spirit. 6 Flesh gives birth to flesh, but the Spirit gives birth to spirit. 7 You should not be surprised at my saying, 'You must be born again.' 8 The wind blows wherever it pleases. You hear its sound, but you cannot tell where it comes from or where it is going. So it is with everyone born of the Spirit." 9 "How can this be?" Nicodemus asked. 10 "You are Israel's teacher," said Jesus, "and do you not understand these things? 11 I tell you the truth, we speak of what we know, and we testify to what we have seen, but still you people do not accept our testimony. 12 I have spoken to you of earthly things and you do not believe; how then will you believe if I speak of heavenly things? 13 No one has ever gone into heaven except the one who came from heaven—the Son of Man. 14 Just as Moses lifted up the snake in the desert, so the Son of Man must be lifted up, 15 that everyone who believes in him may have eternal life. 16 "For God so loved the world that he gave his one and only Son, that whoever believes in him shall not perish but have eternal life. 17 For God did not send his Son into the world to condemn the world, but to save the world through him. 18 Whoever believes in him is not condemned, but whoever does not believe stands condemned already because he has not believed in the name of God's one and only Son. (John 3:1-18)
However, the sense of community was not lost in the early church, where the good of the group as a whole was put ahead of the interests of the individual.....
The Believers Share Their Possessions
32 All the believers were one in heart and mind. No one claimed that any of his possessions was his own, but they shared everything they had. 33 With great power the apostles continued to testify to the resurrection of the Lord Jesus, and much grace was upon them all. 34 There were no needy persons among them. For from time to time those who owned lands or houses sold them, brought the money from the sales 35 and put it at the apostles' feet, and it was distributed to anyone as he had need. (Acts 4:32-5)
Jesus would have approved.

SOME SPIRITUAL IMPLICATIONS FOR TODAY
While salvation is now a personal decision, our ongoing community response is to be one of giving rather than taking.....
3 To love him with all your heart, with all your understanding and with all your strength, and to love your neighbor as yourself is more important than all burnt offerings and sacrifices." (Mark 12:33)
2. 'Community' is focused on caring and sharing, of putting other's needs ahead of our own.
3. Religious form is superfluous. It is how we live in our community that truly reflects the genuineness of our salvation.
(To be continued next week.)
Acknowledgement: http://www.followtherabbi.com

Find out more about us at.....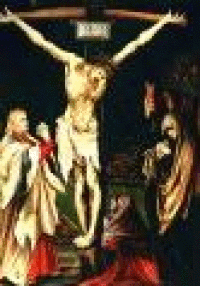 FROM THE WORD
THE WORDS OF JESUS
May we hear what the Lord is saying to us.....
Jesus Before Pilate (Matthew 27:11-14, Mark 15:1-15, Luke 23:1-7, John 18:29-38)
Asking if Jesus is the 'King of the Jews'.
"Did you think of this question yourself, or did others talk to you about me?"
"My kingdom is not of this world. If it was of this world, my subjects would fight to keep me from being handed over to the Jews. But my kingdom is not from here."
"You say that I'm a king," "The reason why I was born and I came to the world was to give evidence for the truth. All those who accept the truth pay attention to what I say."
Pilate Questions Jesus Again (John 19:8-11)
Trying to release Him.
"You would have no power over me unless it had been given to you from above," "Therefore the one who handed me over to you is guilty of the greater sin."
Before the Crucifixion (Luke 23:27-32)
Jesus speaking to weeping women.
"Daughters of Jerusalem, don't weep for me. Weep for yourselves and your children. For the time is coming when they'll say, 'Happy are those who are childless, and those who never had babies, and those who never nursed them.' They'll say to the mountains, 'Fall down on us,' and to the hills, 'Cover us.' For if they do this to wood that is new, what will happen when it's dried out?"
The Crucifixion (Matthew27:32-55, Mark 15:21-41, Luke 23:33-49, John 9:18-37)
To the Romans and Jews.
"Father, please forgive them, for they don't know what they're doing."
To the thief who repented.
"I promise you today you will be with me in paradise."
To Mary and John
"Mother, this is your son." "This is your mother."
Approaching death.
"Eli, Eli, lama sabachthani?" (which means, "My God, my God, why have you abandoned me?")
"I'm thirsty." "It's finished!"
"Father, I place my spirit in your hands."
(Continued next week)
Download the complete 'Words of Jesus' here.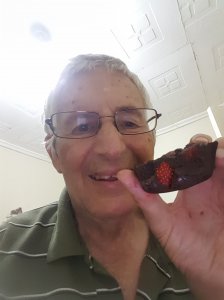 ***NEW*** A MUZUNGU'S (White Man's) THOUGHT
Every society, every culture, has its upsides and downsides.
Shifting to Kenya from New Zealand 2 years ago has been a classic opportunity to experience the reality of this.
From a bustling, relatively programmed way of life, where most things work most of the time, to a laid back culture where 'tomorrow' means sometime in the future and where there is an acceptance that many things don't work as they should. From an economically developed country to one that is gradually adapting to the challenges that economic growth brings, with its accompanying social upheaval.
As you would expect, there are pluses and minuses in both cultures.
A friend from New Zealand who has recently visited us is missing the peace of Kenyan village life as she continues her trip in Europe. We come from a society where time is of the essence to one where time does not have the same value. From bustling to laid back.
The issue here is not whether one society is better than another, but that all societies are different.
Coming into the Kenyan culture, where we are the minority, we have to adapt to local ways, while suggesting some changes that we believe may help the people.
Those who are different to ourselves are, in our human nature, looked upon with suspicion, wherever we are in the world.
We need to become more tolerant to others, particularly in this day and age where people travel so easily, and cultural clashes are more frequent.
It is not a racial question of black, white or brown. It is simply appreciating and understanding people who are different to us.
It is through our tolerance and understanding, that the world can become a better place for all.
Shukrani
(Thank You)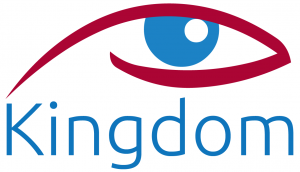 OUR AFRICAN EXPERIENCE
FOR MORE DETAILED AND REGULAR UPDATES, VISIT OUR FACEBOOK PAGE
AN EYE 4 Africa - https://www.facebook.com/aneye4africa/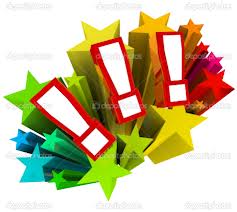 A QUIET WEEK
Too quiet - as we wait, wait, wait!!
So let's take a week off from happenings at Kingdom.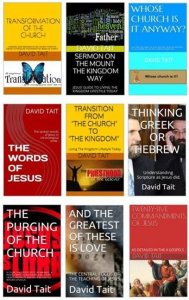 ***NOW***NINE BOOKS ARE AVAILABLE ON AMAZON!!!
9 BOOKS are now available on Amazon (Kindle)!

All are available worldwide for electronic download on Amazon (Kindle) for $US0.99c . Unfortunately there has to be a charge in order to list.

Your support would be appreciated and they could well change your life!

They are all found at this link.....
http://www.amazon.com/s/ref=nb_sb_noss?url=search-alias%3Daps&field-keywords=david+tait+books/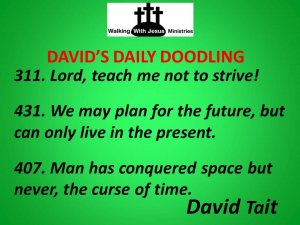 ***DAILY EZINE!*** 'DAVID'S DAILY DOODLINGS' Subscribe Today
Receive one of David's sayings in your mailbox each day to inspire, challenge or maybe, amuse. To register today, go down to the bottom of the page link below, click on the subscribe link dd-on@wwj.org.nz (or paste the address in an email yourself and send) Then it's done! If you have an Irish heritage, you will love the background coloring!
Subscription and back issue link is.....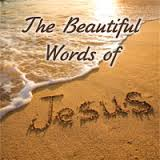 'THE WORDS OF JESUS' REMAIN AVAILABLE FOR PDF DOWNLOAD
Join the many who have downloaded the 'The Words of Jesus'. I am sure you will be blessed by it, as I have been.

One key element here is the setting out in chronological order (as far as it is possible to do so) our Lord's words drawn from all the Gospels, and the elimination of repetition between Gospels.

You may be surprised by the different perspective this presentation gives you both in understanding of His life and ministry, and in achieving a closer relationship with Him.

Download the free PDF here.....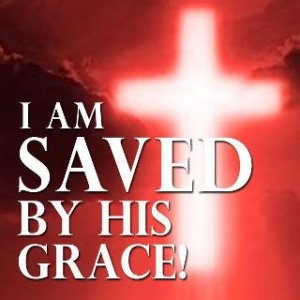 DAVID'S DOODLINGS
GRACE
846. When I show grace, Jesus can be seen in me.

847. Hurts + Grace = Victory

848. 'Love and grace, go together like a horse and carriage' - in marriage! (With apologies to 'The Sound of Music')

849. An ounce of grace yields tons of love.

850. Grace is like a bumblebees flight. We can't explain how it works, but it does!

851. To grow in grace is to grow in God.

852. God smiles when we give His grace away to others. For He has an endless supply.

853. Grace binds hurts.

854. 'Grace' is God's gift to us, 'love', ours to Him in return.

855. The cross of Jesus is the ultimate example of God's grace and love to us.

1307. Grace is God's love embedded in us.
Please feel free to quote these quotes. Acknowledgement of David Tait as the author would be appreciated. There are now over 1300 David sayings for you to view at ...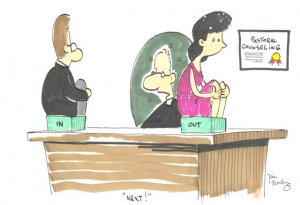 CARTOONS FROM TOON FEVER
Visit the Toon Fever website for more cartoon fun..... http://www.toonfever.com

Check it out at...

TUESDAY TEACHINGS
THIS WEEK: 25 SPECIFIC COMMANDMENTS OF JESUS

continues with commandments related to 'Living the Christian Life.'
*** ANOTHER DAILY EZINE FROM WWJ!*** 'LAUGHING AT OURSELVES' Subscribe Today
As Christians, if we can't laugh at ourselves, others will! A fun way to start your day. To register today, go down to the bottom of the page link below, click on the subscribe link lao--on@wwj.org.nz (or paste the address in an email yourself and send) Then it's done!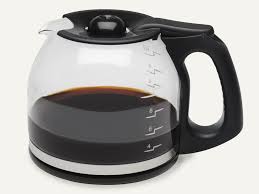 LAUGHING AT OURSELVES
***Blessed are those who can laugh at themselves for they shall never cease to be amused***
*** Those who can't laugh at themselves leave the job to others. ***
299. Heaven and Hell - The Real Difference
A man spoke with the Lord about heaven and hell. The Lord said to the man, "Come, I will show you hell." They entered a room where a group of people sat around a huge pot of stew. Everyone was famished, desperate and starving. Each held a spoon that reached the pot, but each spoon had a handle so much longer than their own arm that it could not be used to get the stew into their own mouths. The suffering was terrible.
"Come, now I will show you heaven," the Lord said after a while. They entered another room, identical to the first - the pot of stew, the group of people, the same long-handled spoons. But there everyone was happy and well-nourished.
"I don't understand," said the man. "Why are they happy here when they were miserable in the other room and everything was the same?"
The Lord smiled, "Ah, it is simple," he said. "Here they have learned to feed each other."
By Ann Landers
QWIK QWIP: " I was thinking about how people seem to read the Bible a whole lot more as they get older. Then it dawned on me. They were cramming for their finals."
300. Sleeping In
Pastor to Parishioner: "Will I see you in church tomorrow?"
Parishioner: "I expect to be there Reverend, but I've been sleeping in on Sunday mornings."
Pastor: "Oh, really? How late have you been sleeping in?"
Parishioner: "That all depends on the length of your sermon."
301. A Matter of Priority
Jerry was walking along the street, when he passed by a Catholic Church and noticed smoke pouring out of the building. Jerry ran inside, and yelled to the Priest, "Father, Father!! Your Church is on Fire!" The Priest grabbed the New Testament, and ran out.
A little farther up the road, Jerry was passing a Jewish Synagogue. Smoke was pouring out of the building. Jerry ran inside. "Rabbi, Rabbi!! Your building is on fire!", he cried. The Rabbi grabbed the Old Testament and ran out.
A little farther down, Jerry came to a liberal church. It too was on fire. Jerry rushed inside. "Minister, Minister!" yelled Jerry, "Your Church is on fire!" The minister grabbed the coffee-pot and ran out.
302. Get Up For Church!
A mother called her son one Sunday morning, to get out of bed and get ready for Church.
He replied "I'm not going."
His mother said "Yes you are going, so get out of that bed!"
The son replied "Give me ONE good reason why I should go."
The Mother said, "I'll give you THREE good reasons...
1. I'm your mother, and I say you're going.
2. You're 40 years old, so old enough to know better.
3. You're the Pastor, so you need to be there."
Download the book 'Laughing At Ourselves' in PDF format at LAUGHING AT OURSELVES One of the most comprehensive sources of Christian Humour on the Net with 800 sermon fillers for your entertainment and use at ..... https://www.wwj.org.nz/content/wwj18p47.pdf
Or read them all online at.....

A DAVID MUSING
T..............I..............M..............E!!!!!!!!!!!!!!!!!!!!!!!!!!!!!!!!!!!!!!!!!!!!!!!!!!!!!!!!!!!!!!!!!!!!!!!!!!
Here in Kenya time is flexible, to say the least!
Appointments? More an indication that you will come some at some time during the day.
Decisions to be made? Tomorrow.
Bureaucracy cleared? This month, or next, or.......
Here in the village the pace of life is slow.
Just as in the rest of the world, as you move to the bigger cities, life speeds up, even if the bureaucracy doesn't.
The question arises, which is best? The peaceful life of the country, or the busy life of the big city.
I am sure that the answer is somewhere in between. Mankind generally, particularly since the Industrial Revolution, has not been able to find a balance.
Those who have, I suggest, are more content with their lives. For time is so important in all our lives. For one day it runs out!
How do you handle time?
Until next week.....
MAY GOD BLESS YOU AND YOU BLESS GOD
His servant and yours
David Tait

Visit us here.....
REPRODUCTION OF NEWSLETTER CONTENT
Most weeks we get enquiries about reproducing, in electronic or print form, articles contained in 'PGIM!' We welcome and encourage you to utilize this material. Freely received, freely given. We would ask though, that the source be acknowledged as an encouragement to others to subscribe to this newsletter also.
CHANGING YOUR EMAIL ADDRESS? NEWSLETTER STOPS COMING?
Each week we can lose up to 2% of our readers when they change email addresses without letting us know. Or sometimes, by your server acting strangely and just cutting us off! If you are about to change your address, please advise us of both your old and new addresses here at
enquiries@wwj.org.nz
and we will happily change our records to ensure ongoing delivery. Thanks.
Please also keep our address in your address book, as sometimes servers will automatically delete your address if there is even a one off problem in delivery. If your newsletter doesn't arrive, please let us know and we will reinstate you.
LINKS
If you would like to link your web site to ours, and ours to yours, please advise us on
links@wwj.org.nz
ABOUT US
WALKING WITH JESUS MINISTRIES is a non-profit, non-denominational, Bible based ministry located in Hastings, New Zealand. A ministry dedicated to developing discipleship, fostering unity amongst God's people to achieve the Great Commission, and in doing so, preparing for Christ's return. It is securely based upon the foundational principles of the Apostles Creed while recognising the wide and rich diversity of beliefs amongst Christians in other areas. In accordance with the Lord's direction, materials produced by the ministry are available, free of charge, to genuine enquirers upon request. The ministry is solely funded by donations, as the Lord provides. A list of materials available (plus some fun!) is obtainable and freely downloadable from our website
wwj.org.nz
or by contacting us as follows.
Walking With Jesus Ministries
7 Bull Street
Ahuriri
Napier
New Zealand
Phone: (06) 835 0567 International (+64) 6 835 0567
Email:
enquiries@wwj.org.nz
Web:
wwj.org.nz
Our role is to bless and encourage those in ministry while promoting co-operation and unity of direction amongst the body of Christ, as emphasised 3 times by Jesus in His longest prayer, immediately prior to His arrest and crucifixion. "... so that they may be one as we are one." (John 17:12, 21, 23-4) Our website is currently being developed to encourage your participation one with another, to share resources, and to enable you to promote events and items of interest to the body as a whole - and have a smile while doing it!
For comments upon and contributions to this service, please contact
david@wwj.org.nz
SUBSCRIPTION MANAGEMENT
We would encourage you to share this free service with your friends in ministry. To subscribe yourself please email pgim-on@wwj.org.nz.
If your name has been referred to us by a friend or supporting Ministry or has been obtained from a public Christian Directory or Website, it isn't our wish to burden you with information in which you aren't interested. To remove yourself from this list, please email pgim-off@wwj.org.nz.