A Weekly World Wide Word of Encouragement to those in the Ministry
PRAISE GOD IT'S MONDAY!
A WEEKLY 'WWW (world-wide word) OF ENCOURAGEMENT'
TO THOSE IN MINISTRY
A FREE service, currently connecting with Christian leaders from 3,000 denominations and ministries, in 70 countries.

Issue No: 1030 Published: 12 Jul 2021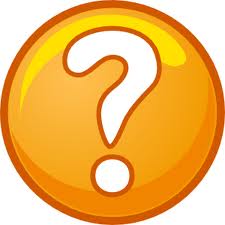 PLEASE READ 'A DAVID MUSING' ON 'A PASSIVE OR PARTICIPATORY "CHURCH"?'
Something for all of us to think about! Please take time to read A DAVID MUSING
Thanks
David
THINKING GREEK OR HEBREW
SUMMARY
4. ACTIONS SPEAK LOUDER THAN WORDS - THE CALL TO HOLINESS
Again, I have learned that a huge deterrent to both Jews and Muslims coming to Jesus is us! What an indictment!
Why is this?
For we talk about Jesus but we don't live like Him. It is worth repeating again and again that, if we wish to see Jews and Moslems come to Christ, they first need to see the Christ in us. For, in their cultures, actions speak louder than words.
The Bible primarily refers to godly living as attaining holiness. While there are other words used, such as righteousness and sanctification, enacting the principles of holiness puts us on the right track.
We are commanded to holy living.....
Be Holy
13 Therefore, prepare your minds for action; be self-controlled; set your hope fully on the grace to be given you when Jesus Christ is revealed. 14 As obedient children, do not conform to the evil desires you had when you lived in ignorance. 15 But just as he who called you is holy, so be holy in all you do; 16 for it is written: "Be holy, because I am holy." (1 Peter 1:13-16)
The following extract is headed 'Rules For Holy Living' and basically sums up the New testament, indeed the whole Bible.....
12 Therefore, as God's chosen people, holy and dearly loved, clothe yourselves with compassion, kindness, humility, gentleness and patience. 13 Bear with each other and forgive whatever grievances you may have against one another. Forgive as the Lord forgave you. 14 And over all these virtues put on love, which binds them all together in perfect unity. 15 Let the peace of Christ rule in your hearts, since as members of one body you were called to peace. And be thankful. 16 Let the word of Christ dwell in you richly as you teach and admonish one another with all wisdom, and as you sing psalms, hymns and spiritual songs with gratitude in your hearts to God. 17 And whatever you do, whether in word or deed, do it all in the name of the Lord Jesus, giving thanks to God the Father through him. (Colossians 1:13-17)
The reality is, the Bible is a handbook on Holy Living, setting out its principles and detailing the experiences of people, great and small, as they sought to apply the principles to their daily lives. The Bible is a guide to living our lives, day by day, of walking with Jesus. We can share in the trials, tribulations and victories of the men and women whose real life stories are included.....
The Stoning of Stephen
54 When they heard this, they were furious and gnashed their teeth at him. 55 But Stephen, full of the Holy Spirit, looked up to heaven and saw the glory of God, and Jesus standing at the right hand of God. 56 "Look," he said, "I see heaven open and the Son of Man standing at the right hand of God." 57 At this they covered their ears and, yelling at the top of their voices, they all rushed at him, 58 dragged him out of the city and began to stone him. Meanwhile, the witnesses laid their clothes at the feet of a young man named Saul. 59 While they were stoning him, Stephen prayed, "Lord Jesus, receive my spirit." 60 Then he fell on his knees and cried out, "Lord, do not hold this sin against them." When he had said this, he fell asleep. (Acts 7:54-60)
And we can learn principles to live by given through revelation to the writers by the inspiration of the Holy Spirit.....
10 Our fathers disciplined us for a little while as they thought best; but God disciplines us for our good, that we may share in his holiness. (Hebrews 12:10)
Indeed the Bible is known as the Holy Scriptures.....
2 the gospel he promised beforehand through his prophets in the Holy Scriptures 3 regarding his Son, who as to his human nature was a descendant of David, 4 and who through the Spirit of holiness was declared with power to be the Son of God by his resurrection from the dead: Jesus Christ our Lord. (Romans 1:2-4)
If we disobey the manual we won't see the Lord!.....
14 Make every effort to live in peace with all men and to be holy; without holiness no one will see the Lord. (Hebrews 12:14)
Sadly, we have taken this 'manual of life experience and instruction' and turned it into worthless theoretical theologies upon which no two people can agree, which split and divide, devoid of the power necessary to change lives.
May we get back to basics today.
(Continues next week)
Acknowledgements: http://www.followtherabbi.com and http://hethathasanear.com and http://www.wildbranch.org
See more about us at.....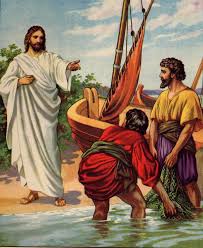 FROM THE WORD
THE WORDS OF JESUS
May we hear what the Lord is saying to us.....
The Young Jesus at the Temple (Luke 2:41-52)
To His parents looking for Him, Jesus said.
"Why is it that you were looking for me?" "Didn't you know I should be here in my father's house?"
John Baptizes Jesus (Matthew3:13-17, Mark 1:9-11, Luke 3:21-3, John 1:33-4)
John protests.
"Please do so, because it's good for us to do what God says is right,"
Temptation of Jesus(Matthew 4:1-11, Mark 1:12-13, Luke 4:1-13)
By satan in the desert.
"As Scripture says, 'Human beings do not live by only eating bread, but by every word that comes from the mouth of God."
"As Scripture also says, 'You shall not tempt the Lord your God.'"
"Go away, Satan!" said Jesus. "As Scripture says, 'You shall worship the Lord your God and serve him, and him alone.'"
Calling the First Disciples(Matthew 4:18-22, Mark 1:16-20, Luke 5:1-11, John 1:35-42)
James and John.
"Go out into deeper water, and let down your nets for a catch."
"Don't be afraid," "From now on you'll be fishing for people!"
Then Simon Peter.
"What are you looking for?"
"Come and see,"
"You are Simon, son of John. But now you will be called Cephas.
Calling Philip and Nathanael (John 1:43-50)
The next day. Calling Philip first.
"Follow me."
Then Nathanael.
"Look, here's a true Israelite! There's nothing false about him."
"I saw you there under the fig tree, before Philip called you,"
"You believe this just because I told you I saw you under the fig tree?" "You'll get to see much more than that!" "I tell you the truth, you will all see heaven open, and the angels of God going up and down on the Son of man."
(Continues next week)
Download the complete 'Words of Jesus' here.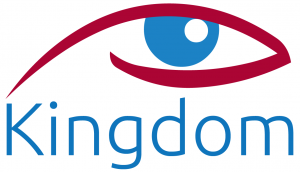 OUR AFRICAN EXPERIENCE
FOR MORE DETAILED AND REGULAR UPDATES, VISIT OUR FACEBOOK PAGE
AN EYE 4 Africa - https://www.facebook.com/aneye4africa/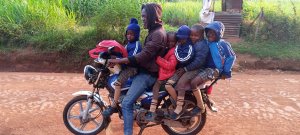 HI HO, HI HO, ITS OFF TO SCHOOL WE GO!
What a cute picture!
Travelling efficiency! 5 passengers and the driver.
I took this photo when I went over to our local shop, and these kids were loaded to go off to school.
Real Cute!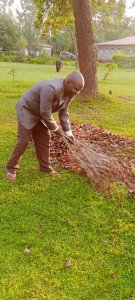 YOU IMPROVISE!
No rake so you find a branch or two with plenty of twigs and away you go!
actually, more effective than a leaf rake!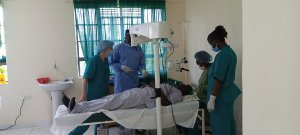 CATARACT OPERATIONS CONTINUE.....
.....but poverty is reducing the numbers.
Increased Government charges (forced upon the country by IMF lenders), covid, witha 7pm to 4am lockdown, school fees and hunger while waiting for the maize to ripen before harvest, are creating many hardships for people, and the villagers in particular.
Meaning, of course, there is no money left for cataract surgery.
The situation should resolve itself from September
Many challenges here!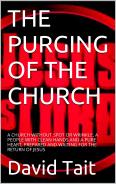 BOOK OF THE WEEK
THE PURGING OF THE CHURCH
The Lord led me to go back to a sermon/prophecy received in a group mailing, and filed, some time ago. It was by David Wilkerson.
David was the founding pastor of Times Square Church in New York City. He was called to New York in 1958 to minister to gang members and drug addicts, as told in the best selling book, The Cross and The Switchblade.
After the introduction, he gave 11 bullet points about THE GLORIOUS FUTURE JUST AHEAD. As the Lord led, I have I have expanded on those challenging but inspiring aspects.
Let us begin.....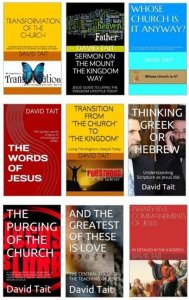 ***NOW***NINE BOOKS ARE AVAILABLE ON AMAZON!!!
9 BOOKS are now available on Amazon (Kindle)!

All are available worldwide for electronic download on Amazon (Kindle) for $US0.99c . Unfortunately there has to be a charge in order to list.

Your support would be appreciated and they could well change your life!

They are all found at this link.....
http://www.amazon.com/s/ref=nb_sb_noss?url=search-alias%3Daps&field-keywords=david+tait+books/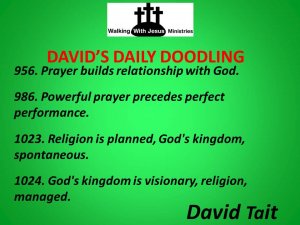 ***DAILY EZINE!*** 'DAVID'S DAILY DOODLINGS' Subscribe Today
Receive one of David's sayings in your mailbox each day to inspire, challenge or maybe, amuse. To register today, go down to the bottom of the page link below, click on the subscribe link dd-on@wwj.org.nz (or paste the address in an email yourself and send) Then it's done! If you have an Irish heritage, you will love the background coloring!
Subscription and back issue link is.....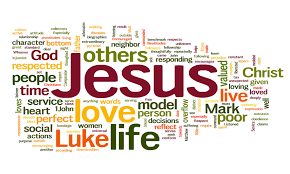 'THE WORDS OF JESUS' REMAIN AVAILABLE FOR PDF DOWNLOAD
Join the many who have downloaded the 'The Words of Jesus'. I am sure you will be blessed by it, as I have been.

One key element here is the setting out in chronological order (as far as it is possible to do so) our Lord's words drawn from all the Gospels, and the elimination of repetition between Gospels.

You may be surprised by the different perspective this presentation gives you both in understanding of His life and ministry, and in achieving a closer relationship with Him.

Download the free PDF here.....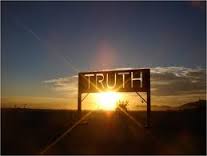 DAVID'S DOODLINGS
TRUTH AND KNOWLEDGE
474. Faith grows through a conviction of the truth rather than in the understanding of knowledge.
475. Knowledge enhances a faith already secure in the truth.
476. God's truth is constant, but knowledge is defined by our circumstances.
477. God's truth is progressively revealed to those with a heart willing to embrace it.
478. Faith is built by embracing God's truth, enabling further truths to be revealed.
479. Faith and truth are heavenly lovers.
480. Faith and truth is a marriage made in heaven.
481. Genuine faith revels in godly truth, but human faith is dependent upon earthly knowledge.
482. It is so easy to be beguiled by the complexity of knowledge when seeking the simplicity of true faith.
Please feel free to quote these quotes. Acknowledgment of David Tait as the author would be appreciated. There are now over 1300 David sayings for you to view at ...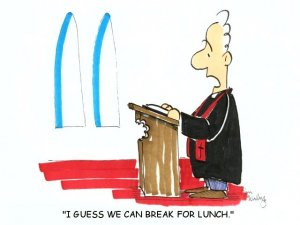 CARTOONS FROM TOON FEVER
Visit the Toon Fever website for more cartoon fun..... http://www.toonfever.com
Check it out at...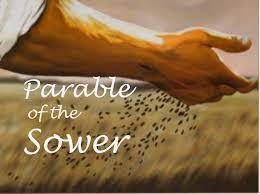 TUESDAY TEACHINGS
THIS WEEK: THE PARABLE OF THE SOWER continues.....
As we start our consideration of the parable itself.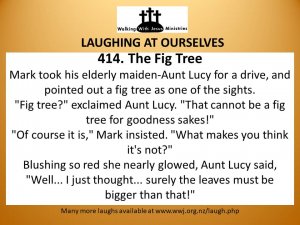 *** ANOTHER DAILY EZINE FROM WWJ!*** 'LAUGHING AT OURSELVES' Subscribe Today
As Christians, if we can't laugh at ourselves, others will! A fun way to start your day. To register today, go down to the bottom of the page link below, click on the subscribe link lao--on@wwj.org.nz (or paste the address in an email yourself and send) Then it's done!
https://www.wwj.org.nz/laughing-at-ourselves-ezine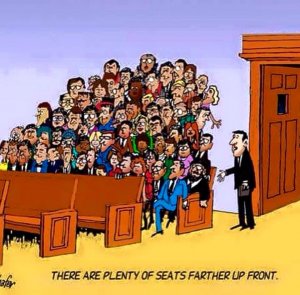 LAUGHING AT OURSELVES
***Blessed are those who can laugh at themselves for they shall never cease to be amused***
*** Those who can't laugh at themselves leave the job to others. ***
73. Honest Hymns
The way we might sing some well-known hymns if we were being honest!
- I Surrender - Some
- There Shall Be Sprinkles of Blessings
- Fill My Spoon, Lord
- Oh, How I Like Jesus
- He's Quite a Bit to Me
- I Love to Talk About Telling the Story
- Take My Life and Let Me Be
- It Is My Secret What God Can Do
- There Is Scattered Cloudiness in My Soul Today
- Where He Leads Me, I Will Consider Following
- Just As I Pretend to Be
- When the Saints Go Sneaking In
- Sit Up, Sit Up for Jesus
- A Comfy Mattress Is Our God
- Self Esteem to the World, The Lord Is Come
- Oh, for a Couple of Tongues to Sing
- Amazing Grace, How Interesting the Sound
- Go Tell It on the Speed Bump
- Lord, Keep Us Loosely Connected to Your Word
- Praise God From Whom All Affirmations Flow
- My Hope Is Built on Nothing Much
- O, God, Our Enabler in Ages Past
- I Lay My Inappropriate Behaviour on Jesus
- Pillow of Ages, Fluffed for Me
- All Hail the Influence of Jesus' Name!
- When Peace, Like a Trickle
- We Give Thee but Still Think We Own
- What an Acquaintance We Have in Jesus
- My Faith Looks Around for Thee
- Joyful, Joyful We Think Thee Pretty Good
- Above Average Is Thy Faithfulness
- We Are Milling Around in the Light of God
- Spirit of the Living God, Fall Somewhere Near Me
- Blest Be the Tie that Doesn't Cramp My Style
- Sweet Moments of Prayer
QWIK QWIP: "Life is a journey...not a destination. Enjoy the trip!"
74. Confession
In the days when confessions had to be made before a priest, four young boys came together; the priest took them one at a time, starting with the biggest. He was a boy of around age ten, and at the conclusion of a list of wrong-doings, he said, "And please forgive me for throwing peanuts in the brook." The priest was somewhat curious about this last "sin", but decided not to say anything. The next boy, also 10, but a little smaller in size, also recited his list of sins for the week, and ended with the same one, "Please forgive me for throwing peanuts in the brook." Now the priest was getting very curious, but again said nothing. After the third boy repeated the pattern, the priest decided that he would wait until the last of the four before asking about this strange confession. However, when the smallest boy came in, he recited a list of sins, came to the end, and started to leave when the priest blurted out, "But aren't you going to ask forgiveness for throwing peanuts in the brook?" "Why?" asked the boy. "I'm Peanuts."
75. Early to Church!
Ever notice that you have to get to church pretty early to find a seat in the back row?
QWIK QWIP: "Most people will be about as happy, as they decide to be."
Download the book 'Laughing At Ourselves' in PDF format at LAUGHING AT OURSELVES One of the most comprehensive sources of Christian Humour on the Net with 800 sermon fillers for your entertainment and use at ..... https://www.wwj.org.nz/content/wwj18p47.pdf
Or read even more online at.....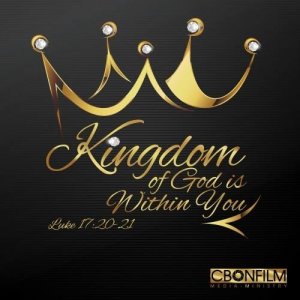 A DAVID MUSING
A PASSIVE OR PARTICIPATORY "CHURCH"?
For 1800 years now, since the conversion of Emperor Constantine, what was a PARTICIPATORY ASSEMBLY, (gathering of people of a similar interest), to a PASSIVE CHURCH, with a hierarchy who does the work while the people listen and follow.
From a New Testament gathering of people, primarily in homes, with an occasional larger gathering to worship together and receive teaching, to a structural system of buildings and pastors etc., with a non-participatory congregation other than at the direction of the leaders.
A POTTED HISTORY OF HOW THIS HAPPENED.
Over much of the first 300 odd years of its history, the ecclesia (assembly) suffered persecution, so it was forced, much of, but not all the time to live the way of the 1st Century assembly. Meeting in small independent groups hidden from the Romans with an occasional larger gathering, if that was possible at the time.
With the ascension of Emperor Constantine in 312AD he was interested in Christianity saw the opportunity to better control the Empire through compulsory conversion. He was finally converted on his deathbed in 337AD.
Constantine's primary interest was in controlling his citizens and he did this through forced conversions, and building large cathedrals to make the peasants feel like they were in heaven, and controlled by a clergy, who were in turn, under the authority of Constantine himself.
The intrusion of the State into the ecclesia, which now effectively became the church, organized much along the lines of the Old Testament priesthood.
The history of the church as a spiritual organization went backwards from there, finally ending up as the Dark Ages, dark because the Spirit was absent in the mainline church.
In the 1300's and 1400's God's Spirit started arising and several 'modern' translations were written, the most famous in the English speaking world being that of John Wycliffe. In 1517 Martin Luther nailed his 96 Theses to the Roman Catholic Church in Wittenberg in Saxony in Germany, and the Protestant Revolution began.
While much was simplified from the Roman Catholic Church, along with the central tenet of 'the just shall live by faith', the foundation of passive congregations meeting in church buildings with a professional clergy remained the same. Those who attempted to go back to the Ecclesia or Assembly ways were harshly persecuted.eg. The Anabaptists, and the Brethren, of various streams. Most Brethren Assemblies, up to today, have participatory services without a pastor. These have become however very formal in their nature, without the guidance of the Holy Spirit.
A MISTRANSLATION OF CHURCH
There is some uncertainty on the exact development of the word "church." The Compact Oxford English Dictionary says its origin is "from Greek kuriakon doma 'Lord's house'." According to The Online Etymology Dictionary, it is from the Old English cirice, from West Germanic kirika, and from Greek kyriake, meaning Lord's, and the Greek adjective kyriakon, of the Lord. The inspired writings do not use the Greek word kyriakon. In every passage where the word "church" appears, the manuscripts from which we get our English translations read ekklesia. There is no etymological connection whatsoever between kyriakon / kyriaka (church) and ekklesia (assembly). Ekklesia and church should have the same or similar meanings if we are going to use the word church to translate ekklesia but they do not. (http://love-god-love-others.blogspot.com/2010/08/why-use-word-assembly-instead-of-church.html)
THE KING JAMES VERSION
The King James Version (KJV) has been the most influential version for the English speaking world, and mostly, is a very accurate literal rendition of the original texts. King James was a scholar and knew what he was doing when he set forth 15 principles on which the bible was to be translated by the Archbishop of Canterbury, Richard Bancroft.
Bancroft, , an 'Erastian' (believing in the state being over the church and the King being over both), in conjunction with King James, gave his fellow translators '15 Principles of Translation', No.3 of which read, 'The Old Ecclesiastical Words to be kept, viz. the Word Church not to be translated Congregation.'
So, ever since, most Christians have wrongly believed the word 'church' to be the original translation for ecclesia.
AN EXAMPLE
After World War 2, the Latter Rain Revival came to New Zealand. For a good number of years the movement met in homes. They were most unpopular with the other churches who did not have the power of the Holy Spirit to the same extent. This is always a challenge, even until the present day. They ran crusades and were particularly successful amongst our native Maori people, but with many others also.
As time went on Bible schools and churches were established and the movement of God became just another denomination. And remains so today.
In 1987, a group of 20 pastors broke away to form the South Pacific Fellowship in an endeavour to obtain more the freedom of the earlier days.
Speaking to some old timers, who are dead now, they yearned for the early days of the house churches with no pastors, but being led by the Holy Spirit, as the most effective days, before it became a denomination. A classic example of ecclesia at the time - before it was stifled.
THE CHALLENGE
Churches round the world, particularly in those areas where they have been long established, are losing membership at an ever increasing rate. Today's younger generation are not interested in joining organizations where they just sit and are spoken to. They are a participatory generation and have many alternative activities available to them. They simply do not hang round the church scene, even if they retain their faith.
THE SOLUTION
An obvious solution is the creation of house churches.
But reality is that these can easily become mini churches with one or two people dominating, and we are back to square one!
But certainly, more participatory gatherings help. Kathy and I experienced that in a group we mentored for a number of years before being called to Kenya 4 years ago.
Ultimately however, no man made solution will work.
The future can only be designated by God, through groups of believers who are depurate enough to search Him earnestly and continuously in prayer, until God moves on their behalf. The future will be different to the past. For God is raising sold out kingdom disciples all round the world. The church will remain in a reduced form, but in the days to come, God will use His obedient kingdom warriors to do His will, whatever form that might take.
Amen.
His servant and yours
David Tait

Visit us here.....
CHANGING YOUR EMAIL ADDRESS? NEWSLETTER STOPS COMING?
Each week we can lose up to 2% of our readers when they change email addresses without letting us know. Or sometimes, by your server acting strangely and just cutting us off! If you are about to change your address, please advise us of both your old and new addresses here at
enquiries@wwj.org.nz
and we will happily change our records to ensure ongoing delivery. Thanks.
Please also keep our address in your address book, as sometimes servers will automatically delete your address if there is even a one off problem in delivery. If your newsletter doesn't arrive, please let us know and we will reinstate you.
REPRODUCTION OF NEWSLETTER CONTENT
Most weeks we get enquiries about reproducing, in electronic or print form, articles contained in 'PGIM!' We welcome and encourage you to utilize this material. Freely received, freely given. We would ask though, that the source be acknowledged as an encouragement to others to subscribe to this newsletter also.
LINKS
If you would like to link your web site to ours, and ours to yours, please advise us on
links@wwj.org.nz
ABOUT US
WALKING WITH JESUS MINISTRIES is a non-profit, non-denominational, Bible based ministry located in Hastings, New Zealand. A ministry dedicated to developing discipleship, fostering unity amongst God's people to achieve the Great Commission, and in doing so, preparing for Christ's return. It is securely based upon the foundational principles of the Apostles Creed while recognising the wide and rich diversity of beliefs amongst Christians in other areas. In accordance with the Lord's direction, materials produced by the ministry are available, free of charge, to genuine enquirers upon request. The ministry is solely funded by donations, as the Lord provides. A list of materials available (plus some fun!) is obtainable and freely downloadable from our website
wwj.org.nz or by contacting us as follows.

Walking With Jesus Ministries
P O Box 2
Webuye 50205
Kenya

Email: enquiries@wwj.org.nz
Web: wwj.org.nz

Our role is to bless and encourage those in ministry while promoting co-operation and unity of direction amongst the body of Christ, as emphasised 3 times by Jesus in His longest prayer, immediately prior to His arrest and crucifixion. "... so that they may be one as we are one." (John 17:12, 21, 23-4) Our website is currently being developed to encourage your participation one with another, to share resources, and to enable you to promote events and items of interest to the body as a whole - and have a smile while doing it!

For comments upon and contributions to this service, please contact
david@wwj.org.nz
SUBSCRIPTION MANAGEMENT
We would encourage you to share this free service with your friends in ministry. To subscribe yourself please email pgim-on@wwj.org.nz.
If your name has been referred to us by a friend or supporting Ministry or has been obtained from a public Christian Directory or Website, it isn't our wish to burden you with information in which you aren't interested. To remove yourself from this list, please email pgim-off@wwj.org.nz.