A Weekly World Wide Word of Encouragement to those in the Ministry
PRAISE GOD IT'S MONDAY!
A WEEKLY 'WWW (world-wide word) OF ENCOURAGEMENT'
TO THOSE IN MINISTRY
A FREE service, currently connecting with Christian leaders from 3,000 denominations and ministries, in 70 countries.

Issue No: 1033 Published: 02 Aug 2021
I KNOW THE ARTICLE IS LONG.....
..... But it is essential reading for all followers of Jesus - and those who think they are!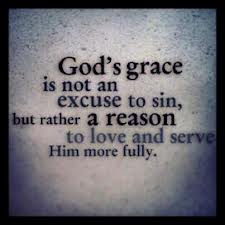 THE PUROSE OF GRACE IS….. OBEDIENCE TO GOD!
The Age of Grace is a failure! What David! That can't be right! Sadly it is true.
Not on God's part, but on our response to it!
God gave GRACE for a purpose. To produce more disciples for Him!
The Great Commission
16 Then the eleven disciples went to Galilee, to the mountain where Jesus had told them to go. 17 When they saw him, they worshiped him; but some doubted. 18 Then Jesus came to them and said, "All authority in heaven and on earth has been given to me. 19 Therefore go and make disciples of all nations, baptizing them in the name of the Father and of the Son and of the Holy Spirit, 20 and teaching them to obey everything I have commanded you. And surely I am with you always, to the very end of the age." (Matthew 28:16-20)
The purpose of Grace is to give all of us, Jews and Gentiles alike, the opportunity to come to God and become His disciples.
Grace is not an excuse to give lip service to God and carry on living as we are. Or to expect a loving Father Christmas God to give us continuous gifts of health, wealth and happiness at no cost to ourselves. If that was the case everyone in the world would become a Christian for the free worldly benefits received!
Please, this is not just David making this up. If you reject me, you can't reject John, the disciple who was Jesus' closest friend…..
3 We know that we have come to know him if we keep his commands. 4 Whoever says, "I know him," but does not do what he commands is a liar, and the truth is not in that person. 5 But if anyone obeys his word, love for God is truly made complete in them. This is how we know we are in him: 6 Whoever claims to live in him must live as Jesus did. (1 John 2:3-6)
No ifs, no buts, no excuses!
In the church, we concentrate on the forgiveness aspect of grace, which is true. God will forgive us our sins once we have come to Him, for He is a loving gracious God. But if our sinning is deliberate and we don't deal with it, grace expires! Again, don't take my word for it, believe the Scriptures…..
26 If we deliberately keep on sinning after we have received the knowledge of the truth, no sacrifice for sins is left, (Hebrews 10:6)
The problem is two-fold…..
1. The separation of mind and actions. In Western culture, it is considered okay to believe one thing but act differently. Actions are not related to thoughts. Whereas, in Eastern culture, of which Jewish culture is a part, what we say and what we do must align. Incidentally, this is why Muslims and Jews are not open to becoming Christians, as they see we say one thing and do another. Therefore we say we believe, but don' put what we believe into practise.
2. A different understanding of the word, 'believe', in the 2 cultures. In the West believe only means verbal assent. One may change their belief tomorrow without consequences. Nor does belief mean action. In the Jewish culture, on the other hand, belief and action are intertwined as we now see, right from the time of Abraham…..
And he [Abram] believed in (trusted in, relied on, remained steadfast to) the Lord, and He counted it to him as righteousness (right standing with God). (Genesis 15:6AMP)
Carrying on through to Moses…..
And the Lord said to Moses, How long will this people provoke (spurn, despise) Me? And how long will it be before they believe Me [trusting in, relying on, clinging to Me], for all the signs which I have performed among them? (Numbers 14:11AMP)
Then in New Testament times, and unchanged today. Jesus was talking about John the Baptist…..
For John came to you walking in the way of an upright man in right standing with God, and you did not believe him, but the tax collectors and the harlots did believe him; and you, even when you saw that, did not afterward change your minds and believe him [adhere to, trust in, and rely on what he told you]. (Matthew 21:32AMP)
In the words of Jesus after John the Baptist was put in prison…..
And saying, The [appointed period of] time is fulfilled (completed), and the kingdom of God is at hand; have a change of mind which issues in regret for past sins and in change of conduct for the better) and believe (trust in, rely on, and adhere to) the good news (the Gospel). (Mark 1:15AMP)
After Pentecost…..
More and more there were being added to the Lord those who believed [those who acknowledged Jesus as their Savior and devoted themselves to Him joined and gathered with them], crowds both of men and of women, (Acts 5:14AMP)
And from the ministry of Paul…..
And when [Apollos] wished to cross to Achaia (most of Greece), the brethren wrote to the disciples there, urging and encouraging them to accept and welcome him heartily. When he arrived, he proved a great help to those who through grace (God's unmerited favor and mercy) had believed (adhered to, trusted in, and relied on Christ as Lord and Savior). (Acts 18:27AMP)
Finally, the Parable of the Sower reflects this principle of belief being action, very well…
3 And He told them many things in parables (stories by way of illustration and comparison), saying, A sower went out to sow.4 And as he sowed, some seeds fell by the roadside, and the birds came and ate them up. 5 Other seeds fell on rocky ground, where they had not much soil; and at once they sprang up, because they had no depth of soil. 6 But when the sun rose, they were scorched, and because they had no root, they dried up and withered away. 7 Other seeds fell among thorns, and the thorns grew up and choked them out.8 Other seeds fell on good soil, and yielded grain—some a hundred times as much as was sown, some sixty times as much, and some thirty. 9 He who has ears [to hear], let him be listening and let him ]consider and ]perceive and comprehend by hearing. (Matthew 13:3-9AMP)
We consider in our society today, that sowing is enough! We have to grow and produce fruit before we are truly a believer. Mere verbal assent, such as through the so called Sinners Prayer, is insufficient.
THE PURPOSE OF GRACE IS TO ENABLE US TO BECOME A SOLD-OUT FOLLOWER OF JESUS. IF WE ARE HALF-HEARTED, WE ARE ABUSING GRACE AND IT WILL NO LONGER PROTECT US. BELIEF, OR DISCIPLESHIP, AS WE UNDERSTAND IT, IS A COMPULSORY REQUIREMENT FOR THE GRACE OF GOD TO BLESS OUR LIVES.
This hard truth is difficult, too difficult even, for most modern Christians to accept. This is why the church is in a state of decline, which statistically, they surely are.
However it is important also to understand that God's grace remains with those who fall – which is all of us, at times. God's grace is always there to pick us up again, even if we think we have committed the unpardonable sin.
THE TWIN EFFECTS OF GRACE ARE TO BRING US TO TRUE SALVATION THT IS REFLECTED IN OUR LIVES AND TO PICK US UP WHEN WE FAIL. IT IS NOT TO JUSTIFY OUR ACTIONS WHEN WE LIVE A LIFE OF UNREPENTANT SIN.
I appreciate that this writing will be rejected by many who are happy to continue to live an ungodly lifestyle. So be it.
But be warned, as Jesus said, through John, to the Laodicean Church, a picture of the church today, where He gives a reprimand, but also a way out…..
15 I know your [record of] works and what you are doing; you are neither cold nor hot. Would that you were cold or hot! 16 So, because you are lukewarm and neither cold nor hot, I will spew you out of My mouth! 17 For you say, I am rich; I have prospered and grown wealthy, and I am in need of nothing; and you do not realize and understand that you are wretched, pitiable, poor, blind, and naked. 18 Therefore I counsel you to purchase from Me gold refined and tested by fire, that you may be [truly] wealthy, and white clothes to clothe you and to keep the shame of your nudity from being seen, and salve to put on your eyes, that you may see. 19 Those whom I [dearly and tenderly] love, I tell their faults and convict and convince and reprove and chasten [I discipline and instruct them]. So be enthusiastic and in earnest and burning with zeal and repent [changing your mind and attitude].
20 Behold, I stand at the door and knock; if anyone hears and listens to and heeds My voice and opens the door, I will come in to him and will eat with him, and he [will eat] with Me. 21 He who overcomes (is victorious), I will grant him to sit beside Me on My throne, as I Myself overcame (was victorious) and sat down beside My Father on His throne. 22 He who is able to hear, let him listen to and heed what the [Holy] Spirit says to the assemblies (churches). (Revelation 3:15-22)
May we hear and act before it is too late! Jesus is waiting for your knock on His door today to change your lifestyle and fully live with Him.
Amen
See more about us at.....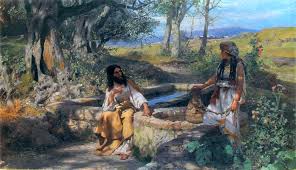 FROM THE WORD
THE WORDS OF JESUS
May we hear what the Lord is saying to us.....
Jesus Begins to Preach in Capernaum(Matthew 4:12-17, Mark 1:14-15)
Giving the message of salvation after the arrest of John the Baptist.
"The time predicted has come," "God's kingdom is near. Repent and believe in the good news."
Jesus Talks With a Samaritan Woman (John 4:1-26)
At Jacob's well.
"Please could you give me a drink?"
"If you only recognized God's gift, and who is asking you, 'Please could you give me a drink?' you would have asked him and he would have given you the water of life."
"Everyone who drinks water from this well will become thirsty again. But those who drink the water I give won't ever be thirsty again. The water I give becomes a bubbling spring of water inside them, bringing them eternal life."
Upon requesting the water of life.
"Go and call your husband, and come back here,"
"You're right in saying you don't have a husband," Jesus told her. You've had five husbands, and the one you're living with now is not your husband. So what you say is true!"
About worshipping in Jerusalem.
"Believe me the time is coming when you won't worship the Father either on this mountain or in Jerusalem. You really don't know the God you're worshiping, while we worship the God we know, for salvation comes from the Jews. But the time is coming—and in fact it's here already—when true worshipers will worship the Father in spirit and in truth, for these are the kind of worshipers the Father wants. 24God is Spirit, so worshipers must worship in spirit and in truth."
Talking about the Messiah.
"I AM—the one who is speaking to you."
The Disciples Question Jesus (John 4:27-42)
About whether he has had food to eat.
"I have food to eat that you know nothing about."
"My food is to do the will of the One who sent me, and to complete his work. Don't you have a saying, 'four more months until harvest?' Open your eyes and look around! The crops in the fields are ripe, ready for harvest. The reaper is being paid and harvesting a crop for eternal life so that both the sower and the reaper can celebrate. So the proverb 'one sows, another reaps,' is true. I sent you to reap what you didn't work for. Others did the hard work and you have reaped the benefits of what they did."
(Continues next week)
Download the complete 'Words of Jesus' here.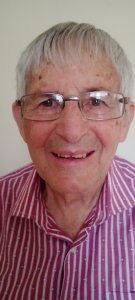 OUR AFRICAN EXPERIENCE
FOR MORE DETAILED AND REGULAR UPDATES, VISIT OUR FACEBOOK PAGE
AN EYE 4 Africa - https://www.facebook.com/aneye4africa/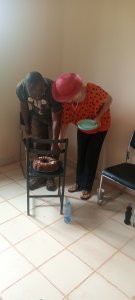 CHANGES AT CBM PLUS (another) 'KATHY'S KAKE'
CBM worldwide has split into 2 separate organizations, CBM INTERNATIONAL, comprising of Germany and Italy plus CBM GLOBAL, incorporating the rest of their branches, of which New Zealand is a part.
Of course the Kenyan Office staffing has been split into two, with Global bring led by Edwin, seen here cutting an extra good 'Kathy's Kake'.
This is the first time we have met Edwin, ironically a blind man helping to prevent blindness in others! He is very intelligent and has held high powered positions with the UN and others, so we are blessed to have him leading the team.
His Project Manager and Accountant, Kevin and Wycliffe, are already good friends of ours, both thinking Kingdom is their hospital! We had a lot of laughs along with the more serious work of, in our eyes, a very positive new, less bureaucratic system. A breath of fresh air amongst all the Kenyan bureaucracies with whom we have many frustrating moments!

WELCOME CBM GLOBAL!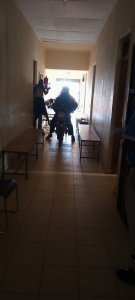 DOOR TO DOOR!
A couple of days ago, I heard a tremendous motor noise! What was it? I left my office and in the corridor I saw a boda boda (motorbike) in the building delivering a very sick girl direct to the Doctor's door!
In the building the noise reverberates and it sounds many times louder!
However, we have been able to help, so all is well that ends well.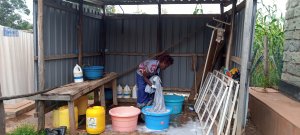 OUR LAUNDRY!
This will remind you of really old times, when washing was done in a makeshift 'laundry'!
Yes, we need a new laundry and kitchen, but in the meantime, people power does the job!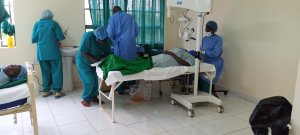 OPERATIONS CONTINUE
On Friday, 10 cataract operations were carried out plus one surgery to and eyelid.
The picture shows all of our specialist theatre eye staff. Lily, our Surgeon is to the right, Kathy and Emmanuel at the rear, with Emily checking notes on the bed.
It all goes smoothly now, with good results for the patients also.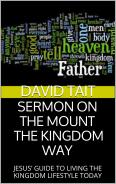 BOOK OF THE WEEK
SERMON ON THE MOUNT - THE KINGDOM WAY
Jesus' guide to living the kingdom lifestyle today.
Let us begin.....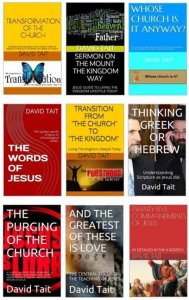 ***NOW***NINE BOOKS ARE AVAILABLE ON AMAZON!!!
9 BOOKS are now available on Amazon (Kindle)!

All are available worldwide for electronic download on Amazon (Kindle) for $US0.99c . Unfortunately there has to be a charge in order to list.

Your support would be appreciated and they could well change your life!

They are all found at this link.....
http://www.amazon.com/s/ref=nb_sb_noss?url=search-alias%3Daps&field-keywords=david+tait+books/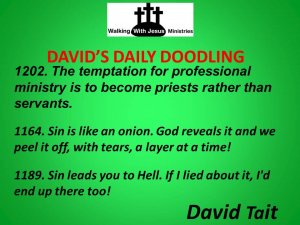 ***DAILY EZINE!*** 'DAVID'S DAILY DOODLINGS' Subscribe Today
Receive one of David's sayings in your mailbox each day to inspire, challenge or maybe, amuse. To register today, go down to the bottom of the page link below, click on the subscribe link dd-on@wwj.org.nz (or paste the address in an email yourself and send) Then it's done! If you have an Irish heritage, you will love the background coloring!
Subscription and back issue link is.....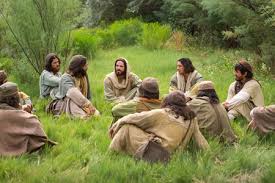 'THE WORDS OF JESUS' REMAIN AVAILABLE FOR PDF DOWNLOAD
Join the many who have downloaded the 'The Words of Jesus'. I am sure you will be blessed by it, as I have been.

One key element here is the setting out in chronological order (as far as it is possible to do so) our Lord's words drawn from all the Gospels, and the elimination of repetition between Gospels.

You may be surprised by the different perspective this presentation gives you both in understanding of His life and ministry, and in achieving a closer relationship with Him.

Download the free PDF here.....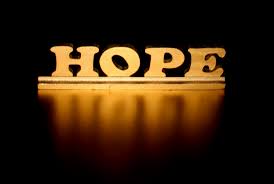 DAVID'S DOODLINGS
HOPE
496. Out of God's hope springs eternal youth - eventually!

497. I am so glad that my hope is in you Lord. For I so often let myself down.

498. Hope in self is not at all comforting on ones deathbed.

499. Our hope in Jesus is retained in the mind, even when our body tells us that there is none other left.

500. Hope for the best? Be assured of it in Jesus!

501. Hope enables us to wake up in the morning, confidently prepared to share the uncertainty of the day ahead with a friend.

502. Hope builds faith, which is to be reflected in love. Without hope, there is no love.

503. Hope overcomes hopelessness.

504. 'Hoping for the best' is at best a gamble, hope in the salvation of Jesus, a certainty.

505. Hope expands horizons.

506. God's hope gives life, but human hopelessness brings death. The choice is ours.
Please feel free to quote these quotes. Acknowledgment of David Tait as the author would be appreciated. There are now over 1300 David sayings for you to view at ...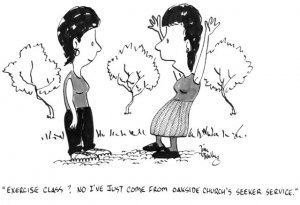 CARTOONS FROM TOON FEVER
Visit the Toon Fever website for more cartoon fun..... http://www.toonfever.com
Check it out at...
TUESDAY TEACHINGS
A surpise!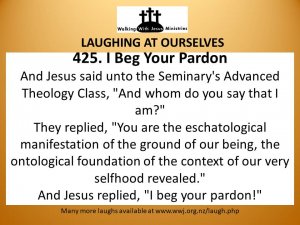 *** ANOTHER DAILY EZINE FROM WWJ!*** 'LAUGHING AT OURSELVES' Subscribe Today
As Christians, if we can't laugh at ourselves, others will! A fun way to start your day. To register today, go down to the bottom of the page link below, click on the subscribe link lao--on@wwj.org.nz (or paste the address in an email yourself and send) Then it's done!
https://www.wwj.org.nz/laughing-at-ourselves-ezine

LAUGHING AT OURSELVES
***Blessed are those who can laugh at themselves for they shall never cease to be amused***
*** Those who can't laugh at themselves leave the job to others. ***
82. Hey Fellas!
Three preachers sat discussing the best positions for prayer while a telephone repairman worked nearby.
"Kneeling is definitely best," claimed one.
"No," another contended. "I get the best results standing with my hands outstretched to Heaven."
"You're both wrong," the third insisted. "The most effective prayer position is lying prostrate, face down on the floor."
The repairman could contain himself no longer. "Hey, fellas, " he interrupted, "the best prayin' I ever did was hangin' upside down from a telephone pole."
83. Collection Plate
A little child in church for the first time watched as the ushers passed the offering plates. When they neared the pew where he sat, the youngster piped-up so that everyone could hear "Don't pay for me Daddy, I'm under five."
84. Sixteen!
A little boy was attending his first wedding. After the service, his cousin asked him, "How many women can a man marry?"
"Sixteen," the boy responded.
His cousin was amazed that he had an answer so quickly. "How do you know that?"
"Easy," the little boy said. "All you have to do is add it up, like the Bishop said:
4 better, 4 worse, 4 richer, 4 poorer."
QWIK QWIP: "Are you wrinkled with burden? Come to the church for a face-lift."
Download the book 'Laughing At Ourselves' in PDF format at LAUGHING AT OURSELVES One of the most comprehensive sources of Christian Humour on the Net with 800 sermon fillers for your entertainment and use at ..... https://www.wwj.org.nz/content/wwj18p47.pdf
Or read even more online at.....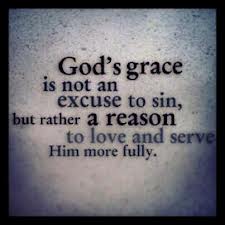 A DAVID MUSING
Please consider the first article on GRACE.
Thank you
His servant and yours
David Tait

Visit us here.....
CHANGING YOUR EMAIL ADDRESS? NEWSLETTER STOPS COMING?
Each week we can lose up to 2% of our readers when they change email addresses without letting us know. Or sometimes, by your server acting strangely and just cutting us off! If you are about to change your address, please advise us of both your old and new addresses here at
enquiries@wwj.org.nz
and we will happily change our records to ensure ongoing delivery. Thanks.
Please also keep our address in your address book, as sometimes servers will automatically delete your address if there is even a one off problem in delivery. If your newsletter doesn't arrive, please let us know and we will reinstate you.
REPRODUCTION OF NEWSLETTER CONTENT
Most weeks we get enquiries about reproducing, in electronic or print form, articles contained in 'PGIM!' We welcome and encourage you to utilize this material. Freely received, freely given. We would ask though, that the source be acknowledged as an encouragement to others to subscribe to this newsletter also.
LINKS
If you would like to link your web site to ours, and ours to yours, please advise us on
links@wwj.org.nz
ABOUT US
WALKING WITH JESUS MINISTRIES is a non-profit, non-denominational, Bible based ministry located in Hastings, New Zealand. A ministry dedicated to developing discipleship, fostering unity amongst God's people to achieve the Great Commission, and in doing so, preparing for Christ's return. It is securely based upon the foundational principles of the Apostles Creed while recognising the wide and rich diversity of beliefs amongst Christians in other areas. In accordance with the Lord's direction, materials produced by the ministry are available, free of charge, to genuine enquirers upon request. The ministry is solely funded by donations, as the Lord provides. A list of materials available (plus some fun!) is obtainable and freely downloadable from our website
wwj.org.nz or by contacting us as follows.

Walking With Jesus Ministries
P O Box 2
Webuye 50205
Kenya

Email: enquiries@wwj.org.nz
Web: wwj.org.nz

Our role is to bless and encourage those in ministry while promoting co-operation and unity of direction amongst the body of Christ, as emphasised 3 times by Jesus in His longest prayer, immediately prior to His arrest and crucifixion. "... so that they may be one as we are one." (John 17:12, 21, 23-4) Our website is currently being developed to encourage your participation one with another, to share resources, and to enable you to promote events and items of interest to the body as a whole - and have a smile while doing it!

For comments upon and contributions to this service, please contact
david@wwj.org.nz
SUBSCRIPTION MANAGEMENT
We would encourage you to share this free service with your friends in ministry. To subscribe yourself please email pgim-on@wwj.org.nz.
If your name has been referred to us by a friend or supporting Ministry or has been obtained from a public Christian Directory or Website, it isn't our wish to burden you with information in which you aren't interested. To remove yourself from this list, please email pgim-off@wwj.org.nz.