A Weekly World Wide Word of Encouragement to those in the Ministry
PRAISE GOD IT'S MONDAY!
A WEEKLY 'WWW (world-wide word) OF ENCOURAGEMENT'
TO THOSE IN MINISTRY
A FREE service, currently connecting with Christian leaders from 3,000 denominations and ministries, in 70 countries.

Issue No: 912 Published: 15 Apr 2019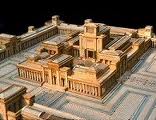 A REVELATION OF……. THE THIRD AND FINAL DWELLING PLACE OF GOD'S GLORY PLUS THE RIVER OF LIFE.
BACK TO THE FUTURE
Sadly, this is what the Jews and many Christians wish to do. Rebuild the Temple on Temple Mount of Mount Moriah.
In Jewish tradition the Temple Mount, the 37 acre area of Mt Moriah where current Jerusalem is situated, was where Isaac was taken to be sacrificed by Abraham, where round 1000 years later King David bought the threshing floor from Arunah the Jebusite to build an altar and on which Solomon then built the Temple.
The temple was destroyed by the Babylonians, and then rebuilt, in a less glorious way, by Zerubbabel when the exiles returned from Babylon. Refurbished and extended by King Herod in Jesus' time, the Romans completely razed it in AD70, when the Jews were finally driven from their Holy Land.
Arabs filled the vacuum and were early adopters of the Islam religion. The Dome of the Rock was built on the Temple Mount in 691-2 only 60 years after the death of Muhammed. While the dome collapsed in 1015 it was rebuilt in 1021-2 and the whole remains today. It is the earliest shrine of Islam, and their 3rd holiest one. Three mosques are also on the site with another currently being erected, but facing intense Israeli opposition. You can be sure that Muslims will fight to the death to protect it all.
Traditional Jewish and much Christian thinking is that it will be destroyed and the Temple rebuilt there. However, besides the land, there are other challenges. Where is the Ark of the Covenant, if it still exists? A Temple without the Ark is worthless, and of course there is then the huge matter of whether God's presence would return. Additionally, purification processes have to be done using the ashes of the red heifer. The red heifer has to be perfect in every way, without a single white hair. Such an animal only came along every several hundred years in the natural. While people are trying to do God's work for Him by breeding the perfect animal, they also have to find remaining ashes from the last red heifer from over 2000 years ago, to mix with the new ones. These are not known to exist either.
Add to these, the practical problem of dislodging the Muslims who have been worshipping there for the past 1300 years, the question arises, 'Is it truly what God intends, or is it simply going back to the future?'
In both reading the Bible and from personal experience, God does not go backwards. Effectively these Temple replacement advocates wish to return from the New Testament to the Old, to move back from the revelation of Jesus to that of the Jews.
While one can understand the Jews wanting to go back for they do not have the revelation of Jesus, but for Christians this is not a logical step.
So do we have any idea from the word of what form the final, third temple will take.
The answer is yes. The prophet Ezekiel was given a vision of the third temple, of one that has never been built. Ezekiel has 9 chapters allocated to it, a description in considerable detail.
We are not going to go through this in detail for it is not the purpose of this to do so. You can do so for yourself. See Ezekiel Chapters 40-48. However, there are 2 important considerations that preclude Ezekiel's Temple being built on the Temple Mount.
1. TO BE BUILT ON A VERY HIGH MOUNTAIN.
In the twenty-fifth year of our exile, at the beginning of the year, on the tenth of the
month, in the fourteenth year after the fall of the city—on that very day the hand of the Lord was on me and he took me there. 2 In visions of God he took me to the land of Israel and set me on a very high mountain, on whose south side were some buildings that looked like a city. (Ezekiel 40:1-2)
This does not relate to the Temple Mount.
2. A RIVER TO COME OUT FROM THE HOLY OF HOLIES
The River From the Temple
47 The man brought me back to the entrance to the temple, and I saw water coming out from under the threshold of the temple toward the east (for the temple faced east). The water was coming down from under the south side of the temple, south of the altar. 2 He then brought me out through the north gate and led me around the outside to the outer gate facing east, and the water was trickling from the south side. (Ezekiel 47:1-2)
There is no water, nor a spring, on the Temple Mount.
3. THE NAME OF THE CITY IS DIFFERENT
"And the name of the city from that time on will be: the Lord is there."
The Name Jerusalem means City (or place) of peace.
THE DESCRIPTION OF THIS TEMPLE WAS FOR THE JEWS
While I know many 'Temple physical believers', both Jewish and Christian, will disagree vehemently, I believe that the illustration of the Temple given was within the understanding of the people at the time.
However, when we search the rest of the Old Testament and include the New Testament, we see further revelation that incorporates some of the basic principles of Ezekiel's Temple is found here.
(Continued next week)
Find out more about us at.....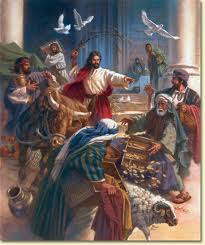 FROM THE WORD
THE WORDS OF JESUS
May we hear what the Lord is saying to us.....
Second Temple Cleansing (Matthew 21:12-13, Mark 11:15-17, Luke 19:45-6)
Throwing out the merchants.
"Doesn't Scripture say, 'My house will be called a house of prayer for all nations'?
But you have turned it into a den of thieves!"
Religious Leaders Look For Way to Kill Jesus (Matthew 21:15-16, Mark 11:18, Luke 19:47-8)
As the children responded enthusiastically to Him.
"Yes," "Haven't you ever read the Scripture that says, 'You arranged for children and infants
to give you perfect praise'?"
The Fig Tree Has Withered (Matthew 21:18-22, Mark 11:20-25)
By the next morning, amazing the disciples.
"I tell you the truth," Jesus replied, "If you really trust in God, and don't doubt him, you could not only do what was done to the fig tree, but even more. If you said to this mountain, 'Get up and throw yourself into the sea,' it would happen! You will receive everything you ask for in prayer, as long as you trust in God."
Jesus' Authority Questioned in the Temple (Matthew 21:23-7, Mark 11: 20-26, Luke 20:1-8)
By the priests, teachers and elders.
"I too will ask you a question," "If you give me the answer, I will tell you by what authority I do these things. Where did the baptism of John come from? Was it from heaven, or was it from people?
No reply is given.
"Then I won't tell you by what authority I'm doing these things,"
(Continued next week)
Download the complete 'Words of Jesus' here.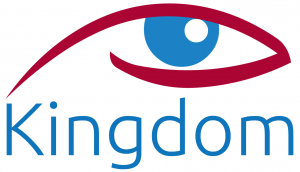 OUR AFRICAN EXPERIENCE
FOR MORE DETAILED AND REGULAR UPDATES, VISIT OUR FACEBOOK PAGE
AN EYE 4 Africa - https://www.facebook.com/aneye4africa/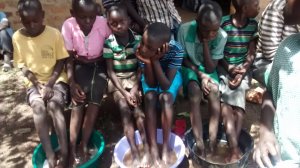 THE TEAM ON OUTREACH
On Thursday our outreach team visited an isolated village about 30km from here. Some had not seen a misungu (white person) before!

Treating jiggers, a bug that burrows into the foot.

There is so much need in outlying rural areas. 2 patients were admitted to the ward back here, requiring more treatment.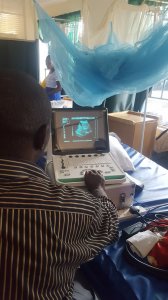 A POT POURRI OF KINGDOM HAPPENINGS!
Kingdom Faith Based Hospital is constantly developing! Here are a few of our 'goings-ons'.

1. OFFERING ULTRASOUND
We have organized for a doctor to bring in his portable ultrasound machine, providing an additional service to our clients.Brilliant!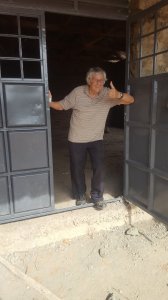 MAIN DOORS ON THE EYE HOSPITAL BUILDING
Another step of progress, closing in the building.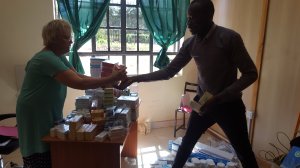 SORTING OUT THE DRUG SHIPMENT
Kathy and Zac (our Accountant) making sense of our recent large shipment of drugs of many types.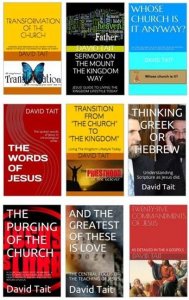 ***NOW***NINE BOOKS ARE AVAILABLE ON AMAZON!!!
9 BOOKS are now available on Amazon (Kindle)!

All are available worldwide for electronic download on Amazon (Kindle) for $US0.99c . Unfortunately there has to be a charge in order to list.

Your support would be appreciated and they could well change your life!

They are all found at this link.....
http://www.amazon.com/s/ref=nb_sb_noss?url=search-alias%3Daps&field-keywords=david+tait+books/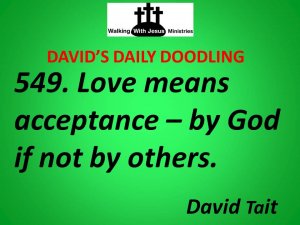 ***DAILY EZINE!*** 'DAVID'S DAILY DOODLINGS' Subscribe Today
Receive one of David's sayings in your mailbox each day to inspire, challenge or maybe, amuse. To register today, go down to the bottom of the page link below, click on the subscribe link dd-on@wwj.org.nz (or paste the address in an email yourself and send) Then it's done! If you have an Irish heritage, you will love the background coloring!
Subscription and back issue link is.....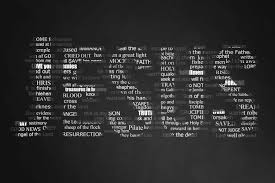 'THE WORDS OF JESUS' REMAIN AVAILABLE FOR PDF DOWNLOAD
Join the many who have downloaded the 'The Words of Jesus'. I am sure you will be blessed by it, as I have been.

One key element here is the setting out in chronological order (as far as it is possible to do so) our Lord's words drawn from all the Gospels, and the elimination of repetition between Gospels.

You may be surprised by the different perspective this presentation gives you both in understanding of His life and ministry, and in achieving a closer relationship with Him.

Download the free PDF here.....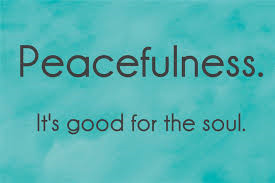 DAVID'S DOODLINGS
PEACE
670. Peace is to be found in the eye of the storm.
671. A soul truly finds peace in God's rest.
672. Strive for strife, rest for peace.
673. Internal peace can flourish amongst external turmoil.
674. Peace is not a feeling, but a place.
675. World peace is an impossibility, inner peace a personal choice.
676. How is it that people rejoice when a peace agreement is reached, yet remain at turmoil within themselves?
677. Peace in our time ' simply impossible. Peace within ' always available.
678. Inner peace is a treasure of far greater value than gold.
679. Peace and riches are seldom bedfellows.
680. War within? Sign the Lord's 'Peace Treaty' today!
681. Our internal battles are bloodier than man's wars.
682. War is of the world. Peace is of God. Therefore we need to seek peace in the right place.
683. The 'War of the World's' is fought within each one of us. Satan versus God.
684. The person with peace has more than all the riches of the world have to offer.
Please feel free to quote these quotes. Acknowledgement of David Tait as the author would be appreciated. There are now over 1300 David sayings for you to view at ...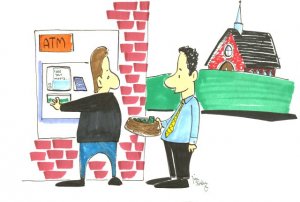 CARTOONS FROM TOON FEVER
Visit the Toon Fever website for more cartoon fun..... http://www.toonfever.com

Check it out at...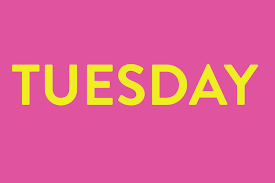 TUESDAY TEACHINGS
THIS WEEK: A REVELATION OF..... DIVIDING THE WATERS (Part 10) THE MINISTRIES OF ELIJAH AND ELISHA
We will look at the individual ministries of these two great prophets and begin to see how they apply to us today.

We have an amazing God!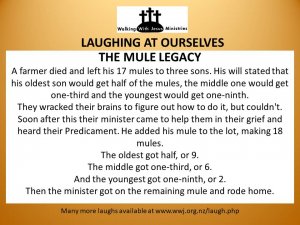 *** ANOTHER DAILY EZINE FROM WWJ!*** 'LAUGHING AT OURSELVES' Subscribe Today
As Christians, if we can't laugh at ourselves, others will! A fun way to start your day. To register today, go down to the bottom of the page link below, click on the subscribe link lao--on@wwj.org.nz (or paste the address in an email yourself and send) Then it's done!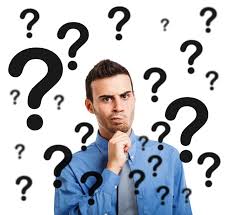 LAUGHING AT OURSELVES
***Blessed are those who can laugh at themselves for they shall never cease to be amused***
*** Those who can't laugh at themselves leave the job to others. ***
256. Where's Jesus?
A Sunday School teacher of pre-schoolers was concerned that his students might be a little confused about Jesus Christ because of the Christmas season emphasis on His birth. He wanted to make sure they understood that the birth of Jesus occurred for real. He asked his class, "Where is Jesus today?"
Steven raised his hand and said, "He's in heaven."
Mary was called on and answered, "He's in my heart."
Sammy, waving his hand furiously, blurted out, "I know, I know! He's in our bathroom!!!"
The whole class got very quiet, looked at the teacher, and waited for a response. The teacher was completely at a loss for a few very long seconds. Finally, he gathered his wits and asked Sammy how he knew this. Sammy said, "Well... every morning, my father gets up, bangs on the bathroom door, and yells, "Good Lord, are you still in there?!"
257. They Won't Leave
The year was 1492AD, and the citizens of Rome wanted to expel the Jews. The Pope, being somewhat more open minded than his followers, decided to give the Jews a chance to be heard on this question, and challenged them to a public debate. The elders of the Jewish community considered the matter carefully.
"We have many learned and erudite men among us," they reasoned, "but the Pope is also learned and erudite. By learning and erudition alone, we may not prevail. Perhaps we may prevail by common sense." So they chose the most common-sense man among them, a crusty old fellow named Moishe, to represent them. Moishe agreed, but on one condition: The debate must be held in silence, without words.
Surprisingly, the Pope agreed. On the appointed day, the Pope and Moishe took the stage and seated themselves before the crowd.
The Pope held up three fingers.
Moishe held up one finger.
The Pope pointed with his three fingers to the four horizons: East, South, West, and North.
Moishe pointed with his one finger to the ground at their feet.
After some moments, the Pope held up the elements of the Eucharist -- the wine and the wafer.
Moishe immediately held up an apple.
Suddenly, the Pope stood up and declared, "The debate is concluded. The Jews have won. The Jews can stay."
Some days later, a cardinal finally got up the nerve to ask the Pope, "Your Holiness, just what exactly did you and Moishe say to each other?"
"First," began the Pope, "I held up three fingers to symbolise the Trinity: Father, Son, and Holy Ghost. Then Moishe held up one finger to represent the essential Unity of God. Okay, so he got me on the first round.
"Next, I pointed to all the horizons to indicate that God is all around us. But Moishe pointed to the ground between us to indicate that God is right here with us. Okay, he got me again.
"Finally, I held up the Eucharist to indicate the redemption of humankind through the sacrifice of our Lord Jesus Christ. But Moishe held up the apple to indicate the original sin of Adam and Eve that made that sacrifice necessary. I realized that he was right - that we are all one in Adam, and announced the Jews' victory."
Not long after that, one of the rabbis asked Moishe the same question.
"The Pope," said Moishe, "held up three fingers to say, 'The Jews must leave Rome in three days.' I held up one finger to say, 'Not one Jew will leave.' Then the Pope pointed to the horizons to say, 'The Jews must disperse into the wide world.' I pointed to the ground between us to say, 'We are staying right here!' Then," Moishe shrugged, "he held up his lunch, I held up mine, and it was all over."
QWIK QWIP: "No one can ruin your day without YOUR permission."
FREE DOWNLOAD: You can now download the book 'Laughing At Ourselves' in PDF format at LAUGHING AT OURSELVES One of the most comprehensive sources of Christian Humour on the Net with 800 sermon fillers for your entertainment and use at ..... https://www.wwj.org.nz/content/wwj18p47.pdf
Or read them all online at.....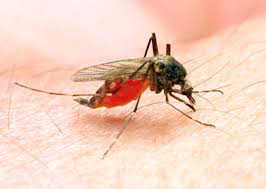 A DAVID MUSING
Sickness is not a great thing to have. This week I have had malaria for the fourth timein the nearly 2 years we have been Africa. Kathy has missed out completely! PTL!
Malaria is endemic here, as in most places in Africa. It is the most frequently treated disease at out hospital here in Western Kenya. (I got 'free' treatment - a bonus! LOL!)
While I wasn't well I had to rest - a little bit!
While resting, I read a book on my Kindle about Dr David Livingstone. This put my malaria into perspaective. Most of the time, during the 19th century, when he was exploring Africa and bringing Jesus to the people, he suffered 'the fever'. Yet, with an amazing constitution and huge determination he continued on through 3 trips fo many years duration. Amazing! And without the cures we have today. What an example to me!
When we think we are are in a bad way, if we look, we will most often find others worse off than ourself.
So, if life is not going your way, look to the Lord and to others, rather than to an inward, 'woe is me'. It can both help and motivate you as well inspiring others.
Until next week.....
MAY GOD BLESS YOU AND YOU BLESS GOD
His servant and yours
David Tait

Visit us here.....
REPRODUCTION OF NEWSLETTER CONTENT
Most weeks we get enquiries about reproducing, in electronic or print form, articles contained in 'PGIM!' We welcome and encourage you to utilize this material. Freely received, freely given. We would ask though, that the source be acknowledged as an encouragement to others to subscribe to this newsletter also.
CHANGING YOUR EMAIL ADDRESS? NEWSLETTER STOPS COMING?
Each week we can lose up to 2% of our readers when they change email addresses without letting us know. Or sometimes, by your server acting strangely and just cutting us off! If you are about to change your address, please advise us of both your old and new addresses here at
enquiries@wwj.org.nz
and we will happily change our records to ensure ongoing delivery. Thanks.
Please also keep our address in your address book, as sometimes servers will automatically delete your address if there is even a one off problem in delivery. If your newsletter doesn't arrive, please let us know and we will reinstate you.
LINKS
If you would like to link your web site to ours, and ours to yours, please advise us on
links@wwj.org.nz
ABOUT US
WALKING WITH JESUS MINISTRIES is a non-profit, non-denominational, Bible based ministry located in Hastings, New Zealand. A ministry dedicated to developing discipleship, fostering unity amongst God's people to achieve the Great Commission, and in doing so, preparing for Christ's return. It is securely based upon the foundational principles of the Apostles Creed while recognising the wide and rich diversity of beliefs amongst Christians in other areas. In accordance with the Lord's direction, materials produced by the ministry are available, free of charge, to genuine enquirers upon request. The ministry is solely funded by donations, as the Lord provides. A list of materials available (plus some fun!) is obtainable and freely downloadable from our website
wwj.org.nz
or by contacting us as follows.
Walking With Jesus Ministries
7 Bull Street
Ahuriri
Napier
New Zealand
Phone: (06) 835 0567 International (+64) 6 835 0567
Email:
enquiries@wwj.org.nz
Web:
wwj.org.nz
Our role is to bless and encourage those in ministry while promoting co-operation and unity of direction amongst the body of Christ, as emphasised 3 times by Jesus in His longest prayer, immediately prior to His arrest and crucifixion. "... so that they may be one as we are one." (John 17:12, 21, 23-4) Our website is currently being developed to encourage your participation one with another, to share resources, and to enable you to promote events and items of interest to the body as a whole - and have a smile while doing it!
For comments upon and contributions to this service, please contact
david@wwj.org.nz
SUBSCRIPTION MANAGEMENT
We would encourage you to share this free service with your friends in ministry. To subscribe yourself please email pgim-on@wwj.org.nz.
If your name has been referred to us by a friend or supporting Ministry or has been obtained from a public Christian Directory or Website, it isn't our wish to burden you with information in which you aren't interested. To remove yourself from this list, please email pgim-off@wwj.org.nz.