A Weekly World Wide Word of Encouragement to those in the Ministry
PRAISE GOD IT'S MONDAY!
A WEEKLY 'WWW (world-wide word) OF ENCOURAGEMENT'
TO THOSE IN MINISTRY
A FREE service, currently connecting with Christian leaders from 3,000 denominations and ministries, in 70 countries.

Issue No: 1088 Published: 22 Aug 2022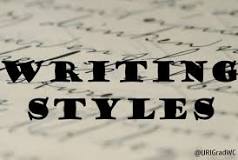 THINKING GREEK OR HEBREW
WRITING STYLE
Greek (Western)
We think in abstract ideas, using logic, definitions, bullet points etc., to explain our ideas. Prose is our favoured median of writing. We are fact based. For example, let's look at Paul's outline of the qualifications for eldership.
5 The reason I left you in Crete was that you might straighten out what was left unfinished and appoint elders in every town, as I directed you. 6 An elder must be blameless, the husband of but one wife, a man whose children believe and are not open to the charge of being wild and disobedient. 7 Since an overseer is entrusted with God's work, he must be blameless—not overbearing, not quick-tempered, not given to drunkenness, not violent, not pursuing dishonest gain. 8 Rather he must be hospitable, one who loves what is good, who is self-controlled, upright, holy and disciplined. 9 He must hold firmly to the trustworthy message as it has been taught, so that he can encourage others by sound doctrine and refute those who oppose it. (Titus 1:5-9)
We love doctrine ahead of love itself! We kill each other, formerly literally, now mainly verbally, over it! Doctrine has become more important than Jesus in defining our relationship to other believers!

Eastern (Hebrew)
Hebrew thinkers express truth in a concrete fashion, building word pictures and telling stories. Poetry is their favourite form of expression. Imagery and symbolism are used extensively to explain their ideas. eg. Book of Revelation - written by Jesus through John.
3 When the Lamb opened the second seal, I heard the second living creature say, "Come!" 4 Then another horse came out, a fiery red one. Its rider was given power to take peace from the earth and to make men slay each other. To him was given a large sword. 5 When the Lamb opened the third seal, I heard the third living creature say, "Come!" I looked, and there before me was a black horse! Its rider was holding a pair of scales in his hand. 6 Then I heard what sounded like a voice among the four living creatures, saying, "A quart of wheat for a day's wages, and three quarts of barley for a day's wages, and do not damage the oil and the wine!" (Revelation 6:3-6)
Jesus taught in parables, in word pictures, making spiritual applications out of every day activities. The most famous is the Parable of the Sower.
3 Then he told them many things in parables, saying: "A farmer went out to sow his seed. 4 As he was scattering the seed, some fell along the path, and the birds came and ate it up. 5 Some fell on rocky places, where it did not have much soil. It sprang up quickly, because the soil was shallow. 6 But when the sun came up, the plants were scorched, and they withered because they had no root. 7 Other seed fell among thorns, which grew up and choked the plants. 8 Still other seed fell on good soil, where it produced a crop—a hundred, sixty or thirty times what was sown. 9 He who has ears, let him hear." (Matthew 13:3-8)
And we are all familiar with the beauty and powerful poetry of the Psalms, particularly those of David. What an amazing word picture of God's comfort and love in times of trouble is found in the 23rd Psalm.
1 The LORD is my shepherd, I shall not be in want.
2 He makes me lie down in green pastures,
he leads me beside quiet waters,
3 he restores my soul.
He guides me in paths of righteousness
for his name's sake.
4 Even though I walk
through the valley of the shadow of death,
I will fear no evil,
for you are with me;
your rod and your staff,
they comfort me. (Psalm 23:1-4)

SOME SPIRITUAL IMPLICATIONS FOR TODAY
1. Jesus is not about theology as such, of which there will always be differences, but relationship with Him and leading a godly life, of us representing Him in the world. He is interested in character, as expressed through the parables, rather than theological knowledge. (Ask the Pharisees!)
2. Be careful not to translate imagery and symbolism literally, looking instead for the spiritual principles that undergird it.
3. Grasp hold of the emotions expressed in the Psalms, Lamentations and other spiritual songs, for the feelings expressed, the problems experienced and overcome, are as applicable now as they were when they were written.
4. Following Jesus is relational and experiential in the Hebrew, not theoretical, philosophical or theological as in the Greek.
Acknowledgements: http://www.followtherabbi.com and http://hethathasanear.com and http://www.wildbranch.org
(Continued next week)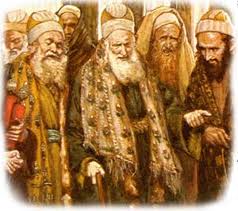 FROM THE WORD
THE WORDS OF JESUS
May we hear what the Lord is saying to us.....
Warnings About the Scribes and Pharisees (Matthew 23:1-39, Mark 12:38-40, Luke 20:45-7)
The Seven Woes.
"The religious teachers and the Pharisees are responsible as interpreters of the law of Moses, so obey them and do everything they tell you. But don't follow what they do, because they don't practice what they preach. They tie up heavy burdens, and place them on people's shoulders, but they themselves don't lift a finger to help them. Everything they do is to make sure they get noticed. They make themselves large prayer boxes to wear and long tassels on their clothes. They love to have the places of honor at banquets and the best seats in the synagogues. They love to be greeted with respect in the market places, and for people to call them 'Rabbi.
"Don't let people call you 'Rabbi.' Only one is your Master Teacher, and you are all brothers. Don't call anyone by the title 'Father' here on earth. Only one is your Father, who is in heaven. Don't let people call you 'Teacher.' Only one is your Teacher, the Messiah. The greatest among you will be your servant. Anyone who makes themselves great will be humbled, and anyone who humbles themselves will be made great.
"But what a disaster is coming on you, religious teachers and Pharisees, you hypocrites! You slam shut the door of the kingdom of heaven in people's faces. You yourselves don't go in, yet you don't let anyone in who is trying to enter. What a disaster is coming on you, religious teachers and Pharisees, you hypocrites! For you travel over land and sea to make a single convert, and when you do, you make him twice a son of darkness as you are yourselves. What a disaster is coming on those of you who say, 'If you swear by the Temple that doesn't count, but if you swear by the gold of the Temple, then you have to keep your oath.' How foolish and blind you are! What is greater—the gold, or the Temple that makes the gold holy? You say, 'If you swear on the altar that doesn't count, but if you swear on the sacrifice that's on the altar, then you have to keep your oath.' How blind you are! What is greater—the sacrifice, or the altar that makes the sacrifice holy? If you swear by the altar, you swear by it and by everything that's on it. If you swear by the Temple you swear by it and by the One who lives there. If you swear by heaven you swear by the throne of God and the One who sits there.
"What a disaster is coming on you, religious teachers and Pharisees, you hypocrites! You pay a tithe of mint, aniseed, and cumin, but you neglect the vital aspects of the law—doing right, showing mercy, exercising trust. Yes, you should pay your tithe, but don't forget these other things. You blind guides—you strain what you drink to keep out a fly but then you swallow a camel!
"What a disaster is coming on you, religious teachers and Pharisees, you hypocrites! You clean the outside of the cup and the plate, but inside you're full of greed and self-indulgence. You blind Pharisees! First clean the inside of the cup and the plate, so that the outside will also be clean.
"What a disaster is coming on you, religious teachers and Pharisees, you hypocrites! You are like whitewashed tombs, looking good on the outside, but on the inside full of skeletons and all kinds of rottenness. You're just the same. On the outside you look like good people to others, but on the inside you're full of hypocrisy and wickedness.
"What a disaster is coming on you, religious teachers and Pharisees, you hypocrites! You build tombs as memorials to the prophets, and decorate the tombs of the good, and you say, 'If we had lived in the times of our ancestors we would not have joined them in shedding the blood of the prophets.' But by saying this you testify against yourselves, proving that you belong to those who murdered the prophets! So get on with it—finish it all off using your forefathers' methods! You snakes, you brood of vipers, how will you escape the judgment of condemnation?
"That's why I'm sending you prophets, wise men, and teachers. Some of them you will kill, some of them you will crucify, and some of them you will flog in your synagogues, hunting them from town to town. As a result, you will be held accountable for the blood of all the good people that has been poured out on the land— from the blood of Abel, who did what was right, to the blood of Zachariah son of Barachiah, whom you killed between the Temple and the altar.
"I'm telling you, the consequences of all this will fall on this generation. O Jerusalem, Jerusalem, you who kill the prophets and stone those who are sent to you! So often I wanted to gather your children as a mother hen gathers her chicks under her wings—but you wouldn't let me. 38Now look—your house is left abandoned, totally empty. I tell you this: you won't see me again until you say, 'Blessed is the one who comes in the name of the Lord.'"
Download the complete 'Words of Jesus' here.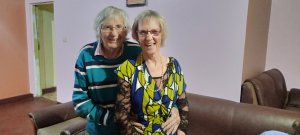 OUR AFRICAN EXPERIENCE
FOR MORE DETAILED AND REGULAR UPDATES, VISIT OUR FACEBOOK PAGE
AN EYE 4 Africa - https://www.facebook.com/aneye4africa/
THE THEATRE RECONSTRUCTION ISSTILL PROGRESSING WELL
Unfortunately, pictures are proving to be a problem ,with a flat phone!
However, the theatre is progressing well, although in photos would not look hugely different to last week. All the walls have been finished and plastered, some new winwows put in, and we are almost ready to lay tiles on the wall and terazo on the floor.(coloured chips embedded in concrete.) Progress will look a lot faster now.
Some good pics next week.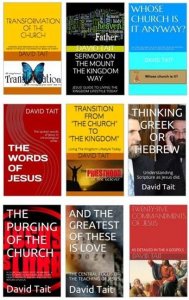 ***NOW***NINE BOOKS ARE AVAILABLE ON AMAZON!!!
9 BOOKS are now available on Amazon (Kindle)!

All are available worldwide for electronic download on Amazon (Kindle) for $US0.99c . Unfortunately there has to be a charge in order to list.

Your support would be appreciated and they could well change your life!
Many more online at https://www.wwj.org.nz/more-free-downloads

They are all found at this link.....
http://www.amazon.com/s/ref=nb_sb_noss?url=search-alias%3Daps&field-keywords=david+tait+books/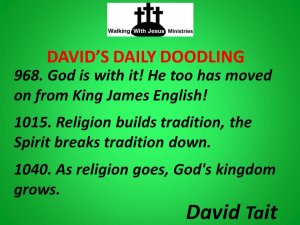 ***DAILY EZINE!*** 'DAVID'S DAILY DOODLINGS' Subscribe Today
Receive one or more of David's sayings in your mailbox each day to inspire, challenge or maybe, amuse. To register today, go down to the bottom of the page link below, click on the subscribe link dd-on@wwj.org.nz (or paste the address in an email yourself and send) Then it's done! If you have an Irish heritage, you will love the background coloring!
Subscription and back issue link is.....

'THE WORDS OF JESUS' REMAIN AVAILABLE FOR PDF DOWNLOAD
Join the many who have downloaded the 'The Words of Jesus'. I am sure you will be blessed by it, as I have been.

One key element here is the setting out in chronological order (as far as it is possible to do so) our Lord's words drawn from all the Gospels, and the elimination of repetition between Gospels.

You may be surprised by the different perspective this presentation gives you both in understanding of His life and ministry, and in achieving a closer relationship with Him.

Download the free PDF here.....
PHOTO: Possible look of Jesus in society of the time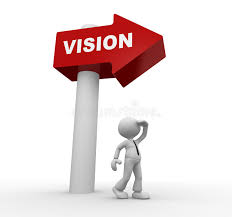 DAVID'S DOODLINGS
1140. The key difference between a dreamer and a visionary is application.

1141. Perspiration turns dreams into visions.

1142. Praise God when your vision dies for it is one stage closer to fulfilment!

1143. As a flower dies before its seed germinates, so your vision must die, testing your faithfulness, before restoration and fulfilment.

1144. It takes wisdom and discernment to separate our human dreams from God's visions.

1145. Man's pride frequently gets in the way of God's visions.

1146. For visions to be effective, ownership must remain with God.

1147. Without GOD'S vision the people perish.

1148. We are to simply be the conduit for God's visions, not to invent our own.

1149. With vision man we are to be reactive to God, not proactive to self.

1150. We must never place vision ahead of relationship with the ultimate visionary, Jesus.

1151. I am not interested in your vision but excited about the vision God has placed in you.
Please feel free to quote these quotes. Acknowledgment of David Tait as the author would be appreciated. There are now over 1300 David sayings for you to view at ...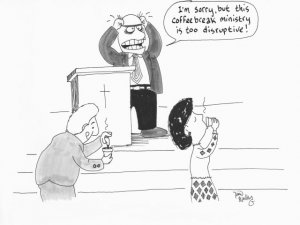 CARTOONS FROM TOON FEVER
Visit the Toon Fever website for more cartoon fun..... http://www.toonfever.com
Check it out at...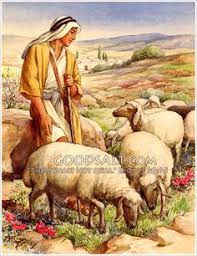 TUESDAY TEACHINGS
THIS WEEK: A REVELATION OF……. THE WAY OF HOLINESS PART 8 OF 9 KING DAVID -A PICTURE OF HOLINESS
God is full of surprises! Our human minds and ways of understanding are not necessarily how God thinks! Sometimes He brings us up with a start, as He reveals His mind to us. He did this with me in this particular case, in revealing the relationship of King David to holiness.

We'll find out how!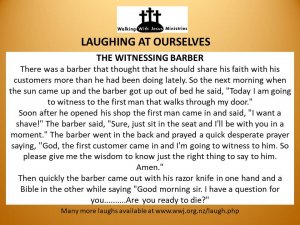 *** ANOTHER DAILY EZINE FROM WWJ!*** 'LAUGHING AT OURSELVES' Subscribe Today
As Christians, if we can't laugh at ourselves, others will! A fun way to start your day. To register today, go down to the bottom of the page link below, click on the subscribe link lao--on@wwj.org.nz (or paste the address in an email yourself and send) Then it's done!

LAUGHING AT OURSELVES
***Blessed are those who can laugh at themselves for they shall never cease to be amused***
*** Those who can't laugh at themselves leave the job to others. ***
235. Clerical Clothes
A priest was walking along the corridor of the parochial school near the preschool wing when a group of little ones were trotting by on the way to the cafeteria. Little Johnny stopped and looked at him in his clerical clothes and asked, "Why do you dress funny?"
He told him he was a priest and this is the uniform priests wear.
Little Johnny pointed to the priest's plastic collar tab and asked, "Do you have an owie?"
The priest was perplexed till he realized that to him the collar tab looked like a band-aid. So the priest took it out and handed it to Little Johnny, to show him. On the back of the tab were raised letters giving the name of the manufacturer.
Little Johnny felt the letters, and the priest asked, "Do you know what those words say?"
"Yes I do," said Little Johnny, who was not old enough to read. Peering intently at the letters he said, "Kills ticks and fleas up to six months!"
QWIK QWIP: "You can preach a better sermon with your life than with your lips."
236. Dressed for Church
One Sunday morning, the congregation of a ritzy church, with vaulted ceilings, hand-carved oak pews, stained class windows, and a deep plush carpet, had a stir.
A man came in just minutes before the service was to begin. He was dressed terribly, had on ratty old boots, a dirty flannel shirt, jeans and a filthy cowboy hat. Besides that he must have not heard of deodorant. The congregation was not happy!
Several sent notes to the minister about their concern. So at the end of the service, the pastor greeted the wretchedly attired man and asked him if he enjoyed the service. The fellow exclaimed wholeheartedly that he had.
The minister invited him back but said, "Next time you come, please dress properly and take a shower. I want you to pray and ask Jesus about how He would want you to dress if you returned to His house." The fellow said he would.
Next week he came back, dressed the same way. Once again the congregation was very upset. At the end of the service, the minister greeted the fellow and asked, "Did you ask Jesus about how to dress for church here?"
"Oh yes," said the man, "I surely did." "And, what did He say to you," persisted the pastor.
"Well," said the fellow, "Jesus told me He didn't know how I should dress for this church, because He's never been here."
Download the book 'Laughing At Ourselves' in PDF format at LAUGHING AT OURSELVES One of the most comprehensive sources of Christian Humour on the Net with 800 sermon fillers for your entertainment and use at ..... https://www.wwj.org.nz/content/wwj18p47.pdf
Or read even more online at.....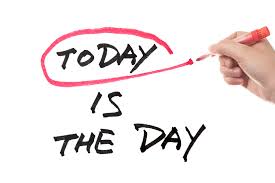 A DAVID MUSING
My wife Kathy is in New Zealand currently, spending time with family and friends - and organizing the big task of selling off, or giving away the remainder of our furniture and worldly goods stored in a friends garage.
As part of this she has gone through our old photos, produced in the days before you took them with the click of a button on your phone.
She put up on WhatsApp, photos of our kids as babies, unrecognizable to me now as they look a lot different up to 50 years later, a photo of our first date, a ball at my university - we look little different! ell! LOL! And a couple of me driving my racing car, which I still remember well! LOL!
It is good to look back on memories, for they are part of who we are now.
But it is more important to look to the future, no matter what age we are.
For the past is gone, both bad and good, but today, and in the future, God can use us for His purposes, looking forward to the day when He can say to us, "Well done good and faithful servant."
Until next time.
His servant and yours
David Tait

Visit us here.....
CHANGING YOUR EMAIL ADDRESS? NEWSLETTER STOPS COMING?
Each week we can lose up to 2% of our readers when they change email addresses without letting us know. Or sometimes, by your server acting strangely and just cutting us off! If you are about to change your address, please advise us of both your old and new addresses here at
enquiries@wwj.org.nz
and we will happily change our records to ensure ongoing delivery. Thanks.
Please also keep our address in your address book, as sometimes servers will automatically delete your address if there is even a one off problem in delivery. If your newsletter doesn't arrive, please let us know and we will reinstate you.
REPRODUCTION OF NEWSLETTER CONTENT
Most weeks we get enquiries about reproducing, in electronic or print form, articles contained in 'PGIM!' We welcome and encourage you to utilize this material. Freely received, freely given. We would ask though, that the source be acknowledged as an encouragement to others to subscribe to this newsletter also.
LINKS
If you would like to link your web site to ours, and ours to yours, please advise us on
links@wwj.org.nz
ABOUT US
WALKING WITH JESUS MINISTRIES is a non-profit, non-denominational, Bible based ministry located in Hastings, New Zealand. A ministry dedicated to developing discipleship, fostering unity amongst God's people to achieve the Great Commission, and in doing so, preparing for Christ's return. It is securely based upon the foundational principles of the Apostles Creed while recognising the wide and rich diversity of beliefs amongst Christians in other areas. In accordance with the Lord's direction, materials produced by the ministry are available, free of charge, to genuine enquirers upon request. The ministry is solely funded by donations, as the Lord provides. A list of materials available (plus some fun!) is obtainable and freely downloadable from our website
wwj.org.nz or by contacting us as follows.

Walking With Jesus Ministries
P O Box 2
Webuye 50205
Kenya

Email: enquiries@wwj.org.nz
Web: wwj.org.nz

Our role is to bless and encourage those in ministry while promoting co-operation and unity of direction amongst the body of Christ, as emphasised 3 times by Jesus in His longest prayer, immediately prior to His arrest and crucifixion. "... so that they may be one as we are one." (John 17:12, 21, 23-4) Our website is currently being developed to encourage your participation one with another, to share resources, and to enable you to promote events and items of interest to the body as a whole - and have a smile while doing it!

For comments upon and contributions to this service, please contact
david@wwj.org.nz
SUBSCRIPTION MANAGEMENT
We would encourage you to share this free service with your friends in ministry. To subscribe yourself please email pgim-on@wwj.org.nz.
If your name has been referred to us by a friend or supporting Ministry or has been obtained from a public Christian Directory or Website, it isn't our wish to burden you with information in which you aren't interested. To remove yourself from this list, please email pgim-off@wwj.org.nz.