A Weekly World Wide Word of Encouragement to those in the Ministry
PRAISE GOD IT'S MONDAY!
A WEEKLY 'WWW (world-wide word) OF ENCOURAGEMENT'
TO THOSE IN MINISTRY
A FREE service, currently connecting with Christian leaders from 3,000 denominations and ministries, in 70 countries.

Issue No: 897 Published: 31 Dec 2018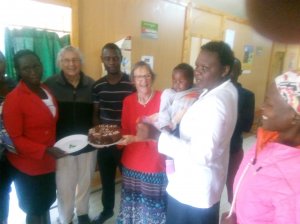 2019 GREETINGS FROM DAVID AND KATHY
May 2019 see God's will done in your life.
Blessings
David and Kathy
Photo: Celebrating a birthday with some of our hospital staff and patients.

OBSERVATIONS FROM AFRICA
LIFE IN A KENYAN VILLAGE
One of the first things you notice coming to village Africa is the slow pace of life.
People walk slowly, and take their time doing things.
Why should this be?
Of course, worldwide, country life moves at a slower pace than in the cities.
But in tropical areas there is an additional factor - HEAT!
We are fortunate to live here in Webuye, almost on the Equator, 5,000 feet above sea level, which certainly cools the air temperature to round 31c max in Summer and low to mid 20's for the rest of the year. Night lows are 18c in summer and 14-16c the rest of the year. Unusually, we don't have much humidity unless it rains.
However at lower levels, the heat and humidity increse considerably, necessitating slow movement in order to conserve energy. You simply cannot move fast.
Where there is fertile land and water, crops grow fantastically well. Throw a fruit stone out the window, and it will likely grow.
Obviously, particularly in northern Africa, dominated by desert and little rainfall, problems with famine abound. This is so, to a lesser extent, in northern Kenya also.
Food is mostly purchased or grown for same day consumption.
There is little in the way of savings for emergencies, such as sickness.
The biggest common burden is school fees. While primary education, in Kenya at least, is meant to be free, the public schools generally are not the best. Raising money for school fees is a constant challenge.
Of course, most villagers are uneducated, but many desire a better life for their children through education.
This has led to a flow of people towards the cities, for better life opportunities.
This has been accentuated by the splitting of land into smaller and smaller blocks, as each son inherits a share. Now many lots have become uneconomic causing even more to leave.
So the village problems are similar to many other places in the world.
Find out more about us here.....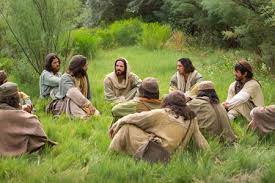 FROM THE WORD
THE WORDS OF JESUS
May we hear what the Lord is saying to us.....
Teaching on Beelzebub and Demons (Luke 11:14-26)
Jesus states.
"Any kingdom divided against itself will be destroyed. A family divided against itself will fall. If Satan is divided against himself, how can his kingdom stand? You say that I cast out demons using the power of Beelzebub. But if I drive out demons by the power of Beelzebub, by whose power do your own people drive them out? They themselves will condemn you as wrong!
"However, if I am driving out demons by the power of God, then this proves God's kingdom has arrived.
It's right here among you! When a strong man who is fully armed guards his house, all he owns is safe. But if a stronger man comes and defeats him, taking from him all his weapons that he depended on, then he can carry off all his possessions. "Anyone who is not with me is against me, and anyone who doesn't build together with me is breaking it all apart.
When an evil spirit leaves someone, it goes through the desert looking for a place to stay. When it doesn't
find anywhere, it says, 'I'll return to the house I left.' When it returns, it finds its old home is swept and tidy.
So it goes and finds seven other spirits more evil than itself, and they go in and live there. In the end that man is worse off than before."
A Woman Blesses Mary (Luke 11:27-8)
Jesus corrects her.
"Even more blessed are those who hear God's word, and follow what it says."
Sign of Jonah (Luke 11:29-32)
Jesus addressed the crowd.
"This is an evil generation for it's looking for some miraculous sign, but no sign will be given to it except the sign of Jonah. In the same way that Jonah was a sign to the people of Nineveh, so will the Son of man be a sign to this generation. The queen of the south will rise in the judgment together with the people of this generation and will condemn them, for she came from the ends of the earth to hear Solomon's wisdom, and now there is someone greater than Solomon here! The people of Nineveh rise in the judgment together with this generation, and will condemn it, for they repented when they heard Jonah's message, and now there's someone greater than Jonah here!
(Continued next week)
You can download the complete 'Words of Jesus' here.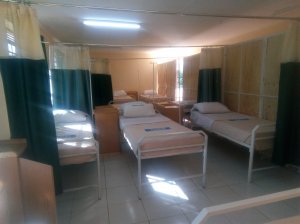 OUR AFRICAN EXPERIENCE
On holiday with the half of our family that is in Britain! My first in 18 months.
Expecting the arrival of our 4th grandchild while we are there. An exciring time!
FOR MORE DETAILED AND REGULAR UPDATES, VISIT OUR FACEBOOK PAGE
AN EYE 4 Africa - https://www.facebook.com/aneye4africa/
Our temporary ward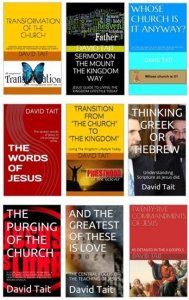 ***NOW***NINE BOOKS ARE AVAILABLE ON AMAZON!!!
9 BOOKS are now available on Amazon (Kindle)!

All are available worldwide for electronic download on Amazon (Kindle) for $US0.99c . Unfortunately there has to be a charge in order to list.

Your support would be appreciated and they could well change your life!

They are all found at this link.....
http://www.amazon.com/s/ref=nb_sb_noss?url=search-alias%3Daps&field-keywords=david+tait+books/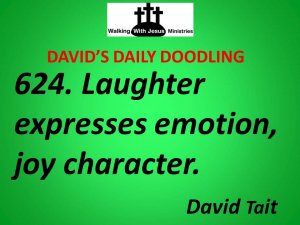 ***DAILY EZINE!*** 'DAVID'S DAILY DOODLINGS' Subscribe Today
Receive one of David's sayings in your mailbox each day to inspire, challenge or maybe, amuse. To register today, go down to the bottom of the page link below, click on the subscribe link dd-on@wwj.org.nz (or paste the address in an email yourself and send) Then it's done! If you have an Irish heritage, you will love the background coloring!
Subscription and back issue link is.....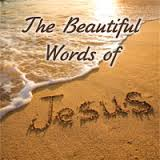 'THE WORDS OF JESUS' REMAIN AVAILABLE FOR PDF DOWNLOAD
Join the many who have downloaded the 'The Words of Jesus'. I am sure you will be blessed by it, as I have been.

One key element here is the setting out in chronological order (as far as it is possible to do so) our Lord's words drawn from all the Gospels, and the elimination of repetition between Gospels.

You may be surprised by the different perspective this presentation gives you both in understanding of His life and ministry, and in achieving a closer relationship with Him.

Download the free PDF here.....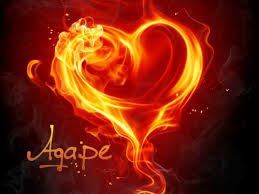 DAVID'S DOODLINGS
LOVE
508. True love is of the will, rather than the heart.

509. True love is truly proven in unlovely situations.

510.'It is better to have loved and lost'' is not true of God's love. For He never fails us.

511. Jesus specialises in loving the unlovely ' fortunately for me!

512. We all need love. What differs, is where we seek to find it!

513. To submit our will to another is the ultimate love commitment.

514. Jesus loved us to death!

515. It is much harder for the worthy to accept God's love than the unworthy. Always has been, always will be.

516. As passion goes, true love grows.

517. Passion stirs, love builds.
Please feel free to quote these quotes. Acknowledgement of David Tait as the author would be appreciated. There are now over 1300 David sayings for you to view at ...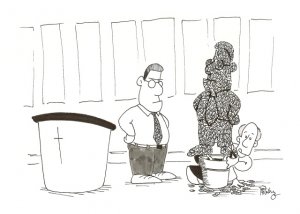 CARTOONS FROM TOON FEVER
Visit the Toon Fever website for more cartoon fun..... http://www.toonfever.com

Check it out at...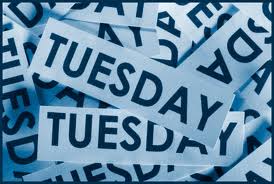 TUESDAY TEACHINGS
THIS WEEK: A REVELATION OF... THE TABERNACLE OF DAVID - Part 13
After the summary of the last 12 weeks teaching, we are going to see how the pentecostal experience and church is not the final church but rather, a step on the way to the end time bride, overcomers, or whatever you wish to call the fully committed church of the final days.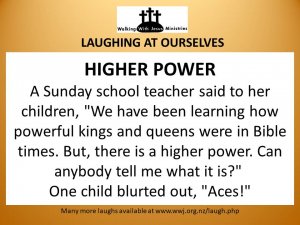 *** ANOTHER DAILY EZINE FROM WWJ!*** 'LAUGHING AT OURSELVES' Subscribe Today
As Christians, if we can't laugh at ourselves, others will! A fun way to start your day. To register today, go down to the bottom of the page link below, click on the subscribe link lao--on@wwj.org.nz (or paste the address in an email yourself and send) Then it's done!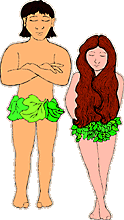 LAUGHING AT OURSELVES
***Blessed are those who can laugh at themselves for they shall never cease to be amused***
*** Those who can't laugh at themselves leave the job to others. ***
QWIK QWIP: "God always gives His best to those who leave the choice with Him."
217. Preaching and Praying
There was a Pastor that died and went to heaven. Upon his arrival he was given an old shack to live in. He noticed a cab driver who had entered was given a huge mansion.
The pastor had asked Peter why he was given this shack after he had given his entire life to serving the Lord. He also inquired how a cabby could reap such a reward. Peter responded, "It's simple, when you preached people fell asleep but when he drove people prayed "
218. Top 10 Reasons for Not Reading the Scripture
In one church, members were asked to read Joshua Chapter 1 in preparation for the following Sunday's sermon. A few members failed to read - here are their top ten excuses:
10. I was absent last week, and thought that the bulletin I received in the mail was for spending quality time making paper aeroplanes with my grandson.
9. I tried, but finally gave up trying to find the book of Joshua in my handy pocket New Testament.
8. I procrastinated until Saturday night, but the excitement of my wife's favourite WWF show was too distracting.
7. My dog ate my Great Chapters assignment sheet.
6. Spiritual giants like me read the Bible as guided from above, not as directed by mere man.
5. My Bible could not be found - prior to Y2k I had buried it in a metal box in the woods so I could access it when Anti-Christ takes over the world.
4. When the Pastor said "Joshua one", I thought he was telling us that "Joshua won" at the Israeli marathon race last week.
3. I'm a visual person so I looked at the Bible comic book pictures.
2. I'm an auditory person so I listened to the song, "Joshua Fit the Battle of Jericho".
And the number one top excuse for not reading the assigned Bible chapter:
1. I started to read the chapter, but then came under persecution when an officer pulled me over and forbade me to read while driving on I - 80.
219. Married Bliss
Adam and Eve had a unique advantage for starting married life: he didn't have to hear about the men she could have married and she didn't have to worry about not cooking things the way his mother cooked them.
FREE DOWNLOAD: You can now download the book 'Laughing At Ourselves' in PDF format at LAUGHING AT OURSELVES One of the most comprehensive sources of Christian Humour on the Net with 800 sermon fillers for your entertainment and use at ..... https://www.wwj.org.nz/content/wwj18p47.pdf
Or read them all online at.....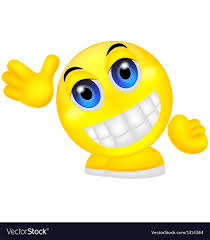 A DAVID MUSING
O-N H-O-L-I-D-A-Y!!!
MAY GOD BLESS YOU AND YOU BLESS GOD
His servant and yours
David Tait

Visit us here.....
REPRODUCTION OF NEWSLETTER CONTENT
Most weeks we get enquiries about reproducing, in electronic or print form, articles contained in 'PGIM!' We welcome and encourage you to utilize this material. Freely received, freely given. We would ask though, that the source be acknowledged as an encouragement to others to subscribe to this newsletter also.
CHANGING YOUR EMAIL ADDRESS? NEWSLETTER STOPS COMING?
Each week we can lose up to 2% of our readers when they change email addresses without letting us know. Or sometimes, by your server acting strangely and just cutting us off! If you are about to change your address, please advise us of both your old and new addresses here at
enquiries@wwj.org.nz
and we will happily change our records to ensure ongoing delivery. Thanks.
Please also keep our address in your address book, as sometimes servers will automatically delete your address if there is even a one off problem in delivery. If your newsletter doesn't arrive, please let us know and we will reinstate you.
LINKS
If you would like to link your web site to ours, and ours to yours, please advise us on
links@wwj.org.nz
ABOUT US
WALKING WITH JESUS MINISTRIES is a non-profit, non-denominational, Bible based ministry located in Hastings, New Zealand. A ministry dedicated to developing discipleship, fostering unity amongst God's people to achieve the Great Commission, and in doing so, preparing for Christ's return. It is securely based upon the foundational principles of the Apostles Creed while recognising the wide and rich diversity of beliefs amongst Christians in other areas. In accordance with the Lord's direction, materials produced by the ministry are available, free of charge, to genuine enquirers upon request. The ministry is solely funded by donations, as the Lord provides. A list of materials available (plus some fun!) is obtainable and freely downloadable from our website
wwj.org.nz
or by contacting us as follows.
Walking With Jesus Ministries
7 Bull Street
Ahuriri
Napier
New Zealand
Phone: (06) 835 0567 International (+64) 6 835 0567
Email:
enquiries@wwj.org.nz
Web:
wwj.org.nz
Our role is to bless and encourage those in ministry while promoting co-operation and unity of direction amongst the body of Christ, as emphasised 3 times by Jesus in His longest prayer, immediately prior to His arrest and crucifixion. "... so that they may be one as we are one." (John 17:12, 21, 23-4) Our website is currently being developed to encourage your participation one with another, to share resources, and to enable you to promote events and items of interest to the body as a whole - and have a smile while doing it!
For comments upon and contributions to this service, please contact
david@wwj.org.nz
SUBSCRIPTION MANAGEMENT
We would encourage you to share this free service with your friends in ministry. To subscribe yourself please email pgim-on@wwj.org.nz.
If your name has been referred to us by a friend or supporting Ministry or has been obtained from a public Christian Directory or Website, it isn't our wish to burden you with information in which you aren't interested. To remove yourself from this list, please email pgim-off@wwj.org.nz.