A Weekly World Wide Word of Encouragement to those in the Ministry
PRAISE GOD IT'S MONDAY!
A WEEKLY 'WWW (world-wide word) OF ENCOURAGEMENT'
TO THOSE IN MINISTRY
A FREE service, currently connecting with Christian leaders from 3,000 denominations and ministries, in 70 countries.

Issue No: 827 Published: 04 Sep 2017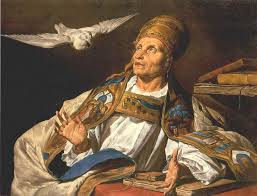 WHOSE CHURCH IS IT ANYWAY? Part 11
325-600AD
THE MONASTICS Continued
GREGORY THE GREAT (AD540-604) (Pictured) Born of wealthy parents, Gregory received a good education. About 500, he was appointed Prefect of Rome, a position of considerable honour.

After the death of his father, Gregory gave up the fortune he had inherited and entered a Benedictine monastery where he soon became recognized as a gifted leader. So much so that when Pope Pelagius died in 590, Gregory was elected to succeed him.

In his 'Dialogues', Gregory records many miracles which he had direct personal knowledge of, even including the raising of the dead. Many of these miracles reflect Mark 11:23 where Jesus said…..
"If anyone says to this mountain, 'Go, throw yourself into the sea,' and does not doubt in his heart but believes what he says will happen, it will be done for him" (Mark 11:23)

In one example, Gregory tells the story of Bishop Boniface whose garden suffered an invasion of caterpillars. Seeing all his vegetables going to ruin, Boniface turned to the caterpillars and said, "I adjure you in the name of our Lord Jesus Christ, depart from here and stop eating these vegetables." Obeying his voice all the caterpillars, right down to the very last one, disappeared from his garden! A spiritual insecticide!

Gregory also tells of a boy who, when drawing water from the river, fell in and was being swept away by the current. Benedict, the abbot (leader) of the nearby monastery, became aware of the crisis through a word of knowledge, and charged Brother Maurus to hurry to the river to rescue the boy. Running to the river's edge, Maurus spotted the frantic boy being swept downstream, and without realizing it, continued to run on the water until he reached the boy! Grabbing him by the hair, Maurus dragged him to safety on the riverbank. Benedict took no credit for the miracle but attributed it to the obedience of his disciple. Maurus, however, claimed that the rescue was "due entirely to his abbot's command."

Gregory also tells of a man named Marcellus being raised from the dead. Marcellus died on a Saturday. Because he could not be buried the same day, his sisters sought the prayers of Fortunatus, bishop of that area. Fortunatus went to the home of Marcellus early on the Sunday morning. Kneeling near the corpse, he began to pray. After praying for some time, he got up, then and sat down. In a subdued voice, he called out, "Brother Marcellus." Marcellus opened his eyes, and looking at Fortunatus said, "What have you done? What have you done?"

Fortunatus then asked, "What have I done?" Marcellus explained how, on the previous day, two people [angels] had come to escort him to the 'abode of the blessed'. A messenger had intervened, however, commanding, "Take him back because Bishop Fortunatus is visiting his home." Marcellus revived, quickly regaining his strength, and lived for years after this miracle.

Gregory believed in miracles. As he nowhere speaks of a theory of cessation, he obviously believed that miracles were to continue throughout the history of the church.

However, he does emphasize that it was holy men of God who performed these miracles, thus exhibiting the medieval tendency to associate miracles with an ascetic and saintly lifestyle. This undue regard for the ascetic life actually divided the church during this period.

PATRICK OF IRELAND (c.AD387-461) The inclusion of 'Saint Patrick' here could be controversial, as there is as much - probably more - myth and legend about his life as there is reality! I can safely say this, for I am of mixed Irish/Scottish stock, my mother having been born in Ireland!

I quote a summary of his life story.....

Patrick was born around 385 in Scotland, probably Kilpatrick. His parents were Calpurnius and Conchessa, who were Romans living in Britian in charge of the colonies.

As a boy of fourteen or so, he was captured during a raiding party and taken to Ireland as a slave to herd and tend sheep. Ireland at this time was a land of Druids and pagans. He learned the language and practices of the people who held him.

During his captivity, he turned to God in prayer. He wrote

"The love of God and his fear grew in me more and more, as did the faith, and my soul was rosed, so that, in a single day, I have said as many as a hundred prayers and in the night, nearly the same." "I prayed in the woods and on the mountain, even before dawn. I felt no hurt from the snow or ice or rain."

Patrick's captivity lasted until he was twenty, when he escaped after having a dream from God in which he was told to leave Ireland by going to the coast. There he found some sailors who took him back to Britain, where he reunited with his family.

He had another dream in which the people of Ireland were calling out to him "We beg you, holy youth, to come and walk among us once more."

He began his studies for the priesthood. He was ordained by St. Germanus, the Bishop of Auxerre, whom he had studied under for years.

Later, Patrick was ordained a bishop, and was sent to take the Gospel to Ireland. He arrived in Ireland March 25, 433, at Slane. One legend says that he met a chieftain of one of the tribes, who tried to kill Patrick. Patrick converted Dichu (the chieftain) after he was unable to move his arm until he became friendly to Patrick.

Patrick began preaching the Gospel throughout Ireland, converting many. He and his disciples preached and converted thousands and began building churches all over the country. Kings, their families, and entire kingdoms converted to Christianity when hearing Patrick's message.

Patrick by now had many disciples, among them Beningnus, Auxilius, Iserninus, and Fiaac, (all later canonized as well).

Patrick preached and converted all of Ireland for 40 years. He worked many miracles and wrote of his love for God in Confessions. After years of living in poverty, traveling and enduring much suffering he died March 17, 461.

He died at Saul, where he had built the first church.
(Source Catholic Online http://www.catholic.org/saints/saint.php?saint_id=89)

Patrick brought the Holy Spirit inspired monastic tradition to Ireland, from where it spread to Scotland, and even back into parts of Europe. At a time when the monastic tradition was becoming formalized in Europe, the Roman Catholic Church having rejected the gifts of the Spirit as being for then, the missionary work of Patrick and his successors, particularly in Scotland, retained Holy Spirit activity through the centuries to come.
(Continued next week)
Find out more about us here.....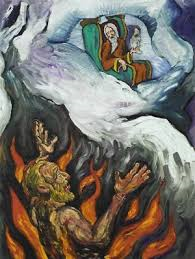 FROM THE WORD
THE WORDS OF JESUS
May we hear what the Lord is saying to us.
Parable of the Shrewd Manager (Luke 16:1-13)
Told to the disciples.
"There was once a rich man whose manager was accused of wasting what belonged to his master. So the rich man called in his manager, and asked him 'What's this I hear about you? Bring in your accounts, because you won't be continuing as manager.'
The manager said to himself, 'Now what will I do since my master going to fire me from my job? I'm not strong enough to dig, and I'm ashamed to beg. Oh, I know what I'm going to do so that when I'm sacked as manager people will make me welcome in their homes.'
"So he invited all those who were in debt to his master to come and see him. He asked the first one, 'How much do you owe my master?' The man replied, 'A hundred units of oil.' He said to him, 'Sit down quickly.
Take your bill, and change it to fifty.' Then he said to another, 'How much do you owe?" The man replied, 'A hundred units of wheat.' He said to him, 'Take your bill and change it to eighty.'
"The rich man commended his dishonest manager for his cunning idea. The children of this world are more cunning towards one another than are the children of light.
"I tell you, use the wealth of this world to make friends for yourselves so that when it's gone, you'll be
welcomed into an eternal home. If you can be trusted with very little you can also be trusted with much; if you are dishonest with very little you will also be dishonest with much. So if you can't be trusted when it comes to worldly wealth, who will trust you with true riches? And if you can't be trusted with what belongs to someone else, who will trust you with what is yours? No servant can obey two masters. Either he will hate one and love the other, or he will be devoted to one and despise the other. You can't serve both God and Money."
Heard by and scoffed at by the Pharisees.
"You appear pious to people, but God knows your hearts. What people value highly is detested by God.
Further Teachings (Luke 16:14-18)
On that day.
What was written in the law and the prophets lasted until John. From then on the good news of the kingdom of God is being spread, and everyone is forcing their way in. However, it's easier for heaven and earth to pass away than for the smallest point of the Law to disappear. Any man who divorces his wife and marries someone else commits adultery, and a man who marries a divorced woman commits adultery.
The Rich Man and the Beggar Lazarus (Luke 16:19-31)
Jesus continued.
"Once there was a man who was rich. He wore purple clothes and fine linen, and enjoyed a luxurious life.
A beggar named Lazarus used to sit at his gate, covered in sores, longing to eat the leftovers from the rich man's table. Even the dogs came and licked his sores.
"Then the beggar died, and angels carried him away to be with Abraham. The rich man also died and wasburied. In Hades, where he was in torment, he looked up and saw Abraham in the far distance, with Lazarus beside him.
"'Father Abraham,' he called out, 'Have mercy on me and send Lazarus to dip the tip of his finger in water and cool my tongue, because I'm burning in agony.'
"But Abraham replied, 'My son, remember that you enjoyed the good things of life, while Lazarus had a
very poor life. Now he is here being comforted, while you suffer in torment. Apart from that, there's a great gulf stretches between us and you. Nobody who wants to cross from here to you can do so, and nobody can cross from there over to us.'
"The rich man said, 'Then Father, I beg you, please send him to my father's house. For I have five brothers and he can warn them so that they don't end up here in this place of torment.'
"But Abraham replied, 'They have Moses and the prophets. They should listen to them.'
"'No, father Abraham,' said the man. 'But they would repent if someone went to them from the dead!'
"Abraham said to him, 'If they won't listen to Moses and the prophets, they won't be convinced even if
someone returns from the dead.'"
(Continued next week)
You can download the complete 'Words of Jesus' here.
DAVID AND KATHY EXPERIENCING LIFE HERE IN WEBUYE, KENYA, EAST AFRICA
Arriving in Kenya on 14 July 2017, we would now like to share with you our life and observations, so you too may also share in our experience. We much appreciate your prayers, and as the Lord leads, your contributions to the work of the kingdom here.
Enjoy!
Karibu! (Welcome)
Check out our website here.....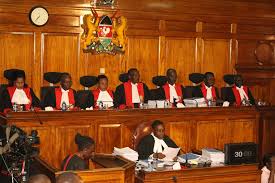 THE KENYAN ELECTIONS - STUNNING DEVELOPMENT
In a stunning, and most unexpected development the Supreme Court (4-2 majority decision) has overturned the Presidential Election result, and called for a new election within 60 days!!!
This is stunning in several ways.....
1. This election had the clearest cut result, of at least, the last 3, with 54-44% majority.
2. The rest of the Governorships and the Parliamentary elections showed a similar swing towards the ruling Jubilee Party.
3. The overseas independent observers, including computer experts, had declared the elections, not perfect, but fair.
4. The current President Uhuru Kenyatta, has accepted the Courts decision, while disagreeing strongly with it. Not very African! But showing a maturity, both personal, and of the country. (His oppenent, Railla Odinga, would not have been so accepting, I am sure!)
It will be most interesting to see what detailed judgement the Supreme Court brings, but certainly, the 2 dissenting Judge Opinions were most scathing of it. It will likely be on some technicalities, as they have said that Uhuru Kenyatta was not involved in vote rigging.
I was going to say..... only in Africa, but this would not be right, for it is a most un-African like reaction, both by the Court and the Government, and shows a maturing of Kenya's democracy.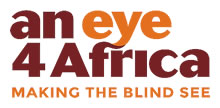 THE EYE CLINIC/HOSPITAL
Make that more news next week! AFRICAN TIME APPLIES!
PS: We have now opened 2 bank accounts here, so that we can shortly transfer the funds we have been given, to Kenya. One is $US and the other KES. It ONLY took nearly 3 hours to do! Transferring funds this week in anticipation of a land purchase next week.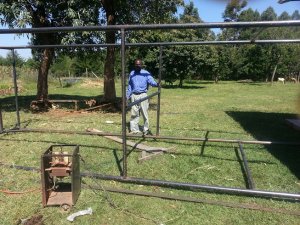 HARRISON THE WELDER
As in any country, here you meet some 'characters', those who stand out from the crowd.
One such person here is 'Harrison the welder'!
As a contribution to getting the horticulture moving again on the compound on which we live, after a series of failures, Kathy and I decided to get the disused, damaged greenhouse up and running again. We have built a water tower to get sufficient water pressure to the trickle irrigation.
To do this, the structure had to be welded together, so hence, our introduction to Harrison.
Welding here, would break every health and safety rule that exists in the West and then, even some I am sure the bureaucrats have not even thought of! Exposed wires, with an on-off switch of 2 pieces of wire touched together then held together by a rock on top! Of course, the welder has no cover when being used, only when stored! The welding rod is poked directly into the live wires to get a connection! Safety galsse? Ummmm! A pair of sunglasses with 1 handle, held on with one hand, worn sometimes only!
Yet the welding get's done , and he is still here, and not blind, at 56 years old, after a lifetime of welding!
You, and we, would think that he did not have 2 cents to rub together, quite naturally!
But we have found out that our friend Harrison actually owns 100 acres of land, which makes him rich, in Kenyan terms. And he is negotiating the purchase of a block of land for our hospital, for the owners are relations of his.
A real African character who has become a good friend.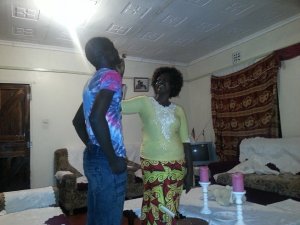 DANIEL'S BIRTHDAY CAKE
A birthday in the family! Daniel turned 17.
Kathy made a birthday cake for him - banana cake with chocolate icing! (Just HAPPENS to be my FAVORITE too! LOL!)
Three special things for Daniel
1. This is the first birthday cake he had ever had!
2. No-one gets birthday presents! The treat for the day is normally a bottle of pop (soft drink)
3. The 'value' they get out of the cake is amazing! The photo shows Selina feeding Daniel with a bite. A lot of teasing and fun goes on with this. The whole family participates in feeding each other, so the cake goes a long way!
A beautiful African experience!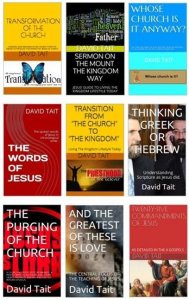 ***NOW***NINE BOOKS ARE AVAILABLE ON AMAZON!!!
9 BOOKS are now available on Amazon (Kindle)!

All are available worldwide for electronic download on Amazon (Kindle) for $US0.99c . Unfortunately there has to be a charge in order to list.

Your support would be appreciated and they could well change your life!

They are all found at this link.....
http://www.amazon.com/s/ref=nb_sb_noss?url=search-alias%3Daps&field-keywords=david+tait+books/
***DAILY EZINE!*** 'DAVID'S DAILY DOODLINGS' Subscribe Today
Receive one of David's sayings in your mailbox each day to inspire, challenge or maybe, amuse. To register today, go down to the bottom of the page link below, click on the subscribe link dd-on@wwj.org.nz (or paste the address in an email yourself and send) Then it's done! If you have an Irish heritage, you will love the background coloring!
Subscription and back issue link is.....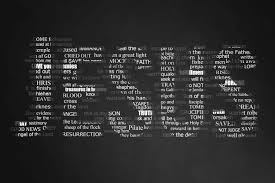 'THE WORDS OF JESUS' REMAIN AVAILABLE FOR PDF DOWNLOAD
Join the many who have downloaded the 'The Words of Jesus'. I am sure you will be blessed by it, as I have been.

One key element here is the setting out in chronological order (as far as it is possible to do so) our Lord's words drawn from all the Gospels, and the elimination of repetition between Gospels.

You may be surprised by the different perspective this presentation gives you both in understanding of His life and ministry, and in achieving a closer relationship with Him.

Download the free PDF here.....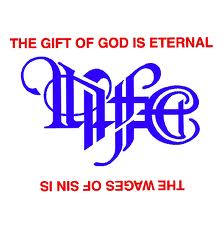 DAVID'S DOODLINGS

1184. As we grow in God, sin is frequently exposed in an attitude rather than an act.

1185. In God's view of sin, what we think is what we are. Now that's a scary thought!

1186. Under the New Covenant, sin includes intention as well as action.

1187. Sin is - our self revealed.

1188. It is a lie that people are inherently good. Sin number one!

1189. Sin leads you to Hell. If I lied about it, I'd end up there too!

1190. Jesus overcame our sin - if we choose to accept Him!

1191. If Jesus didn't die for our sin, why did he choose to go through the agony of the cross? For the decision was His!

1192. If we don't nip it in the bud, the nature of sin is such that it feeds upon itself until it grows to be out of our control.
Please feel free to quote these quotes. Acknowledgement of David Tait as the author would be appreciated. There are now over 1300 David sayings for you to view at ...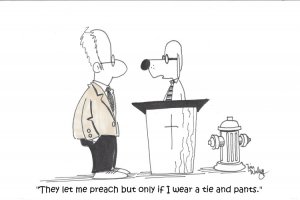 CARTOONS FROM TOON FEVER
Brilliant! My hobby horse!
Visit the Toon Fever website for more cartoon fun..... http://www.toonfever.com

Check it out at...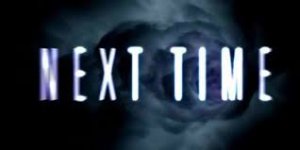 TUESDAY TEACHINGS
A REVELATION OF……. THE WAY OF HOLINESS
THIS WEEK: THE WAY OF HOLINESS PART 5 OF 9 APPLICATION OF HOLINESS TO OUR LIVES (Revelation 12:11)
Occasionally, the Lord uses a verse to summarise His teachings. We have such a verse in Revelations 12:11, spoken by Jesus through the apostle John.

The verse succinctly sums up 'the Way' of our Christian walk, and its result - overcoming satan. For satan can only be overcome by the holy. Those who have put the ways of man aside to 100% walk in the ways of God.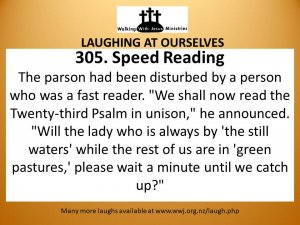 *** ANOTHER DAILY EZINE FROM WWJ!*** 'LAUGHING AT OURSELVES' Subscribe Today
As Christians, if we can't laugh at ourselves, others will! A fun way to start your day. To register today, go down to the bottom of the page link below, click on the subscribe link lao--on@wwj.org.nz (or paste the address in an email yourself and send) Then it's done!

LAUGHING AT OURSELVES
***Blessed are those who can laugh at themselves for they shall never cease to be amused***
*** Those who can't laugh at themselves leave the job to others. ***
QWIK QWIP: "If you don't start, it's certain you won't arrive."
42. No Longer Home
After the fall in Garden of Eden, Adam was walking with his sons Cain and Abel.
They passed by the ruins of the Garden of Eden. One of the boys asked, "What's that?"
Adam replied, "Boys, that's where your mother ate us out of house and home."
43. Prophetic? A True Story
My appointment as pastor coincided with the church's appeal for aid for victims of a hurricane.
Unfortunately, on my first Sunday in the parish, the centre page of the church bulletin was accidentally omitted. So members of the congregation read from the bottom of the second page to the top of the last page: "Welcome to the Rev. Andrew Jensen and his family... the worst disaster to hit the area in this century. The full extent of the tragedy is not yet known."
44. Covering the Bases.....
A five-year-old girl who was squirting passers-by with a garden hose became furious when her father rushed out and took the hose away.
Kicking and screaming as he carried her into the house, she yelled out, "I'm going to tell Jesus and God and Santa Claus on you!"
FREE DOWNLOAD: You can now download the book 'Laughing At Ourselves' in PDF format at LAUGHING AT OURSELVES One of the most comprehensive sources of Christian Humour on the Net with 800 sermon fillers for your entertainment and use at ..... https://www.wwj.org.nz/content/wwj18p47.pdf
Or read them all online at.....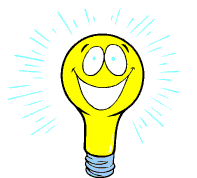 A DAVID MUSING
The other night I was talking with Kathy about the greatest invention since the invention of the wheel. I said electricity, for the world stops without it. How prophetic I was!
This morning (Saturday) I got up at 5am in order to write this PGIM. Not because I wanted to, but because of the ongoing challenges of internet reception here in Webuye, Kenya. We live outside the town where the reception is poorer, but the net too has simply been overloaded in recent times. So, at this time, I could get on, while other, more sensible people, are still asleep!
A few minutes after I got up, the power went off! Darkness reigned!
Fortunately my laptop had a half charged battery. But touch typing in the dark is not one of my skills! Angling the screen to give light to the keyboard was only partially successful. Mosquitoes were biting and I was starting to feel miserable - until I remembered David Livingstone! How small were my problems!
Finally, as dawn broke at 6:30am, you guessed it, the power came back on! It was a great feeling! Now I could see both the keys and the mosquitoes! The computer is now recharging and I am am recharged too! And 50% of the PGIM is completed.
Now to pray that reception remains long enogh to complete, so that I don't have to repeat the exercize tomorrow!
Jesus is the light of the world and we are to reflect His light to others. I now truly understand what He was saying. You too?
Until next week.......

MAY GOD BLESS YOU AND YOU BLESS GOD.

His servant and yours

David Tait



Visit us here.....
REPRODUCTION OF NEWSLETTER CONTENT
Most weeks we get enquiries about reproducing, in electronic or print form, articles contained in 'PGIM!' We welcome and encourage you to utilize this material. Freely received, freely given. We would ask though, that the source be acknowledged as an encouragement to others to subscribe to this newsletter also.
CHANGING YOUR EMAIL ADDRESS? NEWSLETTER STOPS COMING?
Each week we can lose up to 2% of our readers when they change email addresses without letting us know. Or sometimes, by your server acting strangely and just cutting us off! If you are about to change your address, please advise us of both your old and new addresses here at
enquiries@wwj.org.nz
and we will happily change our records to ensure ongoing delivery. Thanks.
Please also keep our address in your address book, as sometimes servers will automatically delete your address if there is even a one off problem in delivery. If your newsletter doesn't arrive, please let us know and we will reinstate you.
LINKS
If you would like to link your web site to ours, and ours to yours, please advise us on
links@wwj.org.nz
ABOUT US
WALKING WITH JESUS MINISTRIES is a non-profit, non-denominational, Bible based ministry located in Hastings, New Zealand. A ministry dedicated to developing discipleship, fostering unity amongst God's people to achieve the Great Commission, and in doing so, preparing for Christ's return. It is securely based upon the foundational principles of the Apostles Creed while recognising the wide and rich diversity of beliefs amongst Christians in other areas. In accordance with the Lord's direction, materials produced by the ministry are available, free of charge, to genuine enquirers upon request. The ministry is solely funded by donations, as the Lord provides. A list of materials available (plus some fun!) is obtainable and freely downloadable from our website
wwj.org.nz
or by contacting us as follows.
Walking With Jesus Ministries
7 Bull Street
Ahuriri
Napier
New Zealand
Phone: (06) 835 0567 International (+64) 6 835 0567
Email:
enquiries@wwj.org.nz
Web:
wwj.org.nz
Our role is to bless and encourage those in ministry while promoting co-operation and unity of direction amongst the body of Christ, as emphasised 3 times by Jesus in His longest prayer, immediately prior to His arrest and crucifixion. "... so that they may be one as we are one." (John 17:12, 21, 23-4) Our website is currently being developed to encourage your participation one with another, to share resources, and to enable you to promote events and items of interest to the body as a whole - and have a smile while doing it!
For comments upon and contributions to this service, please contact
david@wwj.org.nz
SUBSCRIPTION MANAGEMENT
We would encourage you to share this free service with your friends in ministry. To subscribe yourself please email pgim-on@wwj.org.nz.
If your name has been referred to us by a friend or supporting Ministry or has been obtained from a public Christian Directory or Website, it isn't our wish to burden you with information in which you aren't interested. To remove yourself from this list, please email pgim-off@wwj.org.nz.