A Weekly World Wide Word of Encouragement to those in the Ministry
PRAISE GOD IT'S MONDAY!
A WEEKLY 'WWW (world-wide word) OF ENCOURAGEMENT'
TO THOSE IN MINISTRY
A FREE service, currently connecting with Christian leaders from 3,000 denominations and ministries, in 70 countries.

Issue No: 840 Published: 27 Nov 2017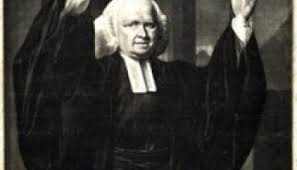 WHOSE CHURCH IS IT ANYWAY? Part 21
THE SECOND GREAT AWAKENING
(1800-1840)
Quoting directly from Hyatt.....

As the nineteenth century dawned, America was again morally bankrupt. A generation had come of age that knew little of the revival that had swept the nation sixty years earlier. Eight years of war had drained the nation's vitality, leaving a dark cloud of spiritual indifference and moral degradation. Negative influences from the French Revolution were penetrating American society, and deism was at its peak of popularity. All of this resulted in a rise in profanity, drunkenness, gambling and lewdness.

The General Assembly of the Presbyterian Church circulated a pastoral letter declaring they were "filled with concern and awful dread" at conditions they beheld on every hand. They expressed the solemn conviction "that the eternal God has a controversy with this nation." This concern prompted fervent prayer that precipitated a national spiritual awakening beginning on the East Coast around 1800 and spreading to the western frontier.

REVIVAL ON THE EAST COAST

East Coast Colleges were hotbeds of hotbeds of rebellion, of 'infidels' as they were then known, yet became centres of revival.

At Yale, President Timothy Dwight, son-in-law of Jonathan Edwards, preached a series of messages on infidelity resulting in 1/3 of the student body declaring faith in Christ. Revival fires engulfed Dartmouth, Williams and other colleges. From there, it swept into the towns and cities.

REVIVAL IN KENTUCKY

Far more influential was the events in Kentucky, over the Allegheny Mountains. James McGready, (pictured) a Presbyterian pastor of three small congregations on the Gasper, Red and Muddy Rivers in Logan County, Kentucky, experienced revival. In 1796, he led his congregation in signing a covenant to pray every Saturday and Sunday morning, devoting the third Saturday of each month to prayer and fasting. Their focus was revival.

Four years passed with no obvious change, when suddenly a revival broke out that would eventually change the course of the American nation.

It started in a weekend meeting at McGready's Red River Church. The presence of the Spirit was so intense during the first two days of the meeting that the congregation was reduced to tears, several times. On the final day, after the formal service had ended and other ministers had left, two Methodist ministers, John and William McGhee, lingered behind with the congregation. The Holy Spirit seemed to permeate the very atmosphere, and weeping could be heard throughout the house. Finally, John McGhee rose to his feet to give one final exhortation.....

I exhorted them to let the Lord Omnipotent reign in their hearts and submit to Him and their souls should live. Many broke silence. The woman in the east end of the house shouted tremendously. I left the pulpit to go to her. Several spoke to me, "You know these people Presbyterian are much for order, they will not bear the confusion, go back and be quiet." I turned to go back and was near falling, the power of God was strong upon me. I turned again, and losing sight of fear of man, I went through the house shouting and exhorting with all possible ecstasy and energy and the floor was soon covered by the slain.

With news spreading quickly, McGready announced another meeting for the end of July at the Gasper River church. Response was phenomenal, some travelling 100 miles to be there! Many came with tents, prepared to remain for the 4 days. The first camp meeting!

The first service continued throughout the night. Sleep and physical comforts seemed to be forgotten as things eternal gripped the hearts and minds of the people. On the Sunday evening, as John McGhee preached, the cries of the penitent almost drowned his voice. People fell prostrate on the ground, where cries of distress over sin soon gave way to shouts of joy arising out of assurance of salvation.

BARTON STONE AND THE CANE RIDGE REVIVAL

Barton W. Stone, pastor of Presbyterian churches at Concord and Cane Ridge in Bourbon County, Kentucky, attended the Red River meeting. Convinced it was a genuine work of God, he applied McGready's principles, and revival fires began to burn in his two congregations.

A Camp Meeting at Cane ridge, beginning on August 6, 1801, and attended by between 10 and 25,000 people, saw many manifestations of the Holy Spirit. James Findlay, not a professing Christian, attended and reported......

The noise was like the roar of Niagara. The vast sea of human beings seemed to be agitated as if by a storm. Some of the people were singing, others praying, some crying for mercy in the most piteous accents, while others shouted vociferously. A strange supernatural power seemed to pervade the entire mass of mind there collected... At one time I saw at least 500, swept down in a moment as if a battery of a 1000 guns had been opened upon them, and then immediately followed shrieks and shouts that rent the very heavens. I fled for the woods...and wished I had stayed at home.

Because of the number and nature of manifestations, critics abounded, with Barton Stone commenting.....

"So low had religion sunk, and such carelessness had universally prevailed that I have thought that nothing common could have arrested and held the attention of the people."
CONCLUSION

Presbyterians, Baptists and Methodists now often joined together in great general camp meetings with thousands attending. The revival grew, gaining momentum like a great tidal wave. Peter Cartwright, a Methodist preacher, stated.....

"The work went on and spread almost in every direction gathering additional force till our country seemed all coming to God."

From 1800-1803, in Kentucky alone, Baptist churches added 10,000 new members, and the Methodists, 40,000. Every denomination experienced the fruit of the revival, assuring the religious character of the United States for generations to come.
(Continued next week)
Find out more about us here.....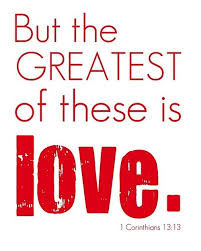 FROM THE WORD
THE WORDS OF JESUS
May we hear what the Lord is saying to us.....
Jesus Questioned on Paying Taxes (Matthew 22:15-22, Mark 12:13-17, Luke 20:19-26)
To Caesar, by the Pharisees' disciples and the Herodians.
"Why are you trying to trap me, you hypocrites? Show me the coin that is used to pay the tax."
"Whose image and whose title is inscribed here?"
"You should give back to Caesar what belongs to Caesar, and to God what belongs to God,"
Sadducees Question Jesus on the Resurrection (Matthew 22:23-33, Mark 12:18-27,
Luke 20:27-40)
Using the example of who is to be the husband of a woman married seven times.
"Here in this age people marry and are given in marriage," "But those who are considered worthy to share in the age to come and the resurrection from the dead don't marry or are given in marriage. They can't die any longer; they're like the angels and are children of God since they're children of the resurrection. But on the question of whether the dead are raised, even Moses proved this when he wrote about the burning bush, when he calls the Lord, 'the God of Abraham, the God of Isaac, and the God of Jacob.' He is
not the God of the dead, but of the living, for to him they all are alive."
What is the Greatest Commandment? (Matthew 22:34-40, Mark 12:28-34)
As asked by the Scribes and Pharisees.
"The first commandment is, 'Hear, O Israel, the Lord our God is one. Love the Lord your God with all your heart, with all your spirit, with all your mind, and with all your strength.' The second is 'Love your neighbor as yourself.' There's no more important commandment than these."
(Continued next week)
You can download the complete 'Words of Jesus' here.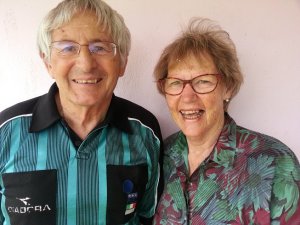 OUR AFRICAN EXPERIENCE
Experience life here with us in Kenya.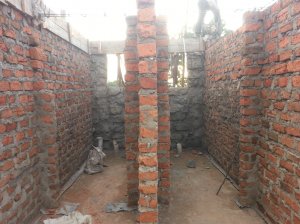 HIS AND HER LOOS!
Which is which?
Suggestions please.....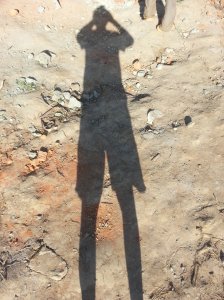 FADING AWAY TO A SHADOW OF MY FORMER SELF!!!
Hard work taking pictures, you know!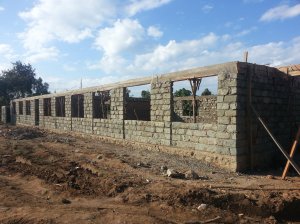 RING BEAM COMPLETE!
Walls are now walls!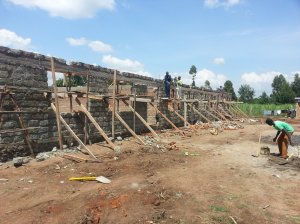 THE TOP BLOCK!

The final blocks are being added to the wall! The walls are complete!

Placing the final blocks. The spaces are for ventilation vents.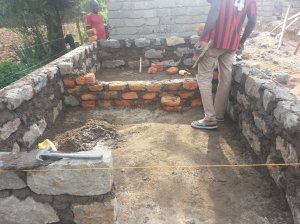 POWER HOUSE + SECURITY MAN'S HUT
Constructing the Powerhouse (for the generator and switch gear) and Security Man's Room (security is vital here)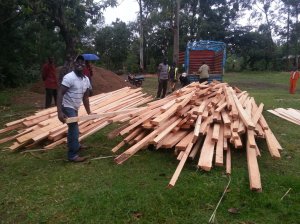 THE ROOF HAS ARRIVED! (In Bits!)
Over 10,000 lineal feet of of high quality Cypress arrived tonight, in heavy, unseasonal rain, for the roof and ceiling. It is a big building!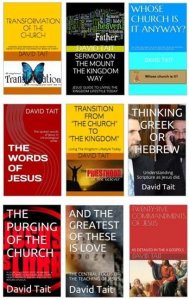 ***NOW***NINE BOOKS ARE AVAILABLE ON AMAZON!!!
9 BOOKS are now available on Amazon (Kindle)!

All are available worldwide for electronic download on Amazon (Kindle) for $US0.99c . Unfortunately there has to be a charge in order to list.

Your support would be appreciated and they could well change your life!

They are all found at this link.....
http://www.amazon.com/s/ref=nb_sb_noss?url=search-alias%3Daps&field-keywords=david+tait+books/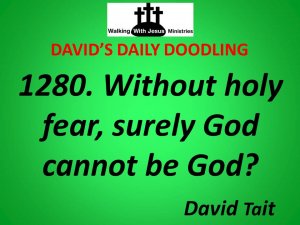 ***DAILY EZINE!*** 'DAVID'S DAILY DOODLINGS' Subscribe Today
Receive one of David's sayings in your mailbox each day to inspire, challenge or maybe, amuse. To register today, go down to the bottom of the page link below, click on the subscribe link dd-on@wwj.org.nz (or paste the address in an email yourself and send) Then it's done! If you have an Irish heritage, you will love the background coloring!
Subscription and back issue link is.....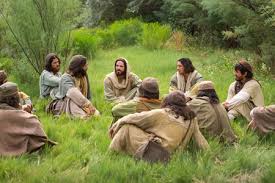 'THE WORDS OF JESUS' REMAIN AVAILABLE FOR PDF DOWNLOAD
Join the many who have downloaded the 'The Words of Jesus'. I am sure you will be blessed by it, as I have been.

One key element here is the setting out in chronological order (as far as it is possible to do so) our Lord's words drawn from all the Gospels, and the elimination of repetition between Gospels.

You may be surprised by the different perspective this presentation gives you both in understanding of His life and ministry, and in achieving a closer relationship with Him.

Download the free PDF here.....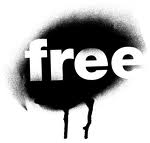 DAVID'S DOODLINGS
19. God's free gift to us is salvation; ours to others is ' a smile.

307. God's gift of salvation is free, but to reap the full benefits, costs us our life.

308. Salvation costs us nothing, but cost Jesus everything.
Please feel free to quote these quotes. Acknowledgement of David Tait as the author would be appreciated. There are now over 1300 David sayings for you to view at ...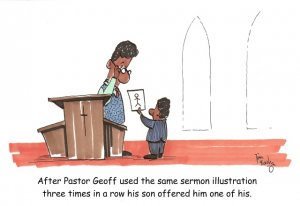 CARTOONS FROM TOON FEVER
Visit the Toon Fever website for more cartoon fun..... http://www.toonfever.com

Check it out at...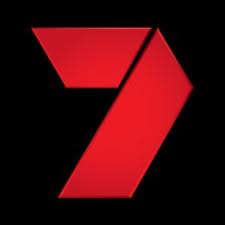 TUESDAY TEACHINGS
THIS WEEK: A REVELATION OF...THE SEVEN REVELATIONS OF THE LAMB - Part 8
We all want to inherit God's kingdom at some time.

Biggest trouble is though, most see it as a future event rather than a current possibility!

The seventh and final revelation of 'The Lamb of God'.
*** ANOTHER DAILY EZINE FROM WWJ!*** 'LAUGHING AT OURSELVES' Subscribe Today
As Christians, if we can't laugh at ourselves, others will! A fun way to start your day. To register today, go down to the bottom of the page link below, click on the subscribe link lao--on@wwj.org.nz (or paste the address in an email yourself and send) Then it's done!

LAUGHING AT OURSELVES
***Blessed are those who can laugh at themselves for they shall never cease to be amused***
*** Those who can't laugh at themselves leave the job to others. ***
77. Saving or Saved?
A friend of mine and her husband were on vacation.
They visited a Church on Sunday.
My friend likes to sit close to the front.
So they entered a pew in the second row.
Shortly after settling into the pew, an usher came up to them, tapped lightly on bench, and said, "This pew is saved."
Her husband replied, "So are WE!"
78. Intimate Congregations
A group of women were talking together. One woman said, "Our congregation is sometimes down to 30 or 40 on a Sunday."
Another said, "That's nothing. Sometimes our congregation is down to six or seven."
A maiden lady in her seventies added her bit, "Why, it's so bad in our church on Sundays that when the minister says 'dearly beloved,' it makes me blush."
QWIK QWIP: "You will never "have it all together." "
79. Many a True Word.....
It has to be confessed that the minister was rather long-winded.
During his sermon a young wife of the congregation remembered that she had left the Sunday dinner in the gas range without regulating the flame.
She hastily wrote a note and slipped it to her husband, who was an usher.
He, thinking it was for the minister, calmly walked up and laid it on the pulpit.
The minister paused, took the note with a smile, which turned into a terrific frown as he read:
"Please hurry home and shut off the gas."
80. Sales vs. Management
A passenger jet was suffering through a severe thunderstorm. As the passengers were being bounced around by the turbulence a young woman turned to a minister sitting next to her and with a nervous laugh asks, "Reverend, you're a man of God, can't you do something about this storm?"
To which he replies, "Lady, I'm in sales, not management."
FREE DOWNLOAD: You can now download the book 'Laughing At Ourselves' in PDF format at LAUGHING AT OURSELVES One of the most comprehensive sources of Christian Humour on the Net with 800 sermon fillers for your entertainment and use at ..... https://www.wwj.org.nz/content/wwj18p47.pdf
Or read them all online at.....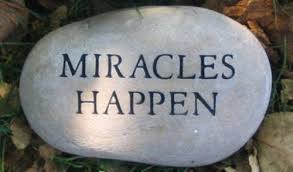 A DAVID MUSING
Last Tuesday, Kathy and I went to Eldoret, 1 1/2 hours away in a public van, to meet with our Hospital Director, Dr Job.
Rather than going to his hospital, we decided to meet in a cafe. There Kathy met this lovely lady from Holland, who had come to live inKenya with her Kenyan husband.
Then Kathy saw some more white people (an unusual experience here) and went and talked to them. They were an Australian couple who come to Kenya regularly to dig wells.
As part of the conversation, they happened to mention that 2 New Zealanders were coming next week to take a conference in Turbo, which is 38km from where we live.
While this is good news, as we have not met very few white people, and no New Zealander's, it was a miracle for another reason altogether.
For our fund raiser in New Zealand had wanted to approach a particular man with many contacts who may be able to help us. I was not aware that he travelled at all.
But we found out that he was one of those coming, just down the road, to Turbo! Amazing! A chance in many millions! Or rather, God's arranging!
We trust that both the speakers will be able to come and visit the hospital building while they are here!
Thank you Lord. You are a miracle working God!
Until next week.......

MAY GOD BLESS YOU AND YOU BLESS GOD.

His servant and yours

David Tait

Visit us here.....
REPRODUCTION OF NEWSLETTER CONTENT
Most weeks we get enquiries about reproducing, in electronic or print form, articles contained in 'PGIM!' We welcome and encourage you to utilize this material. Freely received, freely given. We would ask though, that the source be acknowledged as an encouragement to others to subscribe to this newsletter also.
CHANGING YOUR EMAIL ADDRESS? NEWSLETTER STOPS COMING?
Each week we can lose up to 2% of our readers when they change email addresses without letting us know. Or sometimes, by your server acting strangely and just cutting us off! If you are about to change your address, please advise us of both your old and new addresses here at
enquiries@wwj.org.nz
and we will happily change our records to ensure ongoing delivery. Thanks.
Please also keep our address in your address book, as sometimes servers will automatically delete your address if there is even a one off problem in delivery. If your newsletter doesn't arrive, please let us know and we will reinstate you.
LINKS
If you would like to link your web site to ours, and ours to yours, please advise us on
links@wwj.org.nz
ABOUT US
WALKING WITH JESUS MINISTRIES is a non-profit, non-denominational, Bible based ministry located in Hastings, New Zealand. A ministry dedicated to developing discipleship, fostering unity amongst God's people to achieve the Great Commission, and in doing so, preparing for Christ's return. It is securely based upon the foundational principles of the Apostles Creed while recognising the wide and rich diversity of beliefs amongst Christians in other areas. In accordance with the Lord's direction, materials produced by the ministry are available, free of charge, to genuine enquirers upon request. The ministry is solely funded by donations, as the Lord provides. A list of materials available (plus some fun!) is obtainable and freely downloadable from our website
wwj.org.nz
or by contacting us as follows.
Walking With Jesus Ministries
7 Bull Street
Ahuriri
Napier
New Zealand
Phone: (06) 835 0567 International (+64) 6 835 0567
Email:
enquiries@wwj.org.nz
Web:
wwj.org.nz
Our role is to bless and encourage those in ministry while promoting co-operation and unity of direction amongst the body of Christ, as emphasised 3 times by Jesus in His longest prayer, immediately prior to His arrest and crucifixion. "... so that they may be one as we are one." (John 17:12, 21, 23-4) Our website is currently being developed to encourage your participation one with another, to share resources, and to enable you to promote events and items of interest to the body as a whole - and have a smile while doing it!
For comments upon and contributions to this service, please contact
david@wwj.org.nz
SUBSCRIPTION MANAGEMENT
We would encourage you to share this free service with your friends in ministry. To subscribe yourself please email pgim-on@wwj.org.nz.
If your name has been referred to us by a friend or supporting Ministry or has been obtained from a public Christian Directory or Website, it isn't our wish to burden you with information in which you aren't interested. To remove yourself from this list, please email pgim-off@wwj.org.nz.