A Weekly World Wide Word of Encouragement to those in the Ministry
PRAISE GOD IT'S MONDAY!
A WEEKLY 'WWW (world-wide word) OF ENCOURAGEMENT'
TO THOSE IN MINISTRY
A FREE service, currently connecting with Christian leaders from 3,000 denominations and ministries, in 70 countries.

Issue No: 868 Published: 11 Jun 2018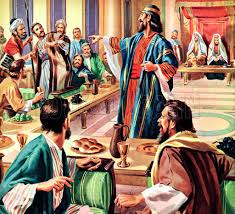 WHOSE CHURCH IS IT ANYWAY? Part 46
THE PARABLE OF THE GREAT BANQUET

15 When one of those at the table with him heard this, he said to Jesus, "Blessed is the man who will eat at the feast in the kingdom of God." 16 Jesus replied: "A certain man was preparing a great banquet and invited many guests. 17 At the time of the banquet he sent his servant to tell those who had been invited, 'Come, for everything is now ready.' 18 "But they all alike began to make excuses. The first said, 'I have just bought a field, and I must go and see it. Please excuse me.' 19 "Another said, 'I have just bought five yoke of oxen, and I'm on my way to try them out. Please excuse me.' 20 "Still another said, 'I just got married, so I can't come.' 21 "The servant came back and reported this to his master. Then the owner of the house became angry and ordered his servant, 'Go out quickly into the streets and alleys of the town and bring in the poor, the crippled, the blind and the lame.' 22 "'Sir,' the servant said, 'what you ordered has been done, but there is still room.' 23 "Then the master told his servant, 'Go out to the roads and country lanes and make them come in, so that my house will be full. 24 I tell you, not one of those men who were invited will get a taste of my banquet.'" (Luke 14:15-24)

This illustration of the guest list at a feast is both an encouragement, and a warning, for those who desire to be a part of the kingdom of God. On the encouraging side, we don't have to be spiritual superstars in order to enter the kingdom. God looks not at our position, our clothing or our spiritual gifts, but at our heart attitude towards Him.
32 "Well said, teacher," the man replied. "You are right in saying that God is one and there is no other but him. 33 To love him with all your heart, with all your understanding and with all your strength, and to love your neighbor as yourself is more important than all burnt offerings and sacrifices." 34 When Jesus saw that he had answered wisely, he said to him, "You are not far from the kingdom of God." And from then on no one dared ask him any more questions. (Mark 12:32-4)
The kingdom is accessed through the application in our lives of the 'golden rule', agape loving (a love involving action, not just mental assent) of both God and others. As we saw from the Parable of the Sower, perseverance is required.
15 But the seed on good soil stands for those with a noble and good heart, who hear the word, retain it, and by persevering produce a crop. (Luke 8:15)

Our heart attitude, as demonstrated through our actions, is the invitation that enables us to attend the feast, to enter the kingdom of God. The warning, on the other hand, was directed, at the time, to the religious people of the day.
20 For I tell you that unless your righteousness surpasses that of the Pharisees and the teachers of the law, you will certainly not enter the kingdom of heaven. (Matthew 5:20)

While we all see the problems of the Pharisees, we are often blinded to the reality that these characteristics are the potential downfall in leadership of any generation. Let's look briefly at the 'woes', a list of warnings from Jesus that we need to guard against today.
13 "Woe to you, teachers of the law and Pharisees, you hypocrites! You shut the kingdom of heaven in men's faces. You yourselves do not enter, nor will you let those enter who are trying to.(Matthew 23:13)
We must be so careful to only teach Biblical truth, not denominational theology. Verse 14 is excluded from the NIV, but it talks about taking advantage of 'widows' i.e. the easily beguiled - and the saying of long prayers! We can travel away, looking better than we are in reality, for at home people know us better.
15 "Woe to you, teachers of the law and Pharisees, you hypocrites! You travel over land and sea to win a single convert, and when he becomes one, you make him twice as much a son of hell as you are. (Matthew 23:15)

Do we make additional rules in an attempt to earn holiness by human means?
16 "Woe to you, blind guides! You say, 'If anyone swears by the temple, it means nothing; but if anyone swears by the gold of the temple, he is bound by his oath.' 17 You blind fools! Which is greater: the gold, or the temple that makes the gold sacred? 18 You also say, 'If anyone swears by the altar, it means nothing; but if anyone swears by the gift on it, he is bound by his oath.' 19 You blind men! Which is greater: the gift, or the altar that makes the gift sacred? 20 Therefore, he who swears by the altar swears by it and by everything on it. 21 And he who swears by the temple swears by it and by the one who dwells in it. 22 And he who swears by heaven swears by God's throne and by the one who sits on it. (Matthew 16:22-3)

Do we major on the minor?
25 "Woe to you, teachers of the law and Pharisees, you hypocrites! You clean the outside of the cup and dish, but inside they are full of greed and self-indulgence. 26 Blind Pharisee! First clean the inside of the cup and dish, and then the outside also will be clean. (Matthew 23:23-4)
Are we really what we portray ourselves to be? We need to be honest with others.
27 "Woe to you, teachers of the law and Pharisees, you hypocrites! You are like whitewashed tombs, which look beautiful on the outside but on the inside are full of dead men's bones and everything unclean. 28 In the same way, on the outside you appear to people as righteous but on the inside you are full of hypocrisy and wickedness.
(Matthew 23:27-8)
Of course we are not like the Pharisees! But are we?
29 "Woe to you, teachers of the law and Pharisees, you hypocrites! You build tombs for the prophets and decorate the graves of the righteous. 30 And you say, 'If we had lived in the days of our forefathers, we would not have taken part with them in shedding the blood of the prophets.' 31 So you testify against yourselves that you are the descendants of those who murdered the prophets. 32 Fill up, then, the measure of the sin of your forefathers! (Matthew 23:29-32)
Two additional warnings precede these 'woes'. Do not dress to distinguish yourself from those you lead.
5 "Everything they do is done for men to see: They make their phylacteries wide and the tassels on their garments long; 6 they love the place of honor at banquets and the most important seats in the synagogues; 7 they love to be greeted in the marketplaces and to have men call them 'Rabbi.' (Matthew 23:5-7)

Do not use a title. Walk in humility.
8 "But you are not to be called 'Rabbi,' for you have only one Master and you are all brothers. 9 And do not call anyone on earth 'father,' for you have one Father, and he is in heaven. 10 Nor are you to be called 'teacher,' for you have one Teacher, the Christ. 11 The greatest among you will be your servant. 12 For whoever exalts himself will be humbled, and whoever humbles himself will be exalted. (Matthew 23:8-12)

Please do not take offence with me. This is Scripture speaking. I take offence with myself when I see areas here where I am failing my God, through my thoughts and actions!

"Forgive us Lord. Help us Lord become more like You."
(Continued next week)
Find out more about us here.....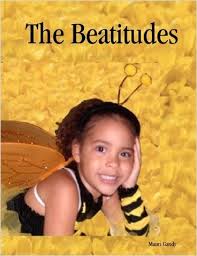 FROM THE WORD
THE WORDS OF JESUS
May we hear what the Lord is saying to us.....
Salt and Light (Matthew 5:13-16)
"You are the salt of the earth, but if the salt becomes tasteless, how can you make it salty again? It's good for nothing, so it's thrown out and trodden on. You are the light of the world. A city built on a hill can't be hidden. No one lights a lamp and then puts it under a bucket. No, it's placed on a lamp-stand and it provides light to everyone in the house. 16In the same way you should let your light shine before everyone so they can see the good things you do and praise your heavenly Father.
Fulfillment of the Law (Matthew 5:17-20)
"Don't think I came to abolish the law or the writings of the prophets. I didn't come to abolish them, but to fulfill them. 18I assure you, until heaven and earth come to an end, not a single letter, not a single dot of the law will come to an end before everything is fulfilled. 19So whoever disregards the least important commandment, and teaches people to do so, will be called the least in the kingdom of heaven; but whoever practices and teaches the commandments will be called great in the kingdom of heaven. 20I tell you, unless your righteousness is more than that of the religious teachers and the Pharisees, you can never enter the kingdom of heaven.
Murder (Matthew 5:21-6, Luke 12:58-9)
"You've heard that the law said to the people of long ago: 'You shall not murder, and anyone who commits murder will be condemned as guilty.' But I tell you, anyone who is angry with his brother will be condemned as guilty. Whoever calls his brother an idiot has to answer to the council, and whoever insults people is liable to the fire of judgment."
"If you're at the altar making an offering, and remember that your brother has something against you, leave your offering on the altar and go and make peace with him first, and afterwards come back and make your offering. While you're on the way to court with your opponent, make sure you settle things quickly. Otherwise your opponent might hand you over to the judge, and the judge will hand you over to the court official, and you will be thrown into jail. I tell you the truth: you won't get out of there until you've paid every last penny.
(Continued next week)
You can download the complete 'Words of Jesus' here.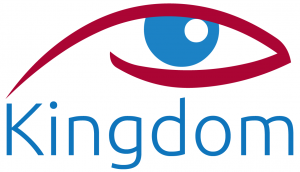 Back into full action now, having been given very good treatment by the medical team in our Kingdom Health Clinic. Thanks guys.
There will be no more shared African Experiences this week but please, see what I have written in A DAVID MUSING for more.
FOR MORE DETALED AND REGULAR UPDATES, VISIT OUR FACEBOOK PAGE
AN EYE 4 Africa - https://www.facebook.com/aneye4africa/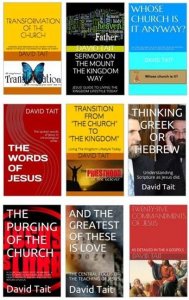 ***NOW***NINE BOOKS ARE AVAILABLE ON AMAZON!!!
9 BOOKS are now available on Amazon (Kindle)!

All are available worldwide for electronic download on Amazon (Kindle) for $US0.99c . Unfortunately there has to be a charge in order to list.

Your support would be appreciated and they could well change your life!

They are all found at this link.....
http://www.amazon.com/s/ref=nb_sb_noss?url=search-alias%3Daps&field-keywords=david+tait+books/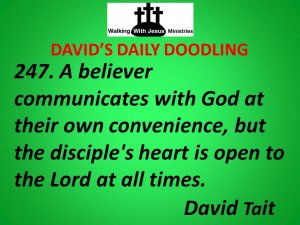 ***DAILY EZINE!*** 'DAVID'S DAILY DOODLINGS' Subscribe Today
Receive one of David's sayings in your mailbox each day to inspire, challenge or maybe, amuse. To register today, go down to the bottom of the page link below, click on the subscribe link dd-on@wwj.org.nz (or paste the address in an email yourself and send) Then it's done! If you have an Irish heritage, you will love the background coloring!
Subscription and back issue link is.....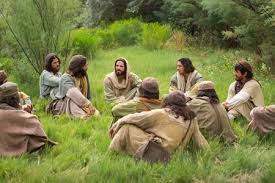 'THE WORDS OF JESUS' REMAIN AVAILABLE FOR PDF DOWNLOAD
Join the many who have downloaded the 'The Words of Jesus'. I am sure you will be blessed by it, as I have been.

One key element here is the setting out in chronological order (as far as it is possible to do so) our Lord's words drawn from all the Gospels, and the elimination of repetition between Gospels.

You may be surprised by the different perspective this presentation gives you both in understanding of His life and ministry, and in achieving a closer relationship with Him.

Download the free PDF here.....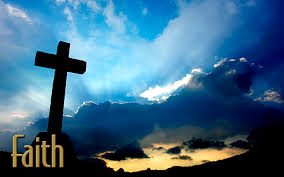 DAVID'S DOODLINGS
FAITH
422. Faith moves mountains - shovel by shovel!

423. Faith comes through experience, not learning. Ask the bumblebee!

424. Faith is god's gift to the poor, for it is often all they have.

425. Desperation breeds faith or despair. We make the choice.

426. Comfort kills faith.

483. True faith is the ability to accept the truth, particularly when it conflicts with the understanding of our circumstances.

874. Genuine faith is reflected in heartfelt action.

875. Faith is not merely of the mind, but permeates our life.

876. What 'I believe' is confirmed by what 'I do'.

877. 'To believe' and 'to do' are twin branches of the same tree, nourished by the one root.
Please feel free to quote these quotes. Acknowledgement of David Tait as the author would be appreciated. There are now over 1300 David sayings for you to view at ...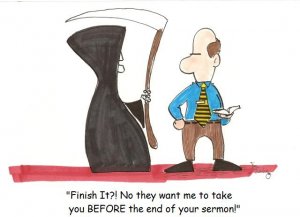 CARTOONS FROM TOON FEVER
Visit the Toon Fever website for more cartoon fun..... http://www.toonfever.com

Check it out at...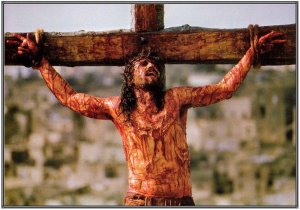 TUESDAY TEACHINGS
NEXT WEEK: THE NEW COVENANT continues
As we look at the sacrifice and seal of what Jesus has done for us - for you and for me.

This understanding is so important as it clarifies how we are to live our life for Him today.it!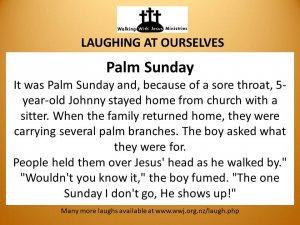 *** ANOTHER DAILY EZINE FROM WWJ!*** 'LAUGHING AT OURSELVES' Subscribe Today
As Christians, if we can't laugh at ourselves, others will! A fun way to start your day. To register today, go down to the bottom of the page link below, click on the subscribe link lao--on@wwj.org.nz (or paste the address in an email yourself and send) Then it's done!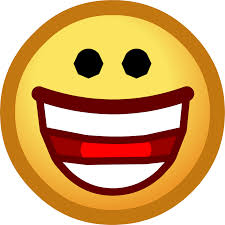 LAUGHING AT OURSELVES
***Blessed are those who can laugh at themselves for they shall never cease to be amused***
*** Those who can't laugh at themselves leave the job to others. ***
148. More Truth
A woman invited some people over for dinner. At the table she turned to her six-year-old daughter and said, "Would you like to say the blessing?" The girl replied, "I wouldn't know what to say." "Just say what you heard Mommy say," the mother answered. The daughter bowed her head and said, "Lord, why on earth did I invite all these people to dinner?
QWIK QWIP: "The biggest lie on the planet: "When I get what I want I will be happy." "
149. Bible Quiz
Q. Who was the greatest financier in the Bible?
A. Noah. He was floating his stock while everyone else was in liquidation.
Q. Who was the greatest female financier in the Bible?
A. Pharaoh's daughter. She went down to the bank of the Nile and drew out a little prophet.
Q. What kind of man was Boaz before he got married?
A. Ruth-less.
Q. What kind of motor vehicles are in the Bible?
A. Jehovah drove Adam and Eve out of the Garden in a Fury.
A. David's Triumph was heard throughout the land.
A. Honda--because the apostles were all in one Accord.
A. 2 Corinthians 4:8 describes going out in service in a Volkswagen Beetle: "We are pressed in every way, but not cramped beyond movement."
Q. Who was the greatest comedian in the Bible?
A. Samson. He brought the house down.
Q. Where is the first baseball game in the Bible?
A. In the big inning, Eve stole first, Adam stole second. Cain struck out Abel, and the Prodigal Son came home. The Giants and the Angels were rained out.
Q. How did Adam and Eve feel when expelled from the Garden of Eden?
A. They were really put out.
Q. What is one of the first things that Adam and Eve did after they were kicked out?
A. They really raised Cain.
Q. What excuse did Adam give to his children as to why he no longer lived in Eden?
A. Your mother ate us out of house and home.
Q. The ark was built in 3 stories, and the top story had a window to let light in, but how did they get light to the bottom 2 stories?
A. They used floodlights.
Q. Who is the greatest babysitter mentioned in the Bible?
A. David. He rocked Goliath to sleep.
Q. Why was Goliath so surprised when David hit him with a slingshot?
A. The thought had never entered his head before.
Q. What do they call pastors in Germany?
A. German Shepherds.
Q. What is the best way to get to Paradise?
A. Turn right and go straight.
Q. Which servant of Jehovah was the most flagrant lawbreaker in the Bible?
A. Moses. Because he broke all 10 commandments at once.
Q. Which area of Palestine was especially wealthy?
A. The area around the Jordan. The banks were always overflowing.
Q. How do we know that Job went to a chiropractor?
A. Because in Job 16:12 we read, "I had come to be at ease, but he proceeded to shake me up and he grabbed me by the back of the neck and proceeded to smash me."
Q. Which Bible character had no parents?
A. Joshua, son of Nun.
Q. Why didn't Noah go fishing?
A. He only had two worms!
Or read them all online at.....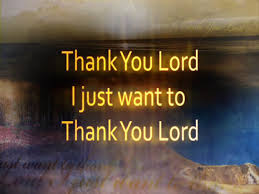 A DAVID MUSING
Good news! Now 100% healed! A big thankyou to our Clinic staff at the KINGDOM HEALTH FAITH BASED HOSPITAL.
Sometimes in life there are extra special days when God truly does something unexpected, out of the blue.
Such a time was this Friday, then Saturday morning, for me.
Friday was a just a normal busy day at our hospital.
Kathy and I had been going through real hard times for 3 months, when the beautiful facility we had built for the people of the Webuye region was opened with great hope. Not many came. We were in despair. Sacrifice, new culture, leaving home, then this! Where have we gone wrong Lord?! You sent us here! Kathy particularly, was affected.
Then, during the week, a ray of sunshine The Hospital was going to be utilized by good paying customers through the national health insurance scheme. We are rescued! I can see your point Lord.
On Friday morning the most senior pastor in the County, representing 2000 churches, turned up. He was a good friend from when I ministered in his church in 2015. I had not really seen him in the year we have been here, as he was so busy. He had just been released of the job.
"David, the churches of the County need to get behind you, by both supporting the hospital and spiritually, by receiving the kingdom ministry message in you", Cleopas said.
He is going to organize day long meetings with 30-50 pastors and leaders, pick me/us up, take us to the seminar, share for the day, then drop us home. As often as I wished! Wow Lord! It is all you!
Then at our Saturday morning devotions, the staff member shared the story of the Mustard Seed. He had no idea that allegory was prophesied over me me 27 years before when a prophet, who didn't know me, ministered over my life at the conclusion of an extensive course I had done. Confirmed today, 27 years later! Amazing Lord! Thank you so much.
So when you have troubles and challenges and nothing goes right in the Lord, remember there is an end. For me, 27 hard years later.
If you are earnestly seeking the Lord, but nothing has happened, be patient, persevere. Even it is 3 decades later, He will bring to pass what He has promised.
Amen.
Until next week.......

MAY GOD BLESS YOU AND YOU BLESS GOD.


His servant and yours
David Tait

Visit us here.....
REPRODUCTION OF NEWSLETTER CONTENT
Most weeks we get enquiries about reproducing, in electronic or print form, articles contained in 'PGIM!' We welcome and encourage you to utilize this material. Freely received, freely given. We would ask though, that the source be acknowledged as an encouragement to others to subscribe to this newsletter also.
CHANGING YOUR EMAIL ADDRESS? NEWSLETTER STOPS COMING?
Each week we can lose up to 2% of our readers when they change email addresses without letting us know. Or sometimes, by your server acting strangely and just cutting us off! If you are about to change your address, please advise us of both your old and new addresses here at
enquiries@wwj.org.nz
and we will happily change our records to ensure ongoing delivery. Thanks.
Please also keep our address in your address book, as sometimes servers will automatically delete your address if there is even a one off problem in delivery. If your newsletter doesn't arrive, please let us know and we will reinstate you.
LINKS
If you would like to link your web site to ours, and ours to yours, please advise us on
links@wwj.org.nz
ABOUT US
WALKING WITH JESUS MINISTRIES is a non-profit, non-denominational, Bible based ministry located in Hastings, New Zealand. A ministry dedicated to developing discipleship, fostering unity amongst God's people to achieve the Great Commission, and in doing so, preparing for Christ's return. It is securely based upon the foundational principles of the Apostles Creed while recognising the wide and rich diversity of beliefs amongst Christians in other areas. In accordance with the Lord's direction, materials produced by the ministry are available, free of charge, to genuine enquirers upon request. The ministry is solely funded by donations, as the Lord provides. A list of materials available (plus some fun!) is obtainable and freely downloadable from our website
wwj.org.nz
or by contacting us as follows.
Walking With Jesus Ministries
7 Bull Street
Ahuriri
Napier
New Zealand
Phone: (06) 835 0567 International (+64) 6 835 0567
Email:
enquiries@wwj.org.nz
Web:
wwj.org.nz
Our role is to bless and encourage those in ministry while promoting co-operation and unity of direction amongst the body of Christ, as emphasised 3 times by Jesus in His longest prayer, immediately prior to His arrest and crucifixion. "... so that they may be one as we are one." (John 17:12, 21, 23-4) Our website is currently being developed to encourage your participation one with another, to share resources, and to enable you to promote events and items of interest to the body as a whole - and have a smile while doing it!
For comments upon and contributions to this service, please contact
david@wwj.org.nz
SUBSCRIPTION MANAGEMENT
We would encourage you to share this free service with your friends in ministry. To subscribe yourself please email pgim-on@wwj.org.nz.
If your name has been referred to us by a friend or supporting Ministry or has been obtained from a public Christian Directory or Website, it isn't our wish to burden you with information in which you aren't interested. To remove yourself from this list, please email pgim-off@wwj.org.nz.