A Weekly World Wide Word of Encouragement to those in the Ministry
PRAISE GOD IT'S MONDAY!
A WEEKLY 'WWW (world-wide word) OF ENCOURAGEMENT'
TO THOSE IN MINISTRY
A FREE service, currently connecting with Christian leaders from 3,000 denominations and ministries, in 70 countries.

Issue No: 1134 Published: 10 Jul 2023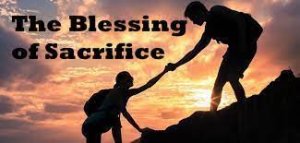 A REVELATION OF..... THE TABERNACLE OF DAVID
OBEDIENCE IS BLESSED!
11 The ark of the LORD remained in the house of Obed-Edom the Gittite for three months, and the LORD blessed him and his entire household. (2 Samuel 6:11)
Because David acknowledged what he had done was outside God's will and stopped doing it, we are told that Obed-Edom's house was blessed. By stopping and waiting to hear from God, through the Word and the Spirit, we are not 'giving up' as it may appear in peoples eyes and to our pride, but are truly honoring God.
If we are willing to walk in His ways and not our own, we will be blessed.
32 "Now then, my sons, listen to me;
blessed are those who keep my ways. (Proverbs 8:32)
THE PROBLEM
The problem is that we don't understand what true blessing is. We immediately look towards the material, the financial, things that we, in our humanity, believe will make us 'happy'.
THE LESSON
The real, practical question is "What is blessing?" In our humanity, the first thing we think of is financial or material gain. As it was in the Old Testament. In those times blessing was measured in terms of territory and possessions. The high point of the Old Testament was seen in the kingdom of Israel under King Solomon. At that time Israel was the leading regional power. However, through disobedience to God, from Solomon onwards the kingdom, the territory and wealth of Israel, was gradually lost and the people taken into captivity, before a partial, subservient restoration was allowed by the Babylonians.
In the New Testament however, blessing takes on a spiritual connotation, as expressed in the most famous of Jesus sermons, the Sermon on the Mount, which is all about blessings.
The Beatitudes
5 Now when he saw the crowds, he went up on a mountainside and sat down. His disciples came to him, 2 and he began to teach them, saying:
3 "Blessed are the poor in spirit,
for theirs is the kingdom of heaven.
4 Blessed are those who mourn,
for they will be comforted.
5 Blessed are the meek,
for they will inherit the earth.
6 Blessed are those who hunger and thirst for righteousness,
for they will be filled.
7 Blessed are the merciful,
for they will be shown mercy.
8 Blessed are the pure in heart,
for they will see God.
9 Blessed are the peacemakers,
for they will be called sons of God.
10 Blessed are those who are persecuted because of righteousness,
for theirs is the kingdom of heaven.
11 "Blessed are you when people insult you, persecute you and falsely say all kinds of evil against you because of me. 12 Rejoice and be glad, because great is your reward in heaven, for in the same way they persecuted the prophets who were before you. (Matthew 5:1-12)
Blessings today are the rewards of sacrifice, not acquisition! Yes, it is only through sacrifices and servanthood that we truly enter the kingdom. Certainly not travelling there in our personal Lear Jet!
Jesus came to turn worldly values upside down. He had no possessions.
20 Jesus replied, "Foxes have holes and birds of the air have nests, but the Son of Man has no place to lay his head." (Matthew 8:20)
He was on the run from Herod (the fox) and the Romans (the eagle birds). Jesus owned no home. He had no wardrobe of spare clothes.
24 And they crucified him. Dividing up his clothes, they cast lots to see what each would get. (Mark 15:24)
He even had to borrow a donkey ride to make His 'grand entrance' into Jerusalem on Palm Sunday.
As they approached Jerusalem and came to Bethphage and Bethany at the Mount of Olives, Jesus sent two of his disciples, 2 saying to them, "Go to the village ahead of you, and just as you enter it, you will find a colt tied there, which no one has ever ridden. Untie it and bring it here. 3 If anyone asks you, 'Why are you doing this?' tell him, 'The Lord needs it and will send it back here shortly.'" (Mark 11:1-3)
Imagine a king today turning up to his coronation in a borrowed coach and horses! Not the done thing - then or now!
Yet Jesus was so blessed that He is seated in the ultimate place of honour, at God's right hand.
19 After the Lord Jesus had spoken to them, he was taken up into heaven and he sat at the right hand of God. (Mark 16:19)
When I mentioned this to my wife Kathy, she told me a story of a friend whom the Lord said he would bless while her husband was away on a ministry trip. She looked forward to this! The form of the 'blessing' however, was that the Lord took the opportunity to 'heal her' of something in her life that was not of Him. It was a painful, not a happy time! But the end result was the blessing of becoming more like Jesus, as an area of dross was removed from her life.
True blessing then, in New Testament terms, is to become more like Jesus, as is expressed in the Beatitudes.
END TIME CHURCH TRAIT 4: A people seeking the ultimate blessing of becoming like Jesus.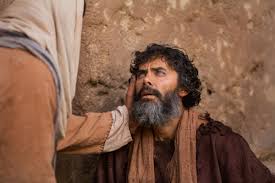 FROM THE WORD
THE WORDS OF JESUS "
Pharisees and Sadducees Seek a Sign (Matthew 16:1-4, Mark 8:11-13)
To prove His divinity.
"In the evening you say, 'It'll be a fine day tomorrow, because the sky is red,' while in the morning you say, 'It'll be bad weather today, because the sky is red and overcast.' You know how to predict the weather by what the sky looks like, but you can't recognize the signs of the times! Evil people who don't trust in God are the one who look for a miraculous sign, and no sign will be given to them except the sign of Jonah."
Leaven of the Religious Leaders (Matthew 16:5-12, Mark 8:14-21)
Jesus criticized the religious leaders with metaphor. but the disciples took him literally.
"Watch out for the yeast of the Pharisees and Sadducees,"
But the disciples took him literally.
"You have so little trust in me! Why are you arguing among yourselves about not having any bread? Haven't you worked it out yet? Don't you remember the five loaves that fed five thousand? How many baskets of leftovers did you collect? And what about the seven loaves that fed the four thousand? How many baskets of leftovers did you collect? Haven't you worked it out yet that I wasn't talking to you about bread? Watch out for the yeast of the Pharisees and Sadducees!"
Blind Man Healed at Bethsaida ( Mark 8:22-6)
Jesus spat on his eyes
"Can you see anything?"
And told him to go home.
"Don't go back through the village."
(Continued next week)
Find out more about us at.....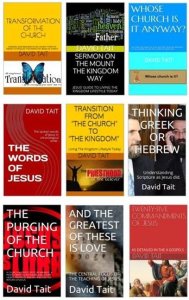 ***NOW***NINE BOOKS ARE AVAILABLE ON AMAZON!!!
9 BOOKS are now available on Amazon (Kindle)!

All are available worldwide for electronic download on Amazon (Kindle) for $US0.99c . Unfortunately there has to be a charge in order to list.

Your support would be appreciated and they could well change your life!
These and many more are availble for free online at https://www.wwj.org.nz/more-free-downloads

They Amazon books are all found at this link.....
http://www.amazon.com/s/ref=nb_sb_noss?url=search-alias%3Daps&field-keywords=david+tait+books/
*DAVID"S DOODLINGS
Enjoy some of David's sayings here, plus 1300 more on the website at.....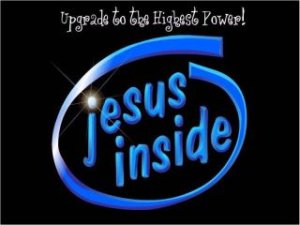 'THE WORDS OF JESUS' REMAIN AVAILABLE FOR PDF DOWNLOAD
Join the many who have downloaded the 'The Words of Jesus'. I am sure you will be blessed by it, as I have been.
One key element here is the setting out in chronological order (as far as it is possible to do so) our Lord's words drawn from all the Gospels, and the elimination of repetition between Gospels.
You may be surprised by the different perspective this presentation gives you both in understanding of His life and ministry, and in achieving a closer relationship with Him.

Download the free PDF here.....

DAVID'S DOODLINGS
THE BODY
180. Man seeks the body beautiful, but God embraces a beautiful heart.

181. Beauty is in the eye of the beholder. Man sees the body, God the heart.

182. The world's finest cosmetics are produced by a beautiful heart.

183. Time ravages the body but perfects a beautiful heart.

184. In the "Beauty Stakes", 'The Body' makes the early running, but 'Beautiful Spirit' always comes through to win the race.

386. It is often said that in old age, "The spirit is willing, but the body is weak", but too often in youth, "The body is willing, but the spirit is weak." However, when you find "a young body with a willing spirit", it is indeed a powerful force for God.

387. The body - memories, memories!

Many more at.....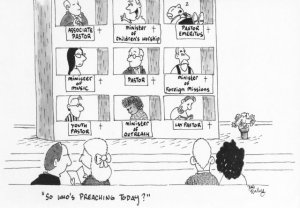 CARTOONS FROM TOON FEVER
Visit the Toon Fever website for more cartoon fun..... http://www.toonfever.com
Check it out at...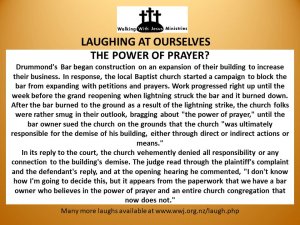 'LAUGHING AT OURSELVES
Another laugh or three for you today
Many more on our website below. Also many, may, many more under these categories on our website, wwj,org,nz Look under the heading MAINLY LAUGHS. Choose from.....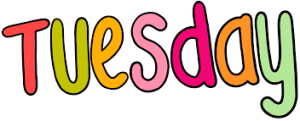 THIS WEEKS TUESDAY TEACHING.....
A REVELATION OF....... 3 KINGDOM AGES: SALVATION - ENTERING THE KINGDOM
It is hugely interesting and revealing to see the development of 'salvation' through the ages. The crucial area of 'salvation' is what we will be looking at this week.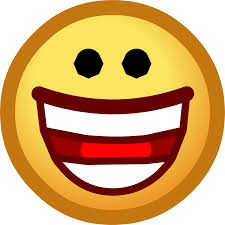 LAUGHING AT OURSELVES
***Blessed are those who can laugh at themselves for they shall never cease to be amused***
370. Sparse Church Attendance
The preacher was growing concerned about sparse attendance, so he published this item in the church bulletin:
This . . . is is sermon, the pastor called on an usher to wake the man. The usher retorted, "Why should I do that, Pastor? You should wake him up yourself, after all, you put him to sleep."
QWIK QWIP: "Live every day like it is your last day on Earth and sooner or later you will be right."
372. Surprise Punishment
A man appeared before St. Peter to receive news of his eternal fate. Peter said, "I have good news and bad. The good news is that you get to choose where you will spend eternity, the bad news it, it won't be heaven. Come, let me show you your choices."
So Peter took the man down a long corridor. After walking a bit, Peter opened a door so the man could look in. Inside was a huge room with a cement floor, filled with hundreds of people standing on their heads. The man said he wanted to see a couple of more rooms before deciding, so Peter took him to another room where hundreds of people were standing on their heads on a hard wood floor. In the next room they were on their heads in a carpeted area, so the man silently reasoned that each situation was a little more bearable.
Then Peter said, "I'll show you one more room, and then you must make your decision." In this room were hundreds of people floating in sitting up position, drinking coffee. But there was a terrible stench, for what they were sitting in was a combination of garbage and sewage. But reasoning that he probably could soon become accustomed to the smell, the man made his decision to be consigned for eternity in this room. As he settled down into the slop, a cup of coffee was handed to him.
However, it wasn't more than 10 minutes later when a small side door opened and out came a demon who yelled, "O.K. Coffee break's over. Everyone back on your heads!"
Download the book 'Laughing At Ourselves' in PDF format at LAUGHING AT OURSELVES One of the most comprehensive sources of Christian Humour on the Net with 800 sermon fillers for your entertainment and use at ..... https://www.wwj.org.nz/content/wwj18p47.pdf
Or read even more online at.....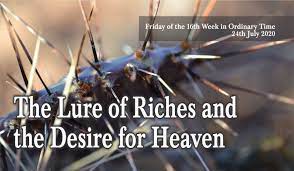 A DAVID MUSING
The pull of possessions is so strong. Once you have them you worry about how to keep them!
How much is enough? Just a little more!
The shopping world promises you that your life will be better with this or that. The power of advertizing lures us all. That is what it is meant to do.
The excitement of our purchase today will soon wane and we will want more and more and more.
By virtue of our life in Kenya, Kathy and I have moved out of the rat race and now only own the clothes we wear. It was a hard thing to do, but over the years beforehand, we gradually down sized until the last step, when we went to live in Kenya, was not so difficult to do.
THe Bible tells us so much about the danger of riches, but the magnetism of the world is so powerful, we let it overrides the warnings in His Word.
May we take heed of of the teachings of Jesus, and learn to live with less today.
Untill next time
His servant and yours
David Tait

Visit us here.....
CHANGING YOUR EMAIL ADDRESS? NEWSLETTER STOPS COMING?
Each week we can lose up to 2% of our readers when they change email addresses without letting us know. Or sometimes, by your server acting strangely and just cutting us off! If you are about to change your address, please advise us of both your old and new addresses here at
enquiries@wwj.org.nz and we will happily change our records to ensure ongoing delivery. Thanks.

Please also keep our address in your address book, as sometimes servers will automatically delete your address if there is even a one off problem in delivery. If your newsletter doesn't arrive, please let us know and we will reinstate you.
REPRODUCTION OF NEWSLETTER CONTENT
Most weeks we get enquiries about reproducing, in electronic or print form, articles contained in 'PGIM!' We welcome and encourage you to utilize this material. Freely received, freely given. We would ask though, that the source be acknowledged as an encouragement to others to subscribe to this newsletter also.
LINKS
If you would like to link your web site to ours, and ours to yours, please advise us on
links@wwj.org.nz
ABOUT US
WALKING WITH JESUS MINISTRIES is a non-profit, non-denominational, Bible based ministry located in Hastings, New Zealand. A ministry dedicated to developing discipleship, fostering unity amongst God's people to achieve the Great Commission, and in doing so, preparing for Christ's return. It is securely based upon the foundational principles of the Apostles Creed while recognising the wide and rich diversity of beliefs amongst Christians in other areas. In accordance with the Lord's direction, materials produced by the ministry are available, free of charge, to genuine enquirers upon request. The ministry is solely funded by donations, as the Lord provides. A list of materials available (plus some fun!) is obtainable and freely downloadable from our website
wwj.org.nz or by contacting us as follows.

Walking With Jesus Ministries
P O Box 2
Webuye 50205
Kenya

Email: enquiries@wwj.org.nz
Web: wwj.org.nz

Our role is to bless and encourage those in ministry while promoting co-operation and unity of direction amongst the body of Christ, as emphasised 3 times by Jesus in His longest prayer, immediately prior to His arrest and crucifixion. "... so that they may be one as we are one." (John 17:12, 21, 23-4) Our website is currently being developed to encourage your participation one with another, to share resources, and to enable you to promote events and items of interest to the body as a whole - and have a smile while doing it!

For comments upon and contributions to this service, please contact
david@wwj.org.nz
SUBSCRIPTION MANAGEMENT
We would encourage you to share this free service with your friends in ministry. To subscribe yourself please email pgim-on@wwj.org.nz.
If your name has been referred to us by a friend or supporting Ministry or has been obtained from a public Christian Directory or Website, it isn't our wish to burden you with information in which you aren't interested. To remove yourself from this list, please email pgim-off@wwj.org.nz.