A Weekly World Wide Word of Encouragement to those in the Ministry
PRAISE GOD IT'S MONDAY!
A WEEKLY 'WWW (world-wide word) OF ENCOURAGEMENT'
TO THOSE IN MINISTRY
A FREE service, currently connecting with Christian leaders from 3,000 denominations and ministries, in 70 countries.

Issue No: 914 Published: 29 Apr 2019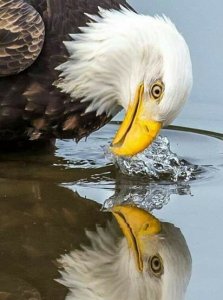 A REVELATION OF……. THE THIRD AND FINAL DWELLING PLACE OF GOD'S GLORY PLUS THE RIVER OF LIFE. Part 4
CLIMBING THE MOUNTAIN
1 I lift up my eyes to the mountains— where does my help come from?
2 My help comes from the LORD, the Maker of heaven and earth. (Psalms 121:1-2)
Climbing the spiritual mountain has, for many years now, been a goal of mine. Climbing mountains in the natural has never appealed to me. I prefer flat land!
But in the Spirit, it is completely different!
The first prophecy I ever had spoken over me, at a Presbytery at the end of the only formal Bible Training I have done. A 1 night a week, Spirit based course, called Word of Life. The prophet who was unknown to me, said that I was one who would climb higher up the mountain towards the presence of God than others had done before. But not to worry, for Jesus would climb with me to lead me on the way.
Many years ago, I wrote a story about climbing the mountain, which I can't now find! However, in essence, it was about walking on the plain, accompanied by the sparrows. This was a picture of the traditional/evangelical churches who, like sparrows are content to accept the blessings of Jesus through baptism, sprinkle or immersion, without wanting to get any deeper into God. They were content to live a good life and wait to go to heaven when they die, having purchased their ticket to get there.
Then there were those of pentecostal/charismatic persuasion who wanted more of God through the baptism of the Holy Spirit, so were prepared to climb up into the foothills, where the doves dwell. As in the natural, there are many less doves than sparrows. These ones enjoyed the presence of the Spirit and were generally keener on God, enjoying the presence of the Holy Spirit, but were not prepared to commit their lives fully to Him.
So very few were prepared to carry on to the mountain peaks, the home of the many fewer eagles, those who are prepared to sacrifice all, to the purposes of God the Father for their lives. These are the ones of the end time kingdom church preparing the way for the return of Jesus. They are not a church in a conventional sense, for the sacrifice made is between themselves and God, and not decided by man. They are joined together by the Spirit worldwide as they climb in obedience towards the mountain tops where the eagle and the presence of God dwells.
(Continued next week)
Find out more about us at.....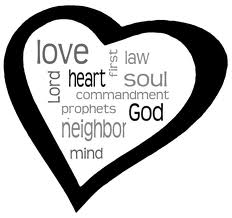 FROM THE WORD
THE WORDS OF JESUS
May we hear what the Lord is saying to us.....
Jesus Questioned on Paying Taxes (Matthew 22:15-22, Mark 12:13-17, Luke 20:19-26)
To Caesar, by the Pharisees' disciples and the Herodians.
"Why are you trying to trap me, you hypocrites? Show me the coin that is used to pay the tax."
"Whose image and whose title is inscribed here?"
"You should give back to Caesar what belongs to Caesar, and to God what belongs to God,"
Sadducees Question Jesus on the Resurrection (Matthew 22:23-33, Mark 12:18-27,
Luke 20:27-40)
Using the example of who is to be the husband of a woman married seven times.
"Here in this age people marry and are given in marriage," "But those who are considered worthy to share in the age to come and the resurrection from the dead don't marry or are given in marriage. They can't die any longer; they're like the angels and are children of God since they're children of the resurrection. But on the question of whether the dead are raised, even Moses proved this when he wrote about the burning bush, when he calls the Lord, 'the God of Abraham, the God of Isaac, and the God of Jacob.' He is
not the God of the dead, but of the living, for to him they all are alive."
What is the Greatest Commandment? (Matthew 22:34-40, Mark 12:28-34)
As asked by the Scribes and Pharisees.
"The first commandment is, 'Hear, O Israel, the Lord our God is one. Love the Lord your God with all your heart, with all your spirit, with all your mind, and with all your strength.' The second is 'Love your neighbor as yourself.' There's no more important commandment than these."
(Continued next week)
Download the complete 'Words of Jesus' here.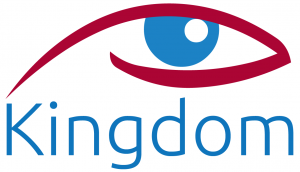 OUR AFRICAN EXPERIENCE
FOR MORE DETAILED AND REGULAR UPDATES, VISIT OUR FACEBOOK PAGE
AN EYE 4 Africa - https://www.facebook.com/aneye4africa/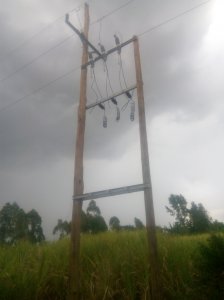 TOMORROW MAY FINALLY COME - ON THURSDAY!!! OOPS - MAKE THAT NEXT WEEK NOW!!! OR PERHAPS NEXT WEEK!!!
Again another delay! The Contractor is frustrated to say the least, as he wastes time waiting for some small parts to be given to him. According to Peter, this does not happen elsewhere in Kenya - only in Western! So we wait some more.
It is 1 whole month since the poles and wiring were constructed.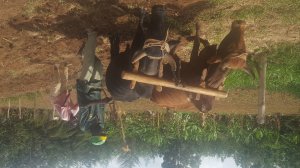 NOW WE ARE REAL KENYANS!
Yesterday we received our ID Cards, that enable us to do many things, such as getting a driving license, free entry to other East African countries, register for the quite sophisticated phone banking system, and more.

The big day. Kathy signs for her card. Really feel part of the place now.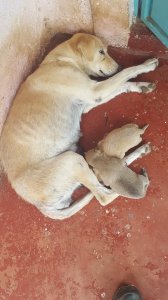 MY FRIENDS!
My (nameless) dog friend had 5 puppies, but only 2 are left. Survival of the fittest here
Only 1 left now!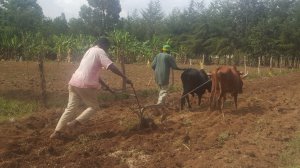 BREAKING UP THE GROUND USING OX POWER!
Planting time for our strawberry plants, which we have multiplied over the summer. Will have a commercial crop this year.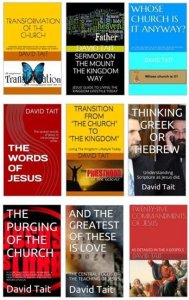 ***NOW***NINE BOOKS ARE AVAILABLE ON AMAZON!!!
9 BOOKS are now available on Amazon (Kindle)!

All are available worldwide for electronic download on Amazon (Kindle) for $US0.99c . Unfortunately there has to be a charge in order to list.

Your support would be appreciated and they could well change your life!

They are all found at this link.....
http://www.amazon.com/s/ref=nb_sb_noss?url=search-alias%3Daps&field-keywords=david+tait+books/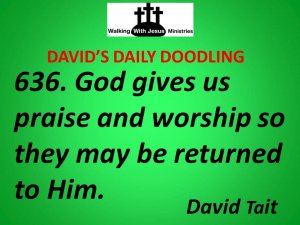 ***DAILY EZINE!*** 'DAVID'S DAILY DOODLINGS' Subscribe Today
Receive one of David's sayings in your mailbox each day to inspire, challenge or maybe, amuse. To register today, go down to the bottom of the page link below, click on the subscribe link dd-on@wwj.org.nz (or paste the address in an email yourself and send) Then it's done! If you have an Irish heritage, you will love the background coloring!
Subscription and back issue link is.....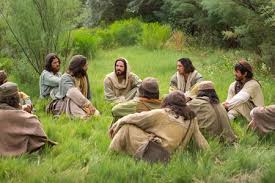 'THE WORDS OF JESUS' REMAIN AVAILABLE FOR PDF DOWNLOAD
Join the many who have downloaded the 'The Words of Jesus'. I am sure you will be blessed by it, as I have been.

One key element here is the setting out in chronological order (as far as it is possible to do so) our Lord's words drawn from all the Gospels, and the elimination of repetition between Gospels.

You may be surprised by the different perspective this presentation gives you both in understanding of His life and ministry, and in achieving a closer relationship with Him.

Download the free PDF here.....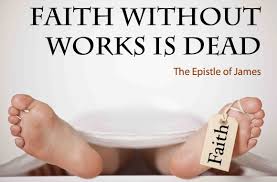 DAVID'S DOODLINGS
FAITH AND WORKS
691. Man is made to work ' but not all the time!

692. Show me faith. Show me works. And I will show you a faith that works.

693. Building faith takes time but good works are always ready and waiting.

694. How much faith does it take to do good works?

695. People come, people go, but needs go on forever.

696. Works reflect the light of Christ in us to a dark world.

697. Faith reflects our place in God, works reflect God's place in us.

698. Faith is internal, works external.

699. Works are the reflection of our faith to a disbelieving world.

700. Works are the single most convincing expression of our faith.
Please feel free to quote these quotes. Acknowledgement of David Tait as the author would be appreciated. There are now over 1300 David sayings for you to view at ...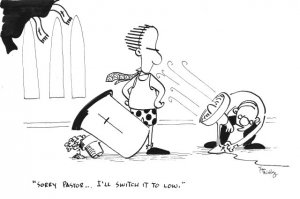 CARTOONS FROM TOON FEVER
Visit the Toon Fever website for more cartoon fun..... http://www.toonfever.com

Check it out at...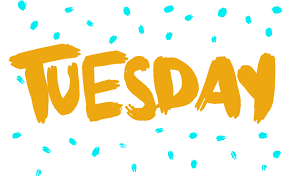 TUESDAY TEACHINGS
THIS WEEK: A REVELATION OF..... DIVIDING THE WATERS (Part 11) ELISHA'S MINISTRY AS A PATTERN FOR THE CHURCH TODAY Part 2
The final 6 applications of the ministry of Elisha as a pattern to the church today. Amazing stuff!
*** ANOTHER DAILY EZINE FROM WWJ!*** 'LAUGHING AT OURSELVES' Subscribe Today
As Christians, if we can't laugh at ourselves, others will! A fun way to start your day. To register today, go down to the bottom of the page link below, click on the subscribe link lao--on@wwj.org.nz (or paste the address in an email yourself and send) Then it's done!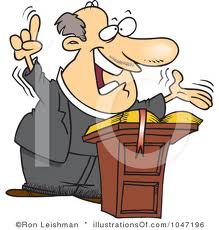 LAUGHING AT OURSELVES
***Blessed are those who can laugh at themselves for they shall never cease to be amused***
*** Those who can't laugh at themselves leave the job to others. ***
263. Sermons
The congregation liked their new clergyman, but were somewhat puzzled by his speaking style. His first sermon ran only 8 minutes; the second Sunday he spoke for 45 minutes; the third week he rattled on for an hour-and-a-half. That was enough for the Board to summon him for a little chat.
To their relief, Wilkerson had a ready explanation. "The Saturday before the first sermon, I had my teeth pulled and my mouth was still terribly sore. But, by the time a week had gone by, I'd gotten used to my new dentures." Here the minister paused, and blushed deeply. "And as for last Sunday . . . well, I'm afraid that I picked up my wife's set of teeth by mistake!"
QWIK QWIP: "People gather bundles of sticks to build bridges they never cross."
264. Do Unto Others
The pastor's car stalled at a stoplight. He tried to get it started, but nothing. The light turned green, and there he sat, frustrated and embarrassed, holding up traffic. The car behind could have gone around, but instead the driver added to his anguish by laying on the horn.
After another desperate attempt to get the car started, he got out and walked back to the honker. The man rolled down his window in surprise.
"Tell you what," the pastor said. "You go start my car, and I'll sit back here and honk the horn for you!"
265. No Excuse Sunday
To make it possible for everyone to attend church this Sunday, we are going to have a special "No Excuse Sunday":
!!! Cots will be placed in the foyer for those who say, "Sunday is my only day to sleep in."
!!! There will be a special section with lounge chairs for those who feel that our pews are too hard.
!!! Eye drops will be available for those with tired eyes from watching TV late Saturday night.
!!! We will have steel helmets for those who say, "The roof would cave in if I ever came to church."
!!! Blankets will be furnished for those who think the church is too cold, and fans for those who say it is too hot.
!!! Scorecards will be available for those who wish to list the hypocrites present.
!!! Relatives and friends will be in attendance for those who can't go to church and cook dinner, too.
!!! We will distribute "Stamp Out Stewardship" buttons for those that feel the church is always asking for money.
!!! One section will be devoted to trees and grass for those who like to seek God in nature.
!!! Doctors and nurses will be in attendance for those who plan to be sick on Sunday.
!!! The sanctuary will be decorated with both Christmas poinsettias and Easter lilies for those who never have seen the church without them.
!!!We will provide hearing aids for those who can't hear the preacher and cotton balls for those who think he's too loud.
Hope to see you there!
QWIK QWIP: "Seen it all, done it all, can't remember most of it."
FREE DOWNLOAD: You can now download the book 'Laughing At Ourselves' in PDF format at LAUGHING AT OURSELVES One of the most comprehensive sources of Christian Humour on the Net with 800 sermon fillers for your entertainment and use at ..... https://www.wwj.org.nz/content/wwj18p47.pdf
Or read them all online at.....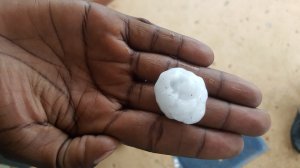 A DAVID MUSING
Have you ever been waiting for something in your life to arrive for a very long time?
The promised day finally comes and........ nothing!
I had such a day this week. After nearly a year since we applied, our registration as a provider for the Kenyan Government National Health Insurance Scheme (NHIF) for our hospital here in Kenya, finally had arrived. I was full of expectation and excitement, for now the hospital would finally become operationally self-sufficient.
What happened? We were le t down, once again through a Board Meeting that was cancelled.
I was completely and fully deflated, to say the least? How could this happen Lord? Will our testing never end?
JESUS IS STILL LORD!
Until next week.....
MAY GOD BLESS YOU AND YOU BLESS GOD
His servant and yours
David Tait

Visit us here.....
REPRODUCTION OF NEWSLETTER CONTENT
Most weeks we get enquiries about reproducing, in electronic or print form, articles contained in 'PGIM!' We welcome and encourage you to utilize this material. Freely received, freely given. We would ask though, that the source be acknowledged as an encouragement to others to subscribe to this newsletter also.
CHANGING YOUR EMAIL ADDRESS? NEWSLETTER STOPS COMING?
Each week we can lose up to 2% of our readers when they change email addresses without letting us know. Or sometimes, by your server acting strangely and just cutting us off! If you are about to change your address, please advise us of both your old and new addresses here at
enquiries@wwj.org.nz
and we will happily change our records to ensure ongoing delivery. Thanks.
Please also keep our address in your address book, as sometimes servers will automatically delete your address if there is even a one off problem in delivery. If your newsletter doesn't arrive, please let us know and we will reinstate you.
LINKS
If you would like to link your web site to ours, and ours to yours, please advise us on
links@wwj.org.nz
ABOUT US
WALKING WITH JESUS MINISTRIES is a non-profit, non-denominational, Bible based ministry located in Hastings, New Zealand. A ministry dedicated to developing discipleship, fostering unity amongst God's people to achieve the Great Commission, and in doing so, preparing for Christ's return. It is securely based upon the foundational principles of the Apostles Creed while recognising the wide and rich diversity of beliefs amongst Christians in other areas. In accordance with the Lord's direction, materials produced by the ministry are available, free of charge, to genuine enquirers upon request. The ministry is solely funded by donations, as the Lord provides. A list of materials available (plus some fun!) is obtainable and freely downloadable from our website
wwj.org.nz
or by contacting us as follows.
Walking With Jesus Ministries
7 Bull Street
Ahuriri
Napier
New Zealand
Phone: (06) 835 0567 International (+64) 6 835 0567
Email:
enquiries@wwj.org.nz
Web:
wwj.org.nz
Our role is to bless and encourage those in ministry while promoting co-operation and unity of direction amongst the body of Christ, as emphasised 3 times by Jesus in His longest prayer, immediately prior to His arrest and crucifixion. "... so that they may be one as we are one." (John 17:12, 21, 23-4) Our website is currently being developed to encourage your participation one with another, to share resources, and to enable you to promote events and items of interest to the body as a whole - and have a smile while doing it!
For comments upon and contributions to this service, please contact
david@wwj.org.nz
SUBSCRIPTION MANAGEMENT
We would encourage you to share this free service with your friends in ministry. To subscribe yourself please email pgim-on@wwj.org.nz.
If your name has been referred to us by a friend or supporting Ministry or has been obtained from a public Christian Directory or Website, it isn't our wish to burden you with information in which you aren't interested. To remove yourself from this list, please email pgim-off@wwj.org.nz.