A Weekly World Wide Word of Encouragement to those in the Ministry
PRAISE GOD IT'S MONDAY!
A WEEKLY 'WWW (world-wide word) OF ENCOURAGEMENT'
TO THOSE IN MINISTRY
A FREE service, currently connecting with Christian leaders from 3,000 denominations and ministries, in 70 countries.

Issue No: 895 Published: 17 Dec 2018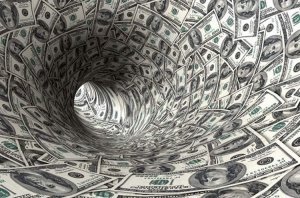 OBSERVATIONS FROM AFRICA
CHRISTIANITY IN KENYA
Here in Kenya, amongst the 80-90% nominal Christians, influences exist of local culture and Western Christianity. Some of the culture here is more Christian in its foundation than in Western culture. Family is strong and there is a culture of sharing, of supporting each other, that is sadly lacking in our increasingly self-centred West.
Openness to the Word is common, and evangelism is easier. Bible reading is exceptional, as that is the only book many own. Christian programmes are numerous on radio, and TV for those who have it. The concept of relying upon God is well received, as many do not have any other option in their sad personal circumstances.
But, on the other side, discipleship, as everywhere, is at a premium. The people are easily seduced by the false doctrine of prosperity. Because of the tribal going back thousands of years, leaders such as chiefs are held in high regard. Therefore, when it comes to the church, the pastor, bishop, apostle, or whatever the leaders call themselves, they are easily misled into parting with the little they have in the false promise of getting many times the return.
Unscrupulous, charismatic (in the personality sense) leaders defraud their congregations and are expert at seducing generous Westerners into parting with their cash also.
Being honest, the God of Kenya, Africa and developing countries worldwide, is MONEY! In a way this is understandable, for if you struggle to survive day to day to eat, money is obviously a top priority.
In Western Christianity too, it is becoming so too. Not because we are poor, but because we want more. 'How much is enough – a little more'! This truism applies to billionaires and peasant alike, worldwide.
Jesus had no property, no donkey, and only the clothes he wore.
Are we prepared to walk in His path?
Find out more about us here.....
FROM THE WORD
THE WORDS OF JESUS
May we hear what the Lord is saying to us.....
Seventy (or 72) Sent Out (Luke 10:1-16)
Ahead of Jesus.
"The harvest is large, but the number of workers is small," "Pray to the Lord of the harvest to send workers to his harvest fields. So get on your way: I'm sending you like sheep among wolves. Don't take any money or a bag or extra sandals, and don't spend time chatting with people you meet. Whatever house you enter, first of all say, 'May this house have peace.' If there's a peaceful person living there, then your peace will rest on them; of not, it will return to you. Stay in that house, eating and drinking whatever they give you, for a worker deserves to be paid. Don't go from house to house. If you enter a town and the people there welcome you, then eat what's set before you 9and heal those who are sick. Tell them, 'God's kingdom has come to you.' But if you enter a town and the people there don't welcome you, go through their streets telling them, 'We are wiping off even the dust from your town that clings to our feet to show you our disapproval. But you should recognize this: God's kingdom has come.'
"I tell you, in the Day of Judgment it will be better for Sodom than for such a town. Shame on you Korazin! Shame on you Bethsaida! For if the miracles you saw happen had happened in Tyre and Sidon they would have repented a long time ago, and they would be sitting in sackcloth and ashes. That's why in the judgment it will be better for Tyre and Sidon than for you. And you, Capernaum, you won't be exalted to heaven; you will go down to Hades.
"Anyone who hears you hears me, and anyone who rejects you rejects me. But anyone who rejects me rejects the one who sent me."
Seventy (or 72) Return (Luke 10:17-24)
Jesus praises God for their good report.
"I saw Satan fall like lightning from heaven. Yes, I have given you power to tread on snakes and scorpions, and to overcome all the enemy's strength, and nothing will harm you. But don't take delight that the spirits do what you tell them—just be glad that your names are written in heaven."
At that moment Jesus was filled with the joy of the Holy Spirit, and said, "I thank you Father, Lord of heaven and earth, for you hid these things from the wise and clever people and revealed them to children! Yes, Father, you were pleased to do it in this way.
"My Father has handed over everything to me. No one understands the Son except the Father, and no one understands the Father except the Son, and those to whom the Son chooses to reveal him."
When they were by themselves Jesus turned to the disciples and told them, "Those who see what you're seeing should be really happy! I tell you, many prophets and kings have wanted to see what you're seeing, but they didn't see, and wanted to hear the things you're hearing, but didn't hear."
You can download the complete 'Words of Jesus' here.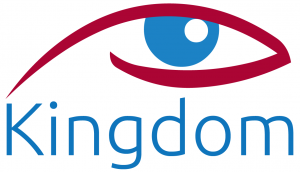 OUR AFRICAN EXPERIENCE
FOR MORE DETAILED AND REGULAR UPDATES, VISIT OUR FACEBOOK PAGE
AN EYE 4 Africa - https://www.facebook.com/aneye4africa/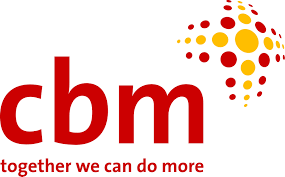 CBM SUPPORTS KINGDOM EYE REFERRAL HOSPITAL
Thanks to CBMNZ we are able to proceed with our Eye Referral Hospital for Bungoma and surronding Counties.
This will mean a huge improvement in eye services, in a community where there is much blindness, caused by cataracts. They are both deeper and occur at an earlier age, than in the West.
Children requiring glasses is another huge need, for without vision correction they will miss out on education and be consigned to a life of poverty.
CBM, our generous supporter, was formed in 1908 and now has branches round the world.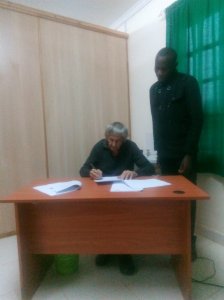 The Christian Blind Mission (CBM), a worldwide organization founded in Germany in 1908, has agreed to partner with us in the establishment of an EYE HOSPITAL within our facility.
The partnership is for a total of KES17,000,000 (NZ250,000, $US170,000) over 3 years, with the lead donor being CBM New Zealand.
Not only is it a lot of money, but also a recognition of the often challenging journey we have had to get this far, remembering that the Eye Hospital was, and remains, the key element of our vision here.
Thank you so much CBMNZ and all the staff of CBM Kenya who have made this possible.
While there is still a $NZ90,000 shortfall in the building cost during 2019, this generous partnership is a huge boost and will provide much equipment and an outreach van and much more, for us in due course.
We also would like to thank all those who have supported us to date. For without your investments, this partnership would not have come into being.
We look forward to an exciting future, as the KINGDOM FAITH BASED HOSPITAL provides more and more qualty services to the people of Malaha Village, Webuye Town and the wider Western Kenyan region. PTL!
David signing the Contract while the other signatory, our Accountant Zac, looks on.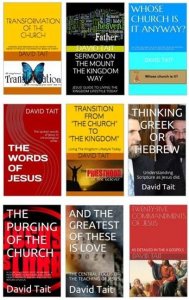 ***NOW***NINE BOOKS ARE AVAILABLE ON AMAZON!!!
9 BOOKS are now available on Amazon (Kindle)!

All are available worldwide for electronic download on Amazon (Kindle) for $US0.99c . Unfortunately there has to be a charge in order to list.

Your support would be appreciated and they could well change your life!

They are all found at this link.....
http://www.amazon.com/s/ref=nb_sb_noss?url=search-alias%3Daps&field-keywords=david+tait+books/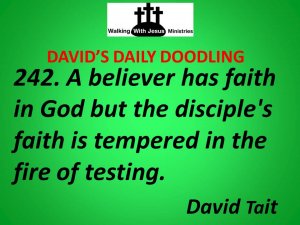 ***DAILY EZINE!*** 'DAVID'S DAILY DOODLINGS' Subscribe Today
Receive one of David's sayings in your mailbox each day to inspire, challenge or maybe, amuse. To register today, go down to the bottom of the page link below, click on the subscribe link dd-on@wwj.org.nz (or paste the address in an email yourself and send) Then it's done! If you have an Irish heritage, you will love the background coloring!
Subscription and back issue link is.....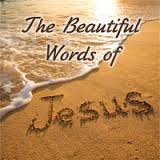 'THE WORDS OF JESUS' REMAIN AVAILABLE FOR PDF DOWNLOAD
Join the many who have downloaded the 'The Words of Jesus'. I am sure you will be blessed by it, as I have been.

One key element here is the setting out in chronological order (as far as it is possible to do so) our Lord's words drawn from all the Gospels, and the elimination of repetition between Gospels.

You may be surprised by the different perspective this presentation gives you both in understanding of His life and ministry, and in achieving a closer relationship with Him.

Download the free PDF here.....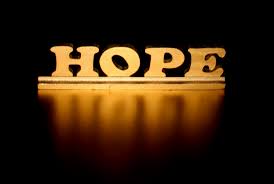 DAVID'S DOODLINGS
HOPE
486. The one thing history teaches is the futility of placing our hope in the goodness of man. Could the world rely upon me - or you?
487. Hope in mankind is hopeless, but hope in God springs eternal.

488. Without hope we perish. Without God we perish. So our hope is to be found in God.

489. In mankind there is only futility, but in God we have hope.

490. Faith turns the hope of our salvation into the experience of God's love.

491. God's hopefulness gives the hopeless, hope.

492. Godly hope transforms human hopelessness - if we will allow it!

493. Life without hope is short, but with God's hope, eternal.

494. God's hope can help transform tragedy into triumph.

495. It is often said that 'without hope we perish.' This is as true literally as it is figuratively.
Please feel free to quote these quotes. Acknowledgement of David Tait as the author would be appreciated. There are now over 1300 David sayings for you to view at ...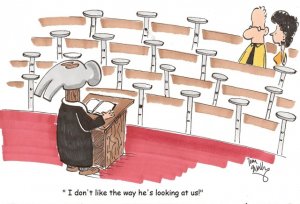 CARTOONS FROM TOON FEVER
Visit the Toon Fever website for more cartoon fun..... http://www.toonfever.com

Check it out at...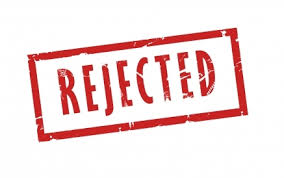 TUESDAY TEACHINGS
NEXT WEEK: A REVELATION OF... THE TABERNACLE OF DAVID - Part 12 - REJECTED - AS JESUS WAS!
Sad though we get, most of us can understand and accept rejection by non-believers.
But the biggest critics of the ministry of Jesus were not the unbelieving Samaritans but the religious leaders of the day.
David found the same response from the 'King Saul' family of his time.
The same principle still applies today.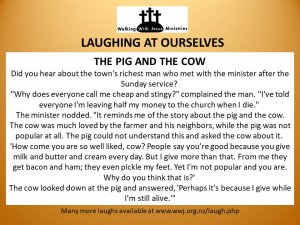 *** ANOTHER DAILY EZINE FROM WWJ!*** 'LAUGHING AT OURSELVES' Subscribe Today
As Christians, if we can't laugh at ourselves, others will! A fun way to start your day. To register today, go down to the bottom of the page link below, click on the subscribe link lao--on@wwj.org.nz (or paste the address in an email yourself and send) Then it's done!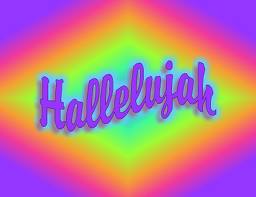 LAUGHING AT OURSELVES
***Blessed are those who can laugh at themselves for they shall never cease to be amused***
*** Those who can't laugh at themselves leave the job to others. ***
211. Modern Translation
A six year old was overheard reciting the Lord's Prayer at a church service: "And forgive us our trash passes as we forgive those who passed trash against us."
212. Once Upon a Time
After the fall in Garden of Eden, Adam was walking with his sons Cain and Abel. They passed by the ruins of the Garden of Eden. One of the boys asked, "What's that?" Adam replied, "Boys, that's where your mother ate us out of house and home."
213. Little, But Smart
A little boy wanted $100 badly and prayed for two weeks, but nothing happened. Then he decided to write a letter to the Lord requesting the $100.
When the postal authorities received the letter addressed to The Lord, USA, they decided to send it to President Bush.
The President was so impressed, touched and amused that he instructed his secretary to send the little boy a $5 bill. President Bush thought this would appear to be a lot of money to a little boy. The little boy was delighted with the $5 and sat down to write a thank you note to the Lord, which read:
"Dear Lord, Thank you very much for sending me the money. However, I noticed that for some reason you had to send it through Washington, D.C., and as usual, they deducted 95 percent."
214. Joyful Reponse
A Sunday School teacher wanted to elicit the word HALLELUJAH from her class so asked, "What is it people shout out with joy in our church?"
A bright young thing yelled out "BINGO!!!!!"
QWIK QWIP: "God is more interested in making us what He wants us to be than in giving us what we think we ought to have."
FREE DOWNLOAD: You can now download the book 'Laughing At Ourselves' in PDF format at LAUGHING AT OURSELVES One of the most comprehensive sources of Christian Humour on the Net with 800 sermon fillers for your entertainment and use at ..... https://www.wwj.org.nz/content/wwj18p47.pdf
Or read them all online at.....
A DAVID MUSING
As you receive this we will be leaving Kenya for a visit to see our 2 familes in Britain (The other 2 live 20,000km away in New Zealand, at the other end of the earth!).
While Kathy has had trips both to Britain and New Zealand during the 18 months we have been in Kenya, this will be my first trip away.
We are both looking forward to seeing our 2 sons, their wives and our 3 grandchildren.
To add to the excitement, Nigel and Savi will be having their first child while we are there, our first new grandchild for 12 years!
For me, I will also be looking forward to a real Christmas dinner, some steaks, cakes and other good tasting, but bad for you, Western food on the side!
It seems that the truism that 'a man's heart is in his stomach' is true, for me at least! For the main thing I miss in Kenya is 'proper food'! Actually, the African food is much healthier for you, as illustrated by my reduced waistline since we have been here.
While Kathy likes the food here, she misses other things, so it is each to his and her own.
Unless I can get the inspiration while I am away, I will leave these David Musings until I return, which will give both of us a holiday!
So until next time we meet.....
MAY GOD BLESS YOU AND YOU BLESS GOD
His servant and yours
David Tait

Visit us here.....
REPRODUCTION OF NEWSLETTER CONTENT
Most weeks we get enquiries about reproducing, in electronic or print form, articles contained in 'PGIM!' We welcome and encourage you to utilize this material. Freely received, freely given. We would ask though, that the source be acknowledged as an encouragement to others to subscribe to this newsletter also.
CHANGING YOUR EMAIL ADDRESS? NEWSLETTER STOPS COMING?
Each week we can lose up to 2% of our readers when they change email addresses without letting us know. Or sometimes, by your server acting strangely and just cutting us off! If you are about to change your address, please advise us of both your old and new addresses here at
enquiries@wwj.org.nz
and we will happily change our records to ensure ongoing delivery. Thanks.
Please also keep our address in your address book, as sometimes servers will automatically delete your address if there is even a one off problem in delivery. If your newsletter doesn't arrive, please let us know and we will reinstate you.
LINKS
If you would like to link your web site to ours, and ours to yours, please advise us on
links@wwj.org.nz
ABOUT US
WALKING WITH JESUS MINISTRIES is a non-profit, non-denominational, Bible based ministry located in Hastings, New Zealand. A ministry dedicated to developing discipleship, fostering unity amongst God's people to achieve the Great Commission, and in doing so, preparing for Christ's return. It is securely based upon the foundational principles of the Apostles Creed while recognising the wide and rich diversity of beliefs amongst Christians in other areas. In accordance with the Lord's direction, materials produced by the ministry are available, free of charge, to genuine enquirers upon request. The ministry is solely funded by donations, as the Lord provides. A list of materials available (plus some fun!) is obtainable and freely downloadable from our website
wwj.org.nz
or by contacting us as follows.
Walking With Jesus Ministries
7 Bull Street
Ahuriri
Napier
New Zealand
Phone: (06) 835 0567 International (+64) 6 835 0567
Email:
enquiries@wwj.org.nz
Web:
wwj.org.nz
Our role is to bless and encourage those in ministry while promoting co-operation and unity of direction amongst the body of Christ, as emphasised 3 times by Jesus in His longest prayer, immediately prior to His arrest and crucifixion. "... so that they may be one as we are one." (John 17:12, 21, 23-4) Our website is currently being developed to encourage your participation one with another, to share resources, and to enable you to promote events and items of interest to the body as a whole - and have a smile while doing it!
For comments upon and contributions to this service, please contact
david@wwj.org.nz
SUBSCRIPTION MANAGEMENT
We would encourage you to share this free service with your friends in ministry. To subscribe yourself please email pgim-on@wwj.org.nz.
If your name has been referred to us by a friend or supporting Ministry or has been obtained from a public Christian Directory or Website, it isn't our wish to burden you with information in which you aren't interested. To remove yourself from this list, please email pgim-off@wwj.org.nz.