A Weekly World Wide Word of Encouragement to those in the Ministry
PRAISE GOD IT'S MONDAY!
A WEEKLY 'WWW (world-wide word) OF ENCOURAGEMENT'
TO THOSE IN MINISTRY
A FREE service, currently connecting with Christian leaders from 3,000 denominations and ministries, in 70 countries.

Issue No: 1059 Published: 31 Jan 2022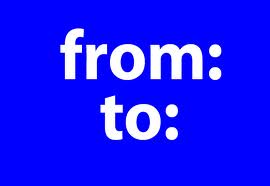 TRANSITION FROM 'THE CHURCH' TO 'THE KINGOM'
FROM "ME" TO "HIM"

What has been the key result of the Industrial and Knowledge Revolutions over the past 500 years on us as individuals?
Is it an increase in comfort levels, provided by a greater abundance of material goods? Well, many of us have a lot more 'things' than did our forebears. Is it more time? Definitely not that! Is it a better world? Well, yes and no.
I would suggest that the greatest result, one that has affected and influenced all the others, is the societal change from the focus on a group, be it a family or nation, to self-centeredness. For today's world is based round 'what is good for me'. Rooted in Greek philosophy, this concept of 'humanism' has developed most rapidly as material goods and knowledge have expanded, until today, most of us live in humanistic societies of one form or another.
Sadly, this unbiblical, humanist perspective has penetrated deep into the culture of the church too. We preach a 'happy chappy' (along with, in Spirit filled churches, a 'happy clappy') gospel. A gospel based on individual happiness and prosperity. This is patently false. If it was true, the whole world would be flocking through our doors! For this is what the world seeks, but not what the Word teaches.
The prime commandment of Jesus says.....
28 One of the teachers of the law came and heard them debating. Noticing that Jesus had given them a good answer, he asked him, "Of all the commandments, which is the most important?" 29 "The most important one," answered Jesus, "is this: 'Hear, O Israel, the Lord our God, the Lord is one. 30 Love the Lord your God with all your heart and with all your soul and with all your mind and with all your strength.' 31 The second is this: 'Love your neighbor as yourself.' There is no commandment greater than these." (Mark 12:28-31)
We are called to substitute the 'me' with 'Him'. And to put 'others' interests on a par with 'our own'. Paul explains, that in reality, this means putting others even ahead of ourselves.....
Do nothing out of selfish ambition or vain conceit, but in humility consider others better than yourselves. 4 Each of you should look not only to your own interests, but also to the interests of others. (Philippians 2:3-4)
Paul goes on to reinforce this, by telling us to follow the example of Jesus.....
5 Your attitude should be the same as that of Christ Jesus: 6 Who, being in very nature God, did not consider equality with God something to be grasped, 7 but made himself nothing, taking the very nature of a servant, being made in human likeness. 8 And being found in appearance as a man, he humbled himself and became obedient to death— even death on a cross! 9 Therefore God exalted him to the highest place and gave him the name that is above every name, 10 that at the name of Jesus every knee should bow, in heaven and on earth and under the earth, 11 and every tongue confess that Jesus Christ is Lord, to the glory of God the Father. (Philippians 2:5-11)
This is hard for us, brought up in a humanistic world, to understand - and even harder to live! Yet it is what Jesus requires of us to truly be His followers. His sacrifice for us was complete and we are required to sacrifice our lives for Him too.....
7 Get rid of the old yeast that you may be a new batch without yeast—as you really are. For Christ, our Passover lamb, has been sacrificed. (1 Corinthians 5:7)
Jesus reinforced this when He said.....
50 For whoever does the will of my Father in heaven is my brother and sister and mother." (Matthew 12:50)
As Jesus was rejected by His generation.....
25 But first he must suffer many things and be rejected by this generation. (Luke 17:25)
.....so we are likely to be by ours.....
4 As you come to him, the living Stone—rejected by men but chosen by God and precious to him (1 Peter 2:4)
....but our rewards are amazing and eternal.....
5 you also, like living stones, are being built into a spiritual house to be a holy priesthood, offering spiritual sacrifices acceptable to God through Jesus Christ. (1 Peter 2:5)
The amazing thing is that as we take our eyes off ourselves and place them onto Him, He really comes alive to us as He prepares us to be a part of the bride for which He is returning.....
29 The bride belongs to the bridegroom. The friend who attends the bridegroom waits and listens for him, and is full of joy when he hears the bridegroom's voice. That joy is mine, and it is now complete. 30 He must become greater; I must become less. (John 3:29-30)
.....and we enjoy the joy of the Lord.....
17 For the kingdom of God is not a matter of eating and drinking, but of righteousness, peace and joy in the Holy Spirit, (Romans 14:17)
HALLELUJAH!
Amen.
Find out more about us at.....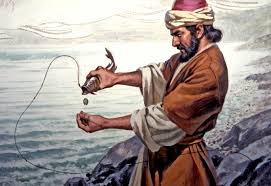 FROM THE WORD
THE WORDS OF JESUS
May we hear what the Lord is saying to us.....
Jesus heals Boy With Evil Spirit and Gives Explanation to Disciples
(Matthew 17:14-21, Mark 9:14-29, Luke 9:37-43)
A boy brought out of the crowd to Jesus by his father.
"You unbelieving people!"
"How long must I remain here with you? How long do I have to put up with you? Bring him over here to me!"
"How long has he had this?"
"Why do you say, 'if you can?' "Whoever trusts has every power!"
"Spirit that causes deafness and dumbness, I order you to come out of him and never return."
The disciples asked how he did it, as they had not been able to.
"Because you don't trust enough," "I tell you, even if your trust was as small as a mustard seed, you could say to this mountain, 'Move from here to there,' and it would move. Nothing would be impossible for you."
Jesus Discusses His Death (Matthew 17:22-3, Mark 9:14-29, Luke 9:37-43)
With the Disciples.
"The Son of man is going to be betrayed and people will have power over him. They will kill him, but on the third day he will rise again."
Paying the Temple Tax (Matthew 17:24-7)
By Peter, to be paid to the taxman
"What do you think, Simon?"
"Do the kings of this world collect their taxes and duties from their own sons or from others?"
"In that case the sons are exempt. But to avoid giving offense to anyone, go to the lake, and throw out a fishing line with a hook. Pull in the first fish you catch, and when you open its mouth there you'll find a stater coin. Take the coin and give it to them for both me and you."
Download the complete 'Words of Jesus' here.

OUR AFRICAN EXPERIENCE
FOR MORE DETAILED AND REGULAR UPDATES, VISIT OUR FACEBOOK PAGE
AN EYE 4 Africa - https://www.facebook.com/aneye4africa/
May 2022 bring better things for us all!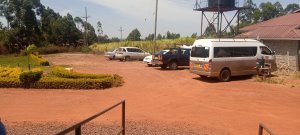 THE HOSPITAL IS GROWING.....
..... as seen by 4 cars in our carpark! THis may not seem many, but here in Kenya where nearly all walk or come on boda bodas (motorbikes) this is a large number!
Also shows that we are getting a clienttle from further away from the hospital.
The 5th vehicle, our van, in the foreground, is used on outreaches and also to bring students to the hospital.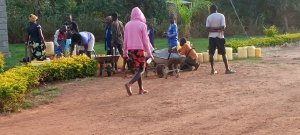 WATER, WATER< ONLY AT KINGDOM!
There is little rain over the summer period so the locals collect water free of charge from Kingdom. A service we are pleased to provide to the community.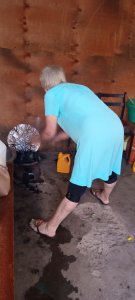 KATHY THE KENYAN!
Here she is starting the charcoal fire in the Jiko, by aerating it with a large pot lid!
Very impressed sweetheart!!!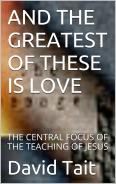 BOOK OF THE WEEK
AND THE GREATEST OF THESE IS LOVE

What is at the heart of the end time, kingdom church?
The answer is actually very simple in principle, if not so simple to activate!
For the answer is found in one word - LOVE….. 13 So now faith, hope, and love abide, these three; but the greatest of these is love. (1 Corinthians 13:13) But what is love?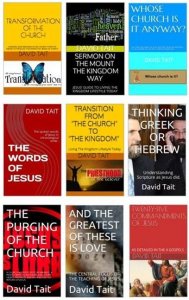 ***NOW***NINE BOOKS ARE AVAILABLE ON AMAZON!!!
9 BOOKS are now available on Amazon (Kindle)!

All are available worldwide for electronic download on Amazon (Kindle) for $US0.99c . Unfortunately there has to be a charge in order to list.

Your support would be appreciated and they could well change your life!

They are all found at this link.....
http://www.amazon.com/s/ref=nb_sb_noss?url=search-alias%3Daps&field-keywords=david+tait+books/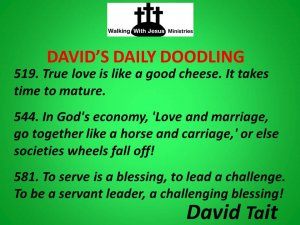 ***DAILY EZINE!*** 'DAVID'S DAILY DOODLINGS' Subscribe Today
Receive one or more of David's sayings in your mailbox each day to inspire, challenge or maybe, amuse. To register today, go down to the bottom of the page link below, click on the subscribe link dd-on@wwj.org.nz (or paste the address in an email yourself and send) Then it's done! If you have an Irish heritage, you will love the background coloring!
Subscription and back issue link is.....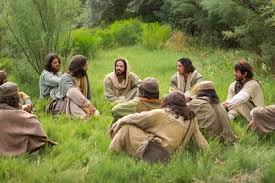 'THE WORDS OF JESUS' REMAIN AVAILABLE FOR PDF DOWNLOAD
Join the many who have downloaded the 'The Words of Jesus'. I am sure you will be blessed by it, as I have been.

One key element here is the setting out in chronological order (as far as it is possible to do so) our Lord's words drawn from all the Gospels, and the elimination of repetition between Gospels.

You may be surprised by the different perspective this presentation gives you both in understanding of His life and ministry, and in achieving a closer relationship with Him.

Download the free PDF here.....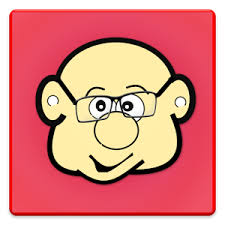 DAVID'S DOODLINGS
739. - 809. God has shown me that...
... while we currently live in the Age of Grace, one day it will come to an end.
... His grace can only be activated through our repentance.

... our part is to present the Truth. Other's responsibility is to accept or reject it.

... unity comes from the Spirit, not the soul.

... happiness and joyfulness are not the same.

... without Him, we will never fulfil our potential.

... the more I get into Him, the more He gets into me.

... the more time I spend with Him, the more time He has to make changes in me.

... His love never fails, but other's love may.

... the reward for loving others is found in Heaven, rather than on earth.

... life is to be our investment in eternity.
Please feel free to quote these quotes. Acknowledgment of David Tait as the author would be appreciated. There are now over 1300 David sayings for you to view at ...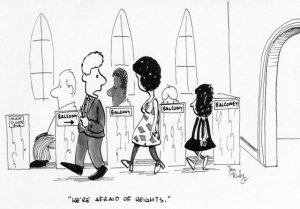 CARTOONS FROM TOON FEVER
Visit the Toon Fever website for more cartoon fun..... http://www.toonfever.com
Check it out at...

TUESDAY TEACHINGS
NEXT WEEK: A REVELATION OF…….THE BOOK OF RUTH
I have always been interested in the Book of Ruth and have had some understanding of it. However, on the day I started into full time ministry, the Lord sat me down and proceeded to reveal the meaning of this amazing story as an allegory of the relationship of Jews and Gentiles in the End Time Church. This is not so surprising, although it was to me at the time, when you consider that the ministry role He has given me, along with others, is to join with Jesus in 'building His end time church.'
If you are really busy, (aren't we all!) you may wish to split the study into sections, returning as time allows.

But please make sure you read all 4 parts to get the full understanding of today's application of this amazing story.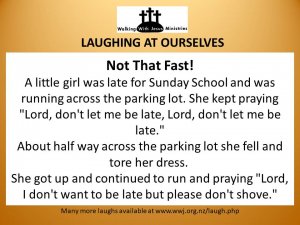 *** ANOTHER DAILY EZINE FROM WWJ!*** 'LAUGHING AT OURSELVES' Subscribe Today
As Christians, if we can't laugh at ourselves, others will! A fun way to start your day. To register today, go down to the bottom of the page link below, click on the subscribe link lao--on@wwj.org.nz (or paste the address in an email yourself and send) Then it's done!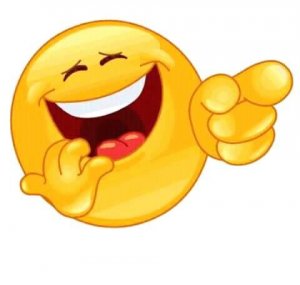 LAUGHING AT OURSELVES
***Blessed are those who can laugh at themselves for they shall never cease to be amused***
*** Those who can't laugh at themselves leave the job to others. ***
151. 10 Reason Not to Wash
In one church, the pastor, apparently fed up with all the excuses given over the years as to why people don't go to church, included "Ten Reasons Why I Never Wash" in the Sunday bulletin:
1. I was forced to as a child.
2. People who wash are hypocrites - they think they are cleaner than everybody else.
3. There are so many different kinds of soap, I can't decide which one is best.
4. I used to wash, but I got bored and stopped.
5. I wash only on special occasions, like Christmas and Easter.
6. None of my friends wash.
7. I'll start washing when I get older and dirtier.
8. I can't spare the time.
9. The bathroom is never warm enough in winter or cool enough in summer.
10. People who make soap are only after your money.
152. An Arm and a Leg!
Adam was walking around the Garden of Eden feeling very lonely, so God asked Adam, "What's wrong?" Adam said he didn't have anyone to talk to. So God said he was going to give him a companion and it would be a woman.
He said this person would cook for you and wash your clothes, she will always agree with every decision you make. She will bear you children and never ask you to get up in the middle of the night to take care of them. She will not nag you, and will always be the first to admit she was wrong when you've had a disagreement. She will never have a headache, and will freely give you love and compassion whenever needed.
Adam asked God, "What would a woman like this cost?"
God said, "An arm and a leg."
Adam said "What can I get for just a rib?"
The rest is history!
153. The Righteous Eat
My pastor-husband Scott has a sweet tooth, so I knew the chocolate chip cookies I'd just baked might disappear before I returned from running errands.
To discourage him, I taped a verse on the wrapped goodies: "Everything is permissible for me -- but not everything is beneficial." - 1 Cor. 6:12.
When I returned I found half the cookies gone and another verse attached: "The righteous eat to their heart's content, but the stomach of the wicked goes hungry" - Prov. 13:25.
QWIK QWIP: "Success is getting up one more time."
Download the book 'Laughing At Ourselves' in PDF format at LAUGHING AT OURSELVES One of the most comprehensive sources of Christian Humour on the Net with 800 sermon fillers for your entertainment and use at ..... https://www.wwj.org.nz/content/wwj18p47.pdf
Or read even more online at.....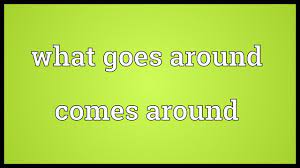 A DAVID MUSING
Life can be funny really!
Here we are in Kenya where there are so many health challenges, but Omicron is not really one of them. Over the period of a month or a bit more, it quickly came, stayed a short time and departed as quickly as it came. Kathy had it, as did many of our staff. But all were off work for a couple of days, then back at it.
New Zealand, on the other hand, where we come from, has been one of the most successful countries at keeping all Covid including Omicron out. But only temporarily, of course. It escaped into the community a few days ago, and is now starting to multiply. As so few people have had covid, little resistance has built up, so it is likely to be serious there.
But the funny part, to a person if my weird sense of humour, is that our Prime Minister, the chief advocate of lockdowns, has been forced to quarantine herself, as she was on a plane with a person who was Omicron positive!
I wish her well, but it is funny that she now has to experience the effects of the rules she has put in place.
As the saying goes, 'what goes around, comes around'!
Until next time.
His servant and yours
David Tait

Visit us here.....
CHANGING YOUR EMAIL ADDRESS? NEWSLETTER STOPS COMING?
Each week we can lose up to 2% of our readers when they change email addresses without letting us know. Or sometimes, by your server acting strangely and just cutting us off! If you are about to change your address, please advise us of both your old and new addresses here at
enquiries@wwj.org.nz
and we will happily change our records to ensure ongoing delivery. Thanks.
Please also keep our address in your address book, as sometimes servers will automatically delete your address if there is even a one off problem in delivery. If your newsletter doesn't arrive, please let us know and we will reinstate you.
REPRODUCTION OF NEWSLETTER CONTENT
Most weeks we get enquiries about reproducing, in electronic or print form, articles contained in 'PGIM!' We welcome and encourage you to utilize this material. Freely received, freely given. We would ask though, that the source be acknowledged as an encouragement to others to subscribe to this newsletter also.
LINKS
If you would like to link your web site to ours, and ours to yours, please advise us on
links@wwj.org.nz
ABOUT US
WALKING WITH JESUS MINISTRIES is a non-profit, non-denominational, Bible based ministry located in Hastings, New Zealand. A ministry dedicated to developing discipleship, fostering unity amongst God's people to achieve the Great Commission, and in doing so, preparing for Christ's return. It is securely based upon the foundational principles of the Apostles Creed while recognising the wide and rich diversity of beliefs amongst Christians in other areas. In accordance with the Lord's direction, materials produced by the ministry are available, free of charge, to genuine enquirers upon request. The ministry is solely funded by donations, as the Lord provides. A list of materials available (plus some fun!) is obtainable and freely downloadable from our website
wwj.org.nz or by contacting us as follows.

Walking With Jesus Ministries
P O Box 2
Webuye 50205
Kenya

Email: enquiries@wwj.org.nz
Web: wwj.org.nz

Our role is to bless and encourage those in ministry while promoting co-operation and unity of direction amongst the body of Christ, as emphasised 3 times by Jesus in His longest prayer, immediately prior to His arrest and crucifixion. "... so that they may be one as we are one." (John 17:12, 21, 23-4) Our website is currently being developed to encourage your participation one with another, to share resources, and to enable you to promote events and items of interest to the body as a whole - and have a smile while doing it!

For comments upon and contributions to this service, please contact
david@wwj.org.nz
SUBSCRIPTION MANAGEMENT
We would encourage you to share this free service with your friends in ministry. To subscribe yourself please email pgim-on@wwj.org.nz.
If your name has been referred to us by a friend or supporting Ministry or has been obtained from a public Christian Directory or Website, it isn't our wish to burden you with information in which you aren't interested. To remove yourself from this list, please email pgim-off@wwj.org.nz.