A Weekly World Wide Word of Encouragement to those in the Ministry
PRAISE GOD IT'S MONDAY!
A WEEKLY 'WWW (world-wide word) OF ENCOURAGEMENT'
TO THOSE IN MINISTRY
A FREE service, currently connecting with Christian leaders from 3,000 denominations and ministries, in 70 countries.

Issue No: 875 Published: 30 Jul 2018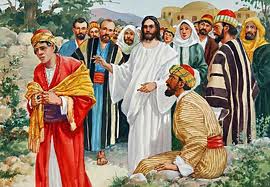 WHOSE CHURCH IS IT ANYWAY? Part 52
THE CHALLENGE OF..... LIVING THE KINGDOM LIFESTYLE
THE PARABLE OF THE GREAT BANQUET
15 When one of those at the table with him heard this, he said to Jesus, "Blessed is the man who will eat at the feast in the kingdom of God." 16 Jesus replied: "A certain man was preparing a great banquet and invited many guests. 17 At the time of the banquet he sent his servant to tell those who had been invited, 'Come, for everything is now ready.' 18 "But they all alike began to make excuses. The first said, 'I have just bought a field, and I must go and see it. Please excuse me.' 19 "Another said, 'I have just bought five yoke of oxen, and I'm on my way to try them out. Please excuse me.' 20 "Still another said, 'I just got married, so I can't come.' 21 "The servant came back and reported this to his master. Then the owner of the house became angry and ordered his servant, 'Go out quickly into the streets and alleys of the town and bring in the poor, the crippled, the blind and the lame.' 22 "'Sir,' the servant said, 'what you ordered has been done, but there is still room.' 23 "Then the master told his servant, 'Go out to the roads and country lanes and make them come in, so that my house will be full. 24 I tell you, not one of those men who were invited will get a taste of my banquet.'" (Luke 14:15-24)

We like eating! Jesus was partial to a good feed too, as we can see here. And He used 'dining' illustrations in a number of parables. For the whole point of a parable is to use a natural situation to illustrate a spiritual principle, and what better illustration can you get than food. Especially for me!

The parable itself can be viewed as a picture of the Jews, the invited guests, rejecting Jesus, while the gentiles from the roads and country lanes would eat at the feast in the kingdom of God. This interpretation, while containing a large element of truth, is not the whole story. There is an extra dimension here, one that relates to the difference in reaction to the kingdom between the rich and the poor. In a natural sense, a feast would logically be more attractive to those who did not have enough to eat rather than the well fed, who could afford to feast any time.

In the spiritual, Jesus was primarily referring to the Pharisees who were gorging themselves on the fatty, high calorie foods of Old Testament Law! They had it all! They had no need of the 'feast of salvation'. Others too, were so involved in worldly pursuits that they did not have the time or inclination to seek spiritual enlightenment. A danger that faces us all! The reality is, the more money we get, the more possessions we have, the more effort we need to put in to look after them, and the more precious they become to us. It is ironic that prosperity preaching ultimately turns people away from God. Either they don't get rich and so become disillusioned and fall away, or they get rich and then become worldly orientated, and again fall away. Simply false teaching! Listen instead to Jesus…..

25 "Therefore I tell you, do not worry about your life, what you will eat or drink; or about your body, what you will wear. Is not life more important than food, and the body more important than clothes? 26 Look at the birds of the air; they do not sow or reap or store away in barns, and yet your heavenly Father feeds them. Are you not much more valuable than they? (Matthew 6:25-6)

A similar theme is emphasised in the parable The Rich Ruler.
22 When Jesus heard this, he said to him, "You still lack one thing. Sell everything you have and give to the poor, and you will have treasure in heaven. Then come, follow me." 23 When he heard this, he became very sad, because he was a man of great wealth. 24 Jesus looked at him and said, "How hard it is for the rich to enter the kingdom of God! (Luke 18:22-4)
Jesus summed up the situation succinctly when He said…..
29 People will come from east and west and north and south, and will take their places at the feast in the kingdom of God. 30 Indeed there are those who are last who will be first, and first who will be last." (Luke 13:29-30)
Mary, when singing under the power of the Holy Spirit, understood this principle too.
53 He has filled the hungry with good things but has sent the rich away empty.. (Luke 1:53)
The reality is, the kingdom of God is of more appeal to the 'have not's than the 'haves'. These are the ones who attended the feast. Jesus was straightforward about it too…..

Treasures in Heaven

19 "Do not store up for yourselves treasures on earth, where moth and rust destroy, and where thieves break in and steal. 20 But store up for yourselves treasures in heaven, where moth and rust do not destroy, and where thieves do not break in and steal. 21 For where your treasure is, there your heart will be also. 22 "The eye is the lamp of the body. If your eyes are good, your whole body will be full of light. 23 But if your eyes are bad, your whole body will be full of darkness. If then the light within you is darkness, how great is that darkness! 24 "No one can serve two masters. Either he will hate the one and love the other, or he will be devoted to the one and despise the other. You cannot serve both God and Money. (Matthew 6:19-24)
What are your priorities in life?

(Continued next week)
Find out more about us here.....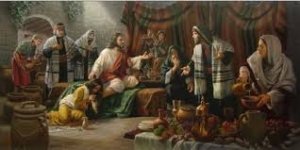 FROM THE WORD
THE WORDS OF JESUS
May we hear what the Lord is saying to us.....
Jesus Rebukes 3 Cities (Matthew 11:20-30)
Jesus denounced the people of the towns where most of His miracles were performed for not repenting.
"Shame on you, Korazin; shame on you, Bethsaida! If the miracles had been performed in Tyre and Sidon which happened among you, they would have repented in sackcloth and ashes long ago. But I tell you that on the Day of Judgment it will be better for Tyre and Sidon than it will for you! And what about you, Capernaum? Will you be exalted to heaven? No, you'll go down to Hades! If the miracles had been performed in Sodom which happened among you, Sodom would still be here today. But I tell you that on the Day of Judgment it will be better for Sodom than it will for you!"
Jesus Anointed at Simon's House (Luke 7:36-50)
Simon the Pharisee criticized Jesus for allowing a sinful woman to anoint Him with perfume.
"Simon, I have something to tell you."
"Once two people were in debt to a money-lender. One owed five hundred denarii, the other only fifty.
Neither of them could repay him, so he forgave the debts. Which one will love him the most?"
The one he forgave the most.
"You're absolutely right," "You see this woman? When I came into your house, you didn't give me water to wash my feet. But she has washed my feet with her tears, and wiped them with her hair. You didn't give me a kiss, but since I came in she hasn't stopped kissing my feet. You didn't anoint my head with oil, but she poured perfume over my feet. So I tell you, her many sins have been forgiven—that's why she loves so much. But whoever is forgiven little, only loves a little."
To the woman.
"Your sins have been forgiven."
"Your trust has saved you, go in peace."
Pharisees Rebuked(Matthew 12:24-37, Mark 3:22-30)
The Pharisees claimed Jesus' power to heal came from demons.
"Any kingdom divided against itself will be destroyed. No town or household divided against itself can stand. If Satan drives out Satan, he's divided against himself— so how could his kingdom stand? If I'm throwing out demons in the name of Beelzebub, in whose name are your people throwing out demons? Your own people prove you're wrong! But if I'm throwing out demons through the power of the Spirit of God, then the kingdom of God has come to you!
"Can you enter a strong man's house and take his belongings unless you tie him up first? If you do that then you can take everything in his house. Those who are not with me are against me, and those who do not gather together with me do the opposite: they are scattering. That's why I'm telling you that every sin and blasphemy you commit will be forgiven, except blasphemy against the Spirit which won't be forgiven. Those who say something against the Son of man will be forgiven, but those who say something against the Holy Spirit won't be forgiven, neither in this life nor the next. Either decide that the tree is good, and its fruit good, or decide that the tree is bad and its fruit is bad—for the tree is known by its fruit. You viper's brood, how can you who are evil say anything good? For your mouth simply says what your mind is busy thinking about. A good person brings out good from their store of good things, and an evil person brings out evil from their store of evil things. I tell you, people will have to account for every careless thing they say on the Day of Judgment. For what you say will either vindicate you or condemn you."
(Continued next week)
You can download the complete 'Words of Jesus' here.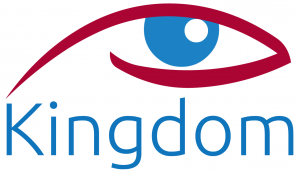 OUR AFRICAN EXPERIENCE
FOR MORE DETAILED AND REGULAR UPDATES, VISIT OUR FACEBOOK PAGE
AN EYE 4 Africa - https://www.facebook.com/aneye4africa/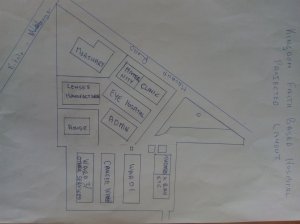 LOOKING AT THE FUTURE!
As we complete our first building we are asked often what our future plans are.
Well here they are!
An outline map showing the location of proposed buildings to be built on the property over the years ahead.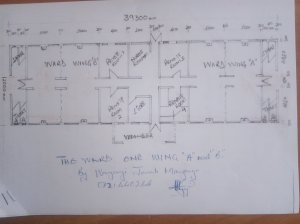 THE WARD BLOCK
Our Ward block is a high priority project at present.This will enable us to take inpatients and do operations. At 39m x 12m it is 25% bigger than our current building and will hold 68 patients.
Funding is required.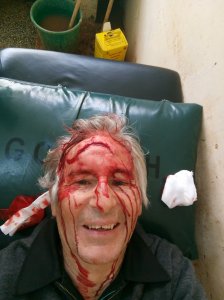 REMODELLING MY FACE AGAIN!
I obviously feel my face needs improvement! Had another, more serious argument with steps this time.

I must like the pirate, adventurer look!
LIKE NEW AGAIN!
All stitched up. Would never know anything had happened!Seen here with the nurses at Webuye Public Hospital who fixed me up, as it was too far to travel home to our hospital for treatment on a 'bodaboda' (Motorbike)

All part of life in Africa - for me anyway!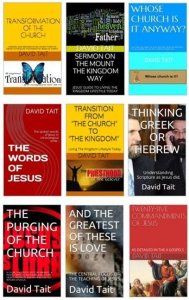 ***NOW***NINE BOOKS ARE AVAILABLE ON AMAZON!!!
9 BOOKS are now available on Amazon (Kindle)!

All are available worldwide for electronic download on Amazon (Kindle) for $US0.99c . Unfortunately there has to be a charge in order to list.

Your support would be appreciated and they could well change your life!

They are all found at this link.....
http://www.amazon.com/s/ref=nb_sb_noss?url=search-alias%3Daps&field-keywords=david+tait+books/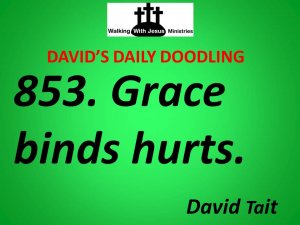 ***DAILY EZINE!*** 'DAVID'S DAILY DOODLINGS' Subscribe Today
Receive one of David's sayings in your mailbox each day to inspire, challenge or maybe, amuse. To register today, go down to the bottom of the page link below, click on the subscribe link dd-on@wwj.org.nz (or paste the address in an email yourself and send) Then it's done! If you have an Irish heritage, you will love the background coloring!
Subscription and back issue link is.....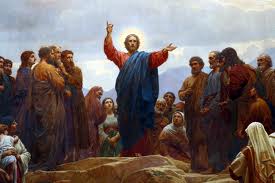 'THE WORDS OF JESUS' REMAIN AVAILABLE FOR PDF DOWNLOAD
Join the many who have downloaded the 'The Words of Jesus'. I am sure you will be blessed by it, as I have been.

One key element here is the setting out in chronological order (as far as it is possible to do so) our Lord's words drawn from all the Gospels, and the elimination of repetition between Gospels.

You may be surprised by the different perspective this presentation gives you both in understanding of His life and ministry, and in achieving a closer relationship with Him.

Download the free PDF here.....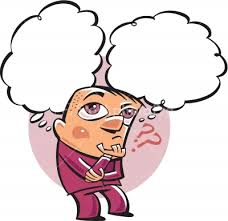 DAVID'S DOODLINGS
197. A life without pain is a life devoid of feeling.

195. Men generally think of a group in terms of averages, while women view it as a collection of individuals.

196. Men tend to focus upon the group, women upon individuals. So women find God more easily than men.

204. We must remember that without individuals, there would be no 'Law of Averages'.

198. Before complaining about pain, ask a leper if they would like pain in their life.

199. I would have a great body if I ate less, exercised more and became a year younger with every birthday! Therefore I am greatly relieved that God is interested in the state of my soul!

200. The best way to find happiness is to give it away to others.

201. Every time we forego excellence in favour of the average, we succeed in lowering the average.

202. A procrastinator would get a lot more done if they lived tomorrow, today.

203. To overcome procrastination, live tomorrow today.

214. A truly wise person is quick to listen but slow to answer.
Please feel free to quote these quotes. Acknowledgement of David Tait as the author would be appreciated. There are now over 1300 David sayings for you to view at ...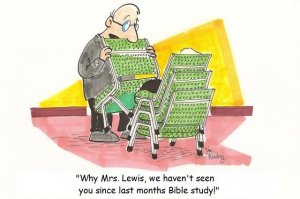 CARTOONS FROM TOON FEVER
Visit the Toon Fever website for more cartoon fun..... http://www.toonfever.com

Check it out at...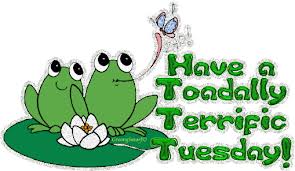 TUESDAY TEACHINGS
NEXT WEEK: A REVELATION OF.......THE TABERNACLE OF MOSES - Continued

Having made his sacrifice, our friend now talks to the priest to discover more about the Tent and what goes on inside.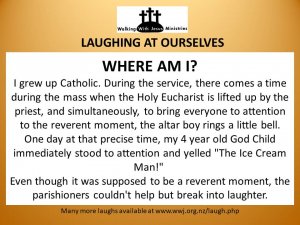 *** ANOTHER DAILY EZINE FROM WWJ!*** 'LAUGHING AT OURSELVES' Subscribe Today
As Christians, if we can't laugh at ourselves, others will! A fun way to start your day. To register today, go down to the bottom of the page link below, click on the subscribe link lao--on@wwj.org.nz (or paste the address in an email yourself and send) Then it's done!
LAUGHING AT OURSELVES
***Blessed are those who can laugh at themselves for they shall never cease to be amused***
*** Those who can't laugh at themselves leave the job to others. ***
QWIK QWIP: "We often fear the thing we want the most."
166. Speeder's Hymns
45 mph...........................God Will Take Care of You
55 mph...........................Guide Me, O Thou Great Jehovah
65 mph...........................Nearer My God To Thee
75 mph...........................Nearer, Still Nearer
85 mph...........................This World Is Not My Home
95 mph...........................Lord, I'm Coming Home
over 100mph..................Precious Memories
167. God's Provision
There's a little old Christian lady living next door to an atheist. Every morning the lady comes out onto her front porch and shouts, "Praise the Lord!" The atheist yells back, "There is no God". She does this every morning with the same result.
As time goes on the lady runs into financial difficulties and has trouble buying food. She goes out onto the porch and asks God for help with groceries, then says "Praise the Lord". The next morning she goes out onto the porch and there's the groceries she's asked for, and of course she says "Praise the Lord". The atheist jumps out from behind a bush and says, "Ha! I bought those groceries - there is no God".
The lady looks at him and smiles, remarking as she takes the bag inside, "Praise the Lord, not only did You provide for me Lord, You made satan pay for the groceries!"
168. Kids Today
Finding one of her students making faces at others in class, Mrs. Smith went over to gently reprove the child. Smiling sweetly, the Sunday School teacher said, "Bobby, when I was a child, I was told that if I made ugly faces, one day it would freeze and I would stay like that."
Bobby looked up into her face and replied, "Well, Mrs. Smith, you can't say you weren't warned!"
FREE DOWNLOAD: You can now download the book 'Laughing At Ourselves' in PDF format at LAUGHING AT OURSELVES One of the most comprehensive sources of Christian Humour on the Net with 800 sermon fillers for your entertainment and use at ..... https://www.wwj.org.nz/content/wwj18p47.pdf
Or read them all online at.....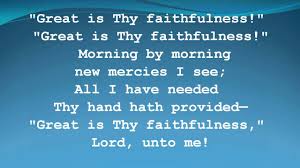 A DAVID MUSING
GREAT IS THY FAITHFULNESS O LORD,
GREAT IS THY FAITHFULNESS.
In difficult times, such as I faced this week, having a fall that cut a deep 10cm long gash in my forehead, we need to remember that our God is faithful, through good times, and particularly, in bad times.
It is interesting that hymns were originally created to teach people who could not read or write, the basic principles of the Christian faith.
Generally, they have fallen out of favour in many circles now, in favour of praise and worship songs, for most people now have access to and understanding of the Scriptures behind the hymns.
But when it comes to the crunch, the words of hymns, young and old, have a dqepth of meaning to carry us through the sufferings we may have.
The Lord uses many different ways to teach and comfort us.
Until next week.......

MAY GOD BLESS YOU AND YOU BLESS GOD.


His servant and yours
David Tait

Visit us here.....
REPRODUCTION OF NEWSLETTER CONTENT
Most weeks we get enquiries about reproducing, in electronic or print form, articles contained in 'PGIM!' We welcome and encourage you to utilize this material. Freely received, freely given. We would ask though, that the source be acknowledged as an encouragement to others to subscribe to this newsletter also.
CHANGING YOUR EMAIL ADDRESS? NEWSLETTER STOPS COMING?
Each week we can lose up to 2% of our readers when they change email addresses without letting us know. Or sometimes, by your server acting strangely and just cutting us off! If you are about to change your address, please advise us of both your old and new addresses here at
enquiries@wwj.org.nz
and we will happily change our records to ensure ongoing delivery. Thanks.
Please also keep our address in your address book, as sometimes servers will automatically delete your address if there is even a one off problem in delivery. If your newsletter doesn't arrive, please let us know and we will reinstate you.
LINKS
If you would like to link your web site to ours, and ours to yours, please advise us on
links@wwj.org.nz
ABOUT US
WALKING WITH JESUS MINISTRIES is a non-profit, non-denominational, Bible based ministry located in Hastings, New Zealand. A ministry dedicated to developing discipleship, fostering unity amongst God's people to achieve the Great Commission, and in doing so, preparing for Christ's return. It is securely based upon the foundational principles of the Apostles Creed while recognising the wide and rich diversity of beliefs amongst Christians in other areas. In accordance with the Lord's direction, materials produced by the ministry are available, free of charge, to genuine enquirers upon request. The ministry is solely funded by donations, as the Lord provides. A list of materials available (plus some fun!) is obtainable and freely downloadable from our website
wwj.org.nz
or by contacting us as follows.
Walking With Jesus Ministries
7 Bull Street
Ahuriri
Napier
New Zealand
Phone: (06) 835 0567 International (+64) 6 835 0567
Email:
enquiries@wwj.org.nz
Web:
wwj.org.nz
Our role is to bless and encourage those in ministry while promoting co-operation and unity of direction amongst the body of Christ, as emphasised 3 times by Jesus in His longest prayer, immediately prior to His arrest and crucifixion. "... so that they may be one as we are one." (John 17:12, 21, 23-4) Our website is currently being developed to encourage your participation one with another, to share resources, and to enable you to promote events and items of interest to the body as a whole - and have a smile while doing it!
For comments upon and contributions to this service, please contact
david@wwj.org.nz
SUBSCRIPTION MANAGEMENT
We would encourage you to share this free service with your friends in ministry. To subscribe yourself please email pgim-on@wwj.org.nz.
If your name has been referred to us by a friend or supporting Ministry or has been obtained from a public Christian Directory or Website, it isn't our wish to burden you with information in which you aren't interested. To remove yourself from this list, please email pgim-off@wwj.org.nz.