A Weekly World Wide Word of Encouragement to those in the Ministry
PRAISE GOD IT'S MONDAY!
A WEEKLY 'WWW (world-wide word) OF ENCOURAGEMENT'
TO THOSE IN MINISTRY
A FREE service, currently connecting with Christian leaders from 3,000 denominations and ministries, in 70 countries.

Issue No: 1144 Published: 18 Sep 2023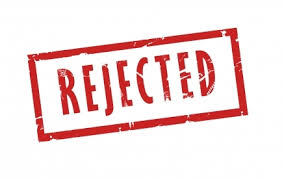 A REVELATION OF..... THE TABERNACLE OF DAVID
REJECTED - AS JESUS WAS!
(Part 3 of 3)
Rejection is a powerful force. We like belonging to 'the group'. Being rejected by those in the world is hurtful enough, but understandable. But being rejected by our brothers and sisters in the church is a 100 times more painful! For they are our family in Christ - and we are going to have to spend eternity with them! How's that for a scary thought! But God is gracious!
Once again there is another verse we use in a Christian/non-Christian context, but it has an even greater application within the church.
22 Blessed are you when men hate you, when they exclude you and insult you and reject your name as evil, because of the Son of Man. (Luke 6:22)
For there is a group of people the Lord is calling out to Him today who are to be capable of overcoming satan. Not just those who believe in Jesus, (the blood of the Lamb), nor those who have also experienced the release of Holy Spirit power in their lives, (the word of their testimony). But those who are prepared to sacrifice all aims, ambitions and desires to the will of the Father, even being prepared to die for Him physically as well as spiritually, be that required of them.
10 Then I heard a loud voice in heaven say: "Now have come the salvation and the power and the kingdom of our God, and the authority of his Christ. For the accuser of our brothers, who accuses them before our God day and night, has been hurled down. 11 They overcame him by the blood of the Lamb and by the word of their testimony; they did not love their lives so much as to shrink from death. (Revelation 12:10-11)
Yes, those who do not understand will reject us, but like King David when sarcastically abused by his wife Michal, we will place the Lord first.
David said to Michal, "It was before the LORD, who chose me rather than your father or anyone from his house when he appointed me ruler over the LORD's people Israel—I will celebrate before the LORD. 22 I will become even more undignified than this, and I will be humiliated in my own eyes. (1 Samuel 6:21-22a)
No, the rich and the religious people will not understand, but those who are poor in the eyes of the world but rich in their dedication to the Lord will, as David explained.
But by these slave girls you spoke of, I will be held in honor."
(1 Samuel 6:22b)
A church of the poor, the misfits, those who cannot possibly succeed in their own strength, but need to rely fully upon their Lord.
As Jesus said to the 'organizer', Martha, (a picture of today's religious church), about Mary, the one who loved the Lord with all she had;
41 "Martha, Martha," the Lord answered, "you are worried and upset about many things, 42 but only one thing is needed. Mary has chosen what is better, and it will not be taken away from her." (Luke 10:41-2)
A people who simply desire to follow Jesus, to do what He did.
5 Therefore, when Christ came into the world, he said: "Sacrifice and offering you did not desire, but a body you prepared for me; 6 with burnt offerings and sin offerings you were not pleased. 7 Then I said, 'Here I am—it is written about me in the scroll— I have come to do your will, O God.'" 8 First he said, "Sacrifices and offerings, burnt offerings and sin offerings you did not desire, nor were you pleased with them" (although the law required them to be made). 9 Then he said, "Here I am, I have come to do your will." He sets aside the first to establish the second. 10 And by that will, we have been made holy through the sacrifice of the body of Jesus Christ once for all. 11 Day after day every priest stands and performs his religious duties; again and again he offers the same sacrifices, which can never take away sins. 12 But when this priest had offered for all time one sacrifice for sins, he sat down at the right hand of God. 13 Since that time he waits for his enemies to be made his footstool, 14 because by one sacrifice he has made perfect forever those who are being made holy. (Hebrews 10:5-14)
Amen.
END TIME CHURCH TRAIT 12: A people prepared to be rejected by the 'religious church' in order to fully serve their God.
(Continued next week)
Find more about us here.....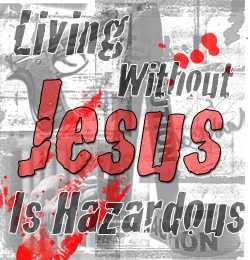 FROM THE WORD
THE WORDS OF JESUS
Jesus teaches the Disciples How to Pray (Luke 11:1-13)
Lord's Prayer and explanation.
"When you pray, say, 'Father, let your name be honored as holy. May your kingdom come. Give us every day the food we need. Forgive us our sins, just as we forgive everyone who sins against us. Keep us from temptation.'"
"Say you have a friend and you go to him in the middle of the night and ask, 'My friend, lend me three loaves of bread 6because a friend of mine has come to visit me, and I don't have any food to give him.' Your friend in the house might reply, 'Don't bother me—I've already locked the door, and I and my children have gone to bed. I can't get up to give you anything now.' I tell you, even though he refuses to get up and give you anything, despite you being his friend, if you are persistent, your friend will get up and give you everything you need.
"I tell you: ask, and you shall receive; seek, and you shall find; knock, and the door shall be opened to you.
For everyone who asks, receives; and everyone who seeks, finds; and to everyone who knocks the door will be opened. Which of you fathers, if your son asks for a fish, won't give him a fish but a snake instead? Or if he asks for an egg, will you give him a scorpion? So if you, even though you are evil, still know to give good gifts to your children, how much more will the heavenly Father give the Holy Spirit to those who ask him?"
Teaching on Beelzebub and Demons (Luke 11:14-26)
Jesus states.
"Any kingdom divided against itself will be destroyed. A family divided against itself will fall. If Satan is divided against himself, how can his kingdom stand? You say that I cast out demons using the power of Beelzebub. But if I drive out demons by the power of Beelzebub, by whose power do your own people drive them out? They themselves will condemn you as wrong!
"However, if I am driving out demons by the power of God, then this proves God's kingdom has arrived.
It's right here among you! When a strong man who is fully armed guards his house, all he owns is safe. But if a stronger man comes and defeats him, taking from him all his weapons that he depended on, then he can carry off all his possessions. "Anyone who is not with me is against me, and anyone who doesn't build together with me is breaking it all apart.
When an evil spirit leaves someone, it goes through the desert looking for a place to stay. When it doesn't find anywhere, it says, 'I'll return to the house I left.' When it returns, it finds its old home is swept and tidy.
So it goes and finds seven other spirits more evil than itself, and they go in and live there. In the end that man is worse off than before."
A Woman Blesses Mary (Luke 11:27-8)
Jesus corrects her.
"Even more blessed are those who hear God's word, and follow what it says."
(Continued next week)
Find out more about us at.....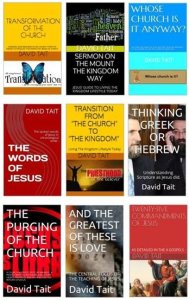 ***NOW***NINE BOOKS ARE AVAILABLE ON AMAZON!!!
9 BOOKS are now available on Amazon (Kindle)!

All are available worldwide for electronic download on Amazon (Kindle) for $US0.99c . Unfortunately there has to be a charge in order to list.

Your support would be appreciated and they could well change your life!
These and many more are availble for free online at https://www.wwj.org.nz/more-free-downloads

They Amazon books are all found at this link.....
http://www.amazon.com/s/ref=nb_sb_noss?url=search-alias%3Daps&field-keywords=david+tait+books/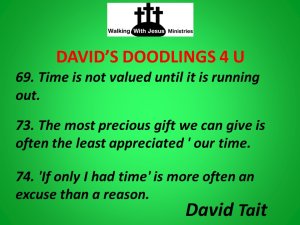 *DAVID"S DOODLINGS
Enjoy some of David's sayings here, plus 1300 more on the website at.....

'THE WORDS OF JESUS' REMAIN AVAILABLE FOR PDF DOWNLOAD
Join the many who have downloaded the 'The Words of Jesus'. I am sure you will be blessed by it, as I have been.
One key element here is the setting out in chronological order (as far as it is possible to do so) our Lord's words drawn from all the Gospels, and the elimination of repetition between Gospels.
You may be surprised by the different perspective this presentation gives you both in understanding of His life and ministry, and in achieving a closer relationship with Him.

Download the free PDF here.....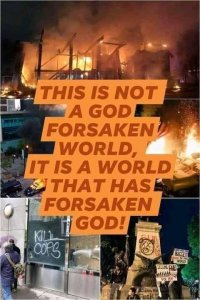 DAVID'S DOODLINGS
TRUTH AND KNOWLEDGE
454. God created mankind to live in His truth. Satan's temptation is to live in earthly knowledge. Which will we choose?
455. Satan was the first to substitute knowledge for truth. His plan hasn't changed.

456. Knowledge is subject to rust and decay, but truth is golden.

457. Seek knowledge to wander, but truth to wonder at God's great glory.

458. Worldly knowledge fills our brain, but godly understanding fulfils our life.

459. All the knowledge in the world will be of no worth on the Day of Judgement.

460. Knowledge puffs up, truth humbles.

461. I desire knowledge, but desire God's truth even more.

462. Knowledge so easily kills the Spirit in us. But Spirit inspired knowledge changes the world.

463. Satan uses knowledge to kill the Spirit within. Now God is using Spirit inspired knowledge to return the favour.
Many more at.....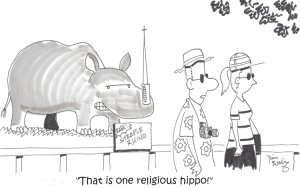 CARTOONS FROM TOON FEVER
Visit the Toon Fever website for more cartoon fun..... http://www.toonfever.com
Check it out at...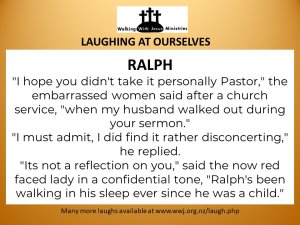 'LAUGHING AT OURSELVES
Another laugh or three for you today
Many more on our website below. Also many, may, many more under these categories on our website, wwj,org,nz Look under the heading MAINLY LAUGHS. Choose from.....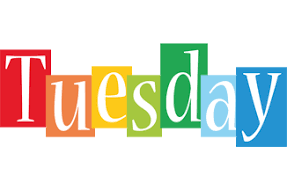 THIS WEEKS TUESDAY TEACHING.....
A REVELATION OF....... 3 KINGDOM AGES: THE KINGDOM FULFILLED
Now is the time to look at the final fulfillment of the kingdom that all fully committed believers are looking forward to.

Let's seek it out!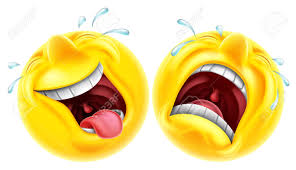 LAUGHING AT OURSELVES
***Blessed are those who can laugh at themselves for they shall never cease to be amused***
399. Mistaken E-mail
It is wise to remember how easily this wonderful e-mail technology can be misused, sometimes unintentionally, with serious consequences. Consider the case of the Illinois man who left the snow-filled streets of Chicago for a vacation in Florida. His wife was on a business trip and was planning to meet him there the next day. When he reached his hotel, he decided to send his wife a quick e-mail. Unable to find the scrap of paper on which he had written her e-mail address, he did his best to type it in from memory.
Unfortunately, he missed one letter, and his note was directed instead to an elderly preacher's wife, whose husband had passed away only the day before. When the grieving widow checked her e-mail, she took one look at the monitor, let out a piercing scream, and fell to the floor in a dead faint. At the sound, her family rushed into the room and saw this note on the screen:
Dearest Wife,
Just got checked in. Everything prepared for your arrival tomorrow.
P.S. Sure is hot down here!
QWIK QWIP: "Don't take tomorrow to bed with you today."
400. Room in Heaven
One day a doctor, a farmer and the president of an HMO arrive at the Pearly Gates. St. Peter hesitates, because heaven is getting kind of full. Finally he tells the doctor, "You may come in, for you have taken care of the sick in their time of need." Then he turns to the farmer and says, "And you , too, may enter, for you have grown food to nourish your fellow man."
Then St. Peter turns to the HMO executive. "Well, I guess you can come in too - but only for three days."
401. Biblical Bumper Stickers:
Adam: "You are what you eat."
Eve: "At least he doesn't compare me to his mother."
Abraham: "I'm goin' not knowin'."
Noah: "Honk if you believe in treading water."
Moses: "From a basket case to the promise land."
Elizah: "When Jezebel ain't happy, ain't nobody happy."
Balaam: "My second donkey talks!"
Prodigal Son: "All roads lead to home."
At the Sinai desert: "Winding road next 40 years"
At the Red Sea: "Caution! Subject to sudden flooding"
QWIK QWIP: "God's command to live holy has not been tried and found wanting. It has been found difficult, and left untried."
402. Three Camels
Download the book 'Laughing At Ourselves' in PDF format at LAUGHING AT OURSELVES One of the most comprehensive sources of Christian Humour on the Net with 800 sermon fillers for your entertainment and use at ..... https://www.wwj.org.nz/content/wwj18p47.pdf
Or read even more online at.....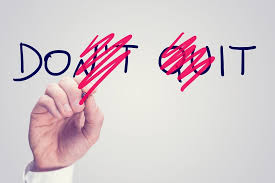 A DAVID MUSING
Yesterday, I started working on a new computer I had bought recently.
My friend David, spent several days transferring the myriads of information from my old one to the new. Thanks so much David, for all your help. You are a good friend.
Then I started working on the new one to write this PGIM!
Of course, the programmes were updated, so no longer was the computer new, but the programmes worked in a different way too. Oh dear! A slow production! LOL!
This is the same when moving on in God. It can be scary! it can take time and cause many issues as we get used to the new level God has called us too.
Too often we either refuse to start, or give up half-way through.
Just remember Jesus is with us through our challenges. Particularly when we are following His request of us
Until next time
His servant and yours
David Tait

Visit us here.....
CHANGING YOUR EMAIL ADDRESS? NEWSLETTER STOPS COMING?
Each week we can lose up to 2% of our readers when they change email addresses without letting us know. Or sometimes, by your server acting strangely and just cutting us off! If you are about to change your address, please advise us of both your old and new addresses here at
enquiries@wwj.org.nz and we will happily change our records to ensure ongoing delivery. Thanks.

Please also keep our address in your address book, as sometimes servers will automatically delete your address if there is even a one off problem in delivery. If your newsletter doesn't arrive, please let us know and we will reinstate you.
REPRODUCTION OF NEWSLETTER CONTENT
Most weeks we get enquiries about reproducing, in electronic or print form, articles contained in 'PGIM!' We welcome and encourage you to utilize this material. Freely received, freely given. We would ask though, that the source be acknowledged as an encouragement to others to subscribe to this newsletter also.
LINKS
If you would like to link your web site to ours, and ours to yours, please advise us on
links@wwj.org.nz
ABOUT US
WALKING WITH JESUS MINISTRIES is a non-profit, non-denominational, Bible based ministry located in Hastings, New Zealand. A ministry dedicated to developing discipleship, fostering unity amongst God's people to achieve the Great Commission, and in doing so, preparing for Christ's return. It is securely based upon the foundational principles of the Apostles Creed while recognising the wide and rich diversity of beliefs amongst Christians in other areas. In accordance with the Lord's direction, materials produced by the ministry are available, free of charge, to genuine enquirers upon request. The ministry is solely funded by donations, as the Lord provides. A list of materials available (plus some fun!) is obtainable and freely downloadable from our website
wwj.org.nz or by contacting us as follows.

Walking With Jesus Ministries
P O Box 2
Webuye 50205
Kenya

Email: enquiries@wwj.org.nz
Web: wwj.org.nz

Our role is to bless and encourage those in ministry while promoting co-operation and unity of direction amongst the body of Christ, as emphasised 3 times by Jesus in His longest prayer, immediately prior to His arrest and crucifixion. "... so that they may be one as we are one." (John 17:12, 21, 23-4) Our website is currently being developed to encourage your participation one with another, to share resources, and to enable you to promote events and items of interest to the body as a whole - and have a smile while doing it!

For comments upon and contributions to this service, please contact
david@wwj.org.nz
SUBSCRIPTION MANAGEMENT
We would encourage you to share this free service with your friends in ministry. To subscribe yourself please email pgim-on@wwj.org.nz.
If your name has been referred to us by a friend or supporting Ministry or has been obtained from a public Christian Directory or Website, it isn't our wish to burden you with information in which you aren't interested. To remove yourself from this list, please email pgim-off@wwj.org.nz.