A Weekly World Wide Word of Encouragement to those in the Ministry
PRAISE GOD IT'S MONDAY!
A WEEKLY 'WWW (world-wide word) OF ENCOURAGEMENT'
TO THOSE IN MINISTRY
A FREE service, currently connecting with Christian leaders from 3,000 denominations and ministries, in 70 countries.

Issue No: 1043 Published: 11 Oct 2021
A WALK THROUGH THE TABERNACLE OF MOSES
ENTERING THE HOLY PLACE - THE REALM OF THE HOLY SPIRIT
THE STORY SO FAR
A farmer who has sinned has come to the Tabernacle of Moses, to seek forgiveness of his sin by bringing the best lamb of his flock. He has entered the gate (of SALVATION THROUGH JESUS) of the Tabernacle. He has made his SIN SACRIFICE upon the Brazan Altar and is now ready to learn about the front part of the TENT OF THE PRESENCE OF THE HOLY SPIRIT. Now the High Priest describes the Holy of Holies where the PRESENCE OF GOD THE FATHER DWELLS. Finally the High Priest describes his procedure on the DAY OF ATONEMENT, when both his and the Israelites unintentional sins are forgiven.
A DAY IN THE LIFE OF…… Continued
But now, on with the action. Now where did I get too? Yes. The heavenly cloud formed by the burning incense. Immersed in the cloud, literally and spiritually, I dip my finger in the bull's blood I have brought in from my sacrifice, and sprinkle it on the Atonement Cover. Seven times more I sprinkle it on the floor in front of the Cover. "Oh Lord, how unworthy I am to come into your presence. Through this blood, I thank you that I am forgiven and can be one with you again. Thank you Father. How humble I feel, that you, Almighty God will forgive me and still accept me, even after the life I have lived." His strength and grace overcome me, and I break down and cry out in His awesome presence. "My God! My God! My God!……." I take my leave and walk back out to the Courtyard, a new man, cleansed by the grace of God, ready now to do the same thing for His, for my, people.
You know the rest, for you have been at the ceremony, my friend. How the sacrificial goat and scapegoat are chosen by lot. The sacrifice of the one, the sprinkling of the blood, once again, on and in front of the Atonement Cover. This time though, on behalf of all of us Jews. What an honour this is for me. Then followed by the release of the scapegoat into the wilderness to die rejected, carrying away all our sins.
Of course I have to again change my clothes, following the same procedure as earlier, but in reverse. For I have discovered that God is a God of order, not of chaos, and He requires His patterns to be fulfilled exactly as He sets them down.
Well, I had better get going now, for there is a quite a queue building up, waiting for me to attend to their sacrifices too. See you next time. The Lord bless you."
The sun's now high in the sky. Not looking forward to the 5,000 pace journey home just yet, you see down the road a shaded, inviting olive grove. A great place to sit down and ponder all that has been experienced and learned. The Spirit of God settles upon you, opening up new realms of understanding of your God and His glory. At peace with yourself. At peace with God. The sun rises to its peak as you drift off into a restful, contented sleep. After all, it is siesta time!
(To be continued)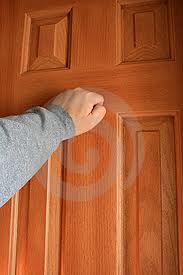 FROM THE WORD
THE WORDS OF JESUS
May we hear what the Lord is saying to us.....
SERMON ON THE MOUNT CONTINUES
Not to Worry (Matthew 6:25-34)
"That's why I'm telling you not to worry about your life. Don't worry about what to eat, or what to drink,
or what clothes to put on. Isn't life more than food, and the body more than clothes? Look at the birdsg—they don't sow or reap or store food in barns, for your heavenly Father feeds them. Aren't you worth more than they are? Who of you by worrying can add a minute to your life? And why are you worried about clothes? Look at the beautiful flowers in the field. See how they grow: they don't work hard, they don't spin thread. But I tell you, not even Solomon in all his glory was dressed like one of these flowers. So if God decorates the fields like this, grass which is here today and tomorrow is thrown into the fire, won't he do much more for you, you people who trust so little? So don't worry, saying, 'What shall we eat?' or 'What shall we drink?' or 'What shall we wear?' These are all the things that the heathen chase after, but your heavenly Father knows everything you need. Seek his kingdom first, and his way of doing right, and everything will be given to you. So don't worry about tomorrow, because tomorrow can worry about itself. There's already enough evil in every day.
Do Not Judge Others(Matthew 7:1-6, Luke 6:37-42)
"Don't judge others, so that you won't be judged. For whatever standard you use to judge others will be used to judge you, and whatever measurement you use to measure others will be used to measure you. Why do you see the speck that's in your brother's eye? Don't you notice the plank that's in your own eye? How can you say to your brother, 'Let me take out that speck from your eye' when you have a plank in your own eye? You're being hypocritical! First get rid of the plank that's in your own eye. Then you'll be able to see clearly to take out the speck from your brother's eye.
"Don't give dogs what's holy. Don't throw your pearls to pigs. That way the pigs won't trample them underfoot, and the dogs won't turn and attack you.
Ask, Seek, Knock (Matthew 7:7-12)
"Ask, and it will be given to you; seek, and you will find; knock, and the door will be opened for you. Everyone who asks, receives; everyone who seeks, finds; and everyone who knocks has the door opened for them. Would any of you give your son a stone if he asked for bread? Or if he asked for fish, would you give him a snake? So if even you who are evil know to give good things to your children, how much more will your heavenly Father give good things to those who ask him. "Treat others the way you want them to treat you. This sums up the law and the prophets.
(Continues next week)
Download the complete 'Words of Jesus' here.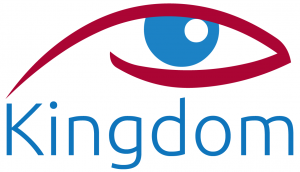 OUR AFRICAN EXPERIENCE
FOR MORE DETAILED AND REGULAR UPDATES, VISIT OUR FACEBOOK PAGE
AN EYE 4 Africa - https://www.facebook.com/aneye4africa/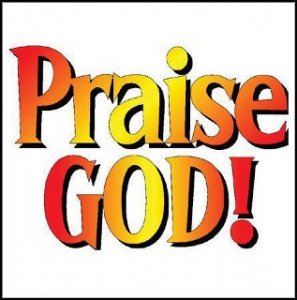 AREQUEST FOR PRAYER
Our financial state is dire. Please pray that.....
1. NHIF will pay the big money they owe us quickly.
2' The bank will look on our loan application with favour.
Thank you
David and Kathy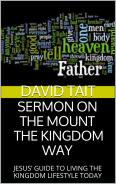 BOOK OF THE WEEK
SERMON ON THE MOUNT - THE KINGDOM WAY
The primary kinhdom teachinge of Jesus are tsught in the sermon on the Mount. A vital read for all.
Download here.....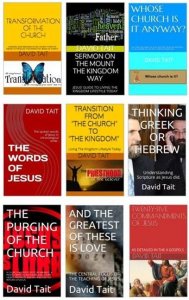 ***NOW***NINE BOOKS ARE AVAILABLE ON AMAZON!!!
9 BOOKS are now available on Amazon (Kindle)!

All are available worldwide for electronic download on Amazon (Kindle) for $US0.99c . Unfortunately there has to be a charge in order to list.

Your support would be appreciated and they could well change your life!

They are all found at this link.....
http://www.amazon.com/s/ref=nb_sb_noss?url=search-alias%3Daps&field-keywords=david+tait+books/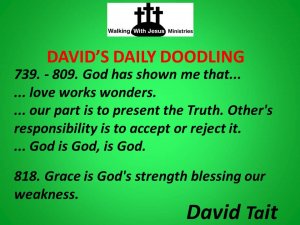 ***DAILY EZINE!*** 'DAVID'S DAILY DOODLINGS' Subscribe Today
Receive one of David's sayings in your mailbox each day to inspire, challenge or maybe, amuse. To register today, go down to the bottom of the page link below, click on the subscribe link dd-on@wwj.org.nz (or paste the address in an email yourself and send) Then it's done! If you have an Irish heritage, you will love the background coloring!
Subscription and back issue link is.....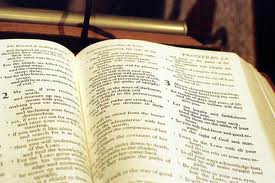 'THE WORDS OF JESUS' REMAIN AVAILABLE FOR PDF DOWNLOAD
Join the many who have downloaded the 'The Words of Jesus'. I am sure you will be blessed by it, as I have been.

One key element here is the setting out in chronological order (as far as it is possible to do so) our Lord's words drawn from all the Gospels, and the elimination of repetition between Gospels.

You may be surprised by the different perspective this presentation gives you both in understanding of His life and ministry, and in achieving a closer relationship with Him.

Download the free PDF here.....

DAVID'S DOODLINGS
JOY
615. Joy is much like eating prunes. You may not like them but you are joyful because of the good effect they have at the other end.

616. True joy is a positive peace about your eternal destiny.

617. Joy is the ballast that stabilizes your ship on its voyage through the sea of life.

618. Laughter lasts but a moment, but joy is eternal.

619. Joy is a bottomless well that bubbles up from within the soul.

620. To laugh is great, but to be joyful, everlasting.

621. One of life's greatest assets is the ability to turn tears of sadness into pools of joy.

622. Tears of joy soothe the soul.

623. Joy is the outward expression of the certain hope of your eternal destiny.
Please feel free to quote these quotes. Acknowledgment of David Tait as the author would be appreciated. There are now over 1300 David sayings for you to view at ...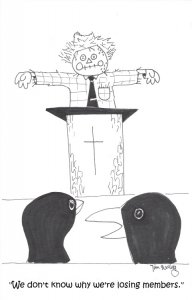 CARTOONS FROM TOON FEVER
Visit the Toon Fever website for more cartoon fun..... http://www.toonfever.com
Check it out at...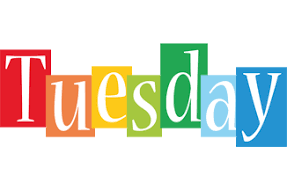 TUESDAY TEACHINGS
NEXT WEEK: LIVING THE KINGDOM LIFESTYLE continues
.....as we look at further kingdom parables of Jesus.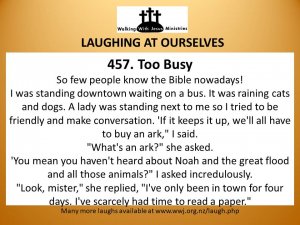 *** ANOTHER DAILY EZINE FROM WWJ!*** 'LAUGHING AT OURSELVES' Subscribe Today
As Christians, if we can't laugh at ourselves, others will! A fun way to start your day. To register today, go down to the bottom of the page link below, click on the subscribe link lao--on@wwj.org.nz (or paste the address in an email yourself and send) Then it's done!
https://www.wwj.org.nz/laughing-at-ourselves-ezine

LAUGHING AT OURSELVES
***Blessed are those who can laugh at themselves for they shall never cease to be amused***
*** Those who can't laugh at themselves leave the job to others. ***
QWIK QWIP: "When you get to your wit's end, you'll find God lives there."
110. The Power of Prayer
The minister's little six-year-old girl had been so naughty during the week, that her mother decided to give her the worst kind of punishment. She told her she couldn't go to the Sunday School Picnic on Saturday.
Then, when the day came, her mother felt she had been too harsh and changed her mind. When she told the little girl she could go to the picnic, the child's reaction was one of gloom and unhappiness.
"What's the matter? I thought you'd be glad to go to the picnic." her mother said.
"It's too late!" the little girl said. "I've already prayed for rain!"
111. An Encouragement
Don't give up. Moses was once a basket case!
112. Some Things Never Change?
Thanksgiving Day was approaching and the family had received a Thanksgiving card with a painting of a pilgrim family on their way to church.
Grandma showed the card to her small grandchildren, observing, "The Pilgrim children liked to go to church with their mothers and fathers."
"Oh yeah?" her young grandson replied, "so why is their dad carrying that rifle?"
113. Deja Vu!
The minister selected a 50-cent item at a convenience store, but then discovered he didn't have any money with him.
"I could invite you to hear me preach in return," he said jokingly to the clerk, "but I'm afraid I don't have any fifty-cent sermons."
"Perhaps," suggested the clerk, "I could come twice."
Download the book 'Laughing At Ourselves' in PDF format at LAUGHING AT OURSELVES One of the most comprehensive sources of Christian Humour on the Net with 800 sermon fillers for your entertainment and use at ..... https://www.wwj.org.nz/content/wwj18p47.pdf
Or read even more online at.....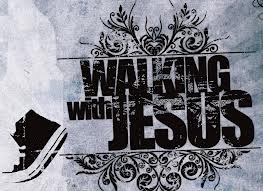 A DAVID MUSING
When times are tough the tough get going.
A worldly statement, but one that applies in our life with Jesus.
Jesus didn't die to wipe out all life's troubles but to save us from our sins.
But when times get tough, we have Jesus to hold our hand and comfort us as we walk through our difficulties.
He said that we would never have more than we can handle.
Lord walk with me.
His servant and yours
David Tait

Visit us here.....
CHANGING YOUR EMAIL ADDRESS? NEWSLETTER STOPS COMING?
Each week we can lose up to 2% of our readers when they change email addresses without letting us know. Or sometimes, by your server acting strangely and just cutting us off! If you are about to change your address, please advise us of both your old and new addresses here at
enquiries@wwj.org.nz
and we will happily change our records to ensure ongoing delivery. Thanks.
Please also keep our address in your address book, as sometimes servers will automatically delete your address if there is even a one off problem in delivery. If your newsletter doesn't arrive, please let us know and we will reinstate you.
REPRODUCTION OF NEWSLETTER CONTENT
Most weeks we get enquiries about reproducing, in electronic or print form, articles contained in 'PGIM!' We welcome and encourage you to utilize this material. Freely received, freely given. We would ask though, that the source be acknowledged as an encouragement to others to subscribe to this newsletter also.
LINKS
If you would like to link your web site to ours, and ours to yours, please advise us on
links@wwj.org.nz
ABOUT US
WALKING WITH JESUS MINISTRIES is a non-profit, non-denominational, Bible based ministry located in Hastings, New Zealand. A ministry dedicated to developing discipleship, fostering unity amongst God's people to achieve the Great Commission, and in doing so, preparing for Christ's return. It is securely based upon the foundational principles of the Apostles Creed while recognising the wide and rich diversity of beliefs amongst Christians in other areas. In accordance with the Lord's direction, materials produced by the ministry are available, free of charge, to genuine enquirers upon request. The ministry is solely funded by donations, as the Lord provides. A list of materials available (plus some fun!) is obtainable and freely downloadable from our website
wwj.org.nz or by contacting us as follows.

Walking With Jesus Ministries
P O Box 2
Webuye 50205
Kenya

Email: enquiries@wwj.org.nz
Web: wwj.org.nz

Our role is to bless and encourage those in ministry while promoting co-operation and unity of direction amongst the body of Christ, as emphasised 3 times by Jesus in His longest prayer, immediately prior to His arrest and crucifixion. "... so that they may be one as we are one." (John 17:12, 21, 23-4) Our website is currently being developed to encourage your participation one with another, to share resources, and to enable you to promote events and items of interest to the body as a whole - and have a smile while doing it!

For comments upon and contributions to this service, please contact
david@wwj.org.nz
SUBSCRIPTION MANAGEMENT
We would encourage you to share this free service with your friends in ministry. To subscribe yourself please email pgim-on@wwj.org.nz.
If your name has been referred to us by a friend or supporting Ministry or has been obtained from a public Christian Directory or Website, it isn't our wish to burden you with information in which you aren't interested. To remove yourself from this list, please email pgim-off@wwj.org.nz.