A Weekly World Wide Word of Encouragement to those in the Ministry
PRAISE GOD IT'S MONDAY!
A WEEKLY 'WWW (world-wide word) OF ENCOURAGEMENT'
TO THOSE IN MINISTRY
A FREE service, currently connecting with Christian leaders from 3,000 denominations and ministries, in 70 countries.

Issue No: 977 Published: 13 Jul 2020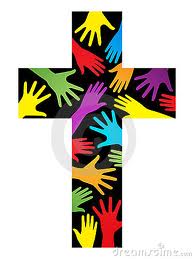 THINKING GREEK OR HEBREW?
SUMMARY Pt. 6
6. IMPORTANCE OF COMMUNITY - THE CALL TO UNITY
As we have learned together about the cultural differences between East and West, a key difference has been the emphasis upon the individual in the Western world, while in Eastern culture, the greater good of the group, the family, the nation, took precedence over the individual.
Put succinctly, we promote the 'rights' (of the individual), whereas Eastern cultures emphasize 'obligations' (to the community).
It is true that, under the New Covenant, salvation has become a decision of the individual.....
15 He said to them, "Go into all the world and preach the good news to all creation. 16 Whoever believes and is baptized will be saved, but whoever does not believe will be condemned. (Mark 16:15-16)
.....but it also says that all Israel will be finally also be saved.....
All Israel Will Be Saved
25 I do not want you to be ignorant of this mystery, brothers, so that you may not be conceited: Israel has experienced a hardening in part until the full number of the Gentiles has come in. 26 And so all Israel will be saved, as it is written: "The deliverer will come from Zion; he will turn godlessness away from Jacob. 27 And this is my covenant with them when I take away their sins." (Romans 11:25-7)
This indeed, as it says, is a mystery to us, with our Western mindset. But it will make sense to the Jews, for it is the way God has dealt with them in the past, as prophesied through Isaiah.....
15 Truly you are a God who hides himself, O God and Savior of Israel. 16 All the makers of idols will be put to shame and disgraced; they will go off into disgrace together. 17 But Israel will be saved by the LORD with an everlasting salvation; you will never be put to shame or disgraced, to ages everlasting. (Isaiah 45:15-17)
Unity is a concept that we, in the West, do not truly understand. For us, unity involves full agreement on every aspect of the area of unity we are considering. For example, take the supporters of a team at a football match. They are united in the support of their team. As are, of course, the supporters of the opposing team!
Unfortunately however, this unity does not exist in the ultimate winning team of all - the 'Jesus Joy Jumpers'! See, we can't even agree on the name - for we don't jump for joy in our church! How unseemly! How sad, actually! For if we put two Christian theologians together, we will likely end up with 3 opinions! Opinions that have divided the church into over 30,000 denominations and groupings! Perhaps a lot more! Sadly, what divides is greater than that which unites.
Jews too, have many differing opinions. Paul knew how to exploit this.....
6 Then Paul, knowing that some of them were Sadducees and the others Pharisees, called out in the Sanhedrin, "My brothers, I am a Pharisee, the son of a Pharisee. I stand on trial because of my hope in the resurrection of the dead." 7 When he said this, a dispute broke out between the Pharisees and the Sadducees, and the assembly was divided. 8 (The Sadducees say that there is no resurrection, and that there are neither angels nor spirits, but the Pharisees acknowledge them all.) (Acts 23:6-8)
However, when it comes to the crunch, as is well illustrated in Israel today, if the nation is threatened, the people come together as one.
In the Old Testament, when the people agreed and operated as one, the Lord was with them.....
10 The couriers went from town to town in Ephraim and Manasseh, as far as Zebulun, but the people scorned and ridiculed them. 11 Nevertheless, some men of Asher, Manasseh and Zebulun humbled themselves and went to Jerusalem. 12 Also in Judah the hand of God was on the people to give them unity of mind to carry out what the king and his officials had ordered, following the word of the LORD. 13 A very large crowd of people assembled in Jerusalem to celebrate the Feast of Unleavened Bread in the second month. 14 They removed the altars in Jerusalem and cleared away the incense altars and threw them into the Kidron Valley.......... 26 There was great joy in Jerusalem, for since the days of Solomon son of David king of Israel there had been nothing like this in Jerusalem. 27 The priests and the Levites stood to bless the people, and God heard them, for their prayer reached heaven, his holy dwelling place. (2 Chronicles 30:10-14, 26-27)
We too are called to unity in Jesus.....
Jesus Prays for All Believers
20 "My prayer is not for them alone. I pray also for those who will believe in me through their message, 21 that all of them may be one, Father, just as you are in me and I am in you. May they also be in us so that the world may believe that you have sent me. 22 I have given them the glory that you gave me, that they may be one as we are one: 23 I in them and you in me. May they be brought to complete unity to let the world know that you sent me and have loved them even as you have loved me. (John 17:20-23)
I am certain, that next to lost souls, the thing that upsets the Lord most are the divisions amongst His people. His appointed leaders' prime function is to bring unity of faith to His people.....
11 It was he who gave some to be apostles, some to be prophets, some to be evangelists, and some to be pastors and teachers, 12 to prepare God's people for works of service, so that the body of Christ may be built up 13 until we all reach unity in the faith and in the knowledge of the Son of God and become mature, attaining to the whole measure of the fullness of Christ. (Ephesians 4:11-13)
May we put aside our differences and learn to love and support each other as we are instructed to do.....
12 Therefore, as God's chosen people, holy and dearly loved, clothe yourselves with compassion, kindness, humility, gentleness and patience. 13 Bear with each other and forgive whatever grievances you may have against one another. Forgive as the Lord forgave you. 14 And over all these virtues put on love, which binds them all together in perfect unity. (Colossians 3:12-14)
Amen.
See more about us at.....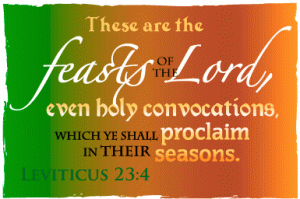 FROM THE WORD
THE WORDS OF JESUS
May we hear what the Lord is saying to us.....
The Feast of Tabernacles (John 7:1-13)
Jesus initially stays away in fear of His life.
"This is not my time to go, not yet; but you can go whenever you want, for any time's the right time for you. 7The world has no reason to hate you, but it does hate me, because I make it clear that its ways are evil. 8You go on to the festival. I'm not going to this festival because this is not the right time for me, not yet."
Cost of Following Jesus (Matthew 8:18-22, Luke 9:57-62)
People make excuses to delay following Jesus.
"Foxes have their dens, and wild birds have their nests, but the Son of man doesn't even have a place to rest his head."
"Let the dead bury their own dead," "You go and proclaim God's kingdom."
"Nobody once they've started plowing and then looks back is fit for God's kingdom."
Teaching at the Feast (John 7:14-24)
Ignoring danger, Jesus arrives half way through to teach, surprising the Pharisees with His le arning.
"My teaching is not from me but from the One who sent me. Anyone who chooses to follow what God wants will know if my teaching comes from God or if I'm only speaking for myself. Those who speak for themselves want to glorify themselves, but someone who glorifies the one who sent him is truthful and not deceitful. Moses gave you the law, didn't he? Yet none of you keeps the law! Why are you trying to kill me?"
"I did one miracle and you're all shocked by it," "However because Moses told you to circumcise—not that it really came from Moses, but from your forefathers before him—you perform circumcision on the Sabbath. If you circumcise on the Sabbath to make sure that the law of Moses isn't broken, why are you angry with me for healing someone on the Sabbath? Don't judge by appearances; decide what's right!"
(Continued next week)
Download the complete 'Words of Jesus' here.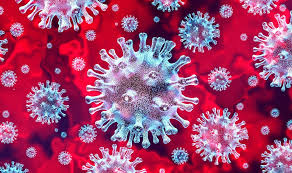 A MUZUNGU'S (White Man's) THOUGHT – Issue 40
TO MASK OR NOT TO MASK!
This is a controversial subject in the world at present.
Undoubtedly half the readers will agree with me and half won't, such is the controversy!
Let me state that I don't like wearing a mask. It is simply uncomfortable. While it hides my face, which is a plus, it also hides the faces of those I communicate with. Here in Africa I have much difficulty recognising faces at the best of times, and masks make it virtually impossible. Wearing a mask is not natural for 99% of us, and it takes a lot of adjusting to.
BUT, want does a mask do. There are many who argue that the virus won't be a great deal for them, so why bother. This is particularly so for those in their 20's and 30's who naturally feel they are bullet proof. And they are likely right.
Unfortunately we live in an increasingly selfish world where No.1 is all that matters. The good of the community is a long forgotten principle.
Yet this is the principle on which the Bible was based, and which, to a large extent, still applies in Middle Eastern society, the culture that the Bible comes from.
I run a hospital so now have to have a different perspective. But until this past week, when the quarantine of the Eastern areas of Kenya (Nairobi and Mombasa) was lifted, we had no real reason to wear masks, although some of our staff did, for the virus had not reached our Western part of the country. But now, it has become a necessity for Covid will come very soon.
The necessity for masks was shown beautifully in an article I read on Facebook this morning. Its essence was….. Let's say you are someone age 30. You have the virus mildly or you have no symptoms, so you are fine. You go and visit your Mum and Dad. Mum has pressure and diabetes problems. She catches the virus from you and dies. You go to work and your workmate next to you has asthma. He catches the virus from you and dies. You go the pub and have a good time with your friends. 10 catch the virus from you. One has a congenital problem and dies.
Can you get the picture now? We need to look after each other. The simplest way is to wear a mask.
Some say the infection and death rates are very low, which is true. But have you considered that this may well be because of the actions taken to stop its spread. Just imagine if the whole world had been like Wuhan and the north of Italy. But it isn't. But it could well have been had not Governments stepped in.
So let us be kind to ourselves and others by wearing a mask at this time, in infected areas.
Shurakini
(Thank You)
Xxx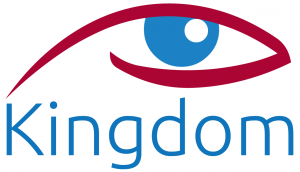 OUR AFRICAN EXPERIENCE
FOR MORE DETAILED AND REGULAR UPDATES, VISIT OUR FACEBOOK PAGE
AN EYE 4 Africa - https://www.facebook.com/aneye4africa/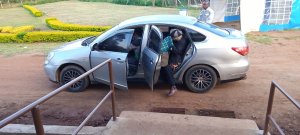 HI HO HI HO IT'S OFF TO OUTREACH THEY GO!
Our first outreach since Corona started. Ironically the Kenyan Government has just lifted the Quarantine of the Nairobi, Mombasa area, so the virus will inevitably come towards us now!
In the car for a long journey to where the Outreach was being held.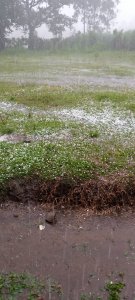 It's loud snowing! NO - actually another severe hail storm a couple of weeks since the last one! Normally only have one every few years!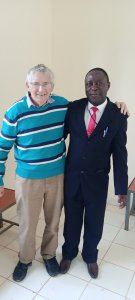 BIRTHDAYS
Men's turn to star! Tatwa, our superb new Administrator, and yours truly, have birthdays 3 days apart. Tatwa has made an amazing job of sorting both me and the operation of the hospital. We are so grateful that the Lord brought him here!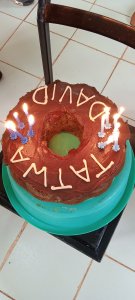 So, a combined cake,made by our expert banana cake lady, Kathleena! Beautiful once again too!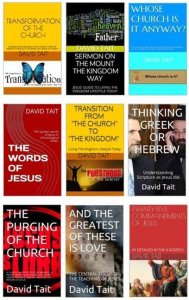 ***NOW***NINE BOOKS ARE AVAILABLE ON AMAZON!!!
9 BOOKS are now available on Amazon (Kindle)!

All are available worldwide for electronic download on Amazon (Kindle) for $US0.99c . Unfortunately there has to be a charge in order to list.

Your support would be appreciated and they could well change your life!

They are all found at this link.....
http://www.amazon.com/s/ref=nb_sb_noss?url=search-alias%3Daps&field-keywords=david+tait+books/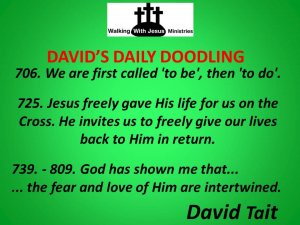 ***DAILY EZINE!*** 'DAVID'S DAILY DOODLINGS' Subscribe Today
Receive one of David's sayings in your mailbox each day to inspire, challenge or maybe, amuse. To register today, go down to the bottom of the page link below, click on the subscribe link dd-on@wwj.org.nz (or paste the address in an email yourself and send) Then it's done! If you have an Irish heritage, you will love the background coloring!
Subscription and back issue link is.....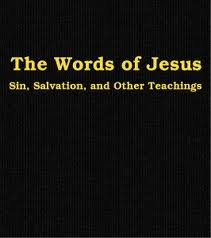 'THE WORDS OF JESUS' REMAIN AVAILABLE FOR PDF DOWNLOAD
Join the many who have downloaded the 'The Words of Jesus'. I am sure you will be blessed by it, as I have been.

One key element here is the setting out in chronological order (as far as it is possible to do so) our Lord's words drawn from all the Gospels, and the elimination of repetition between Gospels.

You may be surprised by the different perspective this presentation gives you both in understanding of His life and ministry, and in achieving a closer relationship with Him.

Download the free PDF here.....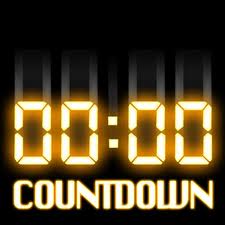 DAVID'S DOODLINGS
A MATTER OF TIME
254. There is never enough time to learn all I should know, but plenty of time to make all the mistakes I should know not to make!

321. Time is like the air we breathe. We don't appreciate it until it runs out!

322. The 'old days' were golden - upon reflection that is!

323. Time makes the heart grow fonder but the memory less reliable.

324. 'What could have been' is the product of time past, 'what can be,' the promise of time to come.

325. It's no use crying over spilt milk - or lost time.

326. Time is an irresistible force - until it meets that irresistible object called 'death.'

327. Time cannot be beaten - so why not try working with it, rather than against it.

328. Time and true love are the two luxuries that money can't buy.

329. In the battle of life, time wins and we lose. We rest more contentedly once we accept this inevitability.

330. By the time we appreciate that time is truly precious, most of it has already passed us by.
Please feel free to quote these quotes. Acknowledgment of David Tait as the author would be appreciated. There are now over 1300 David sayings for you to view at ...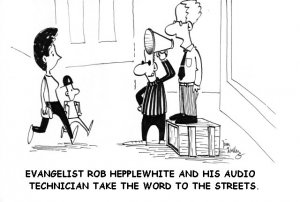 CARTOONS FROM TOON FEVER
Visit the Toon Fever website for more cartoon fun..... http://www.toonfever.com

Check it out at...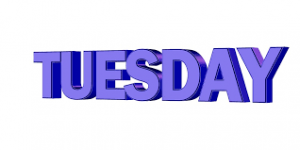 TUESDAY TEACHINGS
THIS WEEK: TRANSFORMATION OF THE CHURCH: 4. CHARACTERISTICS OF KINGDOM PEOPLE continues,,,,,
.... as we look at reliance upon God and a kingdom focus in our lives.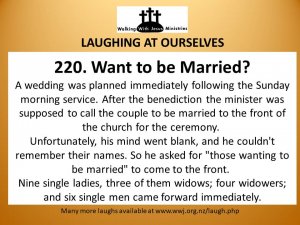 *** ANOTHER DAILY EZINE FROM WWJ!*** 'LAUGHING AT OURSELVES' Subscribe Today
As Christians, if we can't laugh at ourselves, others will! A fun way to start your day. To register today, go down to the bottom of the page link below, click on the subscribe link lao--on@wwj.org.nz (or paste the address in an email yourself and send) Then it's done!

LAUGHING AT OURSELVES
***Blessed are those who can laugh at themselves for they shall never cease to be amused***
*** Those who can't laugh at themselves leave the job to others. ***
QWIK QWIP: "A friend is someone who reaches for your hand and touches your heart."
437. Pay Up Or Else
The minister arose to address his congregation. "There is a certain man among us today who is flirting with another man's wife. Unless he puts ten dollars in the collection box, his name will be read from the pulpit."
When the collection plate came in, there were 19 ten dollar bills, and a five dollar bill with this note attached: "Other five on pay day."
438. A True Story - Pin it Where?
My pastor quoted a poem in his sermon about giving your love to the living, and the last lines were: "If you have roses, bless your soul, Just pin one in my button hole." Well, so many people loved the poem and wanted a copy, it was printed in the church newsletter.
However, a gremlin got into the typewriter, and it came out: "If you have roses, bless your soul, Just pin one in my bottom hole."
439. Pastor/Thief?
A local newspaper article announcing the arrival of a new pastor and apparently "part time thief" read: "A lifelong commitment to ministry has brought Brother Carter to us. Carter will take the pulpit next Sunday."
440. What Kind of Class?
Back in the middle 1980's our pastor wanted to recognise a ladies class for a recent accomplishment. He quickly found out he was between a rock and a hard spot. You can't mention that this is the ladies class aged 55 and above. The next thought he had was that this was the ladies class with the highest number enrolled of any class in the church.
Much to his embarrassment the statement came out "the large ladies class". The congregation erupted in laughter as our red faced pastor sat down.
Download the book 'Laughing At Ourselves' in PDF format at LAUGHING AT OURSELVES One of the most comprehensive sources of Christian Humour on the Net with 800 sermon fillers for your entertainment and use at ..... https://www.wwj.org.nz/content/wwj18p47.pdf
Or read them all online at.....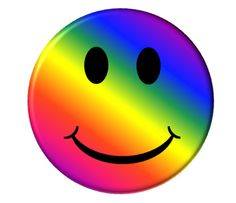 A DAVID MUSING
Time waiteth for no man - or woman for the matter!
Another birthday for me this week - now 38,368,800 minutes old! That is approaching ,in a couple of years, 2.5 billion seconds of life!
If your maths is failing you, that is 73 years old.
Where has the time gone?
Would I change anything? Of course, some of the bad things I have done and some of the bad experiences I have had. And I could wish for the sporting skills of a Lewis Hamilton or Michael Jordan! But overall, I am happy with the lot the Lord has given me, particularly in the last 30 years since I truly came to know Him personally.
Of course, we are now in Kenya. and I am looking forward to what the Lord has ahead for me, for us, still.
At my age most people look back to the good old days, but I prefer to live in the day and look forward and plan for the future. As my, older than me by a few years friend, Rodney Francis says, "The best is yet to come".
When I turned 60, I did not want a party, for that seemed so old to me! But turning 70, and now in the years after, it is almost a badge of honour! LOL! I been blessed with my 3 score years and ten, and am now working towards the 10 years more. And iIf God wills it, maybe another 10 years after that! But then, I may go to join Him tomorrow. His choice!
Happy (American Independence Day) birthday to me.
Until next time.....
MAY GOD BLESS YOU AND YOU BLESS GOD
His servant and yours
David Tait

Visit us here.....
REPRODUCTION OF NEWSLETTER CONTENT
Most weeks we get enquiries about reproducing, in electronic or print form, articles contained in 'PGIM!' We welcome and encourage you to utilize this material. Freely received, freely given. We would ask though, that the source be acknowledged as an encouragement to others to subscribe to this newsletter also.
CHANGING YOUR EMAIL ADDRESS? NEWSLETTER STOPS COMING?
Each week we can lose up to 2% of our readers when they change email addresses without letting us know. Or sometimes, by your server acting strangely and just cutting us off! If you are about to change your address, please advise us of both your old and new addresses here at
enquiries@wwj.org.nz
and we will happily change our records to ensure ongoing delivery. Thanks.
Please also keep our address in your address book, as sometimes servers will automatically delete your address if there is even a one off problem in delivery. If your newsletter doesn't arrive, please let us know and we will reinstate you.
LINKS
If you would like to link your web site to ours, and ours to yours, please advise us on
links@wwj.org.nz
ABOUT US
WALKING WITH JESUS MINISTRIES is a non-profit, non-denominational, Bible based ministry located in Hastings, New Zealand. A ministry dedicated to developing discipleship, fostering unity amongst God's people to achieve the Great Commission, and in doing so, preparing for Christ's return. It is securely based upon the foundational principles of the Apostles Creed while recognising the wide and rich diversity of beliefs amongst Christians in other areas. In accordance with the Lord's direction, materials produced by the ministry are available, free of charge, to genuine enquirers upon request. The ministry is solely funded by donations, as the Lord provides. A list of materials available (plus some fun!) is obtainable and freely downloadable from our website
wwj.org.nz
or by contacting us as follows.
Walking With Jesus Ministries
7 Bull Street
Ahuriri
Napier
New Zealand
Phone: (06) 835 0567 International (+64) 6 835 0567
Email:
enquiries@wwj.org.nz
Web:
wwj.org.nz
Our role is to bless and encourage those in ministry while promoting co-operation and unity of direction amongst the body of Christ, as emphasised 3 times by Jesus in His longest prayer, immediately prior to His arrest and crucifixion. "... so that they may be one as we are one." (John 17:12, 21, 23-4) Our website is currently being developed to encourage your participation one with another, to share resources, and to enable you to promote events and items of interest to the body as a whole - and have a smile while doing it!
For comments upon and contributions to this service, please contact
david@wwj.org.nz
SUBSCRIPTION MANAGEMENT
We would encourage you to share this free service with your friends in ministry. To subscribe yourself please email pgim-on@wwj.org.nz.
If your name has been referred to us by a friend or supporting Ministry or has been obtained from a public Christian Directory or Website, it isn't our wish to burden you with information in which you aren't interested. To remove yourself from this list, please email pgim-off@wwj.org.nz.