A Weekly World Wide Word of Encouragement to those in the Ministry
PRAISE GOD IT'S MONDAY!
A WEEKLY 'WWW (world-wide word) OF ENCOURAGEMENT'
TO THOSE IN MINISTRY
A FREE service, currently connecting with Christian leaders from 3,000 denominations and ministries, in 70 countries.

Issue No: 1107 Published: 02 Jan 2023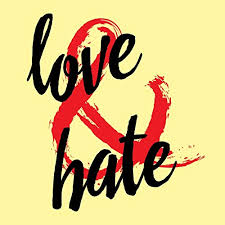 THINKING GREEK OR HEBREW
LOVE AND HATE

Greek (Western) In Greek thought, love and hate are primarily based on emotion.
Generally, love is initiated by feelings or emotion before a commitment is made. Thus we 'fall in love' before making the commitment to get married. (In societies where marriages are arranged, the reverse is the case.) If we then have a negative experience, love can so easily turn into hate, another emotional reaction. In a Christian setting, the evangelist will elicit an emotional response from people before calling them to a commitment to the Lord. Emotional response comes before commitment.

Eastern (Hebrew) In Hebrew thought, ahav is based on a conscious preference or choice
Love and hate are not emotional concepts in scriptural thought. With this understanding of love being choice, the Scripture about God loving Jacob and hating Esau can be viewed completely differently.
An oracle: The word of the LORD to Israel through Malachi.
Jacob Loved, Esau Hated
2 "I have loved you," says the LORD. "But you ask, 'How have you loved us?' "Was not Esau Jacob's brother?" the LORD says. "Yet I have loved Jacob, 3 but Esau I have hated, and I have turned his mountains into a wasteland and left his inheritance to the desert jackals." (Malachi 1:1-3)
The Lord did not 'hate' Esau in an emotional fashion, but rather, he 'chose' Jacob over him.
Similarly, when Jesus said.....
15 "If you love me, you will obey what I command. (John 14:15)
If you make a conscious choice to follow me, then you will choose to obey my instructions to you.
Again, when Jesus spoke about mankind loving darkness, He really meant that we make a conscious choice of evil over good.
19 This is the verdict: Light has come into the world, but men loved darkness instead of light because their deeds were evil. (John 3:19)
The concept of Jesus coming for His bride is now even more interesting. In a traditional Hebrew situation, the father chooses the son's bride. When the vows are made, the bride and groom choose each other. What an amazing analogy! God chooses us for His son Jesus, which we confirm by then choosing to follow Jesus. Take the analogy for the beautiful picture it is, and do not get all confused by arguments of predestination versus freewill. As you can, see both apply here!
So we, the bride then, have chosen to make ourselves ready to receive our groom, Jesus, by living holy and righteous lives.
7 Let us rejoice and be glad and give him glory! For the wedding of the Lamb has come, and his bride has made herself ready. 8 Fine linen, bright and clean, was given her to wear." (Fine linen stands for the righteous acts of the saints.) (Revelation 19:7-8)
Come Jesus, come.

SOME SPIRITUAL IMPLICATIONS FOR TODAY
1. Jesus requires disciples who have chosen to be fully sold out to Him, not those who have simply made an emotional or mind decision without also living the life of what they supposedly believe.
2. True followers of Jesus are more likely to arise through the example of our actions rather than our words.
3. To reach the Jewish and other Mid-Eastern people particularly, love reflected through action, is essential.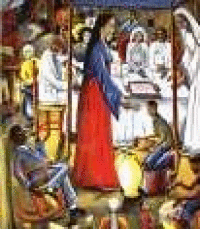 FROM THE WORD
THE WORDS OF JESUS (A new start for a New Year!)
Calling the First Disciples(Matthew 4:18-22, Mark 1:16-20, Luke 5:1-11, John 1:35-42)
James and John.
"Go out into deeper water, and let down your nets for a catch."
"Don't be afraid," "From now on you'll be fishing for people!"
Then Simon Peter.
"What are you looking for?"
"Come and see,"
"You are Simon, son of John. But now you will be called Cephas.
Calling Philip and Nathanael (John 1:43-50)
The next day. Calling Philip first.
"Follow me."
Then Nathanael.
"Look, here's a true Israelite! There's nothing false about him."
"I saw you there under the fig tree, before Philip called you,"
"You believe this just because I told you I saw you under the fig tree?" "You'll get to see much more than that!" "I tell you the truth, you will all see heaven open, and the angels of God going up and down on the Son of man."
Changing Water into Wine (John 2:1-11)
As requested by His mother at the wedding.
"Mother, why should you involve me? My time hasn't come yet,"
"Fill the jars with water,"
"Pour some out, and take it to the master of ceremonies."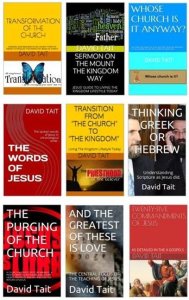 ***NOW***NINE BOOKS ARE AVAILABLE ON AMAZON!!!
9 BOOKS are now available on Amazon (Kindle)!

All are available worldwide for electronic download on Amazon (Kindle) for $US0.99c . Unfortunately there has to be a charge in order to list.

Your support would be appreciated and they could well change your life!
Many more online at https://www.wwj.org.nz/more-free-downloads

They are all found at this link.....
http://www.amazon.com/s/ref=nb_sb_noss?url=search-alias%3Daps&field-keywords=david+tait+books/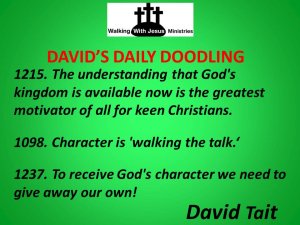 ***DAILY EZINE!*** 'DAVID'S DAILY DOODLINGS' Subscribe Today
Receive one or more of David's sayings in your mailbox each day to inspire, challenge or maybe, amuse. To register today, go down to the bottom of the page link below, click on the subscribe link dd-on@wwj.org.nz (or paste the address in an email yourself and send) Then it's done! If you have an Irish heritage, you will love the background coloring!
Subscription and back issue link is.....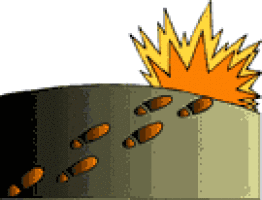 'THE WORDS OF JESUS' REMAIN AVAILABLE FOR PDF DOWNLOAD
Join the many who have downloaded the 'The Words of Jesus'. I am sure you will be blessed by it, as I have been.
One key element here is the setting out in chronological order (as far as it is possible to do so) our Lord's words drawn from all the Gospels, and the elimination of repetition between Gospels.
You may be surprised by the different perspective this presentation gives you both in understanding of His life and ministry, and in achieving a closer relationship with Him.

Download the free PDF here.....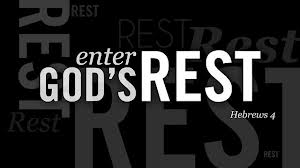 DAVID'S DOODLINGS
RESTING IN GOD
20. God's rest is a gift, but resting in God a way of life.
21. God's rest is learned, not earned.
22. God's rest is free, not earned. Rest in God is also free, but learned.
23. Gods rest is freely given, but rest in God must be freely learned.
24. A believer receives God's rest, but a disciple rests in God.
309. Man seeks to strive for God. God wants us to rest in Him. Couldn't be easier, couldn't be harder!
310. God's rest is to be sought not only in death, but firstly in life
311. Lord, teach me not to strive!
312. At work we seek rest. In God we strive to work. Something is wrong here!
313. Resting in God seems too easy to be religious. It is! And it isn't!
1304. The more we work on ourselves, the less opportunity God has to work in us
Please feel free to quote these quotes. Acknowledgment of David Tait as the author would be appreciated. There are now over 1300 David sayings for yo1204. Ministry is the call upon us all!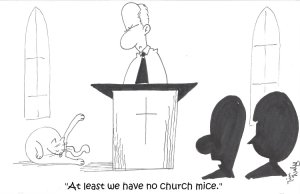 CARTOONS FROM TOON FEVER
Visit the Toon Fever website for more cartoon fun..... http://www.toonfever.com
Check it out at...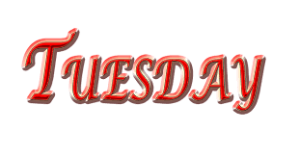 TUESDAY TEACHINGS
A REVELATON OF....... THE 3 PRIESTHOODS concludes
... with a look at the principle of the priesthood of all believers.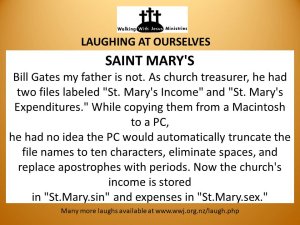 *** ANOTHER DAILY EZINE FROM WWJ!*** 'LAUGHING AT OURSELVES' Subscribe Today
As Christians, if we can't laugh at ourselves, others will! A fun way to start your day. To register today, go down to the bottom of the page link below, click on the subscribe link lao--on@wwj.org.nz (or paste the address in an email yourself and send) Then it's done!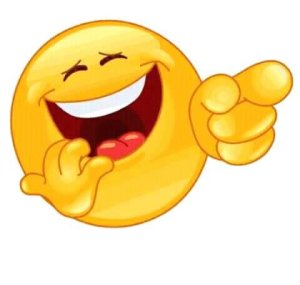 LAUGHING AT OURSELVES
***Blessed are those who can laugh at themselves for they shall never cease to be amused***
QWIK QWIP: "Going to church does not make you a Christian anymore than going to MacDonald's makes you a hamburger."
289. Land of Our Fathers
A Jewish father was concerned about his son who was about a year away from his Bar Mitzvah but was sorely lacking in his knowledge of the Jewish faith. To remedy this he sent his son to Israel to experience his heritage.
A year later the young man returned home. "Father, thank you for sending me to the land of our Fathers, " the son said. "It was wonderful and enlightening, however, I must confess that while in Israel I converted to Christianity."
"Oi vey," replied the father, "what have I done?" So in the tradition of the patriarchs he went to his best friend and sought his advice and solace.
"It is amazing that you should come to me," stated his friend, "I to sent my son to Israel and he returned a Christian."
So in the traditions of the Patriarchs they went to the Rabbi. "It is amazing that you should come to me," stated the Rabbi, "I too sent my son to Israel and he returned a Christian. What is happening to our sons?"
"Brothers, we must take this to God," said the Rabbi. They fell to their knees and began to wail and pour out their hearts to the Almighty. As they prayed the clouds above opened and a mighty voice stated, "Amazing that you should come to Me. I, too, sent My Son to Israel."
290. Do You Want to Go to Heaven?
Father Murphy walks into a pub in Donegal, and says to the first man he meets, "Do you want to go to heaven?" The man said, "I do father." The priest said, "Then stand over there against the wall."
Then the priest asked the second man, "Do you want to go to heaven?" "Certainly, father," was the man's reply. "Then stand over there against the wall," said the priest.
Then father Murphy walked up to O'Toole and said, "Do you want to go to heaven?"
O'Toole said, "No, I don't father." The priest said, "I don't believe this. You mean to tell me that when you die you don't want to go to heaven?"
O'Toole said, "Oh, when I die, yes. I thought you were getting a group together to go right now."
QWIK QWIP: "Some people complain because God put thorns on roses while others praise Him for putting roses on thorns."
291. Daddy's Sermons
A pastor tried to prepare his two children for what he thought might be a boring high school graduation ceremony. "Graduations are sometimes long, boring events," he said. "I want you guys to behave and not constantly ask when it's going to be over."
"Don't worry, Dad. We'll live", his daughter replied. "We last through all of your sermons, don't we?"
Download the book 'Laughing At Ourselves' in PDF format at LAUGHING AT OURSELVES One of the most comprehensive sources of Christian Humour on the Net with 800 sermon fillers for your entertainment and use at ..... https://www.wwj.org.nz/content/wwj18p47.pdf
Or read even more online at.....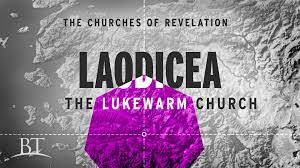 A DAVID MUSING
The weather in much of the world has gone haywire at the present time.
Both in Kenya and here, at the moment, in New Zealand, we are fortunate to live in places where the weather does not go to the extremes that many are suffering - either too cold or too hot.
I am a bit of a weather freak, having grown up in a pleasant climate and like it that way. . My wife Kathy however, grew up in a poorer climate and takes just what comes.
My preferences are much like the hot and cold of the Laodicea church in Revelation. I like the weather warm, but not too hot, which represents the ones God would throw out of His mouth. Oh dear!
God requires us to be full out for Him, and in that area, I trust I pass the test.
How about you?
Until next time
His servant and yours
David Tait

Visit us here.....
CHANGING YOUR EMAIL ADDRESS? NEWSLETTER STOPS COMING?
Each week we can lose up to 2% of our readers when they change email addresses without letting us know. Or sometimes, by your server acting strangely and just cutting us off! If you are about to change your address, please advise us of both your old and new addresses here at
enquiries@wwj.org.nz
and we will happily change our records to ensure ongoing delivery. Thanks.
Please also keep our address in your address book, as sometimes servers will automatically delete your address if there is even a one off problem in delivery. If your newsletter doesn't arrive, please let us know and we will reinstate you.
REPRODUCTION OF NEWSLETTER CONTENT
Most weeks we get enquiries about reproducing, in electronic or print form, articles contained in 'PGIM!' We welcome and encourage you to utilize this material. Freely received, freely given. We would ask though, that the source be acknowledged as an encouragement to others to subscribe to this newsletter also.
LINKS
If you would like to link your web site to ours, and ours to yours, please advise us on
links@wwj.org.nz
ABOUT US
WALKING WITH JESUS MINISTRIES is a non-profit, non-denominational, Bible based ministry located in Hastings, New Zealand. A ministry dedicated to developing discipleship, fostering unity amongst God's people to achieve the Great Commission, and in doing so, preparing for Christ's return. It is securely based upon the foundational principles of the Apostles Creed while recognising the wide and rich diversity of beliefs amongst Christians in other areas. In accordance with the Lord's direction, materials produced by the ministry are available, free of charge, to genuine enquirers upon request. The ministry is solely funded by donations, as the Lord provides. A list of materials available (plus some fun!) is obtainable and freely downloadable from our website
wwj.org.nz or by contacting us as follows.

Walking With Jesus Ministries
P O Box 2
Webuye 50205
Kenya

Email: enquiries@wwj.org.nz
Web: wwj.org.nz

Our role is to bless and encourage those in ministry while promoting co-operation and unity of direction amongst the body of Christ, as emphasised 3 times by Jesus in His longest prayer, immediately prior to His arrest and crucifixion. "... so that they may be one as we are one." (John 17:12, 21, 23-4) Our website is currently being developed to encourage your participation one with another, to share resources, and to enable you to promote events and items of interest to the body as a whole - and have a smile while doing it!

For comments upon and contributions to this service, please contact
david@wwj.org.nz
SUBSCRIPTION MANAGEMENT
We would encourage you to share this free service with your friends in ministry. To subscribe yourself please email pgim-on@wwj.org.nz.
If your name has been referred to us by a friend or supporting Ministry or has been obtained from a public Christian Directory or Website, it isn't our wish to burden you with information in which you aren't interested. To remove yourself from this list, please email pgim-off@wwj.org.nz.