A Weekly World Wide Word of Encouragement to those in the Ministry
PRAISE GOD IT'S MONDAY!
A WEEKLY 'WWW (world-wide word) OF ENCOURAGEMENT'
TO THOSE IN MINISTRY
A FREE service, currently connecting with Christian leaders from 3,000 denominations and ministries, in 70 countries.

Issue No: 902 Published: 04 Feb 2019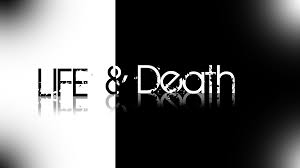 OBSERVATIONS FROM AFRICA
ATTITUDE TO SICKNESS AND DEATH
Here in Africa we live in a society where the attitude to sickness and death is quite different to the West.
Sickness and death are far more readily accepted as parts of life.
One challenge we have had is that people simply live with curable sicknesses. Spending on health is not a high priority item. The 'social welfare' system is the family. In many families, children travel to the cities from the country looking for jobs etc. They will support younger members of the family for education for that is seen as the future of the family. Yet when it comes to sickness, particularly among older people, there is little support available.
Yet ironically, when the person dies, the family and friends will spend exorbitant amounts on the funeral! The people know it is not sensible, but it is very hard to break a tradition of generations.
When it comes to death, again the attitude is different, for death is so much part of life here. Funerals are a daily occurrence in our area. Here in Kenya, the Government has introduced a scheme called 'Linda Mama', providing free pre-birthing, birthing, and post-natal services, which has reduced the child mortality rate greatly. Our hospital is looking forward to being able to provide these services very soon.
This of course, has increased average life expectancy here in Kenya to 66 years today. We know people in our area in their 90's.
Because of its frequency, death is overcome emotionally, much faster than in the West.
An example. The wife of one of our staff members lost a child during childbirth. Sadly, it was the result of medical misadventure. The lady had a good job in the medical field and had to go back to work within a week or so or lose her job!
The couple, who had waited many years for the baby, dealt with it as part of life, another challenge to be coped with and overcome. There simply was no time for long term grieving. But the good ending to the sad story is that she has now quickly become pregnant again with twins!
Interestingly, on the way home from town yesterday, we caught up with a flat top truck taking a Muslim body for burial. There was no coffin but a wooden frame around the body covered with a large cloth. Only the body itself will be buried, within a few hours or at most, a day after the person died.
Christian funerals follow the pattern of the West, waiting until the mourners arrive before having the funeral.
The more pragmatic approach to death here is a lesson to me. Yes, we must grieve, but then get on with our life. For our turn will come soon enough.
Find out more about us here.....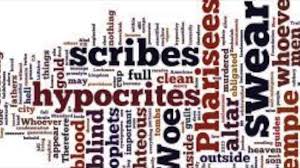 FROM THE WORD
THE WORDS OF JESUS
May we hear what the Lord is saying to us.....
Pharisees Warn Jesus About Herod (Luke 13:31-5)
And his intention to kill Jesus.
"Go tell that fox that I will go on driving out demons and healing people for today and tomorrow, and on the third day I'll achieve what I came to do. Well anyway I must continue on my way for today and tomorrow, and the day after. For it wouldn't be right for a prophet to die outside of Jerusalem!
"Oh Jerusalem, Jerusalem, you kill prophets and stone those who are sent to you! How often I have wanted to gather all your children together just like a hen does with her chicks under her wings, but you refused! Look, your house is left desolate, and I tell you that you won't see me again until you say, 'Blessed is he who comes in the name of the Lord.'"
Healing a Man With Dropsy (Luke 14:1-6)
Speaking to the Pharisees leader at his house.
"Does the law allow healing on the Sabbath or not?"
"If your son or your ox happened to fall into a well on the Sabbath, wouldn't you go and pull him out immediately?"
Parable of the Feast (Luke 14:7-11)
Addressed to all the Pharisees, sitting in the places of honour.
"When you're invited to a wedding reception, don't take the place of honor, because someone more important than you may have been invited," he began. "Your host who invited you both will come and tell you, 'Give this man your place.' Then in embarrassment you'll have to move to whatever place is left. Instead, when you're invited, take the lowest place, so that when your host comes in, he'll tell you, 'My friend, please move to a better seat.' Then you'll be honoured before all the guests sitting with you. For those who exalt themselves will be humbled, and those who humble themselves will be exalted."
(Continued next week)
You can download the complete 'Words of Jesus' here.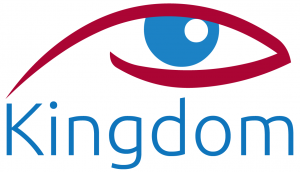 OUR AFRICAN EXPERIENCE
FOR MORE DETAILED AND REGULAR UPDATES, VISIT OUR FACEBOOK PAGE
AN EYE 4 Africa - https://www.facebook.com/aneye4africa/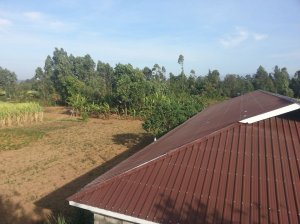 WE ARE NOW LOCATED IN KINGDOM VILLAGE!
We thought it was a joke when we were told by the staff, but this morning, the Area Chief came in and announced it formally to us! IT IS TRUE!
The Village of which we are a part has been split into 2 as it contained too many homes, and the formal name given to our part is KINGDOM VILLAGE.
So gradually, we are starting to make headway in becoming a part of life here.
It is a thrill!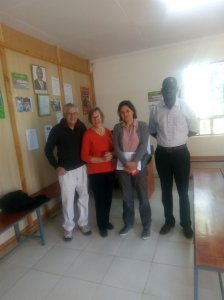 GERMANY WEEK!
We can stay here for many weeks without seeing a white face. Then, last week, 2 ladies from Germany visited us separately!
1. On Wednesday, Manuela, Charity Director of a huge German Human and Animal Health Company visited. The Company is doing large scale testing for Hypertension and Diabetes, both chronic diseases that are rapidly increasing in Bungoma County. Provision of subsidized drugs is also part of the programme. We are talking about testing 500,000 people! In our sub County we are 1 of only 3 hospitals providing follow up care, so it should bring us many patients.
They also operate agricultural and horticultural programmes here to help people earn more money so that they can afford to pay for health care.
A lovely lady too!
2. Then we had a phone call from a German dentist, Steffi, who practices in Bungoma, the County capital, a 1/2 hour drive away. On Saturday she visited and has struck up a friendship with Kathy. Another great connection. (Photo disappeared.)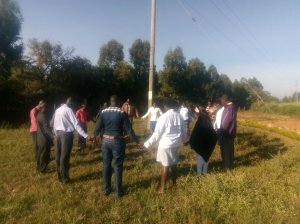 Last Thursday all the staff and a few Bible School students prayed round the property for release of the ongoing challenges we have been having.
Good things happening but many but we constantly face delays in many areas.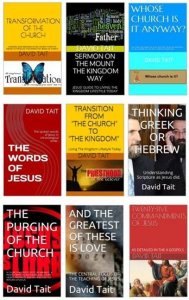 ***NOW***NINE BOOKS ARE AVAILABLE ON AMAZON!!!
9 BOOKS are now available on Amazon (Kindle)!

All are available worldwide for electronic download on Amazon (Kindle) for $US0.99c . Unfortunately there has to be a charge in order to list.

Your support would be appreciated and they could well change your life!

They are all found at this link.....
http://www.amazon.com/s/ref=nb_sb_noss?url=search-alias%3Daps&field-keywords=david+tait+books/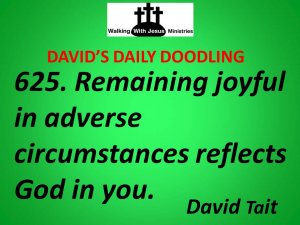 ***DAILY EZINE!*** 'DAVID'S DAILY DOODLINGS' Subscribe Today
Receive one of David's sayings in your mailbox each day to inspire, challenge or maybe, amuse. To register today, go down to the bottom of the page link below, click on the subscribe link dd-on@wwj.org.nz (or paste the address in an email yourself and send) Then it's done! If you have an Irish heritage, you will love the background coloring!
Subscription and back issue link is.....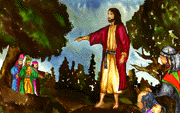 'THE WORDS OF JESUS' REMAIN AVAILABLE FOR PDF DOWNLOAD
Join the many who have downloaded the 'The Words of Jesus'. I am sure you will be blessed by it, as I have been.

One key element here is the setting out in chronological order (as far as it is possible to do so) our Lord's words drawn from all the Gospels, and the elimination of repetition between Gospels.

You may be surprised by the different perspective this presentation gives you both in understanding of His life and ministry, and in achieving a closer relationship with Him.

Download the free PDF here.....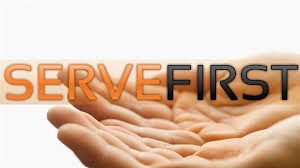 DAVID'S DOODLINGS
SERVANTHOOD
571. A 'servant leader' is beyond the world's comprehension. And many Christians too!

572. To serve is a privilege, to abuse the server, a sacrilege.

573. Show me a true servant and I will show you one whom God truly loves.

574. To abuse God's servant is to abuse God himself.

575. Maturity in God is learning that service is a privilege, not a burden.

576. The firepower of God's Army is 'service'.

577. Service is the invincible secret weapon of God's Army.

578. 'Service with a smile' means to 'go the extra mile.'

579. The world works by taking away, God by giving away.

580. To go down to go up is logical. Ask a bouncy ball!

581. To serve is a blessing, to lead a challenge. To be a servant leader, a challenging blessing!

582. A theologian thinks, a worshiper feels, a servant acts.
Please feel free to quote these quotes. Acknowledgement of David Tait as the author would be appreciated. There are now over 1300 David sayings for you to view at ...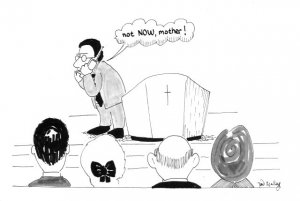 CARTOONS FROM TOON FEVER
Visit the Toon Fever website for more cartoon fun..... http://www.toonfever.com

Check it out at...

TUESDAY TEACHINGS
THIS WEEK: REVELATION'S REVELATION! Concludes
We come to the 7th and final church, that of Laodicea, which is regarded by many as a picture of today's 'lukewarm' church.

However, the greatest promise of all was also given to this church. And it is available to us today too!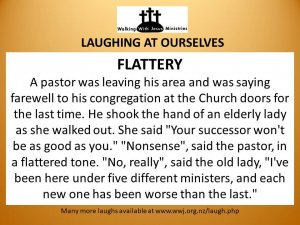 *** ANOTHER DAILY EZINE FROM WWJ!*** 'LAUGHING AT OURSELVES' Subscribe Today
As Christians, if we can't laugh at ourselves, others will! A fun way to start your day. To register today, go down to the bottom of the page link below, click on the subscribe link lao--on@wwj.org.nz (or paste the address in an email yourself and send) Then it's done!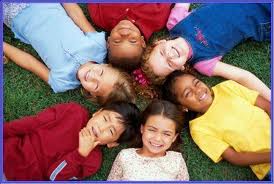 LAUGHING AT OURSELVES
***Blessed are those who can laugh at themselves for they shall never cease to be amused***
*** Those who can't laugh at themselves leave the job to others. ***
231. A Big GOD
A little girl, who, on the way home from church, turned to her mother and said, "Mommy, the Preacher's sermon this morning confused me."
The mother said, "Oh! Why is that? The girl replied, "Well, he said that God is bigger than we are. Is that true?"
"Yes, that's true," the mother replied.
"He also said that God lives within us. Is that true too?"
Again the mother replied, "Yes."
"Well," said the girl. "If God is bigger than us and He lives in us, wouldn't He show through?"
QWIK QWIP: "The measure of a man is not how great his faith is but how great his love is."
232. Not Again!
A Lutheran minister gets stopped for speeding. The state trooper smells alcohol on his breath and then he sees an empty wine bottle on the floor, and he says, "Sir, have you been drinking?"
And the minister says, "Just water."
The sheriff says, "Then why do I smell wine?"
And the minister looks down at the bottle and says, "Good Lord, He's done it again!"
233. The Children of Israel
At the Country Church Sunday School, the new teacher finished the day's lesson. It was now time for the usual question period. "Teacher," announced little Joey, "there's somethin' I can't figure out."
"What's that, Joey?"
"Well, accordin' to the Bible, the Children of Israel crossed the Red Sea, right?"
"Right."
"An' the Children of Israel beat up the Philistines, right?"
"Er-right."
"An' the Children of Israel built the Temple, right?"
"An' the Children of Israel fought the 'gyptians, an' the Children of Israel
"Again you're right." fought the Romans, an' the Children of Israel wuz always doin' somethin' important, right?"
"All that is right, too," agreed the teacher.
"So what's your question?"
"What I wanna know is this," demanded Joey. "What wuz all the grown-ups doin' all that time?"
FREE DOWNLOAD: You can now download the book 'Laughing At Ourselves' in PDF format at LAUGHING AT OURSELVES One of the most comprehensive sources of Christian Humour on the Net with 800 sermon fillers for your entertainment and use at ..... https://www.wwj.org.nz/content/wwj18p47.pdf
Or read them all online at.....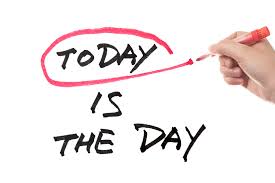 A DAVID MUSING
Life can change in a day!
This week we learned that one of our sons in New Zealand is in hospital, so Kathy is now, as you read this, travelling back from Kenya to New Zealand to be with him.
Life has surely changed in a day!
We must take every day as it comes, and be grateful for health, and all the things we enjoy in life, for tomorrow.........???????
It has certainly been a lesson for me, and again I lose my Kathy to family! Last time was a celebratory occasion, helping to look after our new granddaughter. This time, the reverse.
So let us not put off until tomorrow those things that can be done today.
Unltil next week.....
MAY GOD BLESS YOU AND YOU BLESS GOD
His servant and yours
David Tait

Visit us here.....
REPRODUCTION OF NEWSLETTER CONTENT
Most weeks we get enquiries about reproducing, in electronic or print form, articles contained in 'PGIM!' We welcome and encourage you to utilize this material. Freely received, freely given. We would ask though, that the source be acknowledged as an encouragement to others to subscribe to this newsletter also.
CHANGING YOUR EMAIL ADDRESS? NEWSLETTER STOPS COMING?
Each week we can lose up to 2% of our readers when they change email addresses without letting us know. Or sometimes, by your server acting strangely and just cutting us off! If you are about to change your address, please advise us of both your old and new addresses here at
enquiries@wwj.org.nz
and we will happily change our records to ensure ongoing delivery. Thanks.
Please also keep our address in your address book, as sometimes servers will automatically delete your address if there is even a one off problem in delivery. If your newsletter doesn't arrive, please let us know and we will reinstate you.
LINKS
If you would like to link your web site to ours, and ours to yours, please advise us on
links@wwj.org.nz
ABOUT US
WALKING WITH JESUS MINISTRIES is a non-profit, non-denominational, Bible based ministry located in Hastings, New Zealand. A ministry dedicated to developing discipleship, fostering unity amongst God's people to achieve the Great Commission, and in doing so, preparing for Christ's return. It is securely based upon the foundational principles of the Apostles Creed while recognising the wide and rich diversity of beliefs amongst Christians in other areas. In accordance with the Lord's direction, materials produced by the ministry are available, free of charge, to genuine enquirers upon request. The ministry is solely funded by donations, as the Lord provides. A list of materials available (plus some fun!) is obtainable and freely downloadable from our website
wwj.org.nz
or by contacting us as follows.
Walking With Jesus Ministries
7 Bull Street
Ahuriri
Napier
New Zealand
Phone: (06) 835 0567 International (+64) 6 835 0567
Email:
enquiries@wwj.org.nz
Web:
wwj.org.nz
Our role is to bless and encourage those in ministry while promoting co-operation and unity of direction amongst the body of Christ, as emphasised 3 times by Jesus in His longest prayer, immediately prior to His arrest and crucifixion. "... so that they may be one as we are one." (John 17:12, 21, 23-4) Our website is currently being developed to encourage your participation one with another, to share resources, and to enable you to promote events and items of interest to the body as a whole - and have a smile while doing it!
For comments upon and contributions to this service, please contact
david@wwj.org.nz
SUBSCRIPTION MANAGEMENT
We would encourage you to share this free service with your friends in ministry. To subscribe yourself please email pgim-on@wwj.org.nz.
If your name has been referred to us by a friend or supporting Ministry or has been obtained from a public Christian Directory or Website, it isn't our wish to burden you with information in which you aren't interested. To remove yourself from this list, please email pgim-off@wwj.org.nz.