A Weekly World Wide Word of Encouragement to those in the Ministry
PRAISE GOD IT'S MONDAY!
A WEEKLY 'WWW (world-wide word) OF ENCOURAGEMENT'
TO THOSE IN MINISTRY
A FREE service, currently connecting with Christian leaders from 3,000 denominations and ministries, in 70 countries.

Issue No: 891 Published: 19 Nov 2018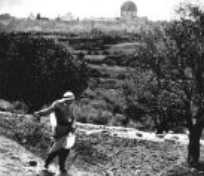 WHOSE CHURCH IS IT ANYWAY? Part 60
THE CHALLENGE OF..... LIVING THE KINGDOM LIFESTYLE
THE PARABLE OF THE SOWER – AGAIN
This parable is so important that I want to repeat and finish with it, looking in greater detail than when we looked at it earlier. For it is a key parable in putting into perspective the history of the church - and in showing that there is still more to come. Hallelujah!
Again Jesus began to teach by the lake. The crowd that gathered around him was so large that he got into a boat and sat in it out on the lake, while all the people were along the shore at the water's edge. 2 He taught them many things by parables, and in his teaching said: 3 "Listen! A farmer went out to sow his seed. 4 As he was scattering the seed, some fell along the path, and the birds came and ate it up. 5 Some fell on rocky places, where it did not have much soil. It sprang up quickly, because the soil was shallow. 6 But when the sun came up, the plants were scorched, and they withered because they had no root. 7 Other seed fell among thorns, which grew up and choked the plants, so that they did not bear grain. 8 Still other seed fell on good soil. It came up, grew and produced a crop, multiplying thirty, sixty, or even a hundred times." 9 Then Jesus said, "He who has ears to hear, let him hear." 10 When he was alone, the Twelve and the others around him asked him about the parables. 11 He told them, "The secret of the kingdom of God has been given to you. But to those on the outside everything is said in parables 12 so that, "'they may be ever seeing but never perceiving, and ever hearing but never understanding; otherwise they might turn and be forgiven!'" 13 Then Jesus said to them, "Don't you understand this parable? How then will you understand any parable? 14 The farmer sows the word. 15 Some people are like seed along the path, where the word is sown. As soon as they hear it, Satan comes and takes away the word that was sown in them. 16 Others, like seed sown on rocky places, hear the word and at once receive it with joy. 17 But since they have no root, they last only a short time. When trouble or persecution comes because of the word, they quickly fall away. 18 Still others, like seed sown among thorns, hear the word; 19 but the worries of this life, the deceitfulness of wealth and the desires for other things come in and choke the word, making it unfruitful. 20 Others, like seed sown on good soil, hear the word, accept it, and produce a crop—thirty, sixty or even a hundred times what was sown." (Mark 4:1-20)
This, one of the best known and most important (for Jesus took the trouble to explain its meaning) parables, contains a number of important truth's, not all of which can be explained here.
I would like to deal with but two principles that are less understood.
Firstly, we see the lesson that is to be learned from the different types of ground in which the 'seed' of God's Word was sown.
Without delving into the different types of soil, the overall message is that all new Christians need to be nurtured in their faith in order to avoid falling by the wayside.
I have huge respect for evangelists, those who have the courage to go out and witness in the highways and byways and make 'converts' through the 'sinners prayer', which incidentally, is not found in the Bible, although the principles behind it are.
However, many 'count converts' by this method, while failing to understand the basic message of the Parable of the Sower. As the popular saying goes, 'there is many a slip twixt cup and lip'. Sadly, many studies have found that over 90% of conversions in crusades, etc., have failed 'to stick', for they have been planted in the wrong soil.
To understand this, it is necessary to look again at the 'Great Commission'. For there, Jesus did not say to go out and make 'converts', but rather, 'disciples'.
The Great Commission
16 Then the eleven disciples went to Galilee, to the mountain where Jesus had told them to go. 17 When they saw him, they worshiped him; but some doubted. 18 Then Jesus came to them and said, "All authority in heaven and on earth has been given to me. 19 Therefore go and make disciples of all nations, baptizing them in the name of the Father and of the Son and of the Holy Spirit, 20 and teaching them to obey everything I have commanded you. And surely I am with you always, to the very end of the age." (Matthew 28:16-20)
What is involved here?
FIRSTLY, we must 'go out'. That is what evangelists do so well. Whether it is out into the streets or travelling across the world, the infectious enthusiasm of the evangelist takes the message of salvation through the sacrifice of Jesus, to many people.
However, that is not all that is involved in obtaining a sound, long lasting conversion.
SECONDLY, we are required to make 'disciples' of people. Discipleship does not come through making a decision, but rather, through a complete change of lifestyle to one of becoming like Jesus.
To understand what Jesus means by discipleship, it is necessary to go back to the times in which He lived.
When a boy reached 13, he came into adulthood. The best and brightest would be chosen to become 'disciples' of one of the Rabbis of the day. They would follow the Rabbi round, imitating his every word and action. For their aim was become like the Rabbi.
Jesus is our rabbi. We are to become like Him. We may not be the best and brightest of the crop, but then, the disciples of Jesus were rejects from the Rabbis selection process also!
Discipleship requires both ongoing help and example, and, as we know ourselves, takes a lifetime. It is a process, not an event. So conversion without ongoing follow up is ineffective in maintaining over 90% of new believers in the faith.
THIRDLY, there is a requirement for baptism. Why? Not only because of the symbolism of burying the old life and taking on the new, but also, because it is a visible witness to others of a commitment made. An initial test of faith!
FOURTHLY, discipleship involves teaching the ways of Jesus. While the teachings we offer are good, the best form of discipling is on a one to one basis, where people can share their experiences personally and learn from one who has been through the challenges of walking with Jesus.
FIFTHLY, and finally, the key to discipleship is learning to be obedient to God's commands. Need I say any more! We all need to repent for the times we have failed to do so! But I trust we are changing.....
18But we all, with open face beholding as in a glass the glory of the Lord, are changed into the same image from glory to glory, even as by the Spirit of the Lord.
(2 Corinthians 3:18 KJV)
There certainly is a need for our current approach to evangelism to be reconsidered. We must find ways to change a lip service commitment into a life changing experience. Discipling requires an intensive, time consuming, follow up process. Are we prepared to help the evangelist, through discipling, plant the seed in the good soil of the parable, producing a crop—thirty, sixty or even a hundred times what was sown?
Now we move from the soils to the crops. Interestingly, seed sown in the good soil does not all produce the same crop. That means, not all Christians are the same!
In our democratic world, where one man has one vote, we are taught that all we need to do is to 'come to Jesus' for everything to be prosperous and wonderful now, then fly off to our heavenly mansion without suffering any tribulation, to live as Jesus does, in paradise! Okay, maybe a slight exaggeration, but I trust you get the point! The equality of all Christians is a view widely held in the church.
But it is not Biblical!
As we have also seen in the Parable of the Talents, we are all given talents, to which we respond in different ways. In the Parable of the Wedding Feast too, we are required to keep our lamps topped up with oil in order to receive our reward.
The reality is, as Jesus explains, that there are 30, 60 and 100 fold Christians. Yes, there are different 'performance levels' and rewards according to what we have done for Jesus. We are simply, not all the same.
27 For the Son of Man is going to come in his Father's glory with his angels, and then he will reward each person according to what he has done. (Matthew 16:27)
We all have the same, free salvation, but will be judged according to our works.
11 For no one can lay any foundation other than the one already laid, which is Jesus Christ. 12 If any man builds on this foundation using gold, silver, costly stones, wood, hay or straw, 13 his work will be shown for what it is, because the Day will bring it to light. It will be revealed with fire, and the fire will test the quality of each man's work. 14 If what he has built survives, he will receive his reward. 15 If it is burned up, he will suffer loss; he himself will be saved, but only as one escaping through the flames. (1 Corinthians 3:11-14)
And again;
7 Serve wholeheartedly, as if you were serving the Lord, not men, 8 because you know that the Lord will reward everyone for whatever good he does, whether he is slave or free. (Ephesians 6:7-8)
We are to go 'all out' for Jesus.
23 Whatever you do, work at it with all your heart, as working for the Lord, not for men, 24 since you know that you will receive an inheritance from the Lord as a reward. It is the Lord Christ you are serving. (Colossians 3:23-4)
Finally, we have the final promise of Jesus, as given to John in Revelation;
12 "Behold, I am coming soon! My reward is with me, and I will give to everyone according to what he has done. (Revelation 22:12)
Are you a 30, 60 or 100 fold follower of Jesus? For we are able to determine our own reward!
(This parable continues next week)
Find out more about us here.....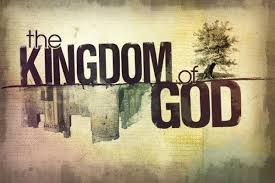 FROM THE WORD
THE WORDS OF JESUS
May we hear what the Lord is saying to us.....
A Question About Forgiveness (Matthew 18:21-35)
Peter asks Jesus how often sin is to be forgiven.
"No, not seven times. I would say seventy times seven!"
Jesus then tells a parable.
"This is why the kingdom of heaven is like a king who wanted to settle accounts with those servants who owed him money. As he began to settle accounts, one servant was brought to him who owed him ten thousand talents. Since he didn't have the money to pay, his master ordered him to be sold, along with his wife and children and all his possessions, so that the debt could be paid back. The servant fell down on his knees and said to his master, 'Please be patient with me! I will pay everything back!' The master took pity on the servant, released him, and cancelled the debt. But when that same servant went out he found one of his fellow-servants who owed him just a hundred denarii. He grabbed him by the neck and choked him, saying, 'Pay me back what you owe me!' His fellow-servant threw himself down at the man's feet and begged him, 'Please be patient with me! I will pay you back!' But the man refused, and went and threw his fellow-servant into prison until he paid back what he owed.
"When the other servants saw what took place they were shocked and upset. They went and told their master everything that had happened. Then the master called the man back in and told him, 'You evil servant! I forgave you all your debt because you begged me to. Shouldn't you have been merciful to your fellow-servant as well, just as I was merciful to you?' His master became angry and handed him over to the jailors until he had repaid all the debt. This is what my heavenly Father will do to every one of you unless you sincerely forgive your brothers."
The Feast of Tabernacles (John 7:1-13)
Jesus initially stays away in fear of His life.
"This is not my time to go, not yet; but you can go whenever you want, for any time's the right time for you. 7The world has no reason to hate you, but it does hate me, because I make it clear that its ways are evil. 8You go on to the festival. I'm not going to this festival because this is not the right time for me, not yet."
Cost of Following Jesus (Matthew 8:18-22, Luke 9:57-62)
People make excuses to delay following Jesus.
"Foxes have their dens, and wild birds have their nests, but the Son of man doesn't even have a place to rest his head."
"Let the dead bury their own dead," "You go and proclaim God's kingdom."
"Nobody once they've started plowing and then looks back is fit for God's kingdom."
(Continued next week)
You can download the complete 'Words of Jesus' here.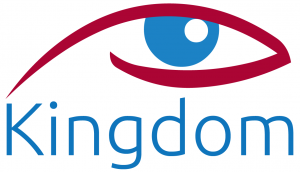 OUR AFRICAN EXPERIENCE
FOR MORE DETAILED AND REGULAR UPDATES, VISIT OUR FACEBOOK PAGE
AN EYE 4 Africa - https://www.facebook.com/aneye4africa/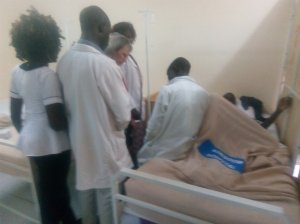 OUR FIRST PATIENT
On the first day of our ward being open we have our first, very sick, patient.
He is receiving extra special treatment from all our medical staff, from doctor to nurses, to lab tech and pharmacist.
If you look closely, you may be able to see a grey haired lady in the middle. Wonder who that could be???!!!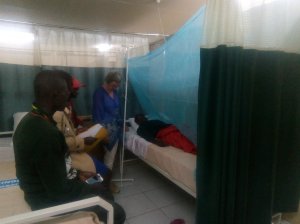 OOPS! OPEN 24/7 & CLIENTS COME AT NIGHT!
Of course, people get sick at night, but for 2 patients to arrive on our first night open, was surprising.
This resulted in callouts of our CO and Lab Tech - and Kathy and I.
3 patients were admitted during the day, plus the 2 at night, making 5 of our 15 beds full!
How long before we run out of room?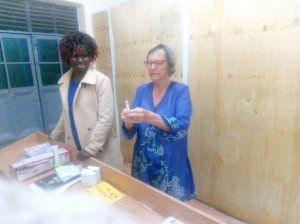 Our CO (Clinical Officer) Leah, and Kathy, prepare to mediate the patient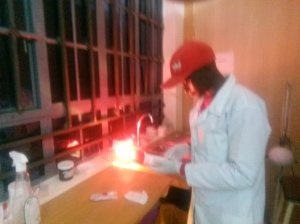 Dan does the lab tests.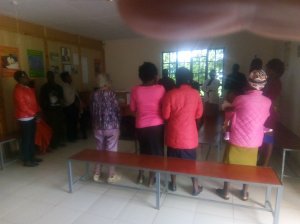 Next morning, at our staff devotions, inpatients and carers turned up. A beautiful time.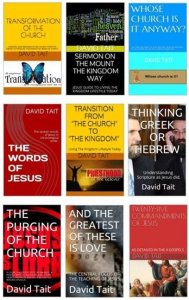 ***NOW***NINE BOOKS ARE AVAILABLE ON AMAZON!!!
9 BOOKS are now available on Amazon (Kindle)!

All are available worldwide for electronic download on Amazon (Kindle) for $US0.99c . Unfortunately there has to be a charge in order to list.

Your support would be appreciated and they could well change your life!

They are all found at this link.....
http://www.amazon.com/s/ref=nb_sb_noss?url=search-alias%3Daps&field-keywords=david+tait+books/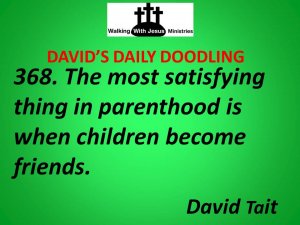 ***DAILY EZINE!*** 'DAVID'S DAILY DOODLINGS' Subscribe Today
Receive one of David's sayings in your mailbox each day to inspire, challenge or maybe, amuse. To register today, go down to the bottom of the page link below, click on the subscribe link dd-on@wwj.org.nz (or paste the address in an email yourself and send) Then it's done! If you have an Irish heritage, you will love the background coloring!
Subscription and back issue link is.....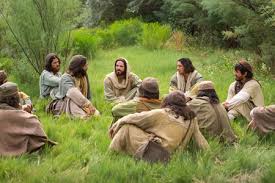 'THE WORDS OF JESUS' REMAIN AVAILABLE FOR PDF DOWNLOAD
Join the many who have downloaded the 'The Words of Jesus'. I am sure you will be blessed by it, as I have been.

One key element here is the setting out in chronological order (as far as it is possible to do so) our Lord's words drawn from all the Gospels, and the elimination of repetition between Gospels.

You may be surprised by the different perspective this presentation gives you both in understanding of His life and ministry, and in achieving a closer relationship with Him.

Download the free PDF here.....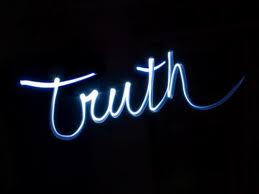 DAVID'S DOODLINGS
TRUTH AND KNOWLEDGE
444. If I knew everything in the world, I would be most confused!
445. The pursuit of knowledge is excellent, the pursuit of truth, unsurpassable.
446. The more I learn, the less I know, so to my God I'd rather go.
447. Truth is like tightening a nut. There is only a small difference between maximum effectiveness and stripping the thread.
448. Human knowledge corrupts. Absolute knowledge corrupts absolutely.
449. Knowledge seeks truth but only God can reveal the truth.
450. Truth provides the foundation upon which the house of knowledge should be built.
451. Knowledge is relative, truth absolute. Problems arise when we confuse the two.
452. If I have all knowledge in the world but have not the truth, I am as nothing.
453. Computers are able to process endless knowledge, but only humans can discern truth.
Please feel free to quote these quotes. Acknowledgement of David Tait as the author would be appreciated. There are now over 1300 David sayings for you to view at ...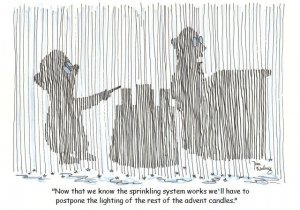 CARTOONS FROM TOON FEVER
Visit the Toon Fever website for more cartoon fun..... http://www.toonfever.com

Check it out at...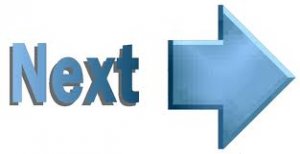 TUESDAY TEACHINGS
NEXT WEEK: A REVELATION OF... THE TABERNACLE OF DAVID - Part 8
Many sermons are preached about Michal and her resulting barrenness for 'religious' rejection of her husbands unseemly behaviour.
Ironically though, we neglect to understand how easily we too, slip into the same trap!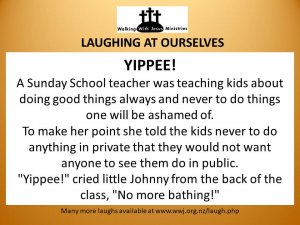 *** ANOTHER DAILY EZINE FROM WWJ!*** 'LAUGHING AT OURSELVES' Subscribe Today
As Christians, if we can't laugh at ourselves, others will! A fun way to start your day. To register today, go down to the bottom of the page link below, click on the subscribe link lao--on@wwj.org.nz (or paste the address in an email yourself and send) Then it's done!

LAUGHING AT OURSELVES
***Blessed are those who can laugh at themselves for they shall never cease to be amused***
*** Those who can't laugh at themselves leave the job to others. ***
203. More Bulletin Bloopers
*** Don't forget the annual Child Watch banquet next Tuesday. They've been serving children for 18 years.
*** We want to offer special prayers for the police officers in our congregation and all the officers on the force. Remember, Officer Wilson who was injured this week when his cruiser was hit by a car that then ran away.
*** One Sunday the first hymn listed on our song sheet was "Surley Goodness and Mercy!!" Those who weren't in a good mood when the service started immediately had a smile.
*** Youth group please remember our kick-off for January 5 and 6 is a lock-in weekend that will be "Built to Last."
*** The morning service will be followed by holy communism.
*** Please join us for the Christmas concert and sinalong.
*** Don't forget the Community Rabies Vaccination Clinic under the church picnic pavilion starting at 9:00 a.m. Saturday. The Cost is only $10 and Senior citizens are free with proof of age.
*** For those parents who attend the progressive dinner Friday, you may pick up your youth after your stop at the pastor's house.
*** Providing adequate housing to area senior citizens has always been a concern. The staff and board of The Village see themselves as being in misery to the residents of the retirement community.
*** We are asking for donations of non-perishable food items to help the needy. Please help us refill our food panty.
*** Thank you Conference Volunteers for your time and energy, especially those who helped with stuffing pockets the Friday before conference.
*** Our bulletin has changed, take a pee inside.
*** I would like to thank those who worked to make the regional annual meeting a success. Many of the delegates commented on the wonderful hostility they received from our local people.
*** Congratulations to Dawn Olson who recently graduated from booty camp at U.S. Navy's Great Lakes Recruit Training Center on Feb 22nd.
*** PLEASE NOTE: We would like to make a correction in the recent editon of the church cookbook. An inaccurate number of jalapeno peppers was given for Jeanette Crowley's Southwestern chicken salad recipe. The recipe should call for two, not 21, jalapeno peppers.
*** The marriage of Miss Freda VanAmburg and Willie Branton, which was announced in the newsletter a few weeks ago, was a mistake which we wish to correct.
*** It was incorrectly reported in last week's newsletter that this unday is T-shirt Appreciation Day. In fact, it is actually Teacher Appreciation Day.
*** It has come to our attention that there was a mistake in a newsletter item two weeks ago. It stated that Ed Burnham entertained our Men of Integrity Group at "crap shooting." It should have read "trap shooting."
*** There are two important corrections to the information in the last church newsletter on our Women's Deep Relaxation Exercise and Health Program. First, the program will include meditation, not medication. Second, it is experiential, not experimental.
QWIK QWIP: "God never asks about our ability or inability - just our availability."
FREE DOWNLOAD: You can now download the book 'Laughing At Ourselves' in PDF format at LAUGHING AT OURSELVES One of the most comprehensive sources of Christian Humour on the Net with 800 sermon fillers for your entertainment and use at ..... https://www.wwj.org.nz/content/wwj18p47.pdf
Or read them all online at.....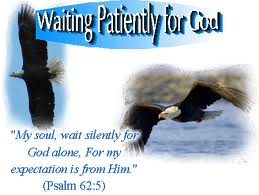 A DAVID MUSING
Here in Kenya, the favourite words are 'wait' and 'tomorrow'.
Of course, by definition, tomorrow never comes, or that is how it is in Africa! LOL!
To a Westerner of course, used to keeping time, this is extremely frustrating. It is both inefficient and costly.
Yet here, it is accepted and I have to say, the people are a lot happier with the little they have and accept delays as a part of life.
When it comes to God, very often His word to us is to wait. For His time is not our time.
So many keen Christians get frustrated when their God given plans take sooooooo long to come to fruition. Some even give up, for the waiting seems just too long and hard.
In the West we need to learn patience, both in the world and in God. We will be much more contented, I am sure, and God will use us in His time, when we are ready for His service.
Until next week.....
MAY GOD BLESS YOU AND YOU BLESS GOD
His servant and yours
David Tait

Visit us here.....
REPRODUCTION OF NEWSLETTER CONTENT
Most weeks we get enquiries about reproducing, in electronic or print form, articles contained in 'PGIM!' We welcome and encourage you to utilize this material. Freely received, freely given. We would ask though, that the source be acknowledged as an encouragement to others to subscribe to this newsletter also.
CHANGING YOUR EMAIL ADDRESS? NEWSLETTER STOPS COMING?
Each week we can lose up to 2% of our readers when they change email addresses without letting us know. Or sometimes, by your server acting strangely and just cutting us off! If you are about to change your address, please advise us of both your old and new addresses here at
enquiries@wwj.org.nz
and we will happily change our records to ensure ongoing delivery. Thanks.
Please also keep our address in your address book, as sometimes servers will automatically delete your address if there is even a one off problem in delivery. If your newsletter doesn't arrive, please let us know and we will reinstate you.
LINKS
If you would like to link your web site to ours, and ours to yours, please advise us on
links@wwj.org.nz
ABOUT US
WALKING WITH JESUS MINISTRIES is a non-profit, non-denominational, Bible based ministry located in Hastings, New Zealand. A ministry dedicated to developing discipleship, fostering unity amongst God's people to achieve the Great Commission, and in doing so, preparing for Christ's return. It is securely based upon the foundational principles of the Apostles Creed while recognising the wide and rich diversity of beliefs amongst Christians in other areas. In accordance with the Lord's direction, materials produced by the ministry are available, free of charge, to genuine enquirers upon request. The ministry is solely funded by donations, as the Lord provides. A list of materials available (plus some fun!) is obtainable and freely downloadable from our website
wwj.org.nz
or by contacting us as follows.
Walking With Jesus Ministries
7 Bull Street
Ahuriri
Napier
New Zealand
Phone: (06) 835 0567 International (+64) 6 835 0567
Email:
enquiries@wwj.org.nz
Web:
wwj.org.nz
Our role is to bless and encourage those in ministry while promoting co-operation and unity of direction amongst the body of Christ, as emphasised 3 times by Jesus in His longest prayer, immediately prior to His arrest and crucifixion. "... so that they may be one as we are one." (John 17:12, 21, 23-4) Our website is currently being developed to encourage your participation one with another, to share resources, and to enable you to promote events and items of interest to the body as a whole - and have a smile while doing it!
For comments upon and contributions to this service, please contact
david@wwj.org.nz
SUBSCRIPTION MANAGEMENT
We would encourage you to share this free service with your friends in ministry. To subscribe yourself please email pgim-on@wwj.org.nz.
If your name has been referred to us by a friend or supporting Ministry or has been obtained from a public Christian Directory or Website, it isn't our wish to burden you with information in which you aren't interested. To remove yourself from this list, please email pgim-off@wwj.org.nz.