A Weekly World Wide Word of Encouragement to those in the Ministry
PRAISE GOD IT'S MONDAY!
A WEEKLY 'WWW (world-wide word) OF ENCOURAGEMENT'
TO THOSE IN MINISTRY
A FREE service, currently connecting with Christian leaders from 3,000 denominations and ministries, in 70 countries.

Issue No: 889 Published: 05 Nov 2018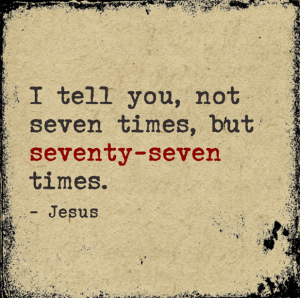 WHOSE CHURCH IS IT ANYWAY? Part 60
THE CHALLENGE OF..... LIVING THE KINGDOM LIFESTYLE
THE PARABLE OF THE UNMERCIFUL SERVANT
21 Then Peter came to Jesus and asked, "Lord, how many times shall I forgive my brother when he sins against me? Up to seven times?" 22 Jesus answered, "I tell you, not seven times, but seventy-seven times. 23 "Therefore, the kingdom of heaven is like a king who wanted to settle accounts with his servants. 24 As he began the settlement, a man who owed him ten thousand talents was brought to him. 25 Since he was not able to pay, the master ordered that he and his wife and his children and all that he had be sold to repay the debt. 26 "The servant fell on his knees before him. 'Be patient with me,' he begged, 'and I will pay back everything.' 27 The servant's master took pity on him, canceled the debt and let him go. 28 "But when that servant went out, he found one of his fellow servants who owed him a hundred denarii. He grabbed him and began to choke him. 'Pay back what you owe me!' he demanded. 29 "His fellow servant fell to his knees and begged him, 'Be patient with me, and I will pay you back.' 30 "But he refused. Instead, he went off and had the man thrown into prison until he could pay the debt. 31 When the other servants saw what had happened, they were greatly distressed and went and told their master everything that had happened. 32 "Then the master called the servant in. 'You wicked servant,' he said, 'I canceled all that debt of yours because you begged me to. 33 Shouldn't you have had mercy on your fellow servant just as I had on you?' 34 In anger his master turned him over to the jailers to be tortured, until he should pay back all he owed. 35 "This is how my heavenly Father will treat each of you unless you forgive your brother from your heart."
This parable teaches the kingdom truth of forgiveness.
The master, God, through His Son, Jesus, forgave each and every believer our sins, on the cross. 10,000 thousand talents of gold, (many millions of dollars in today's terms) is but a limited physical illustration of the total sacrifice Jesus made on your behalf and mine.
Neither you nor I can live in the presence of God as we are in the natural, for God and sin cannot coexist.
This foundational truth was graphically illustrated when Moses brought the twin tablets of the 10 Commandments, provided by and written upon by God (pure God), down Mount Sinai, only to discover the Israelites had built a golden calf and were worshipping it as a God substitute.
Moses had no choice other than to smash the tablets, as God cannot live in the presence of sin. The only other alternative would have been for all the people to die instead. The smashing of the tablets therefore, was an act of forgiveness on God's part. It was His self-sacrifice, an Old Testament picture of what would happen with Jesus, in the New.
Forgiveness is at the heart of the Gospel of Jesus. Our forgiveness of others is required in order to receive forgiveness from God!
25 And when you stand praying, if you hold anything against anyone, forgive him, so that your Father in heaven may forgive you your sins." (Mark 11:25)
Did I, did you, read that! Do we put it into practice?
We all too often forget the conditional verse after the Lord's Prayer, which says exactly the same thing.
14 For if you forgive men when they sin against you, your heavenly Father will also forgive you. 15 But if you do not forgive men their sins, your Father will not forgive your sins. (Matthew 6:14-15)
The Lord's Prayer is a key indicator that God intends to establish His kingdom here on earth.
10 your kingdom come, your will be done on earth as it is in heaven. (Matthew 6:10)
And it also contains the call for forgiveness.
4 Forgive us our sins, for we also forgive everyone who sins against us. (Luke 11:4)
Forgiveness then, as the parable teaches, is at the centre of the establishment of God's kingdom.
By observation too, it is clear that lack of forgiveness is a huge problem, both in individual believers and in the church as a whole.
Holding on to grudges kills spiritual, and often physical, life! The root of bitterness, of unforgiveness, makes us captive to sin.
For I see that you are full of bitterness and captive to sin." (Acts 8:23)
Bitterness grieves God. It can only be overcome through kindness and forgiveness.
30 And do not grieve the Holy Spirit of God, with whom you were sealed for the day of redemption. 31 Get rid of all bitterness, rage and anger, brawling and slander, along with every form of malice. 32 Be kind and compassionate to one another, forgiving each other, just as in Christ God forgave you. (Ephesians 4:30-32)
For a united church, for God's kingdom to be established upon the earth, total forgiveness of one another for the supposed wrongs we feel have been committed upon us, is an essential and foundational requirement.
How is your 'forgiveness quotient' today? Zero! 100%! Or, more likely, somewhere in between.
What are you going to do about it? What you do regarding forgiveness is solely up to you, not the other party involved. As I have found out for myself, you too will be surprised to find out what difference forgiveness makes in your life. A huge burden will be lifted off your shoulders.
Try it and find out.
In doing so, you will take one step towards seeing the establishment of God's kingdom upon the earth.
(Continued next week)
Find out more about us here.....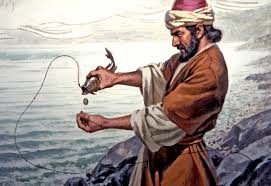 FROM THE WORD
THE WORDS OF JESUS
May we hear what the Lord is saying to us.....
Paying the Temple Tax (Matthew 17:24-7)
By Peter, to be paid to the taxman
"What do you think, Simon?"
"Do the kings of this world collect their taxes and duties from their own sons or from others?"
"In that case the sons are exempt. But to avoid giving offense to anyone, go to the lake, and throw out a fishing line with a hook. Pull in the first fish you catch, and when you open its mouth there you'll find a stater coin. Take the coin and give it to them for both me and you."
Who is Greatest in the Kingdom? (Matthew 18:1-6, Mark 9:33-7, Luke 9:46-8)
An argument between the Disciples.
"What were you talking about on the way?"
"I tell you the truth, unless you change the way you think and become like little children, you won't ever enter the kingdom of heaven. 4But whoever humbles themselves and becomes like this little child is the greatest in the kingdom of heaven. 5Whoever accepts a little child like this in my name accepts me. 6But anyone who makes one of these little ones who trust in me sin, it would be better for them to have a large millstone tied around their neck and be drowned in the depths of the sea.
"What disaster is coming on the world for all its temptations to sin! Temptations will surely come, but it will be a disaster for the person through whom the temptation comes! 8If your hand or your foot causes you to sin, cut it off and throw it away. It's better for you to enter eternal life crippled or lame rather than to have two hands or two feet and to be thrown into eternal fire. 9If your eye causes you to sin, pull it out and throw it away. It's better for you to enter eternal life with one eye than to have two eyes and to be thrown into the fire of judgment.
Zeal Without Understanding (, Mark 9:38-41, Luke 9:49-50)
John asking about an unknown man healing in the name of Jesus.
"Don't stop him," "For no one who is doing miracles in my name can curse me at the same moment. Anyone who is not against us is for us. Anyone who gives a cup of water to you in my name, because you belong to Christ, won't lose their reward, believe me.
(Continued next week)
You can download the complete 'Words of Jesus' here.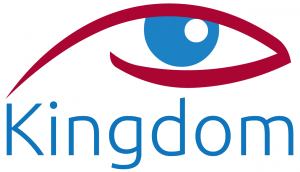 OUR AFRICAN EXPERIENCE
FOR MORE DETAILED AND REGULAR UPDATES, VISIT OUR FACEBOOK PAGE
AN EYE 4 Africa - https://www.facebook.com/aneye4africa/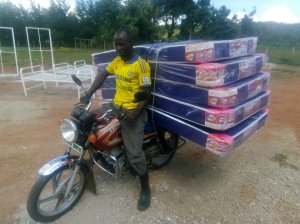 WORK ON THE WARD CONTINUES
More arrivals via bodaboda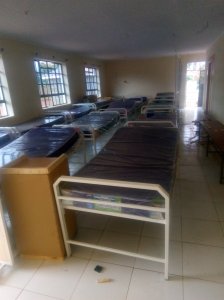 On the beds. Looking good!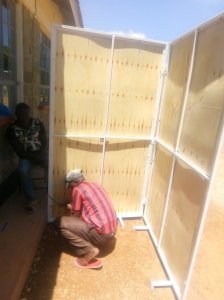 Building temporary partitions.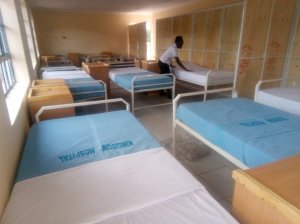 Hey Presto!
Millie making up the beds. Now looks like w Ward!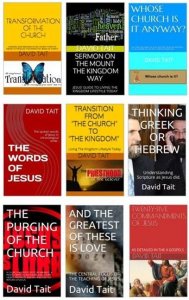 ***NOW***NINE BOOKS ARE AVAILABLE ON AMAZON!!!
9 BOOKS are now available on Amazon (Kindle)!

All are available worldwide for electronic download on Amazon (Kindle) for $US0.99c . Unfortunately there has to be a charge in order to list.

Your support would be appreciated and they could well change your life!

They are all found at this link.....
http://www.amazon.com/s/ref=nb_sb_noss?url=search-alias%3Daps&field-keywords=david+tait+books/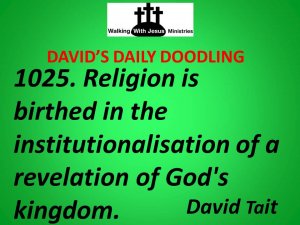 ***DAILY EZINE!*** 'DAVID'S DAILY DOODLINGS' Subscribe Today
Receive one of David's sayings in your mailbox each day to inspire, challenge or maybe, amuse. To register today, go down to the bottom of the page link below, click on the subscribe link dd-on@wwj.org.nz (or paste the address in an email yourself and send) Then it's done! If you have an Irish heritage, you will love the background coloring!
Subscription and back issue link is.....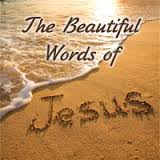 'THE WORDS OF JESUS' REMAIN AVAILABLE FOR PDF DOWNLOAD
Join the many who have downloaded the 'The Words of Jesus'. I am sure you will be blessed by it, as I have been.

One key element here is the setting out in chronological order (as far as it is possible to do so) our Lord's words drawn from all the Gospels, and the elimination of repetition between Gospels.

You may be surprised by the different perspective this presentation gives you both in understanding of His life and ministry, and in achieving a closer relationship with Him.

Download the free PDF here.....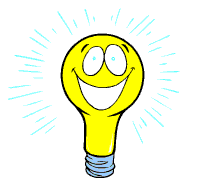 DAVID'S DOODLINGS
DARKNESS AND LIGHT
408. The only way to turn off darkness is to switch on the light.

409. The laws of both Nature and the Spirit reveal that light will always penetrate darkness.

410. Most people try to switch off darkness when in reality, they need to turn on the light.

411. There is nowhere so dark that it cannot be penetrated by light.

412. So often we don't appreciate the true value of light until we find ourselves in darkness.

413. Light doesn't shine brightly through a dirty window.

414. We must pull back the curtains to let light shine into the room of our life.

415. Light and darkness cannot co-exist. The one will always mingle with the other.

416. There must always be a barrier to separate light and darkness.

417. There are only two ways to turn light into darkness - building walls to exclude the light, or turning the light off at its source. The second is by far the easiest.

1276. For the darker the darkness, the brighter the light will be seen that shines within it.

Please feel free to quote these quotes. Acknowledgement of David Tait as the author would be appreciated. There are now over 1300 David sayings for you to view at ...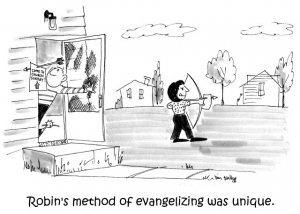 CARTOONS FROM TOON FEVER
Visit the Toon Fever website for more cartoon fun..... http://www.toonfever.com

Check it out at...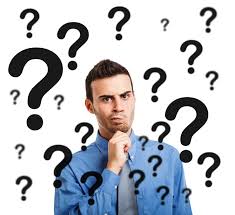 TUESDAY TEACHINGS
NEXT WEEK: A REVELATION OF... THE TABERNACLE OF DAVID - Part 6
The question God continually asks us, one way or another is, "How much are we prepared to sacrifice for Him?"

Next week we are looking at the sacrifice He desires, indeed requires!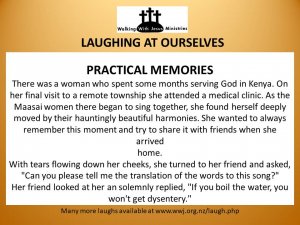 *** ANOTHER DAILY EZINE FROM WWJ!*** 'LAUGHING AT OURSELVES' Subscribe Today
As Christians, if we can't laugh at ourselves, others will! A fun way to start your day. To register today, go down to the bottom of the page link below, click on the subscribe link lao--on@wwj.org.nz (or paste the address in an email yourself and send) Then it's done!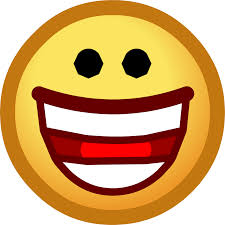 LAUGHING AT OURSELVES
***Blessed are those who can laugh at themselves for they shall never cease to be amused***
*** Those who can't laugh at themselves leave the job to others. ***
QWIK QWIP: "Laughter is the shortest distance between two people."
199. No Brain
A college student was in a philosophy class, where there was a class discussion about whether or not God exists, The professor had the following logic...
"Has anyone in this class heard God?" Nobody spoke.
"Has anyone in this class touched God?" Again, nobody spoke.
"Has anyone in this class seen God?" When nobody spoke for the third time, he simply stated, "Then there is no God."
The student did not like the sound of this at all, and asked for permission to speak. The professor granted it, and the student stood up and asked the following questions of his classmates:
"Has anyone in this class heard our professor's brain?" Silence. "Has anyone in this class touched our professor's brain?" Absolute silence. "Has anyone in this class seen our professor's brain?" When nobody in the class dared to speak, the student concluded, "Then, according to our professor's logic, it must be true that our professor has no brain!"
QWIK QWIP: "Without God the world would be a maze without a clue."
200. Friends and Family
Three friends die in a car crash, and they find themselves at the Gates of Heaven. Before entering, they are each asked a question by St. Peter himself.
"When you are in your casket and friends and family are mourning upon you, what would you like to hear them say about you?" asks St. Peter.
The first guy says, "I would like to hear them say that I was a great doctor and a great family man."
The second guy says, "I would like to hear that I was a wonderful husband and school teacher who made a huge difference in our children."
The last guy replies. "I would like to hear them say.... 'HEY LOOK!!! HE'S MOVING!'"
FREE DOWNLOAD: You can now download the book 'Laughing At Ourselves' in PDF format at LAUGHING AT OURSELVES One of the most comprehensive sources of Christian Humour on the Net with 800 sermon fillers for your entertainment and use at ..... https://www.wwj.org.nz/content/wwj18p47.pdf
Or read them all online at.....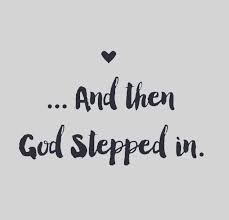 A DAVID MUSING
Kathy and I have lived in Africa for 15 months now.
We have been through many trials and tribulations, successes and delays. and delays, and delays! But that is Africa.
However, it is amazing how God takes you right to your limit, and then brings something or someone to help overcome the challenge you have at the time.
If it was only once, or even twice or thrice, you could say it was coincidence.
But when it happens so many times, it has to be God.
This week, as you can see above we are preparing to open a Ward in our hospital. A big challenge logistically, which we can cope with, but also medically, where it is outside our comfort zone and experience, particularly in such a different society. Rules, regulations and expectations here are all new to us.
And then....... God sends us a Medical Officer (Doctor) to help us overcome all the challenges we face in this area. THANK YOU LORD!
What He has done for us He can do for you, if you put yourself completely in His hands and do His will for your life, and not your own.
Until next week.....
MAY GOD BLESS YOU AND YOU BLESS GOD
His servant and yours
David Tait

Visit us here.....
REPRODUCTION OF NEWSLETTER CONTENT
Most weeks we get enquiries about reproducing, in electronic or print form, articles contained in 'PGIM!' We welcome and encourage you to utilize this material. Freely received, freely given. We would ask though, that the source be acknowledged as an encouragement to others to subscribe to this newsletter also.
CHANGING YOUR EMAIL ADDRESS? NEWSLETTER STOPS COMING?
Each week we can lose up to 2% of our readers when they change email addresses without letting us know. Or sometimes, by your server acting strangely and just cutting us off! If you are about to change your address, please advise us of both your old and new addresses here at
enquiries@wwj.org.nz
and we will happily change our records to ensure ongoing delivery. Thanks.
Please also keep our address in your address book, as sometimes servers will automatically delete your address if there is even a one off problem in delivery. If your newsletter doesn't arrive, please let us know and we will reinstate you.
LINKS
If you would like to link your web site to ours, and ours to yours, please advise us on
links@wwj.org.nz
ABOUT US
WALKING WITH JESUS MINISTRIES is a non-profit, non-denominational, Bible based ministry located in Hastings, New Zealand. A ministry dedicated to developing discipleship, fostering unity amongst God's people to achieve the Great Commission, and in doing so, preparing for Christ's return. It is securely based upon the foundational principles of the Apostles Creed while recognising the wide and rich diversity of beliefs amongst Christians in other areas. In accordance with the Lord's direction, materials produced by the ministry are available, free of charge, to genuine enquirers upon request. The ministry is solely funded by donations, as the Lord provides. A list of materials available (plus some fun!) is obtainable and freely downloadable from our website
wwj.org.nz
or by contacting us as follows.
Walking With Jesus Ministries
7 Bull Street
Ahuriri
Napier
New Zealand
Phone: (06) 835 0567 International (+64) 6 835 0567
Email:
enquiries@wwj.org.nz
Web:
wwj.org.nz
Our role is to bless and encourage those in ministry while promoting co-operation and unity of direction amongst the body of Christ, as emphasised 3 times by Jesus in His longest prayer, immediately prior to His arrest and crucifixion. "... so that they may be one as we are one." (John 17:12, 21, 23-4) Our website is currently being developed to encourage your participation one with another, to share resources, and to enable you to promote events and items of interest to the body as a whole - and have a smile while doing it!
For comments upon and contributions to this service, please contact
david@wwj.org.nz
SUBSCRIPTION MANAGEMENT
We would encourage you to share this free service with your friends in ministry. To subscribe yourself please email pgim-on@wwj.org.nz.
If your name has been referred to us by a friend or supporting Ministry or has been obtained from a public Christian Directory or Website, it isn't our wish to burden you with information in which you aren't interested. To remove yourself from this list, please email pgim-off@wwj.org.nz.