A Weekly World Wide Word of Encouragement to those in the Ministry
PRAISE GOD IT'S MONDAY!
A WEEKLY 'WWW (world-wide word) OF ENCOURAGEMENT'
TO THOSE IN MINISTRY
A FREE service, currently connecting with Christian leaders from 3,000 denominations and ministries, in 70 countries.

Issue No: 870 Published: 25 Jun 2018

WHOSE CHURCH IS IT ANYWAY? Part 48
THE SHEPHERD AND HIS FLOCK
"I tell you the truth, the man who does not enter the sheep pen by the gate, but climbs in by some other way, is a thief and a robber. 2 The man who enters by the gate is the shepherd of his sheep. 3 The watchman opens the gate for him, and the sheep listen to his voice. He calls his own sheep by name and leads them out. 4 When he has brought out all his own, he goes on ahead of them, and his sheep follow him because they know his voice. 5 But they will never follow a stranger; in fact, they will run away from him because they do not recognize a stranger's voice." 6 Jesus used this figure of speech, but they did not understand what he was telling them. 7 Therefore Jesus said again, "I tell you the truth, I am the gate for the sheep. 8 All who ever came before me were thieves and robbers, but the sheep did not listen to them. 9 I am the gate; whoever enters through me will be saved. He will come in and go out, and find pasture. 10 The thief comes only to steal and kill and destroy; I have come that they may have life, and have it to the full. 11 "I am the good shepherd. The good shepherd lays down his life for the sheep. 12 The hired hand is not the shepherd who owns the sheep. So when he sees the wolf coming, he abandons the sheep and runs away. Then the wolf attacks the flock and scatters it. 13 The man runs away because he is a hired hand and cares nothing for the sheep. 14 "I am the good shepherd; I know my sheep and my sheep know me— 15 just as the Father knows me and I know the Father—and I lay down my life for the sheep. 16 I have other sheep that are not of this sheep pen. I must bring them also. They too will listen to my voice, and there shall be one flock and one shepherd. 17 The reason my Father loves me is that I lay down my life—only to take it up again. 18 No one takes it from me, but I lay it down of my own accord. I have authority to lay it down and authority to take it up again. This command I received from my Father." (John 10:1-18)

One morning, I was lying in bed listening to the radio. There was a programme on about teaching religion in schools. Setting a benchmark, 55% of New Zealanders considered themselves Christian (most are nominal though), 30% atheist or agnostic, with 15% following other religions. In essence, the conclusion was that it was acceptable to teach 'religious moral values' without teaching any particular 'religion'. One universal God etc., etc. The one world church movement is growing, and sadly, is supported by many 'Christians'.
The Christians, and others, had not read, misunderstood, or rejected this parable. For Jesus was warning here about this 'politically correct', worldly conclusion. According to Jesus, there is only one way, one gate, to enter the kingdom of God. Either Jesus is lying, which means we shouldn't believe anything He says, or He is speaking the truth, informing us of an unequivocal fact, one which we ignore at our peril. He reiterates this truth in Matthew.
13 "Enter through the narrow gate. For wide is the gate and broad is the road that leads to destruction, and many enter through it. 14 But small is the gate and narrow the road that leads to life, and only a few find it. (Matthew 7:13-14)

The choices are the broad gate of inclusion and destruction, or the narrow gate of life, now and for eternity. This choice is mine. This choice is yours. Which gate will you choose?

The parable continues to say that there are two groups of sheep that will be combined into one flock, in the kingdom.
16 I have other sheep that are not of this sheep pen. I must bring them also. They too will listen to my voice, and there shall be one flock and one shepherd. (John 10:16)
The two lots of sheep that are to join together are the Jews who choose to follow Jesus, along with the gentiles, whom the Jews of the time, and many still today, would not consider could ever be acceptable to God, without first becoming Jews. Peter, the Jew, had to learn this lesson through the vision he received from the Lord about all animals now being clean to eat.
15 "As I began to speak, the Holy Spirit came on them as he had come on us at the beginning. 16 Then I remembered what the Lord had said: 'John baptized with water, but you will be baptized with the Holy Spirit.' 17 So if God gave them the same gift as he gave us, who believed in the Lord Jesus Christ, who was I to think that I could oppose God?" 18 When they heard this, they had no further objections and praised God, saying, "So then, God has granted even the Gentiles repentance unto life." (Acts 11:15-18)
I look forward to the day when we will all, Jewish and gentile followers of Jesus will be gathered into the one flock with one shepherd.
Thank you Lord.
(Continued next week)
Find out more about us here.....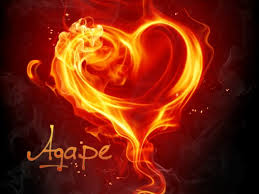 FROM THE WORD
THE WORDS OF JESUS
May we hear what the Lord is saying to us.....
Eye for an Eye (Matthew 5:38-42)
"You've heard that the law said, 'An eye for an eye, and a tooth for a tooth.' But I tell you, don't resist someone who is evil. If someone slaps you on the right cheek, turn the other cheek to them as well. 40If someone wants to sue you in court and takes your shirt, give them your coat too. If someone demands that you go one mile, go with them two. Give to those who ask you, and don't turn away those who want to borrow from you.
Love for Your Enemies (Matthew 5:43-8, Luke 6:27-36)
"You've heard that the law said, 'Love your neighbor and hate your enemy.' But I tell you, love your enemies and pray for those who persecute you, so you may become children of your heavenly Father. For his sun shines on both the good and the bad; and he makes the rain fall on both those who do right and those who do wrong. For if you only love those who love you, what reward do you have? Don't even the tax-collectors do that? If you only speak kindly to your family, what more are you doing than anyone else? Even the heathen do that! Grow up and become completely trustworthy, just as your heavenly Father is trustworthy.
When Giving to the Needy (Matthew 6:1-4)
"Make sure not to do your good deeds in front of people, just so they can be seen. Otherwise you won't have any reward from your Father in heaven. When you give to the poor, don't be like the hypocrites who blow their own trumpets to announce what they're doing in the synagogues and in the streets so that people will praise them. I tell you the truth: they already have their reward. When you give to the poor, don't let your left hand know what your right hand's doing. That way what you give will be in secret, and your Father who sees what happens in secret will reward you.
(Continued next week)
You can download the complete 'Words of Jesus' here.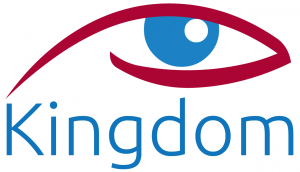 OUR AFRICAN EXPERIENCE
Back into full action now, having been given very good treatment by the medical team in our Kingdom Health Clinic. Thanks guys.
There will be no more shared African Experiences this week but please, see what I have written in A DAVID MUSING for more.
FOR MORE DETALED AND REGULAR UPDATES, VISIT OUR FACEBOOK PAGE
AN EYE 4 Africa - https://www.facebook.com/aneye4africa/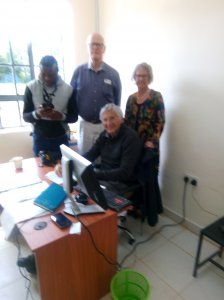 HUGE ANNOUNCEMENT! OUR FIRST CORPORATE SPONSORSHIP
We are thrilled to announce a partnership with PROJECT C.U.R.E. to supply medical equipment and disposables. They will provide annually, upon our request, a 40' Container packed full with the equipment we need to build up the hospital, valued from $US450,000+ (NZ$650,000+) ! That is potentially worth $2,250,000 ((NZ$3,250.000) over a 5 year term.
This week, we have had their Assessor, Raymond White with us, to analyse what our needs are.

Project C.U.R.E. are the largest supplier in the world of medical equipment in the world, sending out, last year alone, 178 containers worldwide. Over the past 30 years they have sent out 2,000 containers, with a value of 3/4 of a billion USD. An amazing organisation.

Raymond White with our Medical Director, Job, and Kathy and David. A beautiful, gentle man, 78 years old, who has been voluntarily doing assessments in so many countries, for over a decade.

PS: Another exciting sponsor is coming soon too!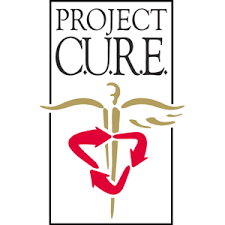 Project Cure logo.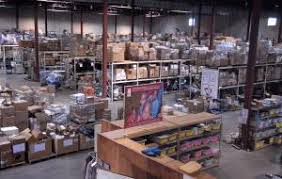 A small part of one of their 6 vast warehouses, spread across the United States.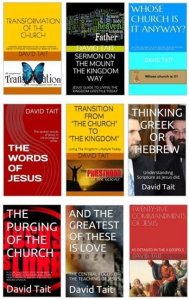 ***NOW***NINE BOOKS ARE AVAILABLE ON AMAZON!!!
9 BOOKS are now available on Amazon (Kindle)!

All are available worldwide for electronic download on Amazon (Kindle) for $US0.99c . Unfortunately there has to be a charge in order to list.

Your support would be appreciated and they could well change your life!

They are all found at this link.....
http://www.amazon.com/s/ref=nb_sb_noss?url=search-alias%3Daps&field-keywords=david+tait+books/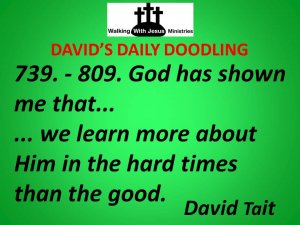 ***DAILY EZINE!*** 'DAVID'S DAILY DOODLINGS' Subscribe Today
Receive one of David's sayings in your mailbox each day to inspire, challenge or maybe, amuse. To register today, go down to the bottom of the page link below, click on the subscribe link dd-on@wwj.org.nz (or paste the address in an email yourself and send) Then it's done! If you have an Irish heritage, you will love the background coloring!
Subscription and back issue link is.....

'THE WORDS OF JESUS' REMAIN AVAILABLE FOR PDF DOWNLOAD
Join the many who have downloaded the 'The Words of Jesus'. I am sure you will be blessed by it, as I have been.

One key element here is the setting out in chronological order (as far as it is possible to do so) our Lord's words drawn from all the Gospels, and the elimination of repetition between Gospels.

You may be surprised by the different perspective this presentation gives you both in understanding of His life and ministry, and in achieving a closer relationship with Him.

Download the free PDF here.....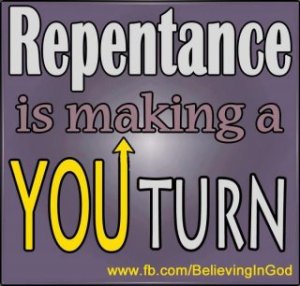 DAVID'S DOODLINGS
ON REPENTANCE AND FORGIVENESS
163. True repentance is - a godly principle applied.

164. Personal repentance is a verb, not an adjective.

165. True repentance is an action that results in a life changing reaction.

166. Show me one who walks in forgiveness and talks with their wallet, and I will show you a true believer.

167. It is amazing how a sprinkling of forgiveness can calm a raging sea of hurts.

168. Sadly, the human mind subtly subverts the holy, 'I Am', into the unholy, 'I am'!

187. Forgiveness is unique. The more you give the more you get.

188. Forgiveness is the one thing you can have more of by giving it away.

189. There are two inexplicable things in life - that the bumblebee can fly and that the more forgiveness I give, the more I get.

Please feel free to quote these quotes. Acknowledgement of David Tait as the author would be appreciated. There are now over 1300 David sayings for you to view at ...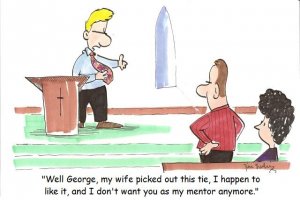 CARTOONS FROM TOON FEVER
Visit the Toon Fever website for more cartoon fun..... http://www.toonfever.com

Check it out at...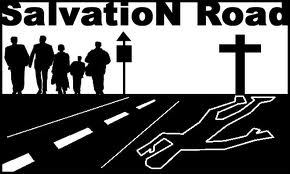 TUESDAY TEACHINGS
NEXT WEEK: THE WAY TO SALVATION

How we receive God's gift of eternal life.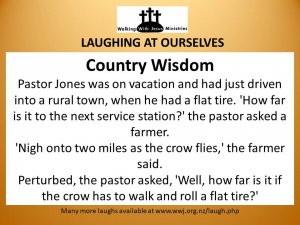 *** ANOTHER DAILY EZINE FROM WWJ!*** 'LAUGHING AT OURSELVES' Subscribe Today
As Christians, if we can't laugh at ourselves, others will! A fun way to start your day. To register today, go down to the bottom of the page link below, click on the subscribe link lao--on@wwj.org.nz (or paste the address in an email yourself and send) Then it's done!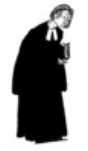 LAUGHING AT OURSELVES
***Blessed are those who can laugh at themselves for they shall never cease to be amused***
*** Those who can't laugh at themselves leave the job to others. ***
153. The Righteous Eat
My pastor-husband Scott has a sweet tooth, so I knew the chocolate chip cookies I'd just baked might disappear before I returned from running errands.
To discourage him, I taped a verse on the wrapped goodies: "Everything is permissible for me -- but not everything is beneficial." - 1 Corinthians 6:12.
When I returned I found half the cookies gone and another verse attached: "The righteous eat to their heart's content, but the stomach of the wicked goes hungry" - Proverbs 13:25.
QWIK QWIP: "Success is getting up one more time."
154. Thanks A Lot:
A minister was called to come to the bedside of a man who was dying. In spite of the lateness of the hour, the minister came and did what he could for the dying man. In a barely audible voice, and between hoarse hacking coughs, the man confessed his sins and asked the Lord's forgiveness as the minister bent close to catch his words.
As he was leaving, the minister said to the man's wife, "I was happy to come and comfort your husband the best I could. But, you're not members of my church. Don't you have a minister of your own faith?"
"Oh yes," the woman said, "but we couldn't call him out in the middle of the night and have him exposed to scarlet fever."
Or read them all online at.....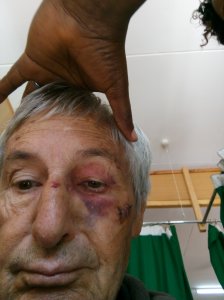 A DAVID MUSING
Unfortunately, this week I had a fall when paying the bill in a restaurant. (Must be something deep there somewhere!)
It was dark and I tripped over a small step. Stupidly, I tried to recue the plate I was carrying with the bill on it, rather than look after my head, which smashed into the concrete floor.
Result was a black eye and 3 stitches, where my glasses dug into me!
Here you get the explanations 'All things work together for the best in God' (welllllllllll. my body didn't think so!) Alternatively, 'it was evil spirits'. Well, we had just concluded a $US2,500.,000 deal for free equipment, over 5 years!
My explanation was chivalry, as I did save the plate - or more likely stupidity in not seeing the step!
Sometimes 'Christianese' is not very helpful in situations where a simple 'sorry' would suffice.
However, I am now mending and will live, with a pirates scar to show off on my face as a memento of the experience! So not all is bad then!
Another African experience - hopefully one not to be repeated!
Until next week.......

MAY GOD BLESS YOU AND YOU BLESS GOD.


His servant and yours
David Tait

Visit us here.....
REPRODUCTION OF NEWSLETTER CONTENT
Most weeks we get enquiries about reproducing, in electronic or print form, articles contained in 'PGIM!' We welcome and encourage you to utilize this material. Freely received, freely given. We would ask though, that the source be acknowledged as an encouragement to others to subscribe to this newsletter also.
CHANGING YOUR EMAIL ADDRESS? NEWSLETTER STOPS COMING?
Each week we can lose up to 2% of our readers when they change email addresses without letting us know. Or sometimes, by your server acting strangely and just cutting us off! If you are about to change your address, please advise us of both your old and new addresses here at
enquiries@wwj.org.nz
and we will happily change our records to ensure ongoing delivery. Thanks.
Please also keep our address in your address book, as sometimes servers will automatically delete your address if there is even a one off problem in delivery. If your newsletter doesn't arrive, please let us know and we will reinstate you.
LINKS
If you would like to link your web site to ours, and ours to yours, please advise us on
links@wwj.org.nz
ABOUT US
WALKING WITH JESUS MINISTRIES is a non-profit, non-denominational, Bible based ministry located in Hastings, New Zealand. A ministry dedicated to developing discipleship, fostering unity amongst God's people to achieve the Great Commission, and in doing so, preparing for Christ's return. It is securely based upon the foundational principles of the Apostles Creed while recognising the wide and rich diversity of beliefs amongst Christians in other areas. In accordance with the Lord's direction, materials produced by the ministry are available, free of charge, to genuine enquirers upon request. The ministry is solely funded by donations, as the Lord provides. A list of materials available (plus some fun!) is obtainable and freely downloadable from our website
wwj.org.nz
or by contacting us as follows.
Walking With Jesus Ministries
7 Bull Street
Ahuriri
Napier
New Zealand
Phone: (06) 835 0567 International (+64) 6 835 0567
Email:
enquiries@wwj.org.nz
Web:
wwj.org.nz
Our role is to bless and encourage those in ministry while promoting co-operation and unity of direction amongst the body of Christ, as emphasised 3 times by Jesus in His longest prayer, immediately prior to His arrest and crucifixion. "... so that they may be one as we are one." (John 17:12, 21, 23-4) Our website is currently being developed to encourage your participation one with another, to share resources, and to enable you to promote events and items of interest to the body as a whole - and have a smile while doing it!
For comments upon and contributions to this service, please contact
david@wwj.org.nz
SUBSCRIPTION MANAGEMENT
We would encourage you to share this free service with your friends in ministry. To subscribe yourself please email pgim-on@wwj.org.nz.
If your name has been referred to us by a friend or supporting Ministry or has been obtained from a public Christian Directory or Website, it isn't our wish to burden you with information in which you aren't interested. To remove yourself from this list, please email pgim-off@wwj.org.nz.