A Weekly World Wide Word of Encouragement to those in the Ministry
PRAISE GOD IT'S MONDAY!
A WEEKLY 'WWW (world-wide word) OF ENCOURAGEMENT'
TO THOSE IN MINISTRY
A FREE service, currently connecting with Christian leaders from 3,000 denominations and ministries, in 70 countries.

Issue No: 1124 Published: 01 May 2023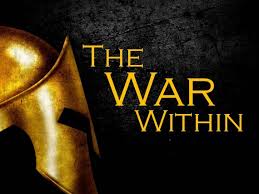 THINKING GREEK OR HEBREW
THE SOURCE OF SIN

Greek (Western) In Western thought we believe in a persona called satan (usually capitalized which I have always refused to do) who rules the demons (often regarded as fallen angels) who largely cause us to sin.
This concept of 2 opposing empires of good and evil first arose in Persia but also fits comfortably into the Greek concept of good and evil gods, or gods with good and bad sides to their nature.
The end result of this is that we blame a lot of our sin upon the devil. In other words, we conveniently disclaim responsibility for our actions, saying our actions are of the devil, and so excusing sin in our life.
Our translation of Scripture reflects this understanding. As we have mentioned, the word 'satan' is capitalized and the persona treated as a spiritual being in charge of the horde of demons (perhaps fallen angels) that disrupt our lives. Yet the Hebrew understanding of the word 'satan' is.....
an opposing force to the Words of YHVH with all of the following meanings: divide, set at odds with, accuse, slander, reject, deceive, oppose, be adversarial. (hethathasanear.com/Warfare-2.html)
Not once in the original Hebrew language is satan identified as having a persona or form, spiritual or physical.

Eastern (Hebrew) In Hebrew thought, evil comes from within the individual. It is regarded as personal opposition to the Words of God (at heart, 'selfness' through human 'selfishness'.)
The force of evil is found in our human self-determination which is in opposition to the godly foundation of self-denial.
This is beautifully expressed in a practical way by Jesus.....
23 Jesus replied, "If anyone loves me, he will obey my teaching. My Father will love him, and we will come to him and make our home with him. 24 He who does not love me will not obey my teaching. These words you hear are not my own; they belong to the Father who sent me. (John 14:23-4)
And again.....
23 Then he said to them all: "If anyone would come after me, he must deny himself and take up his cross daily and follow me. (Luke 9:23)
James put it this way.....
16 For where you have envy and selfish ambition, there you find disorder and every evil practice. (James 3:16)
Paul explained the same principle as.....
4 Each of you should look not only to your own interests, but also to the interests of others. (Philippians 2:4)
When I was a boy (some time ago now!) we used to pray the Lord's Prayer in church every Sunday. At that time it was recited out of the King James Version.....
13And lead us not into temptation, but deliver us from evil: (Matthew 6:13a)
In this instance, the literal translation (of much of) the King James expresses the Hebrew view of evil as a force, rather than as a person, as most later translations record it. E.g. NIV - deliver us from the evil one.
Paul, when explaining his ongoing tendency to sin, does not blame his sin on a person of satan or demons, but on the old selfish nature still lurking within him - but of course, one which he was gradually overcoming with the help of the Holy Spirit.
14 We know that the law is spiritual; but I am unspiritual, sold as a slave to sin. 15 I do not understand what I do. For what I want to do I do not do, but what I hate I do. 16 And if I do what I do not want to do, I agree that the law is good. 17 As it is, it is no longer I myself who do it, but it is sin living in me. 18 I know that nothing good lives in me, that is, in my sinful nature. For I have the desire to do what is good, but I cannot carry it out. 19 For what I do is not the good I want to do; no, the evil I do not want to do—this I keep on doing. 20 Now if I do what I do not want to do, it is no longer I who do it, but it is sin living in me that does it. 21 So I find this law at work: When I want to do good, evil is right there with me. 22 For in my inner being I delight in God's law; 23 but I see another law at work in the members of my body, waging war against the law of my mind and making me a prisoner of the law of sin at work within my members. 24 What a wretched man I am! Who will rescue me from this body of death? 25 Thanks be to God—through Jesus Christ our Lord! So then, I myself in my mind am a slave to God's law, but in the sinful nature a slave to the law of sin.(Romans 7:14-25)

SOME SPIRITUAL IMPLICATIONS FOR TODAY
I fully understand that the Hebrew view contradicts virtually all our understanding and teaching!
I just ask that we both don't reject out of hand what has been said here but absorb the vital spiritual principle it contains.
The key element is not the theological argument but the necessity for us to take responsibility for our own lives and the sin in our lives. God is 'selfless'. We are by nature 'selfish'. Replacing our 'selfishness' with God's 'selflessness' is what walking with Jesus is all about. Are we prepared to make the 'self-sacrifice' required?
(Continued next week)
Find out more about us at.....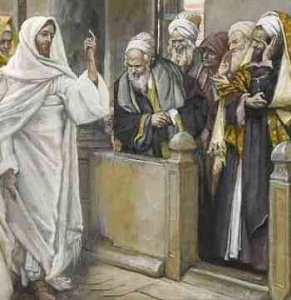 FROM THE WORD
THE WORDS OF JESUS
Jesus Rebukes 3 Cities (Matthew 11:20-30)
Jesus denounced the people of the towns where most of His miracles were performed for not repenting.
"Shame on you, Korazin; shame on you, Bethsaida! If the miracles had been performed in Tyre and Sidon which happened among you, they would have repented in sackcloth and ashes long ago. But I tell you that on the Day of Judgment it will be better for Tyre and Sidon than it will for you! And what about you, Capernaum? Will you be exalted to heaven? No, you'll go down to Hades! If the miracles had been performed in Sodom which happened among you, Sodom would still be here today. But I tell you that on the Day of Judgment it will be better for Sodom than it will for you!"
Jesus Anointed at Simon's House (Luke 7:36-50)
Simon the Pharisee criticized Jesus for allowing a sinful woman to anoint Him with perfume.
"Simon, I have something to tell you."
"Once two people were in debt to a money-lender. One owed five hundred denarii, the other only fifty.
Neither of them could repay him, so he forgave the debts. Which one will love him the most?"
The one he forgave the most.
"You're absolutely right," "You see this woman? When I came into your house, you didn't give me water to wash my feet. But she has washed my feet with her tears, and wiped them with her hair. You didn't give me a kiss, but since I came in she hasn't stopped kissing my feet. You didn't anoint my head with oil, but she poured perfume over my feet. So I tell you, her many sins have been forgiven—that's why she loves so much. But whoever is forgiven little, only loves a little."
To the woman.
"Your sins have been forgiven."
"Your trust has saved you, go in peace."
Pharisees Rebuked(Matthew 12:24-37, Mark 3:22-30)
The Pharisees claimed Jesus' power to heal came from demons.
"Any kingdom divided against itself will be destroyed. No town or household divided against itself can stand. If Satan drives out Satan, he's divided against himself— so how could his kingdom stand? If I'm throwing out demons in the name of Beelzebub, in whose name are your people throwing out demons? Your own people prove you're wrong! But if I'm throwing out demons through the power of the Spirit of God, then the kingdom of God has come to you!
"Can you enter a strong man's house and take his belongings unless you tie him up first? If you do that then you can take everything in his house. Those who are not with me are against me, and those who do not gather together with me do the opposite: they are scattering. That's why I'm telling you that every sin and blasphemy you commit will be forgiven, except blasphemy against the Spirit which won't be forgiven. Those who say something against the Son of man will be forgiven, but those who say something against the Holy Spirit won't be forgiven, neither in this life nor the next. Either decide that the tree is good, and its fruit good, or decide that the tree is bad and its fruit is bad—for the tree is known by its fruit. You viper's brood, how can you who are evil say anything good? For your mouth simply says what your mind is busy thinking about. A good person brings out good from their store of good things, and an evil person brings out evil from their store of evil things. I tell you, people will have to account for every careless thing they say on the Day of Judgment. For what you say will either vindicate you or condemn you."
(Continued next week)
Find out more about us at.....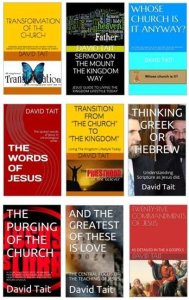 ***NOW***NINE BOOKS ARE AVAILABLE ON AMAZON!!!
9 BOOKS are now available on Amazon (Kindle)!

All are available worldwide for electronic download on Amazon (Kindle) for $US0.99c . Unfortunately there has to be a charge in order to list.

Your support would be appreciated and they could well change your life!
Many more online at https://www.wwj.org.nz/more-free-downloads

They are all found at this link.....
http://www.amazon.com/s/ref=nb_sb_noss?url=search-alias%3Daps&field-keywords=david+tait+books/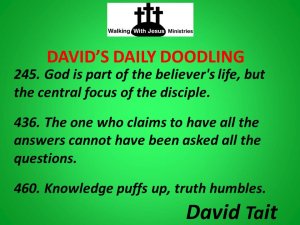 *DAVID"S DOODLINGS
Enjoy some of David's sayings here, plus 1300 more on the website at.....

'THE WORDS OF JESUS' REMAIN AVAILABLE FOR PDF DOWNLOAD
Join the many who have downloaded the 'The Words of Jesus'. I am sure you will be blessed by it, as I have been.
One key element here is the setting out in chronological order (as far as it is possible to do so) our Lord's words drawn from all the Gospels, and the elimination of repetition between Gospels.
You may be surprised by the different perspective this presentation gives you both in understanding of His life and ministry, and in achieving a closer relationship with Him.

Download the free PDF here.....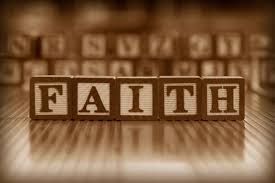 DAVID'S DOODLINGS
FAITH
262. Faith is a current stock item, available to all. Some however leave it on the shelf for fear the price may be too high.
263. Faith is one of the few things in life where the more you take, the more you get given.
264. If faith was easy, it would be of little value
265. Faith to God is like breathing to life. Without it we are spiritually dead.
266. To believe in the essential goodness of man is perfectly normal. But to believe in God takes too much faith. Something is basically wrong here!
267. We all hope for a better future. But few are prepared to exercise the faith required to guarantee it!
268. Hope gives you but a shovel to dig, while faith removes the mountain itself.
269. Faith is the means God uses to move the mountain. Beats a bulldozer every time!
270. The one who continues to build their faith will be blessed beyond measure.
271. Faith breeds faith.
Many more at.....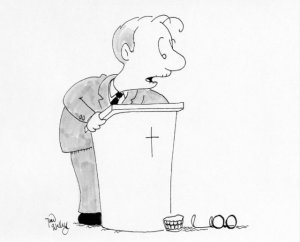 CARTOONS FROM TOON FEVER
Visit the Toon Fever website for more cartoon fun..... http://www.toonfever.com
Check it out at...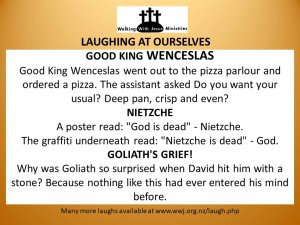 'LAUGHING AT OURSELVES
Another laugh or three for you today
Many more on our website below. Also many, may, many more under these categories on our website, wwj,org,nz Look under the heading MAINLY LAUGHS. Choose from.....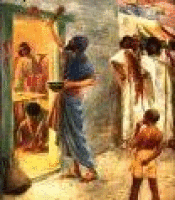 THIS WEEKS TUESDAY TEACHING.....
THIS WEEK: A REVELATION OF...THE SEVEN REVELATIONS OF THE LAMB Part 3
That Jesus came as the fulfilment of the Feast of Passover, where the blood of the lamb was placed on the door-post to provide protection against the angel of death, is generally well understood in the church today.
It is at the very heart of our faith. We will see what happened.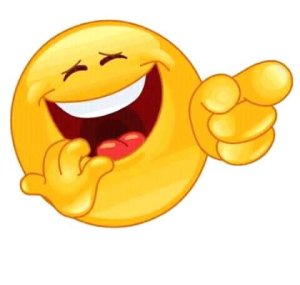 LAUGHING AT OURSELVES
***Blessed are those who can laugh at themselves for they shall never cease to be amused***
344. Job Description For The Pastor
As nearly everyone knows, the Pastor has practically nothing to do except -
Decide what is to be done;
Tell somebody to do it;
Listen to reasons why it should not be done;
Listen to reasons why it should be done by someone else;
Listen to reasons why it should be done in a different way;
Follow up to see if the thing has been done;
Discover that it has not;
Inquire why;
Listen to excuses from the person who should have done it;
Follow up again to see if the thing has been done, only to discover that it has been done incorrectly;
Point out how it should have been done;
Conclude that as long as it has been done, though incorrectly, it may as well be left as it is;
Wonder if it is not time to get rid of the person who cannot do a thing right;
Reflect that certainly any successor would be just as bad, or even maybe worse;
Consider how much simpler and better the thing would have been done if one had done it himself in the first place;
Reflect sadly that one could have done it right in twenty minutes, and as things turned out, one has to spend two days to find out why it has taken three weeks for somebody else to do it wrong.
QWIK QWIP: "Funny how a $10.00 bill looks so big when you take it to
church, but so small when you take it to the market."
345. Business Is Business
After watching sales falling off for three straight months at Kentucky Fried Chicken, the Colonel calls up the Pope and asks for a favour.
The Pope says, "What can I do? "The Colonel says, "I need you to change the daily prayer from, 'Give us this day our daily bread' to 'Give us this day our daily chicken'. If you do it, I'll donate 10 Million Dollars to the Vatican."
The Pope replies, "I am sorry. That is the Lord's prayer and I can not change the words." So the Colonel hangs up.
After another month of dismal sales, the Colonel panics, and calls again. "Listen your Excellency. I really need your help. I'll donate $50 million dollars if you change the words of the daily prayer from 'Give us this day our daily bread' to 'Give us this day our daily chicken.'" And the Pope responds, "It is very tempting, Colonel Sanders. The church could do a lot of good with that much money. It would help us to support many charities. But, again, I must decline. It is the Lord's prayer, and I can't change the words."
So the Colonel gives up again. After two more months of terrible sales. The Colonel gets desperate. "This is my final offer, your Excellency. If you change the words of the daily prayer from, 'Give us this day our daily bread' to 'Give us this day our daily chicken' I will donate $100 million to the Vatican." The Pope replies, "Let me get back to you."
So the next day, the Pope calls together all of his bishops and he says, "I have some good news and I have some bad news. The good news is that KFC is going to donate $100 million to the Vatican."
The bishops rejoice at the news.
Then one asks about the bad news. The Pope replies, "The bad news is that we lost the Wonder Bread account."
346. Lightbulbs
How many Psychiatrists does it take to change a lightbulb?
?? Just one - But the bulb has to want to change!
How many Policeman does it take to change a Lightbulb?
?? 4 - One to change, one for "backup" and 2 to buy the donuts!
How many Norwegians does it take?
?? 3 - One to hold the bulb and 2 to spin the ladder!
How many Ecologists does it take?
?? 25 - 1 to change the bulb and 24 to do the environmental impact study
How many theologians?
?? Who can say? - Each has a different interpretation of what "Light" really is!!
QWIK QWIP: "He who always speaks the truth doesn't need a long memory."
Download the book 'Laughing At Ourselves' in PDF format at LAUGHING AT OURSELVES One of the most comprehensive sources of Christian Humour on the Net with 800 sermon fillers for your entertainment and use at ..... https://www.wwj.org.nz/content/wwj18p47.pdf
Or read even more online at.....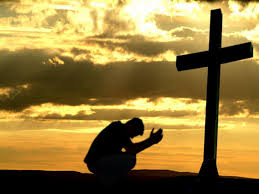 A DAVID MUSING
"I worship you almighty God,
there is none like you,........"
Do we really mean it, or is it just a nice song to sing?
Or how about....
"I surrender all, I surrender all,
All to you my precious Saviour,
I surrender all.
How much do we worship, and how much do we surrender, once we leave the building and go back into our everyday world?
Do we then continue to worship our Lord? Maybe.
Do we surrender our our life to the will of our Father?
Something to meditate on this week.
Until next time
His servant and yours
David Tait

Visit us here.....
CHANGING YOUR EMAIL ADDRESS? NEWSLETTER STOPS COMING?
Each week we can lose up to 2% of our readers when they change email addresses without letting us know. Or sometimes, by your server acting strangely and just cutting us off! If you are about to change your address, please advise us of both your old and new addresses here at
enquiries@wwj.org.nz and we will happily change our records to ensure ongoing delivery. Thanks.

Please also keep our address in your address book, as sometimes servers will automatically delete your address if there is even a one off problem in delivery. If your newsletter doesn't arrive, please let us know and we will reinstate you.
REPRODUCTION OF NEWSLETTER CONTENT
Most weeks we get enquiries about reproducing, in electronic or print form, articles contained in 'PGIM!' We welcome and encourage you to utilize this material. Freely received, freely given. We would ask though, that the source be acknowledged as an encouragement to others to subscribe to this newsletter also.
LINKS
If you would like to link your web site to ours, and ours to yours, please advise us on
links@wwj.org.nz
ABOUT US
WALKING WITH JESUS MINISTRIES is a non-profit, non-denominational, Bible based ministry located in Hastings, New Zealand. A ministry dedicated to developing discipleship, fostering unity amongst God's people to achieve the Great Commission, and in doing so, preparing for Christ's return. It is securely based upon the foundational principles of the Apostles Creed while recognising the wide and rich diversity of beliefs amongst Christians in other areas. In accordance with the Lord's direction, materials produced by the ministry are available, free of charge, to genuine enquirers upon request. The ministry is solely funded by donations, as the Lord provides. A list of materials available (plus some fun!) is obtainable and freely downloadable from our website
wwj.org.nz or by contacting us as follows.

Walking With Jesus Ministries
P O Box 2
Webuye 50205
Kenya

Email: enquiries@wwj.org.nz
Web: wwj.org.nz

Our role is to bless and encourage those in ministry while promoting co-operation and unity of direction amongst the body of Christ, as emphasised 3 times by Jesus in His longest prayer, immediately prior to His arrest and crucifixion. "... so that they may be one as we are one." (John 17:12, 21, 23-4) Our website is currently being developed to encourage your participation one with another, to share resources, and to enable you to promote events and items of interest to the body as a whole - and have a smile while doing it!

For comments upon and contributions to this service, please contact
david@wwj.org.nz
SUBSCRIPTION MANAGEMENT
We would encourage you to share this free service with your friends in ministry. To subscribe yourself please email pgim-on@wwj.org.nz.
If your name has been referred to us by a friend or supporting Ministry or has been obtained from a public Christian Directory or Website, it isn't our wish to burden you with information in which you aren't interested. To remove yourself from this list, please email pgim-off@wwj.org.nz.