A Weekly World Wide Word of Encouragement to those in the Ministry
PRAISE GOD IT'S MONDAY!
A WEEKLY 'WWW (world-wide word) OF ENCOURAGEMENT'
TO THOSE IN MINISTRY
A FREE service, currently connecting with Christian leaders from 3,000 denominations and ministries, in 70 countries.

Issue No: 1080 Published: 27 Jun 2022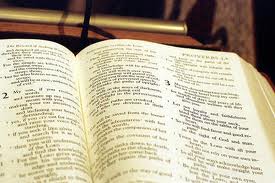 TRANSITION FROM 'THE CHURCH' TO 'THE KINGOM'
FROM "ORGANIZED" TO "ORGANIC" Part 6
5. IMPLICATIONS FOR THE CHURCH Part 4
If you are waiting for an A-Z of changing the current church to a kingdom church, you will be disappointed, for there is no way of doing this in a programmed way. Rather, whether inside or outside a formal church, we need to look at the ways in which Jesus said we, as individuals, are to enter the kingdom, and teach and encourage each other to live them out in our lives.

1. LIVE A RIGHTEOUS LIFE
43 Then the righteous will shine like the sun in the kingdom of their Father. He who has ears, let him hear. (Matthew 13:43)

2. BE HUMBLE
4 Therefore, whoever humbles himself like this child is the greatest in the kingdom of heaven. (Matthew 18:4)

3. DEVELOP SPIRITUAL FRUIT IN OUR LIVES
42 Jesus said to them, "Have you never read in the Scriptures: "'The stone the builders rejected has become the capstone; the Lord has done this, and it is marvelous in our eyes'? 43 "Therefore I tell you that the kingdom of God will be taken away from you and given to a people who will produce its fruit. 44 He who falls on this stone will be broken to pieces, but he on whom it falls will be crushed." (Matthew 21:42-4)

4. LIVE OUT IN OUR LIVES WHAT WE SPEAK FROM OUR MOUTH
13 "Woe to you, teachers of the law and Pharisees, you hypocrites! You shut the kingdom of heaven in men's faces. You yourselves do not enter, nor will you let those enter who are trying to.
(Matthew 23:13)

5. SHARE THE MESSAGE OF THE GOSPELOF THE KINGDOM WITH OTHERS
14 And this gospel of the kingdom will be preached in the whole world as a testimony to all nations, and then the end will come. (Matthew 24:14)

6. LOOK AFTER THE POOR AND NEEDY
34 "Then the King will say to those on his right, 'Come, you who are blessed by my Father; take your inheritance, the kingdom prepared for you since the creation of the world. 35 For I was hungry and you gave me something to eat, I was thirsty and you gave me something to drink, I was a stranger and you invited me in, 36 I needed clothes and you clothed me, I was sick and you looked after me, I was in prison and you came to visit me. (Matthew 25:34-6)

7. BE PREPARED TO ENDURE HARDSHIP AND REJECTION
21 They preached the good news in that city and won a large number of disciples. Then they returned to Lystra, Iconium and Antioch, 22 strengthening the disciples and encouraging them to remain true to the faith. "We must go through many hardships to enter the kingdom of God," they said. (Acts 14:21-2)

8. LIVE FRUITFUL LIVES
10 And we pray this in order that you may live a life worthy of the Lord and may please him in every way: bearing fruit in every good work, growing in the knowledge of God, 11 being strengthened with all power according to his glorious might so that you may have great endurance and patience, and joyfully 12 giving thanks to the Father, who has qualified you to share in the inheritance of the saints in the kingdom of light. 13 For he has rescued us from the dominion of darkness and brought us into the kingdom of the Son he loves, 14 in whom we have redemption, the forgiveness of sins. (Colossians 1:10-14)

9. LIVE HOLY AND RIGHTEOUS LIVES WORTHY OF OUR HEAVENLY FATHER
10 You are witnesses, and so is God, of how holy, righteous and blameless we were among you who believed. 11 For you know that we dealt with each of you as a father deals with his own children, 12 encouraging, comforting and urging you to live lives worthy of God, who calls you into his kingdom and glory. (1 Thessalonians 2:10-12)

10. WORSHIP GOD WITH ALL OUR BEINGS
28 Therefore, since we are receiving a kingdom that cannot be shaken, let us be thankful, and so worship God acceptably with reverence and awe, 29 for our "God is a consuming fire." (Hebrews 12:28)

11. SEEK SPIRITUAL RATHER THAN MATERIAL WEALTH
5 Listen, my dear brothers: Has not God chosen those who are poor in the eyes of the world to be rich in faith and to inherit the kingdom he promised those who love him? (James 2:5)

12. DEVELOP BOTH FAITH AND WORKS IN OUR LIFE
5 For this very reason, make every effort to add to your faith goodness; and to goodness, knowledge; 6 and to knowledge, self-control; and to self-control, Perseverance; and to perseverance, godliness; 7 and to godliness, brotherly kindness; and to brotherly kindness, love. 8 For if you possess these qualities in increasing measure, they will keep you from being ineffective and unproductive in your knowledge of our Lord Jesus Christ. 9 But if anyone does not have them, he is nearsighted and blind, and has forgotten that he has been cleansed from his past sins. 10 Therefore, my brothers, be all the more eager to make your calling and election sure. For if you do these things, you will never fall, 11 and you will receive a rich welcome into the eternal kingdom of our Lord and Savior Jesus Christ. (2 Peter 1:5-11)

13. DEVELOP ENDURANCE WHEN SUFFERING FOR JESUS
9 I, John, your brother and companion in the suffering and kingdom and patient endurance that are ours in Jesus, was on the island of Patmos because of the word of God and the testimony of Jesus. (Revelation 1:9)

14. WE ARE TOCOMMUNICATE DIRECTLY WITH GOD - THROUGH JESUS, NOT A MAN
5 and from Jesus Christ, who is the faithful witness, the firstborn from the dead, and the ruler of the kings of the earth. To him who loves us and has freed us from our sins by his blood, 6 and has made us to be a kingdom and priests to serve his God and Father—to him be glory and power for ever and ever! Amen. (Revelation 1:5-6)

15. KNOWING THAT THROUGH JESUS WE ARE A KINGDOM AND PRIESTS WHO WILL REIGN UPON THE EARTH!
9 And they sang a new song: "You are worthy to take the scroll and to open its seals, because you were slain, and with your blood you purchased men for God from every tribe and language and people and nation. 10 You have made them to be a kingdom and priests to serve our God, and they will reign on the earth." (Revelation 5:9-10)

16. BELIEVING THAT SATAN IS DEFEATED THROUGH US SACRIFICING OUR LIVES TO AND FOR JESUS!
10 Then I heard a loud voice in heaven say: "Now have come the salvation and the power and the kingdom of our God, and the authority of his Christ. For the accuser of our brothers, who accuses them before our God day and night, has been hurled down. 11 They overcame him by the blood of the Lamb and by the word of their testimony; they did not love their lives so much as to shrink from death. (Revelation 12:10-11)

17. HAVING THE CERTAINTY THAT JESUS IS RETURNING TO REIGN OVER HIS KINGDOM ON THE EARTH!
15 The seventh angel sounded his trumpet, and there were loud voices in heaven, which said: "The kingdom of the world has become the kingdom of our Lord and of his Christ, and he will reign for ever and ever." (Revelation 11:15)

AMEN.
(Continued next week.)
Find out more about us at.....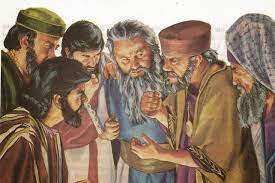 FROM THE WORD
THE WORDS OF JESUS
May we hear what the Lord is saying to us.....
Parable of the Persistent Widow (Luke 18:1-8)
Explaining persistent prayer to the disciples.
"Once there was a judge in this particular town who didn't respect God or care about anyone," "In the same town lived a widow who time and again went to the judge, saying, 'Give me justice in the case against my emy!' For a while he didn't want to do anything about it, but eventually he said to himself, 'Even though I don't respect God or care about anyone, this widow is so annoying I'll make sure she receives justice. Then she won't wear me out by her coming to see me so often.'
"Listen to what even an unjust judge decided," said the Lord. "Don't you think that God will make sure his chosen people receive justice, those who cry out to him day and night? Do you think he will make them wait? No, I tell you, he will give them justice quickly. However, when the Son of man comes, will he find people on earth who trust in him?"
Parable of the Pharisee and the Tax Collector. (Luke 18:9-14)
Spoken to some self righteous Pharisees.
"Two men went to the Temple to pray. One was a Pharisee, and the other a tax collector. The Pharisee stood up and prayed to himself, 'God, I thank you that I am not like other people—cheats, criminals, adulterers— or even like this tax collector. I fast twice a week, and I pay tithe on my income.'
"But the tax collector stood at a distance. He wouldn't even look up to heaven. Instead he beat his chest and prayed, 'God, please be merciful to me. I am a sinner.'
"I tell you, it was this man who went home right in God's sight and not the other. For those who exalt themselves will be humbled, while those who humble themselves will be exalted."
Divorce (Matthew 19:1-12, Mark 10:1-9)
Jesus is questioned by the Pharisees.
"Haven't you read that God who created people in the beginning made them male and female?
'This is the reason a man will leave his father and mother, and join with his wife, and the two shall become one. Now they're no longer two, but one. What God has joined together no one should separate."
Then asked why Moses permitted divorce.
"Because of your hard-hearted attitude Moses permitted you to divorce your wives, but it wasn't like that in the beginning," "I tell you, anyone who divorces his wife except on the grounds of sexual immorality and then marries another woman, commits adultery."
The disciples also thought the teaching was too difficult.
"Not everyone can accept this instruction, only those it's given to," "Some are born as eunuchs, some are made eunuchs by men, and some choose to be eunuchs for the sake of the kingdom of heaven. Those who can accept this should accept it."
Download the complete 'Words of Jesus' here.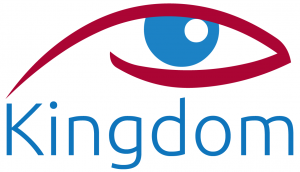 OUR AFRICAN EXPERIENCE
FOR MORE DETAILED AND REGULAR UPDATES, VISIT OUR FACEBOOK PAGE
AN EYE 4 Africa - https://www.facebook.com/aneye4africa/
Your prayers would still be appreciated.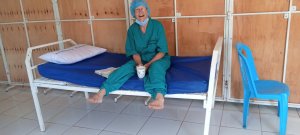 KATHY WII BE IN NEW ZEALAND VERY SOON!
The big news this week is Kathy is coming home to New Zealand on 1 July.
Actually, Kenya is now her home!
If you wish to meet her, I will put up her New Zealand phone number next week, once she gets one.
Thank you to those who made her trip possible.
Unfortunately air fares remain high.
She will spend 25 hours in the air plus waiting time at 2 stops.
I will be lonely. LOL!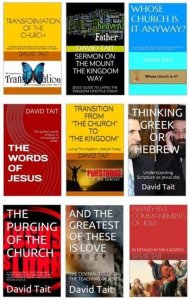 ***NOW***NINE BOOKS ARE AVAILABLE ON AMAZON!!!
9 BOOKS are now available on Amazon (Kindle)!

All are available worldwide for electronic download on Amazon (Kindle) for $US0.99c . Unfortunately there has to be a charge in order to list.

Your support would be appreciated and they could well change your life!
Many more online at https://www.wwj.org.nz/more-free-downloads

They are all found at this link.....
http://www.amazon.com/s/ref=nb_sb_noss?url=search-alias%3Daps&field-keywords=david+tait+books/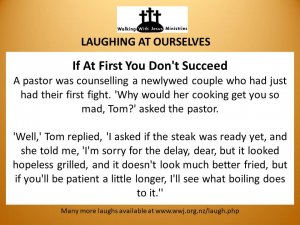 ***DAILY EZINE!*** 'DAVID'S DAILY DOODLINGS' Subscribe Today
Receive one or more of David's sayings in your mailbox each day to inspire, challenge or maybe, amuse. To register today, go down to the bottom of the page link below, click on the subscribe link dd-on@wwj.org.nz (or paste the address in an email yourself and send) Then it's done! If you have an Irish heritage, you will love the background coloring!
Subscription and back issue link is.....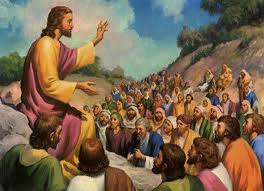 'THE WORDS OF JESUS' REMAIN AVAILABLE FOR PDF DOWNLOAD
Join the many who have downloaded the 'The Words of Jesus'. I am sure you will be blessed by it, as I have been.

One key element here is the setting out in chronological order (as far as it is possible to do so) our Lord's words drawn from all the Gospels, and the elimination of repetition between Gospels.

You may be surprised by the different perspective this presentation gives you both in understanding of His life and ministry, and in achieving a closer relationship with Him.

Download the free PDF here.....
PHOTO: Possible look of Jesus in society of the time

DAVID'S DOODLINGS
RELIGION, REVELATION AND GOD'S KINGDOM
1032. Religion creates its own standard mould of monotonous mediocrity. God breaks moulds!
1033. Religion is centered upon man, the kingdom, upon God.\
1034. Religion is the outcome of the institutionalization of a God given vision.
1035. Religion is based upon rules, God's kingdom upon obedience.
1036. Religion seeks to control the Spirit of God which His kingdom releases.
1037. Religion controls, God's kingdom releases.
1038. Religion seeks to define an infinite God. By definition, it is doomed to failure.
1039. Religion seeks to interpret the answers to life found in God's kingdom. Surely a direct approach is best.
1040. As religion goes, God's kingdom grows.
1041. Revelation and religion make incompatible companions.
Please feel free to quote these quotes. Acknowledgment of David Tait as the author would be appreciated. There are now over 1300 David sayings for you to view at ...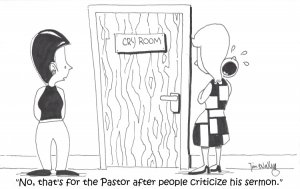 CARTOONS FROM TOON FEVER
Visit the Toon Fever website for more cartoon fun..... http://www.toonfever.com
Check it out at...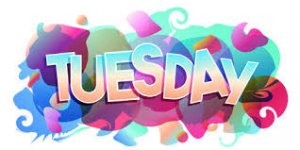 TUESDAY TEACHINGS
THIS WEEK: A REVELATION OF... THE POWER OF THREE IN GOD AND THE CHURCH
In walking further with Jesus, I increasingly appreciate that this particular revelation of 'threes in God' has been hugely important in developing my understanding of God and how He works both in the church and in our lives.
It matters not whether you are a 'oneness', 'twoness', or 'trinitarian' believer. The concept still applies.
If you can grasp this simple, yet profound concept, I'm sure it will open up new realms of understanding for you too about God and His plans for His people in these end days.
Next week's teaching is an introduction. It will be followed in coming weeks by examples of this principle's application to the church and us as individuals.

Let's start, shall we.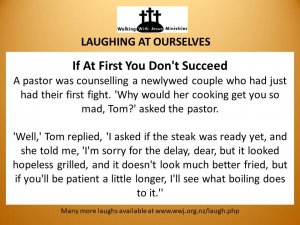 *** ANOTHER DAILY EZINE FROM WWJ!*** 'LAUGHING AT OURSELVES' Subscribe Today
As Christians, if we can't laugh at ourselves, others will! A fun way to start your day. To register today, go down to the bottom of the page link below, click on the subscribe link lao--on@wwj.org.nz (or paste the address in an email yourself and send) Then it's done!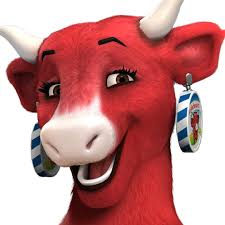 LAUGHING AT OURSELVES
***Blessed are those who can laugh at themselves for they shall never cease to be amused***
*** Those who can't laugh at themselves leave the job to others. ***
206. Wish for Understanding
A man walking along a California beach was deep in prayer. All of a sudden he said out loud, "Lord grant me one wish."
Suddenly the sky clouded above his head and in a booming voice the Lord said, "Because you have TRIED to be faithful to me in all your ways, I will grant you one wish"
The man said, "Build a bridge to Hawaii so I can drive over anytime I want."
The Lord said, "Your request is very materialistic. Think of all the challenges for that kind of undertaking. The supports are required to reach the bottom of the pacific! The concrete and steel it would take! I can do it, but it is hard for me to justify your desire for such worldly things. Take a little more time and think of another wish, a wish that would honour and glorify me."
The man thought about it for a long time. Finally he said, "Lord I wish that I could understand women. I want to know how they feel inside, what they are thinking when they give me the silent treatment, why they cry, what they mean when they say 'nothing', and how can I make a woman truly happy."
The Lord replied, "You want two or four lanes on that bridge?"
207. A Cat Passes On
A little boy is gone to school one day and while he is gone, his cat gets killed. His mother is very concerned about how he will take the news.
Upon his arrival home, she explains the tragedy and tries to console the boy saying, "But don't worry, the cat is in heaven with God now."
The boy replied, "What's God gonna' do with a dead cat?"
208. Prayer in a Time of Trouble
A little boy who got in trouble at church while everyone was giving in his or her prayer request.
The daddy scooped the little boy up and made his way down the centre aisle toward the back, and on the way the little boy yelled out, "Pray Saints Pray !!!!!"
QWIK QWIP: "God writes with a pen that never blots, speaks with a tongue that never slips, and acts with a hand that never fails."
209. Picture God
A girl was at kindergarten drawing a picture for her mum. The teacher walks up to her and asks what she is drawing.
I'm drawing a picture of God" the girl replied.
"But no-one knows what God looks like the teacher said.
To which the girl replied: "They will when I finish the picture."
Download the book 'Laughing At Ourselves' in PDF format at LAUGHING AT OURSELVES One of the most comprehensive sources of Christian Humour on the Net with 800 sermon fillers for your entertainment and use at ..... https://www.wwj.org.nz/content/wwj18p47.pdf
Or read even more online at.....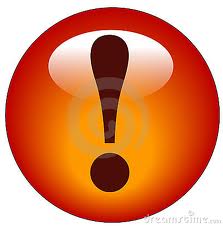 A DAVID MUSING
IN HIS TIME
Just in time, is God's motto!
This week, we had a prayer answered, after months of waiting - and stress!
The answer came just in time to rescue the hospital. Any longer we would have had to make huge changes.
I do understand that God will test you to the limit. He did with us and He will do with you, provided your request is in line with His will.
Until next time.
His servant and yours
David Tait

Visit us here.....
CHANGING YOUR EMAIL ADDRESS? NEWSLETTER STOPS COMING?
Each week we can lose up to 2% of our readers when they change email addresses without letting us know. Or sometimes, by your server acting strangely and just cutting us off! If you are about to change your address, please advise us of both your old and new addresses here at
enquiries@wwj.org.nz
and we will happily change our records to ensure ongoing delivery. Thanks.
Please also keep our address in your address book, as sometimes servers will automatically delete your address if there is even a one off problem in delivery. If your newsletter doesn't arrive, please let us know and we will reinstate you.
REPRODUCTION OF NEWSLETTER CONTENT
Most weeks we get enquiries about reproducing, in electronic or print form, articles contained in 'PGIM!' We welcome and encourage you to utilize this material. Freely received, freely given. We would ask though, that the source be acknowledged as an encouragement to others to subscribe to this newsletter also.
LINKS
If you would like to link your web site to ours, and ours to yours, please advise us on
links@wwj.org.nz
ABOUT US
WALKING WITH JESUS MINISTRIES is a non-profit, non-denominational, Bible based ministry located in Hastings, New Zealand. A ministry dedicated to developing discipleship, fostering unity amongst God's people to achieve the Great Commission, and in doing so, preparing for Christ's return. It is securely based upon the foundational principles of the Apostles Creed while recognising the wide and rich diversity of beliefs amongst Christians in other areas. In accordance with the Lord's direction, materials produced by the ministry are available, free of charge, to genuine enquirers upon request. The ministry is solely funded by donations, as the Lord provides. A list of materials available (plus some fun!) is obtainable and freely downloadable from our website
wwj.org.nz or by contacting us as follows.

Walking With Jesus Ministries
P O Box 2
Webuye 50205
Kenya

Email: enquiries@wwj.org.nz
Web: wwj.org.nz

Our role is to bless and encourage those in ministry while promoting co-operation and unity of direction amongst the body of Christ, as emphasised 3 times by Jesus in His longest prayer, immediately prior to His arrest and crucifixion. "... so that they may be one as we are one." (John 17:12, 21, 23-4) Our website is currently being developed to encourage your participation one with another, to share resources, and to enable you to promote events and items of interest to the body as a whole - and have a smile while doing it!

For comments upon and contributions to this service, please contact
david@wwj.org.nz
SUBSCRIPTION MANAGEMENT
We would encourage you to share this free service with your friends in ministry. To subscribe yourself please email pgim-on@wwj.org.nz.
If your name has been referred to us by a friend or supporting Ministry or has been obtained from a public Christian Directory or Website, it isn't our wish to burden you with information in which you aren't interested. To remove yourself from this list, please email pgim-off@wwj.org.nz.