A Weekly World Wide Word of Encouragement to those in the Ministry
PRAISE GOD IT'S MONDAY!
A WEEKLY 'WWW (world-wide word) OF ENCOURAGEMENT'
TO THOSE IN MINISTRY
A FREE service, currently connecting with Christian leaders from 3,000 denominations and ministries, in 70 countries.

Issue No: 961 Published: 23 Mar 2020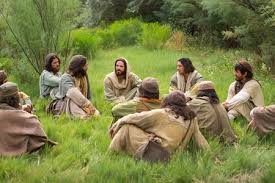 THINKING GREEK OR HEBREW?
PREACHING AND TEACHING
Greek (Western) Under the Greek mindset, preaching is the primary way of conveying God's Word to people, both saved and unsaved.
The traditional form of preaching that we know today was introduced by the Roman Catholic Church, from the time Constantine accepted Christianity in the 4th century AD. Then, and for more than 1000 years thereafter, the people did not have access to the Scriptures and were reliant upon the Priests of the church to proclaim the Scriptures to them.
However, this Greek/Roman mindset and pattern continued through the Reformation and remains with us today. Our whole Christian setup, from buildings, to preachers, to worship services, is based on the foundation of the sermon.
Buildings: Countless billions of dollars have been spent on building structures primarily designed as auditoriums for God's word to be proclaimed from a pulpit up the front. preachers:
The first role of a minister, pastor, or priest, is to prepare and present sermons, to preach to the people in their congregation.
Worship: Worship services are nearly always centred round the preaching of the word.
Only this week, a pastor told me that accepted Theological College teaching is that it takes 7 years from the commencement of a pastorate, for the pastor to have had time to influence his congregation's way of thinking through his preaching.
Obviously, looking at churches worldwide, the current, sermon based system, is ineffective in bringing in new believers, and in turning current believers into disciples.

Eastern (Hebrew) In traditional Jewish ways, the primary means of bringing spiritual understanding is through interactive teaching.
The specific way of learning was by way of discussion - the asking and answering of questions. Jesus as a 12 year old could read and talk to the senior Rabbis of the day in the Temple.....
45 When they did not find him, they went back to Jerusalem to look for him. 46 After three days they found him in the temple courts, sitting among the teachers, listening to them and asking them questions. 47 Everyone who heard him was amazed at his understanding and his answers. (Luke 2:45-7)
Jesus, as a Rabbi, was primarily a teacher. In the Jewish way of the time He, in particular, taught a small group of 12 disciples, whom He sent out to preach to non-believers.....
5 These twelve Jesus sent out with the following instructions: "Do not go among the Gentiles or enter any town of the Samaritans. 6 Go rather to the lost sheep of Israel. 7 As you go, preach this message: 'The kingdom of heaven is near.' (Matthew 10:5-7)
For both Jesus and Paul there are 5 times as many mentions of them teaching as preaching, at a time when there were relatively few believers.
The best quoted justification of preaching in the New Testament was the night before Paul left Troas.....
7 On the first day of the week we came together to break bread. Paul spoke to the people and, because he intended to leave the next day, kept on talking until midnight. (Acts 20:7)
He spoke for that long as he was leaving, and it had deadly consequences that resulted in a miracle!
9 Seated in a window was a young man named Eutychus, who was sinking into a deep sleep as Paul talked on and on. When he was sound asleep, he fell to the ground from the third story and was picked up dead. 10 Paul went down, threw himself on the young man and put his arms around him. "Don't be alarmed," he said. "He's alive!" (Acts 20:9-10)
Today, most sleepers are in seats and wake up at the end of the sermon! Been there, done that! LOL!
There is no specialised ministry gift of preaching mentioned in the New Testament.....
11 It was he who gave some to be apostles, some to be prophets, some to be evangelists, and some to be pastors and teachers, 12 to prepare God's people for works of service, so that the body of Christ may be built up 13 until we all reach unity in the faith and in the knowledge of the Son of God and become mature, attaining to the whole measure of the fullness of Christ. (Ephesians 4:11-13)
The only 'preacher' identified in the Bible was Noah. He also preached, unsuccessfully, to the unconverted. Paul too, preached to the unconverted, but he taught the believers.
Presently, we seek to place preaching primarily in the domain of the pastor. However, it rightly belongs to the evangelist, and then only when addressing large groups of people. Person to person evangelism though, is generally found to produce more fruitful, long term results today.
Disciples are not created through preaching, but by teaching and mentoring new believers through the challenges of everyday life, in order to build up an ongoing faith in Jesus.
19 Therefore go and make disciples of all nations, baptizing them in the name of the Father and of the Son and of the Holy Spirit, 20 and teaching them to obey everything I have commanded you. And surely I am with you always, to the very end of the age." (Matthew 28:19-20)

SOME SPIRITUAL IMPLICATIONS FOR TODAY

1. While preaching is designed to reach the unconverted, teaching is the means to help those already churched grow in God.
2. Teaching should be interactive, in order for the participants to receive the full benefit.
3. Mentoring new converts is an essential part of the discipleship process.
4. Obviously, this has huge implications for the current way things are done in the church.
Find out more about us at.....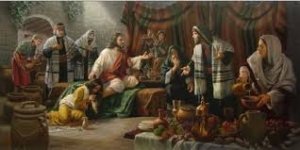 FROM THE WORD
THE WORDS OF JESUS
May we hear what the Lord is saying to us.....
Jesus Rebukes 3 Cities (Matthew 11:20-30)
Jesus denounced the people of the towns where most of His miracles were performed for not repenting.
"Shame on you, Korazin; shame on you, Bethsaida! If the miracles had been performed in Tyre and Sidon which happened among you, they would have repented in sackcloth and ashes long ago. But I tell you that on the Day of Judgment it will be better for Tyre and Sidon than it will for you! And what about you, Capernaum? Will you be exalted to heaven? No, you'll go down to Hades! If the miracles had been performed in Sodom which happened among you, Sodom would still be here today. But I tell you that on the Day of Judgment it will be better for Sodom than it will for you!"
Jesus Anointed at Simon's House (Luke 7:36-50)
Simon the Pharisee criticized Jesus for allowing a sinful woman to anoint Him with perfume.
"Simon, I have something to tell you."
"Once two people were in debt to a money-lender. One owed five hundred denarii, the other only fifty.
Neither of them could repay him, so he forgave the debts. Which one will love him the most?"
The one he forgave the most.
"You're absolutely right," "You see this woman? When I came into your house, you didn't give me water to wash my feet. But she has washed my feet with her tears, and wiped them with her hair. You didn't give me a kiss, but since I came in she hasn't stopped kissing my feet. You didn't anoint my head with oil, but she poured perfume over my feet. So I tell you, her many sins have been forgiven—that's why she loves so much. But whoever is forgiven little, only loves a little."
To the woman.
"Your sins have been forgiven."
"Your trust has saved you, go in peace."
Pharisees Rebuked(Matthew 12:24-37, Mark 3:22-30)
The Pharisees claimed Jesus' power to heal came from demons.
"Any kingdom divided against itself will be destroyed. No town or household divided against itself can stand. If Satan drives out Satan, he's divided against himself— so how could his kingdom stand? If I'm throwing out demons in the name of Beelzebub, in whose name are your people throwing out demons? Your own people prove you're wrong! But if I'm throwing out demons through the power of the Spirit of God, then the kingdom of God has come to you!
"Can you enter a strong man's house and take his belongings unless you tie him up first? If you do that then you can take everything in his house. Those who are not with me are against me, and those who do not gather together with me do the opposite: they are scattering. That's why I'm telling you that every sin and blasphemy you commit will be forgiven, except blasphemy against the Spirit which won't be forgiven. Those who say something against the Son of man will be forgiven, but those who say something against the Holy Spirit won't be forgiven, neither in this life nor the next. Either decide that the tree is good, and its fruit good, or decide that the tree is bad and its fruit is bad—for the tree is known by its fruit. You viper's brood, how can you who are evil say anything good? For your mouth simply says what your mind is busy thinking about. A good person brings out good from their store of good things, and an evil person brings out evil from their store of evil things. I tell you, people will have to account for every careless thing they say on the Day of Judgment. For what you say will either vindicate you or condemn you."
(Continued next week)
Download the complete 'Words of Jesus' here.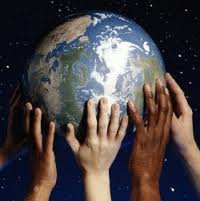 A MUZUNGU'S (White Man's) THOUGHT – Issue 30
A MUZUNGU'S (White Man's) THOUGHT – Issue 30
Obviously things have got worse over the past week. Last week the global daily death rate was around 300, while it is now approaching 1,000 deaths per day.
World population, however, will be 7.8 billion by the end of the month, so the death rate is infinitesimal, percentage-wise. But that does not mean that every person who dies or is seriously sick is unimportant.
We are all important in God's sight.
Covid-19 is developing into a major health epidemic. There is now no question about that. However, it still pales into insignificance against the number of people dying of hunger in the world each day at 25, 000, or over 9,000,000 every year!
This hunger epidemic is entirely avoidable, for the world throws out more food daily into the garbage than is required to feed these desperately needy people! If 1% of the effort that is being put into treating and preventing Covid-19 was used to feed these people, deaths far more horrible than from the current virus could easily be prevented.
Let's face it, we are all selfish. We will do everything to save ourselves, and maybe some, the people around us, but few will do anything to save those we cannot see.
For Kathy and myself, coming to live in Kenya, has been an eye-opener, for sure. At our hospital, we treat many people with conditions that are unseen in the West. Conditions that primarily, are caused by poverty.
It is another world to what we were used to in our comfortable New Zealand life, although we had experienced it on trips beforehand to Africa and Asia. So we weren't entirely ignorant of what we were coming to.
So today, I am calling people to understand what is happening in other countries, not so blessed financially (but more spiritually) as in the West.
The conditions you now face are similar to those faced by people here every day! Life in Africa is a challenge for much of the population financially and health-wise.
In the first year and a half I was here I had malaria 7 times. Fortunately, not since. But this is the reality of life here. People get sick from potentially deathly diseases all the time. If the rains don't come, or if they come too much hunger rules. Just a part of life!
May Covid-19 be a wakeup call that there are billions of people facing similar or worse conditions every day of every month of every year.
May our hearts and pocketbooks reach out to them too.
Shukrani
(Thank You)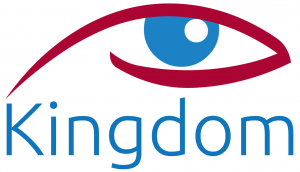 OUR AFRICAN EXPERIENCE
FOR MORE DETAILED AND REGULAR UPDATES, VISIT OUR FACEBOOK PAGE
AN EYE 4 Africa - https://www.facebook.com/aneye4africa/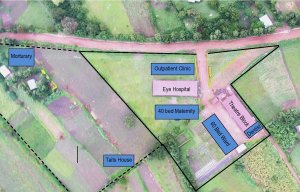 OUR NEW VIDEO!
This is a must-see to get a real idea of who and what we are!
Our thanks to John Fickling for all his many, many hours of work, both in travelling to Kenya to film (where he was ably assisted by Moses) and in New Zealand, editing the many hours of film down into what is 13:40 of the essence of Kingdom, including video footage of our 1st cataract surgeries. Thank you so much, mate.
Lve Link.....
https://www.youtube.com/watch?v=Np1ocYF5hoU&t=22s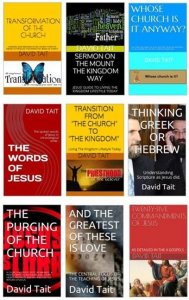 ***NOW***NINE BOOKS ARE AVAILABLE ON AMAZON!!!
9 BOOKS are now available on Amazon (Kindle)!

All are available worldwide for electronic download on Amazon (Kindle) for $US0.99c . Unfortunately there has to be a charge in order to list.

Your support would be appreciated and they could well change your life!

They are all found at this link.....
http://www.amazon.com/s/ref=nb_sb_noss?url=search-alias%3Daps&field-keywords=david+tait+books/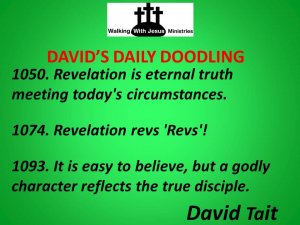 ***DAILY EZINE!*** 'DAVID'S DAILY DOODLINGS' Subscribe Today
Receive one of David's sayings in your mailbox each day to inspire, challenge or maybe, amuse. To register today, go down to the bottom of the page link below, click on the subscribe link dd-on@wwj.org.nz (or paste the address in an email yourself and send) Then it's done! If you have an Irish heritage, you will love the background coloring!
Subscription and back issue link is.....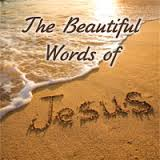 'THE WORDS OF JESUS' REMAIN AVAILABLE FOR PDF DOWNLOAD
Join the many who have downloaded the 'The Words of Jesus'. I am sure you will be blessed by it, as I have been.

One key element here is the setting out in chronological order (as far as it is possible to do so) our Lord's words drawn from all the Gospels, and the elimination of repetition between Gospels.

You may be surprised by the different perspective this presentation gives you both in understanding of His life and ministry, and in achieving a closer relationship with Him.

Download the free PDF here.....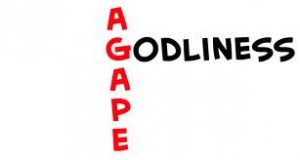 DAVID'S DOODLINGS
GODLINESS
1250. 'Godliness' and 'self' are mutually exclusive.

1251. Godliness is like climbing to the top of the mountain. It takes effort, it can be chilly, there is little company, but the views from the summit are heavenly!

1252. Godliness is going 'down' in self in order to go 'up' in God.

1253. Godliness is available to us all, but only obtained by the few prepared to pay the life price.

1254. To the foolish, life in Christ is a security blanket, to the wise, a lifestyle, but to the godly, their very reason for being.

1255. The foolish try to change themselves, the wise allow God to change them, while the godly submit their very being to the Lord and His will for them.

1256. God redeems the foolish, loves the wise, but truly seeks the godly.

1257. We are happy to seek everything from God, but loath to give Him back everything of us, in return!

1258. We need to empty the house of our life, in order to make room for His replacement furniture.

1259. The simple choice of godliness - will 'I' or will 'I not' give God 'my will'!

Please feel free to quote these quotes. Acknowledgment of David Tait as the author would be appreciated. There are now over 1300 David sayings for you to view at ...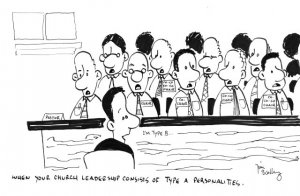 CARTOONS FROM TOON FEVER
Visit the Toon Fever website for more cartoon fun..... http://www.toonfever.com

Check it out at...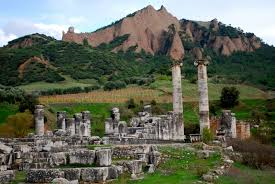 TUESDAY TEACHINGS
NEXT WEEK: TRANSFORMATION OF THE CHURCH: 3. FROM KINGS TO KINGDOM concludes.....

...as we look at the second church Jesus commended, that at Philadelphia.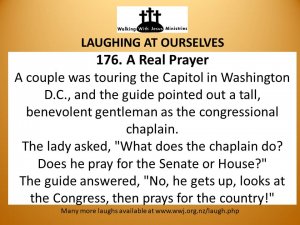 *** ANOTHER DAILY EZINE FROM WWJ!*** 'LAUGHING AT OURSELVES' Subscribe Today
As Christians, if we can't laugh at ourselves, others will! A fun way to start your day. To register today, go down to the bottom of the page link below, click on the subscribe link lao--on@wwj.org.nz (or paste the address in an email yourself and send) Then it's done!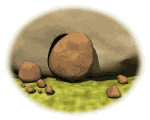 LAUGHING AT OURSELVES
***Blessed are those who can laugh at themselves for they shall never cease to be amused***
*** Those who can't laugh at themselves leave the job to others. ***
392. Death Angel
There's the story of the man who was doing his bank business at the local Bank when he caught sight of the "Death Angel" waiting by the outside door. Being somewhat alarmed, he went out the other door and walked around the building to his car and hastily drove home.
When he came into the kitchen, his wife noted that his face was all white, and she asked what the matter was. He said, "I just saw the death angel."
"So what are you going to do," she asked.
"I'm getting out of town as fast as I can - I'll go to my brother's in Ashfield."
Unbelieving, as soon as his car pulled out of the drive way, the wife rushed down to the bank. Sure enough, there was the Death Angel, still standing by the door.
Being more bold than her husband, she walked up to the Angel and told him that her husband had been very frightened to see him there.
The Death Angel replied, "Well actually, I was also somewhat surprised to see your husband here. I was sure I had an appointment with him later today in Ashfield."
QWIK QWIP: "Too many people work up a head of steam before they find out what's cooking."
393. The One Boy Who Knows His Holidays
Three 4th Grade Sunday School boys were promised a free Bible trip if they can answer one simple question.
The teacher asks the first boy, "What is Easter?
The boy replies, "Oh, that's easy! It's the holiday in November when everyone gets together, eats turkey, and are thankful."
"Wrong!," replies the teacher, and proceeds to ask the second student the same question, "What is Easter?"
The second boy replies, "Easter is the holiday in December when we put up a nice tree, exchange presents, and celebrate the birth of Jesus."
The teacher looks at the second boy, shakes his head in disgust, tells him he's wrong, then peers over at the third boy and asks, "What is Easter?"
Confidently he looks the teacher in the eyes, "I know what Easter is."
"Oh?" the teacher says incredulously.
"Easter is the Christian holiday that coincides with the Jewish celebration of Passover. Jesus and his disciples were eating at the Last Supper and Jesus was later betrayed and handed over to the Romans by one of his disciples. The Romans took him to be crucified and he was stabbed in the side, made to wear a crown of thorns, and was hung on a cross with nails through his hands and feet. He was buried in a nearby cave which was sealed off by a large boulder."
As the Sunday School teacher smiles broadly with delight, the third student continues, "Every year the boulder is moved aside so that Jesus can come out...and, if he sees his shadow, there will be six more weeks of winter."
Download the book 'Laughing At Ourselves' in PDF format at LAUGHING AT OURSELVES One of the most comprehensive sources of Christian Humour on the Net with 800 sermon fillers for your entertainment and use at ..... https://www.wwj.org.nz/content/wwj18p47.pdf
Or read them all online at.....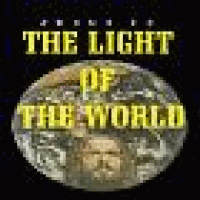 A DAVID MUSING
This week, around the world, Covid-19 is taking over! Not in terms of the virus itself, but rather, in response to it.
Many countries are effectively, largely closing down.
Today, Saturday, here in Kenya, as I write this, we have a National Prayer Day, in which many millions of people are taking part. For God is a part of life here.
Interestingly, the main televised service encompasses leaders of many different denominations, but ut only a small, invited audience, for large church gatherings are being discouraged, although not yet prohibited.
Events such as this test our faith and bring out both the best and the worst in us.
As Christians, we have the opportunity to shine our light for Jesus or hide it under a bushel.
I remember the popular song of years ago - "Everyone wants to go to heaven, but no-one wants to die."! How true that is!
May we remember to live lives that reflect our faith, in these challenging circumstances.
MAY GOD BLESS YOU AND YOU BLESS GOD
His servant and yours
David Tait

Visit us here.....
REPRODUCTION OF NEWSLETTER CONTENT
Most weeks we get enquiries about reproducing, in electronic or print form, articles contained in 'PGIM!' We welcome and encourage you to utilize this material. Freely received, freely given. We would ask though, that the source be acknowledged as an encouragement to others to subscribe to this newsletter also.
CHANGING YOUR EMAIL ADDRESS? NEWSLETTER STOPS COMING?
Each week we can lose up to 2% of our readers when they change email addresses without letting us know. Or sometimes, by your server acting strangely and just cutting us off! If you are about to change your address, please advise us of both your old and new addresses here at
enquiries@wwj.org.nz
and we will happily change our records to ensure ongoing delivery. Thanks.
Please also keep our address in your address book, as sometimes servers will automatically delete your address if there is even a one off problem in delivery. If your newsletter doesn't arrive, please let us know and we will reinstate you.
LINKS
If you would like to link your web site to ours, and ours to yours, please advise us on
links@wwj.org.nz
ABOUT US
WALKING WITH JESUS MINISTRIES is a non-profit, non-denominational, Bible based ministry located in Hastings, New Zealand. A ministry dedicated to developing discipleship, fostering unity amongst God's people to achieve the Great Commission, and in doing so, preparing for Christ's return. It is securely based upon the foundational principles of the Apostles Creed while recognising the wide and rich diversity of beliefs amongst Christians in other areas. In accordance with the Lord's direction, materials produced by the ministry are available, free of charge, to genuine enquirers upon request. The ministry is solely funded by donations, as the Lord provides. A list of materials available (plus some fun!) is obtainable and freely downloadable from our website
wwj.org.nz
or by contacting us as follows.
Walking With Jesus Ministries
7 Bull Street
Ahuriri
Napier
New Zealand
Phone: (06) 835 0567 International (+64) 6 835 0567
Email:
enquiries@wwj.org.nz
Web:
wwj.org.nz
Our role is to bless and encourage those in ministry while promoting co-operation and unity of direction amongst the body of Christ, as emphasised 3 times by Jesus in His longest prayer, immediately prior to His arrest and crucifixion. "... so that they may be one as we are one." (John 17:12, 21, 23-4) Our website is currently being developed to encourage your participation one with another, to share resources, and to enable you to promote events and items of interest to the body as a whole - and have a smile while doing it!
For comments upon and contributions to this service, please contact
david@wwj.org.nz
SUBSCRIPTION MANAGEMENT
We would encourage you to share this free service with your friends in ministry. To subscribe yourself please email pgim-on@wwj.org.nz.
If your name has been referred to us by a friend or supporting Ministry or has been obtained from a public Christian Directory or Website, it isn't our wish to burden you with information in which you aren't interested. To remove yourself from this list, please email pgim-off@wwj.org.nz.